This page may contain affiliate links and we may earn a small amount of money from any products bought. Our reviews, however, remain independent and impartial.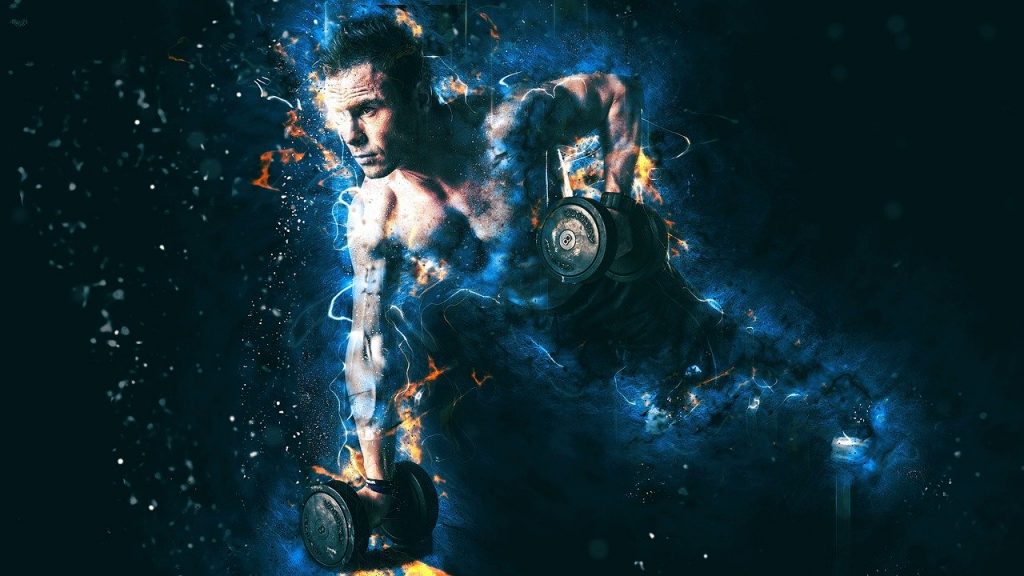 Looking at the ideal supplementation, preparation, diet, warm-up and training tips to improve your exercise regime and keep up your motivation…
If you're relatively new to working out (less than a year of experience, let's say), then you may be missing out on some of the ways you can make your whole experience better. Even if you're an old hand at the gym, you may find some of these tips useful, especially if you've fallen into bad habits!
We're talking more enjoyable workouts and better results, all from some pretty simple changes.
Today we're going to look at a few ways you can take your workouts and exercise routine to the next level. We're going to look at how you should be planning your workouts, how you should prepare for them, and how you should recover from them.
Between these three keys, you'll learn a few lessons that help make the best athletes great, that apply just as well to your own exercise. These are easy wins and they represent the best bang-for-your-buck time investments!
Read on if you're ready to take your training – and your results – to the next level…
A Better Plan, Better Workouts, Better Results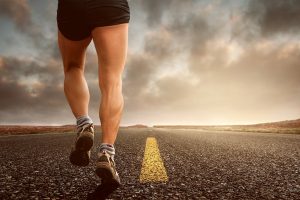 Do you have a plan for your training that takes you through weeks of training deliberately, or are you just doing workouts for the sake of it? If your training plan doesn't include an idea of how to progress week-on-week, it's not going to optimise your results.
Sustainable, continual results come from executing a good plan. Putting some time and effort into the plan lets you know what you're doing ahead of time and allows you to drive results with less risk of stalling/plateaus.
When we exercise, the idea is to progressively overload: adding extra challenge over time, pushing the body to improve. If you only have a single workout – or a single week – planned, then you're not going to have the right guidance for long-term progress.
Your workout plan should include a few things:
Exercise selection for each day – so you know what you're doing when you get to the gym (make sure you balance pushing/pulling, and upper/lower body exercises!)
A scheme for the reps and sets you're performing on each exercise on that day
A way of selecting weights – either by choosing a specific weight beforehand, or judging the right weight on the day (such as an RPE system, which is based on how challenging it feels)
Enough variety to keep your training enjoyable and stimulating!
These are the hallmarks of a good workout plan and everyone should have one, since they drive results.
A good programme can make a ton of difference, especially if you're not used to having this level of structured guidance. Going to the gym is good for you but working hard within a thought-out plan is the fast-track to better training.
If you want to level up your results, you need to level up your performance, preparation, and planning. It doesn't need to be some painstaking endeavour; you just need to have a basic plan in advance!
A Better Warm-Up
The way you prepare for your workout is going to change how you feel and perform on the day. This is where something like your warm-up comes into play.
While a lot of people look at warm-ups as an annoying necessity, they're a great chance to reduce injury and practice moving better. The RAMP system is a great guide for a good warm up:
Raise: raising your body temperature and producing general movement comfort is our start point. For most weight training this will be a few minutes of rowing, alongside some walking toe-touches and elbow/shoulder circles.
Activate: start moving the joints and muscles you're going to use. Try and get this a little more specific than the last step – lunges, shoulder dislocates, core rotations and side bends are all good choices.
Mobilise: get into the positions you're going to load with weight, get comfortable and hold them actively. Think about deep lunges, band pull-aparts or dislocates, and even some paused variants of the main lifts using pauses at the end range.
Potentiate: work on developing power, speed, and deliberate movement for the key exercises. Jumps, throws, and similar power exercises are great for getting muscles ready for high force output!
Eat to Perform: Short-Term Carbs
The energy you bring into a workout is important for how you perform – which is obviously key to the results you get!
Something as simple as your preparation – from food to supplementation – can change everything. The way you feel going into a workout and the effort you're ready to put in will be key to how you perform.
One important example is the food you eat throughout the day – and especially in the hour or two before a workout. Getting enough protein and carbs through the day – and carbs especially before a workout – can really add up.
These eating habits will determine how much stored energy you have, as well as how fatigued you feel. Carbs signal to your body that you have energy and they fuel short-term output, like exercise.
If you've not eaten enough carbs through the day, you'll notice it when you get to your workouts, especially if you train later in the day. Get some carbs in your meals through the day, and a carb-heavy snack in the hour before a workout to fight fatigue and improve performance.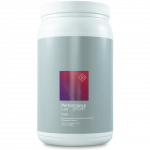 If eating before a workout isn't possible (if you're heading to the gym after work, for instance) or you'd prefer to drink your carbs, we recommend Performance Lab Carb, a carb supplement from respected supplement manufacturer Opti-Nutra.
Performance Lab Carb uses KarboLyn, a fast-absorbing but slow sustaining carbohydrate source, ideal for training and recovery. Use before your workout as a pre- and intra-workout carb for two-hours of energy and combine with protein after for an excellent post-exercise recovery carb.
FULL REVIEW: Performance Lab Carb
BUY: Performance Lab Carb
Self-Talk Your Way to Results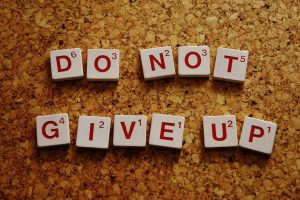 When you come to the gym, you should try and separate your work mentality and workout mentality, being able to switch on when you need it. This is a skill but being able to visualise what a workout will feel like can help you prepare for the challenge.
You should also practice some purposeful self-talk: what are you working on today? What challenges are you expecting, and how do you intend to handle them? Are you expecting one part of your workout to be a challenge? Talking to yourself about these is a common part of good exercise prep.
Quality Pre-Workout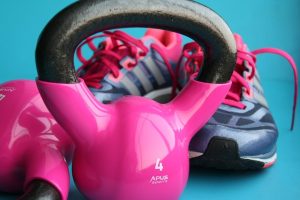 Pre-workout supplements are popular for mental focus/energy – especially if you're coming to the gym in the morning, or after a long workday. The idea is to help combat fatigue and improve mental preparedness/performance.
The choice here is between stim and stim-free. We like vegan-friendly Performance Lab Pre-Workout for a stimulant-free choice; It combines Creapure® creatine with generous doses of Glutathione, L-Citrulline and beta-alanine alongside iron and electrolytes to boost endurance, power and support muscle health. If you want to add a gentle stim kick, you could combine it with Performance Lab Stim, a low dose 50mg of caffeine – allowing you to decide your own dose by doubling or tripling if you prefer – which delivers a clean buzz without the crash, thanks to additional L-theanine, L-tyrosine and B-vitamins.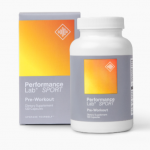 FULL REVIEW: Performance Lab Pre
BUY: Performance Lab Pre
FULL REVIEW: Performance Lab Stim
BUY: Performance Lab Stim
If you prefer your pre-workout with a bigger stimulant kick, we also recommend 4Gauge: it combines 150mg of caffeine with a whopping 6g of L-Citrulline DI-Malate as well as creatine, l-theanine (to offset the negative effects of stimulants), ALCAR and more. The stimulant quantity in 4-Gauge is enough to give a significant boost without being at dangerous levels.
Alternatively, you could go all-out on the nootropics (mental support nutrients) like Mind Lab Pro for extra focus and motivation.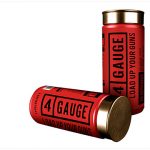 FULL REVIEW: 4Gauge
BUY: 4Gauge
FULL REVIEW: Mind Lab Pro
BUY: Mind Lab Pro
The idea is that food and supplements help support your physical performance, while pre-workout, nootropics, and some intentional self-talk can really help your mental performance. It could mean squeezing out those tough reps or just making sure you still attend the gym when you feel tired and drained!
Dieting for Results: Between Sessions
This is another diet-related one, because your diet informs your results in a big way: you can't out-train a bad diet, but a good diet sets you up for success.
The two most simple things you should be looking at are your average daily protein and carb intake. These are important at all times, but even more so around training – both before (as mentioned above) and after.
Protein intake on a daily basis is key for results since it is the building block for muscles and connective tissues. These are the tissues that do the hard work in most exercise and repairing them between workouts is crucial.
Protein intake improves muscle growth, bone health, and supports joint health. After a workout, this is even more true, boosting growth immediately, as well as during sleep. Protein supplementation during these times is convenient and effective, as well as bringing more flexibility to your diet.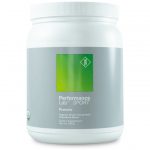 Whey supplements are popular, but we prefer a high-quality plant protein source for reduced digestive burden – and being available for everyone. An Oryzatein protein like Performance Lab Protein – the Performance Lab range really does excel in many areas – can offer a great alternative with a complete amino acid profile and high-quality source.
FULL REVIEW: Performance Lab Protein
Sleep Better, Train Better, Drive Recovery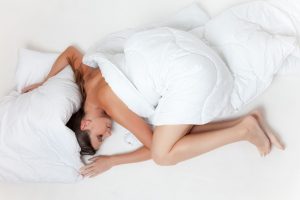 The time you spend sleeping is the best investment in your own training – both how it feels and how you perform. If you're struggling to keep making progress after the January boom, it's time to look outside of the training itself and at the recovery.
It's not as glamorous or sexy as a great pump or a hard training session, but getting your 8+ hours a night makes a huge difference to your results. Your body sets this time aside for recovery and growth, which are the keys to short- and long-term progress.
If you're skipping your sleep, then you're unquestionably missing out on some of the easiest results. Your sleep drives hormonal health, gym performance, and even how energised you feel throughout the day.
These improvements carry over to tons of things – from your cognitive performance at work to your strength and endurance levels, to something as simple as reducing muscle soreness! If you're not controlling your sleep quality and quantity, you can make this one change for huge results.
Here are a few simple tips for better sleep:
Organise your room for better quality sleep; make it as dark, quiet, and cool as possible
Cut out screen time an hour before bed to improve sleep quality and reduce "accidental" late nights
Get 8 hours or more every night; getting to bed earlier is always better than waking up later
Take a pro-sleep supplement with magnesium and other pro-sleep compounds. See our Best Natural Sleep Supps to Buy in the UK in 2020
Make sure you're fed and watered before bed, and that you've already been to the toilet (waking up to pee at 3am is a real bummer for your sleep quality/quantity) 
A Good Evening Routine
Related to proper sleep, but a little different, we have evening routines. These are some of the most overlooked but important aspects of a fitness lifestyle that can be both enjoyable and effective.
Tea is where we're starting this one: once you're home from work or the gym, get a cup of green tea. This classic herbal drink helps improve hormonal response to exercise, helps you relax, and contributes to better sleep quality.
Tea is also great as a way of routinely getting creatine into your diet, if you want the strength-endurance benefits. It's made with boiling water, so you won't notice a decent creatine at all, and the two are both useful for overall recovery/growth after your hard work in the gym.
Learn to Relax Purposefully!
You should be using the later evening for relaxing, "non-ruminative" time. These are just activities that don't hype you up, they help you to unwind and reduce overall stress. Ideally these would include things like stretching, which helps the joints and muscles, as well as relaxation.
You don't have to spend an hour on the yoga mat, though: you could just watch TV while doing simple stretches, rather than on the sofa. Read instead of playing video games into the small hours of the morning.
These small changes don't come at a huge cost, but they do come with huge changes to your results. The out-of-training factors will make or break your workouts and your results, from strength to endurance to how your physique looks.
Final Words
Proper workouts aren't just about turning up to the gym and trying hard. That's the fundamental stuff, but the way you apply that hard work and the way you recover from it make a huge difference – food, sleep, planning, and supplementation all offer ways of improving your results.
We've highlighted a handful of the simple, best ways to level up your training and – if you're paying attention – you'll realise they don't take much effort. They're just ways of channelling your efforts to get the most return on your gym time.
If you feel like you're spinning your wheels, or you're just ready to optimise your results, apply these simple strategies. They're the absolute fundamentals for better performance and – when you're doing all of them right – you'll see consistent, long-term results month on month!