This page may contain affiliate links and we may earn a small amount of money from any products bought. Our reviews, however, remain independent and impartial.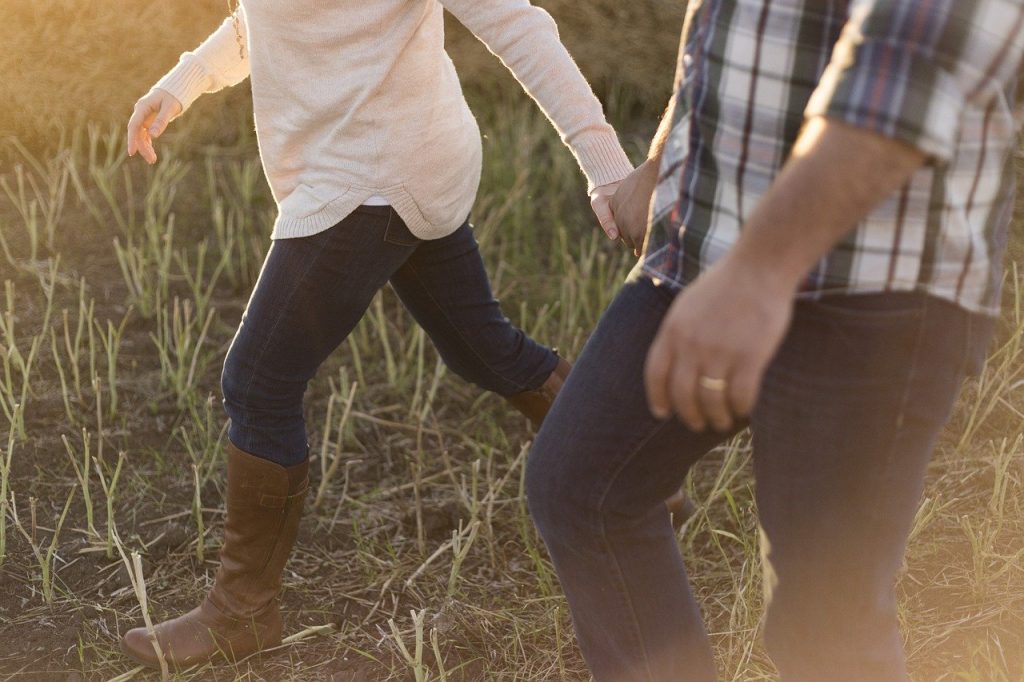 Do you struggle with joint pain? Do you have arthritis in your family or chronic conditions relating to joint or bone health? Perhaps you are currently suffering with stiffness, tension or tightness, or perhaps you have so before, and you've decided it's time to do something about it. The Best Joint Supplements UK can help.
Joint pain is an extremely common condition, most typically caused by arthritis, which affects as many as 37 percent of the population, which has led the Arthritis Foundation to claim it as the 'oldest crippling disease known to man'.
Certain supplements can help. We've reviewed dozens of supplements and we recommend Performance Lab Flex as the best supplement for joint health to buy in the UK today.
Visit the Performance Lab website.
Or read on to discover why we think this supplement is the #1 in our Best Joint Supplements UK in 2023 list.
Causes of Joint Pain
Arthritis is characterised by intense joint pain that steadily gets worse as you age. However, all joint pain is not caused by arthritis. If you have experienced an injury that never fully healed or have chronically high inflammation, you may be at risk of experiencing severe joint pain.
When you experience joint pain or stiffness related to arthritis, the thin tissue surrounding your joints known as cartilage wears away. This removes the protective layer from the joints, causing weakened and brittle bones as the bones rub against the surrounding bones within the joint. This causes high inflammation, pain, and a lack of mobility.
If you do not have arthritis but experience joint pain relating to an injury, the cartilage is likely damaged and inflamed which can cause tension and pain. This is most common during the morning or after sitting for a long time because this causes a reduction in synovial fluid that surrounds and lubricates the joint making them more abrasive.
If you're reading this, you or someone you know is likely experiencing a condition related to bone and joint health. We would recommend a visit to your GP for a diagnosis, but you may also want to invest in a special supplement designed to strengthen joints and bones, and increase mobility.
We've summarized the top five supplements to buy for joint health in the UK in 2023, so you can make sure you're making the right decision for yourself.
Why It Pays to Look after Your Joint Health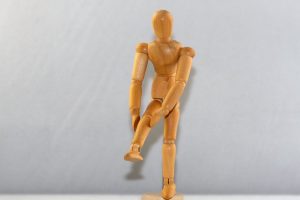 As you age, your mobility decreases, and your joints get tighter. This occurs due to a condition known as sarcopenia, which causes a natural loss of muscle mass and bone density. While this is a normal aspect of aging, it can compromise an individual's quality of life, causing them physical pain and mental stress.
For young people, falling is not the end of the world. You may have a grazed knee and a swollen ankle, but your body will naturally heal quickly without any lasting effects. But as you age, your body becomes less resilient to falls as your bones become brittle, weak, and tight.
When you look after your bones and joints in your youth, you are delaying the effects of sarcopenia. However, even if you are an older adult experiencing joint pain, knowing how to give your body the nutrients and care it needs will help to keep any joint-related pain at bay and prevent any damage.
When you do look after your bones and joints, you can stay physically active throughout your life, which is a key predictor of health, disease risk, mental health, and cognitive function as you age. In fact, staying physically fit decreases your risk of developing a joint or bone-related condition – but you can only stay physically fit if your bones are healthy enough to allow you enough mobility.
A large-scale study published by the Journal of the American Medical Association (JAMA) looked at 40 randomised controlled trials that included more than 22,000 older adults. The study wanted to test whether regular exercise increased or decreased an individual's risk of falling. The study found that when compared to older adults that didn't exercise regularly, those who did exercise regularly (for more than one year) had a 12 percent relative reduction in falls and a 26 percent reduction in falls that caused serious injury.
The best results in the study were associated with individuals who exercised three times per week for 50 minutes in a routine that combined strength training, balance and flexibility training, and cardiovascular training. This study shows that exercise helps to improve joint and bone health as you age.
Caring about your bones, joints, and muscles while you are young will pay you dividends as you age and as you become more at risk for bone and joint-related conditions. If you are already experiencing bone or joint pain and have an effective exercise routine or if you are unable to currently exercise, another effective way of improving bone and joint health is to take supplements.
 Best Single Ingredients for Bone, Muscle, and Joint Health
 There are certain ingredients that are integral to any good supplement for joint health, here are our favourites.
 Chondroitin sulfate is found naturally occurring in the body and forms to make a structural component of cartilage and surrounding tissue. When you consume chondroitin as a supplement, it helps to add further lubrication to the joints and to act as a shock absorber. This absorption helps to prevent injury from impact or pressure, for example, if you are an endurance runner experience consistent high impact, or if you sit at a desk all day and that causes tightness in your joints.
Glucosamine is a necessary nutrient for cartilage building. If you experience arthritis, your cartilage wears down and causes your bones to rub together. Taking a supplement that includes glucosamine will help to increase the synovial fluid around the joints and to promote the production of new cartilage.
Vitamin D is integral to bone health. It's a nutrient that has anti-inflammatory potency, which can help to decrease joint pain, by way of neutralising any inflammation in the tissue that may be causing the pain. It has been shown in research that individuals with vitamin D deficiencies are more likely to experience arthritis.
Calcium is the most widely used supplement for bone health. It's advertised on milk bottles and dairy produce to encourage people to consume it for strong bones, and they're not lying. Calcium helps to keep bones strong, and reduce inflammation and pain. Vitamin D and calcium work together closely to regulate the formation of new bone.
Omega 3 is a fatty acid that has been used as a treatment for joint-related symptoms like stiffness, tightness, and swelling. Omega 3 consumption helps to increase blood flow to ensure oxidised circulation is reaching all joints and areas of the body. More on this below…
Best Ready-Made Supplements for Joint Health in the UK in 2023
If you're ready to get to the crux of the article, to find out what are the best supplements for bone and joint health that you can buy in the UK in 2023, here is our summary of the top five available on the market today…
Performance Lab Flex
Performance Lab is a company focused on quality, known for its all-natural scientific approach to supplementation. Performance Lab Flex is part of its core range and concentrates on 'joint relief and renewal' as well as enhancing flexibility and motility.
It primarily aims to tackle 'lifestyle-related' wear and tear on the joints – such as damage to the shoulder and back caused by lifting weights; endurance activity that places stress on the knees, hips, and ankles; joint issues caused by either desk or manual jobs and/ or damage to wrists and fingers from hours sat at a computer or gaming.
Its ingredients, however, are also suitable for age-related joint issues, likely for those over 55s. They have been shown to tackle joint pain, tightness, and inflammation, and may well help with arthritis symptoms and osteoarthritis treatment long-term.
Performance Lab Flex's formula includes turmeric, Boswellia serrata, glucosamine sulfate, optiMSM and Phytodroitin, a plant-origin ingredient structurally identical to Chondroitin. This range of nutrients covers all the basis for joint pain, whether stemming from inflammation, arthritis, or an injury.
This product may be more likely to work if your pain is moderate to severe, as opposed to mild.
Read our Full Review of Performance Lab Flex
STACKS WELL WITH 
Performance Lab Omega-3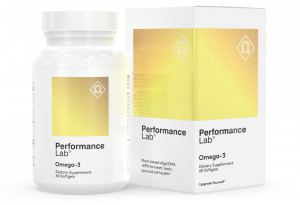 Complementing Performance Lab Flex perfectly, and from the same stable, is Performance Lab Omega-3. Omega-3 is a wonderfully versatile nutrient that can support heart, nerves, immune system, cells, as well as joints.
Omega-3 supplements have been found to improve joint pain and reduce joint function when used either with or as an alternative to conventional painkillers. It can also help to reduce stiffness, swelling, tenderness, and discomfort in the joints. Omega-3 may even help to delay or prevent the onset of arthritis.
It can also boost blood flow during exercise, helping to reduce exercise-related joint pain.
We believe Performance Lab Omega-3 is the best supplement of its kind. It's incredibly clean — free of GMOs, allergens, and synthetic ingredients — and — bonus! — it avoids fish, the most common source of Omega-3. Instead, it gains its Omega-3 from the original source — the algae the fish eat. Meaning that it's ideal for vegans and non-vegans alike — and avoids the fishy taste and smell that often plagues fish oil Omega-3!
It's also one of the best nutrients for overall health and vitality, making it an ideal complement to stack safely with Performance Lab Flex.
Our Number 1 Choice for Best Joint Supplements UK: Performance Lab Flex
We hope this has helped you when deciding which joint care supplement you should take for healthy bones and joints. Chronic joint pain can be debilitating and impacts both your physical and mental health. We believe all the above can help in different ways, but we recommend Performance Lab Flex above all. Its all-natural approach and super clean formula – it's GMO-free, vegan, and free of artificial additives and allergens – combined with effective dosages of proven ingredients is our winner.
Performance Lab Flex should be able to do what it promises – to nourish cartilage, tissue, and bone; protect connective tissues; aid lubrication; support flexible ligaments and offer joint relief. In short, it helps tackle numerous causes and variations of joint pain.