This page may contain affiliate links and we may earn a small amount of money from any products bought. Our reviews, however, remain independent and impartial.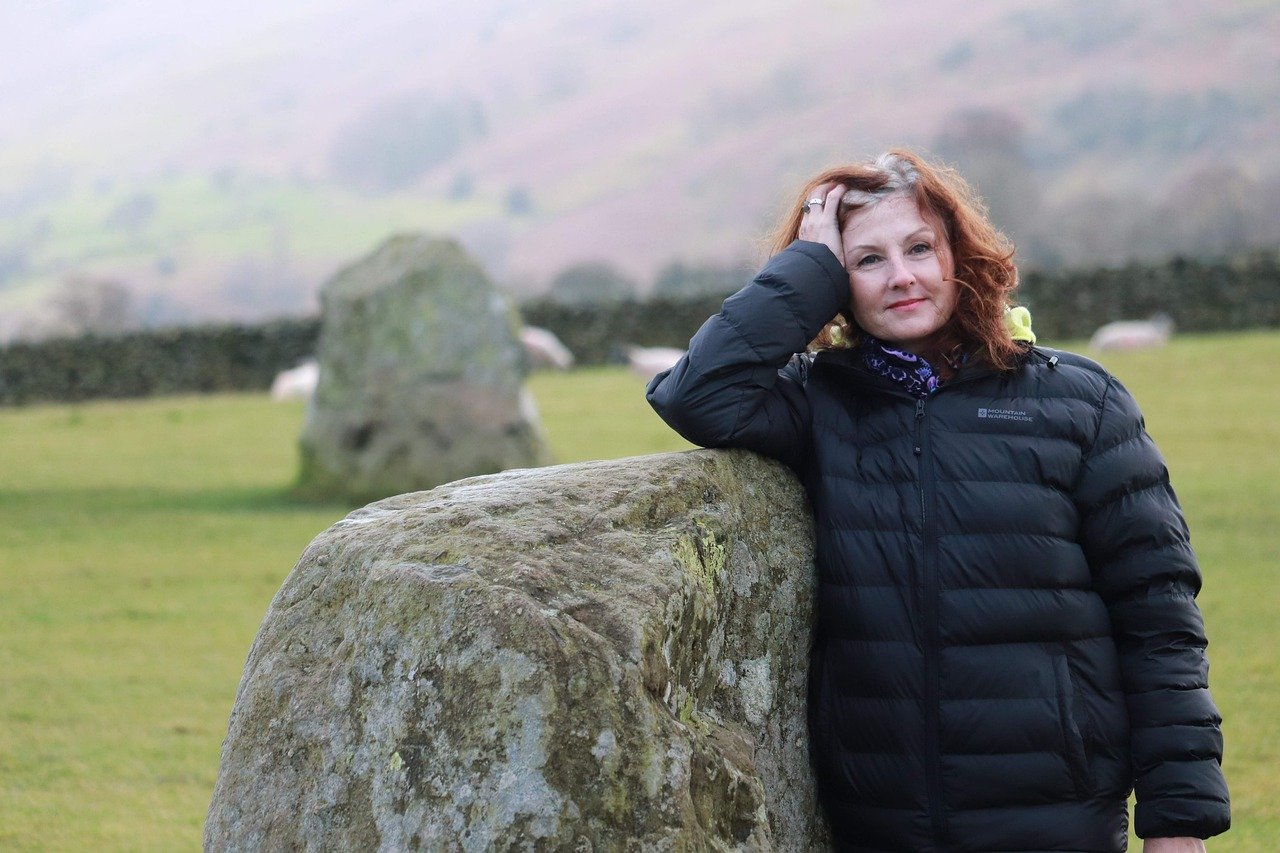 <<< Under 50? Check out our Best Multivitamins for Women Under 50 to Buy in UK in 2023 >>>
Discovering the best vitamins for women over 50 UK in 2003…
As we age, our bodies change.  Menopause causes huge hormonal shifts, meaning women over 50 need more of certain nutrients – calcium, for instance, to combat the increased risk of osteoporosis – and less of others (iron is no longer as important once menstruation ends). That's one reason why it's important to research the best vitamins for women over 50 UK.
The body also becomes less capable of absorbing as many nutrients from food (it struggles with B12 especially, needed to keep nerve and blood cells healthy), and supplementation is advised.
There are obvious physical changes too and supplementation could help. Although going grey is an unavoidable part of growing old (for most people), taking omega-3, iron and vitamin D will help keep hair looking glossy for longer. Taking a women's multivitamin that contains copper could also potentially slow down the greying process by increasing the production of melanin, the coloured pigment in hair.
Vision can start to get worse – taking a dedicated supplement like Performance Lab Vision may help you avoid reading glasses. And if those bones and joints just aren't as supple as they were, you could benefit from a specialised supplement such as another supplement from the same manufacturer, Performance Lab Flex. More on those below.
Ageing isn't limited to changes in physical appearance, your mind and brain change too. If you're becoming more forgetful, try taking a supplement that contains Phosphatidylcholine. Phosphatidylcholine is used to make a hormone called acetylcholine – research suggests it can improve memory, focus and learning. Check out our recommendation for Mind Lab Pro below.
Daily Reference Nutrient Intakes for Women over 50
For the reasons above, we recommend choosing a specialist multivitamin targeted at women over 50 or specialist vitamins designed for the older woman in mind or made to tackle specific issues. These are our recommendations for the best vitamins for women over 50 UK in 2023.…
Best Vitamins for Women Over 50 UK
Let's look at each of these in turn…
Best for Menopause Support
Kurapeak
The menopause is caused by hormonal changes in a woman's body. Kurapeak contains ingredients that can help tackle some of the potential side effects of that change. It contains natural ingredients such as L-tyrosine, L-theanine, pine bark extract, Panax ginseng, Rhodiola Rosea, Maca, Saffron, and Turmeric.
Together these ingredients can help to ease symptoms of menopause, such as:
Hot flushes
Anxiety
A fall in libido
Brain fog
Mood issues
Fatigue
Stress
Joint pain
Sleep issues.
We like the fact that each of the nine ingredients in Kurapeak has a role to play in providing menopause relief in different ways. Dosages are also effective, and we have named Kurapeak the best menopause support supplement on the UK market today.
Read our Full Review on Kurapeak here
---
Best for Vision
Performance Lab Vision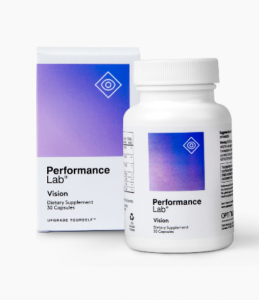 Along with hormonal changes to our bodies comes age-related changes to our eyes, particularly after 60 and beyond. If you aren't already, now is the time to protect your eyes from issues such as age-related macular degeneration, whilst also improving your day-to-day eyesight.
Quality supplements designed to improve and protect the eyesight, such as our favourite, Performance Lab Vision, contain scientifically proven ingredients such as Zeaxanthin and Lutein. These two ingredients have been shown to not only reduce symptoms of age-related macular degeneration but to prevent it if taken early enough.
One of the reasons we love Performance Lab Vision is its flexibility. It is committed to improving and preserving your long-term eyesight, but also includes additional ingredients such as Astaxanthin, Saffron, Blackcurrant extract, Bilberry extract to improve tolerance to glare, boost your night vision, reduce eye strain and fatigue and may even boost your vision in low-light situations.
Don't take your vision for granted. Protect it now and in the future with Performance Lab Vision.
READ our Full Review on Performance Lab Vision
---
Best for Flexibility, Bone & Joint Health
Performance Lab Flex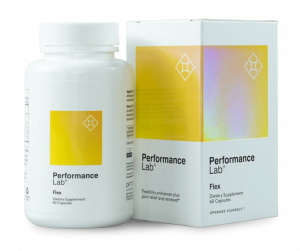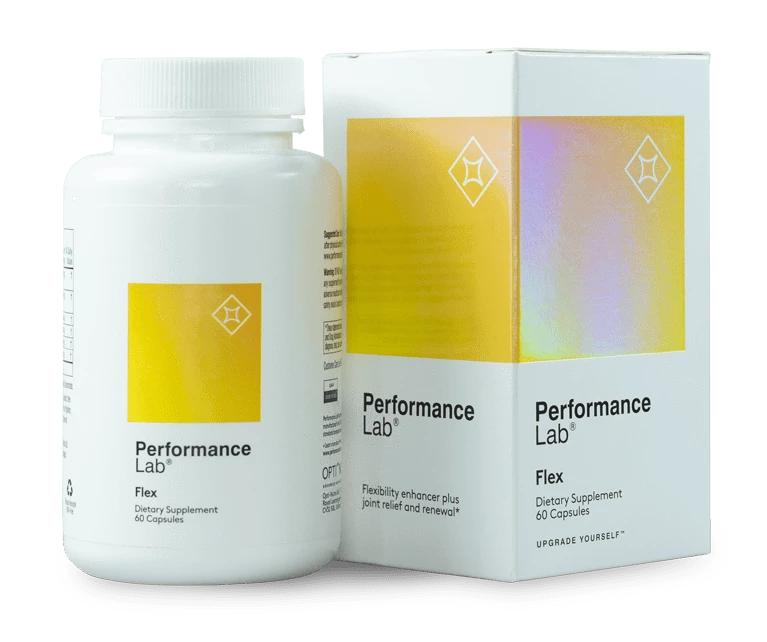 Performance Lab Flex is a flexibility-enhancing supplement also from Opti-Nutra, and pairs perfectly with their vision supplement. It contains numerous ingredients known to tackle age-related joint pain, inflammation and tightness that can become a problem in your 50s and beyond. Research shows these ingredients may also help with osteoarthritis and other arthritis symptoms in the longer-term.
The aim of Performance Lab Flex is to boost your flexibility and mobility by tackling the above and is also suitable for lifestyle-related aches and pains. Ingredients include glucosamine sulfate, chondroitin sulfate, turmeric, optimism, boswellia serrata and strontium, helping to cover all the bases for joint pain.
READ our Full Review on Performance Lab Flex
---
Best for the Mind
Mind Lab Pro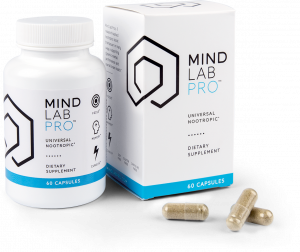 As we get older, it's not just our body that can slow: our brain can start to struggle too. That's why it's great to have a quality nootropic like Mind Lab Pro in our corner.
Mind Lab Pro contains 11 proven nootropics, all chosen to enhance, preserve and protect different aspects of the brain. From memory to focus, mental agility to mood, and more. It also helps brain regeneration, helping the brain to repair itself; feeds it oxygen and nutrients, removes toxins, and fights changes to the structure of the brain that could damage it over time.
In short, it strengthens your cognitive function now and in the future, thanks to brain-preserving hardhitters like Phosphatidylserine. Phosphatidylserine is backed by the FDA which states that it shows preliminary evidence of reducing the risk of dementia and cognitive dysfunction, albeit more research is recommended.
Mind Lab Pro, therefore, may help to reduce the risk of memory loss as we age.
You don't just need to take our word for it — independent scientists at the University of Leeds also recommend it.
READ our Full Review on Mind Lab Pro
---
Best Multivitamin for Women Over 50
Vitabiotics Wellwoman 50+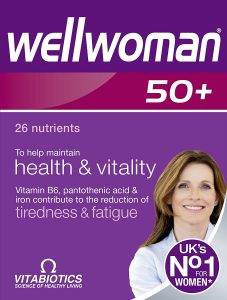 Packed with 26 micronutrients, Vitabiotics Wellwoman 50+ is a great multivitamin for women aged 50 and over. It's especially useful if you often feel fatigued as it contains pantothenic acid and iron to fight off tiredness and help you stay alert during the day.
This supplement contains many of the usual vitamins and minerals you'd expect to find in a multivitamin like zinc, iron and vitamin D. But it also contains Alpha Lipoic Acid (ALA), Phosphatidylcholine and L-Carnitine, an amino acid that aids metabolism and fuels your cells. The wide range of ingredients is a big plus.
Read our Full Review of Vitabiotics Wellwoman 50+
---