This page may contain affiliate links and we may earn a small amount of money from any products bought. Our reviews, however, remain independent and impartial.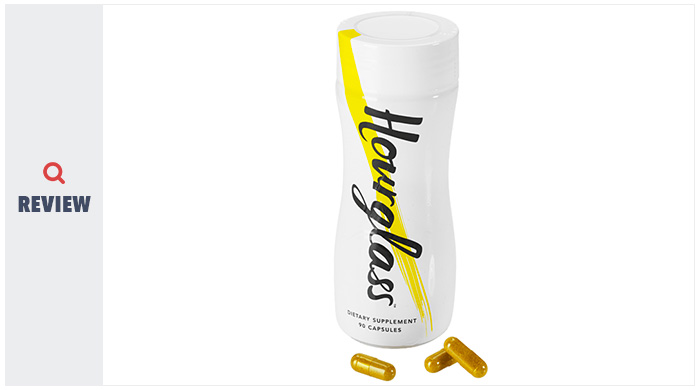 The self-billed "Intelligent Fat Burner for Women"
The fat burning supplement market for women is booming and is currently crammed with everything from female versions of popular male fat burners to supposedly unique women-only offerings with lots of pink packaging.
It's hard to know which product to trust among the hype, especially if you want to find a product that genuinely works but is sensitive to the female physiology.
After evaluating lots of products on the market, we've concluded that Hourglass, the self-proclaimed 'intelligent fat burner for women', is our favourite fat burner for women.
BUY Hourglass direct from the manufacturer
Hourglass, designed by UK company Propura, is designed from the ground up specifically for women, who face weight loss challenges different to men's.
Its philosophy is refreshing. Hourglass is not intended to be a crash diet or rapid weight loss option. Instead, it promotes losing weight in a safe, sustainable way that helps women stay healthy and preserve their curves (hence the name Hourglass).  
The Promise
The Hourglass literature pledges lasting fat loss results using research-backed safe ingredients in premium form. Those ingredients, which we'll review in a moment, promise to tackle weight loss via several different bio-activities, including:
Encouraging thermogenesis
Offering a safe appetite suppressant
Speeding up your metabolism
Keeping your blood sugar in balance
Helping to maintain energy levels
The Ingredients
When we read about some fat burners on the market, it's tempting to suggest that the main fat they need to trim is from their own ingredient list. Hourglass doesn't have any such issues.
It includes only nine proven ingredients, no fillers, all designed to work slightly differently.
They are:
Vitamin B6, 4mg:
Included here in premium form P-5-P, vitamin B6 helps to turn the body's stored glycogen into glucose, essentially helping the body to break down fat and use it as an energy source instead.
It also has antioxidant properties and can help to maintain blood sugar levels, aid hormone balance and support the metabolism.
Vitamin B6 is also a nootropic, helping to regulate mood and motivation, beneficial when dieting.
Vitamin B12, 10mcg:
Vitamin B12 isn't a bone fide fat burner per se, but it's useful in this formula. It helps to preserve energy, acting as an essential nutrient in maintaining cell energy metabolism, and supports blood cell health and blood oxygenation. All of which are valuable for weight loss success.
Vitamin D3, 1000IU: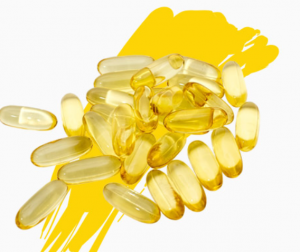 The UK NHS recommends adults supplement their diet with additional vitamin D, especially in the autumn and winter months. Low levels of vitamin D have been associated with obesity and greater fat storage. Conversely, some research suggests that higher levels of vitamin D can lead to greater weight loss results.
Vitamin D has many positive benefits for the body and, together with calcium, is thought to lower insulin and blood sugar levels, as well as blood pressure. It also helps to promote bone strength and promote overall health, while possibly also promoting fat loss… so we're not going to complain about its inclusion in this women-only formula.
Glucomannan, 1500mg:
This natural dietary fibre is the only ingredient allowed to be sold in the UK as a 'proven appetite suppressant' and it really is effective. It absorbs water to swell in the stomach, promoting satiety and making you less likely to binge or snack. It also aids digestion and promotes heart health, so it's a great natural ingredient to include in a fat burner.
Capsimax®, 100mg:
This is the ideal ingredient to promote thermogenesis, the heat-raising bioactivity that helps women burn fat reserves as energy. It is also proven to boost metabolism and may keep hunger pains at bay. Capsimax® is a premium form of cayenne pepper and is manufactured specially to avoid the potential stomach-burning side effects associated with cayenne pepper.
Green Tea Extract, 500mg:
Green tea has been proven by research to be one of the best fat burning ingredients around. It raises levels of norepinephrine, known to be the fat-burning hormone, as well as boosting your metabolism. It has also been shown to increase fat burning during exercise, and as we know, dieting should ideally be complemented with exercise.
Guarana®,100mg:
The Guarana in Hourglass doesn't act as a fat burner as such but has a conservatively dosed caffeine content that acts as a low dose stimulant to speed up the metabolism and burn more fat. It also helps to enhance energy, energising workouts, and make you feel mentally sharper. Guarana also helps to reduce the appetite.
Chromium, 125mcg:
An important nutrient for dieting women, chromium supports healthy metabolic performance, aids lean muscle development and crucially, allows thermogenesis to go ahead.
The Picolinate form of chromium included in Hourglass helps to promote fat breakdown, boost energy and helps to prevent cravings by normalising blood sugar levels.
BioPerine®, 5mg.
BioPerine is a premium form of black pepper that helps to enhance the absorption of all other nutrients. It also has other bioactivities, including thermogenesis and may, according to early research, help to prevent the formation of fat cells.
BUY Hourglass from the official website
The Pros
Hourglass offers a well-thought out and researched quality formula that should encourage weight loss via several different avenues.
It uses premium and top-shelf ingredients
There are no proprietary blends or hidden ingredients in Hourglass; everything is labelled and clear.
The manufacturers Propura have been going since 2013, perfecting a few key supplements rather than saturating the market with less-than-quality products. There have been no scandals or scams associated with Propura, and it is a respected company in the supplement field.
There are no complicated serving quotas or schedules.
Hourglass offers a money back guarantee.
The manufacturers offer worldwide shipping from the UK or U.S.
Hourglass is cGMP manufactured in USA and UK
All ingredients are natural
We love the philosophy behind Hourglass, namely that of sustainable slimming, loving your curves and looking after yourself. It shouldn't be but it's a scarce quality in the supplement world.
There's no doubt that Hourglass is one of the strongest fat burners for women on the market.
The Cons
The Hourglass capsule is made of gelatine, making it unsuitable for vegans.
You can only buy Hourglass from the official website.
BUY Hourglass from the official website
Safety/ Side Effects
Hourglass uses natural ingredients that shouldn't cause side-effects. The natural caffeine from Guarana is a conservative dose so unlikely to cause any issues in anyone but the most caffeine-sensitive of women.
How to Take It
Take three servings of one capsule a day with meals. Hourglass is easy, convenient and effective to take, allowing you to top up on its benefits throughout the day, helping to banish cravings.
Who Takes It?
Obviously Hourglass is made for women, but certain women will probably gravitate towards this kind of intelligent fat burner. Specifically, women who want to lose weight and take care of their bodies at the same time, but who also want to maintain their curves.
Does It Work?
It certainly does. Don't let the female-friendly approach fool you, Hourglass is just as strong and effective as many male fat burners on the market and is in fact better than many.
It unlocks significant weight loss benefits by triggering thermogenesis, controlling appetite, balancing blood sugar, encouraging motivation and focus, boosting energy and metabolism, and more.
Conclusion
In a market of over-hyped and trendy weight loss products for women, it's a relief to get a genuine fat burner that helps women to lose weight in an intelligent and sustainable way.
Hourglass uses proven researched ingredients and premium forms, and offers a brand that really talks to women, with female-friendly and straightforward marketing literature.
While the manufacturers could have made Hourglass a touch more potent by making room for green coffee bean, we like the conscious choice to make a low-dose stimulant and leave out caffeine altogether (aside from the low dose natural caffeine in Guarana).
BUY Hourglass from the official website