This page may contain affiliate links and we may earn a small amount of money from any products bought. Our reviews, however, remain independent and impartial.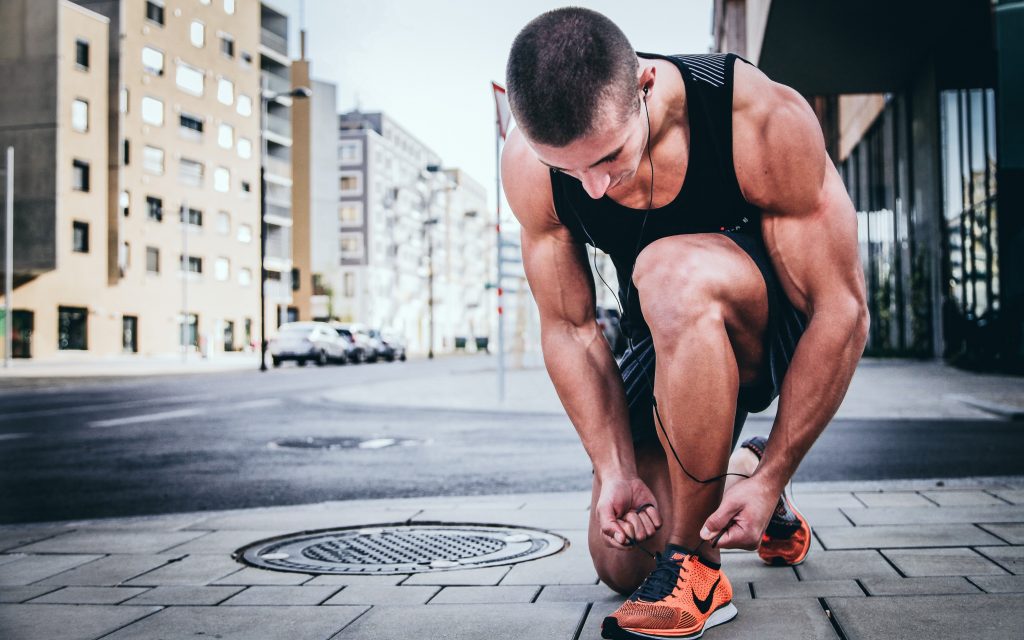 In this article, we examine the top-rated fat burning pills for men and women and tell you what to consider when searching for the best fat burners UK in 2023.
Fat Burners aren't miracle pills; they won't melt away the pounds or kilos if you don't put the work in. BUT they can be an extremely powerful aid in your diet and exercise regime, and one that could mean the difference between reaching your target weight or falling short.
The best fat burners UK will work on several different levels:
1.            Suppressing appetite – helping you to avoid snacking, aiding in weight management.
2.            Boosting the metabolism, encouraging thermogenesis, enabling the body to burn more calories, and encouraging fat loss.
3.            Protecting lean muscle mass, ensuring your muscle isn't used as fuel (a common issue when dieting).
Finding the Right Fat Burner for You 
We've scoured the UK fat burner market, and have identified the 5 best fat burners UK on the market in 2023. They are:
Read on to find out why each of these products deserves to be on our best fat burners UK list…
---
Top 5 Fat Burners UK
Burn Lab Pro: Best Stimulant-Free Fat Burner
* From the manufacturers of the popular Mind Lab Pro and the Performance Lab range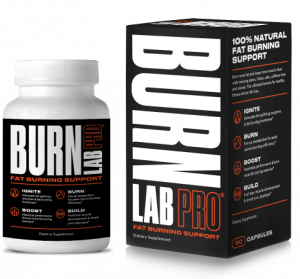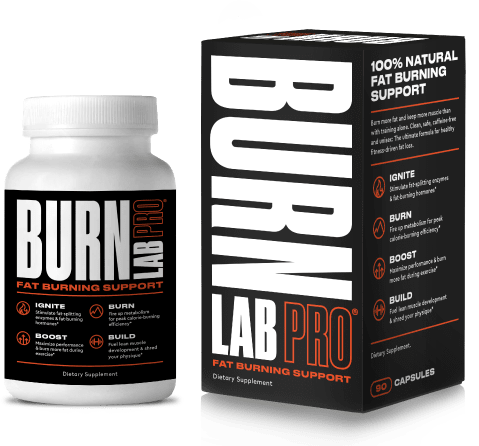 Boasts: Impressive natural ingredients, clinically effective dosages AND no stimulants.
Ideal For: Fasted training, thanks to its ability to promote lean muscle mass, but also suitable for anyone following an exercise regime. Pledges to burn more calories and fat than exercise alone.
We are huge fans of Burn Lab Pro. Its ingredients work well in synergy to trigger thermogenesis, boost exercise and gym performance, and help you retain your lean muscle mass. It's an effective choice for anyone wanting a stimulant-free all-natural fat burner.
Athletic Endorsement
Don't just take our word for it… Burn Lab Pro is a favourite with athletes too. Aljamain 'Funk Master' Sterling, the #1 Ranked Bantamweight MMA Fighter, has officially endorsed Burn Lab Pro. He explains why here, explaining that it helps him to lose fat, and not muscle, ahead of a fight.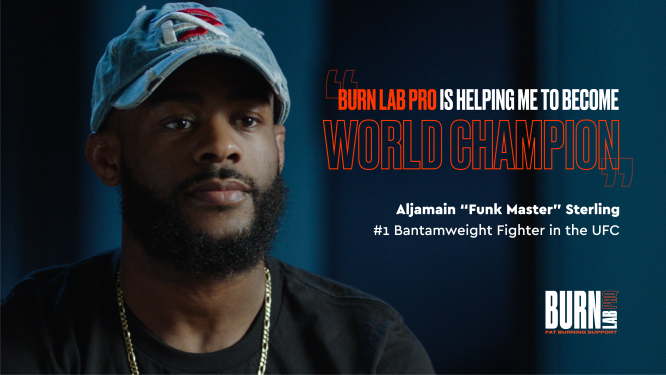 The Formula
HMB, 1.500mg: A 'child' of the BCAA leucine, HMB is an effective ingredient for preserving muscle mass. This is particularly important when fasting while training as muscle is often degraded during this time. HMB is considered much more powerful – 20 times as much – than its parent leucine.
Coleus Forskohlii, 375mg: Used in Ayurvedic medicine, the herb Coleus Forskohlii contains the active ingredient Forskolin, a strong research-backed ingredient shown to burn fat and build muscle in clinical trials. Also optimises the metabolism. 
Capsimax®, 75mg: This cayenne pepper extract encourages the production of hormones to raise the metabolism and body temperature, helping to burn fat. Crucially, it does so without any negative effects on heart rate or blood pressure.
BioPerine, 3.75mg: This black pepper extract is known to promote the absorption of other ingredients in the formula, rendering them more effective.
NutriGenesis GTF Chromium, 90mcg: GTF Chromium has been shown in studies to be linked to a significant reduction in bodyweight. It may help you to lose weight by enhancing insulin action helping with fat storage; keeping body sugar within normal range and regulating appetite, and by supporting the metabolism to deal efficiently with fats, proteins and dietary sugars.
Calcium, 262.5mg: Calcium is a later addition to the Burn Lab Pro formula but it's a clever one. Aside from its proven role in strengthening bone – always appreciated when you're shreding – a diet rich in calcium can also trigger small increases in thermogenesis, helping you to burn more calories. 
Pros:
Athletic endorsement
Stimulant-free
Helps to preserve muscle as well as burn fat
Ideal for fasted training
Vegan-friendly
Clean formula – free of synthetic additives, allergens, GMO, gluten, soy and is non-irradiated.
Cons:
Not available in stores or on Amazon. Only available direct from the manufacturer.
OUR CONCLUSION: Burn Lab Pro is an excellent choice for anyone looking for a safe, stimulant-free fat burner that specialises in fasted training. It's refreshing to see a fat burner that eschews numerous ingredients and instead concentrates on a few that WORK.
Read our Full Review of Burn Lab Pro
---
Instant Knockout Cut: Best to Melt Fat (Ultimate Shredding)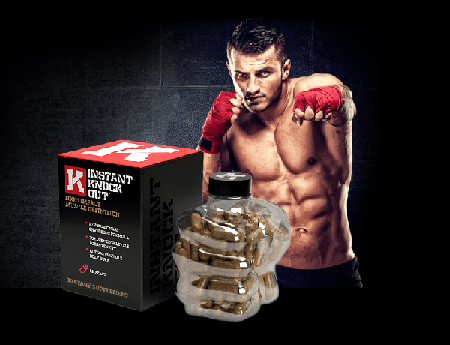 Boasts: Extensive research, natural and proven fat-burning ingredients
Ideal For: For when you need to melt the fat and are prepared to put in the work.
Instant Knockout Cut (Instant Knockout 2.0) is a formula that can deliver a winning punch to anyone seriously following an intensive diet and exercise regime. Its mix of green tea, caffeine and cayenne powder should boost your metabolism enough to help burn fat even while you catch some Zzzs. This is backed up with glucomannan, a dietary fibre that helps to suppress the appetite.
The Instant Knockout formula was updated in 2021, adding L-theanine to offset any negative effects of the 300mg of caffeine included in Instant Knockout Cut. L-theanine is an anti-anxiety nootropic known to enhance the useful benefits of caffeine — more energy, focus and intensity — while dialling down its potential negatives. Meaning you can enjoy the upside and not have to worry about jitters, anxiety or a subsequent energy crash as the caffeine wears off. 
The Instant Knockout Cut Formula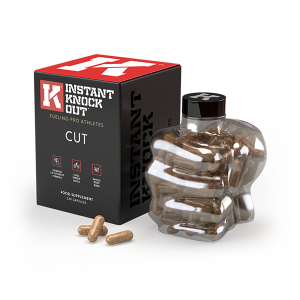 Instant Knockout Cut's core ingredients include green tea extract (a recognised fat burner that sparks thermogenesis and has been shown to reduce body fat — as well as cayenne pepper (raises body temperature and suppresses hunger), caffeine anhydrous, and glucomannan (a dietary fibre which swells after eating to help you feel full, effectively suppressing the appetite.)
These are combined with vitamin B6 and B12, vitamin D,  L-theanine, and black pepper extract. All of these work together to boost protein synthesis, elevate metabolism and aid energy, among other benefits.
Together they help to 'activate a whole body burn', increase energy levels, boost your metabolism, and aid weight loss. We're talking full-on thermogenesis along with appetite suppression and enough energy to make your workouts really count. Backed up with some important vitamins and amino acids.
Pros:
Great for shredding.
Will also help control appetite.
Recommended and used by professional athletes and fighters.
Includes L-theanine to offset the caffeine.
Pairs perfectly with Instant Knockout Complete, a quality meal replacement. 
Cons:
To get the most from Instant Knockout Cut, you will need to take four capsules a day. This is a commitment, but it will allow you to burn fat throughout the entire day.
Lacks the HMB to preserve muscles found in Pre Lab Pro. 
OUR CONCLUSION: If you are serious about losing fat and retaining muscle, you need to opt for a serious fat burner too – and Instant Knockout Cut is as serious as it gets. Delivers a strong, natural fat-burning punch.
READ our Full Review on Instant Knockout Cut
---
Hourglass Fit: The 'Intelligent Fat Burner for Women'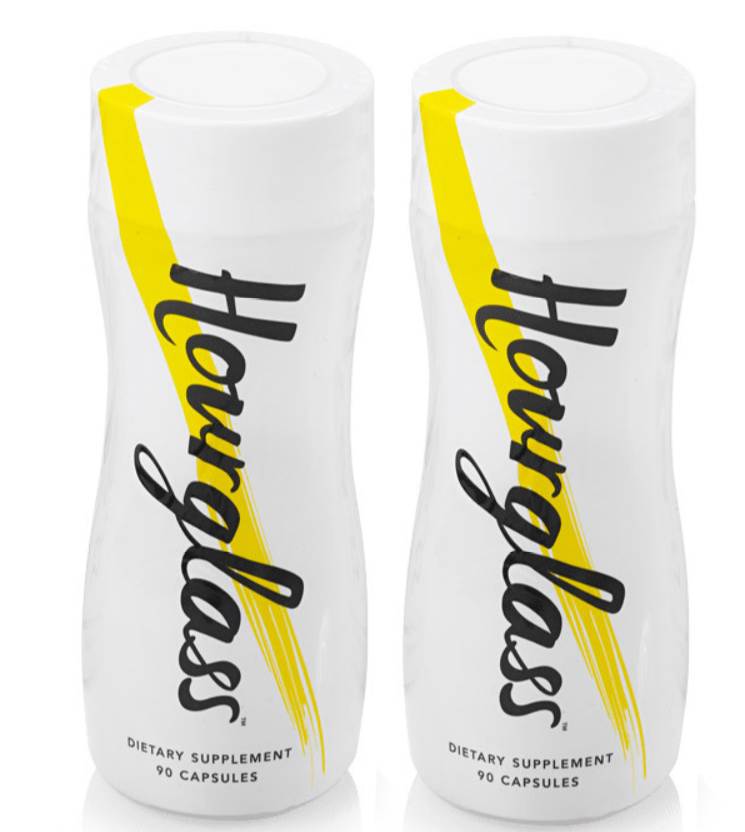 Boasts: Solid fat-burning ingredients with an honest, female-friendly realistic approach to weight loss. Has a strong focus on tackling snacking and appetite control.
Ideal For: Women who want an approachable fat-burning solution, exclusively aimed at, and designed for, women.
Many fat burners on the market say they are appropriate for women as well as men, but their literature speaks volumes: lots of pumped-up muscled men, and names that conjure up ultra-macho activities. Hourglass is a refreshing change – a fat burner aimed at women, with subtle packaging and female-friendly marketing.
Its promotion is full of positive body-confident messages, such as choosing its name because an 'hourglass shape looks great, no matter what size you are'.
The Formula
Hourglass uses nine ingredients to help you burn fat via slightly different pathways. They include a very generous dosage of popular dietary fibre, glucomannan (3,000mg), which absorbs water to swell in the stomach, promotes satiety and slows down the emptying of the stomach. It is an effective and proven appetite suppressant, shown to be particularly important for women's weight loss. This is double the dose of a prior Hourglass formula, updated in 2021. 
At the same time as doubling the dose of glucomannan, Hourglass Fit removed green tea extract and guarana from the product to reduce its stimulant load, making it a much safer product and suitable for everyone to take. It also makes more room for the additional glucomannan, favouring appetite suppression over a quick hit of caffeine. We think this is a more effective approach to weight loss.
The manufacturers also added 150mg of 5-HTP to their HourGlass Fit formula (missing in its previous incarnation). 5-HTP helps to create serotonin, the 'feel good' chemical, meaning that it can help to improve mood and keep you feeling more positive as you diet. As evidence shows many women give up their diets because of the hangry feeling you get when calorie counting, this is a significant advantage.
Other ingredients include Capsimax (100mg), a hot pepper extract to boost thermogenesis, as well as some important vitamins and minerals such as Vitamin B2, Vitamin B6 (as P-5-P) to boost carb-burning; vitamins B12 (to balance female hormones) and D3, chromium (helps to prevent cravings by normalizing sugar levels in the blood). BioPerine rounds out the formula, boosting its effectiveness by improving absorption.
Pros:
Designed for women.
Tackles snacking and craving – a major downfall for many women.
The addition of 5-HTP is thoughtful, helping to boost mood.
Cons:
Lacks HMB to preserve muscle
Need to take four tablets a day, though this is fairly normal for fat burners. 
OUR CONCLUSION: Don't be fooled by the friendly yellow packaging; this fat burner for women is just as effective as any of the traditional macho-styled fat burners on the market. Many of the same ingredients are found in Instant Knockout, for instance.
We like the fact that Hourglass focuses on tackling snacking – a key female-focused diet issue – with its glucomannan, cayenne pepper and chromium mix. Snacking is often the downfall of many weight loss endeavours, and research shows women tend to eat an average of 450 calories a day from snacking alone. For this reason, we're happy to include it in our best fat burners UK list. 
Read our Full Review on Hourglass Fit
---
Hunter Burn – Premium Fat Burner for Over 40s Men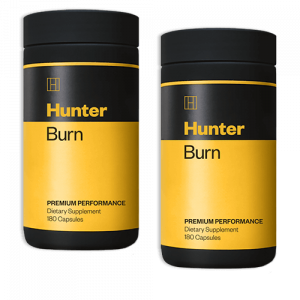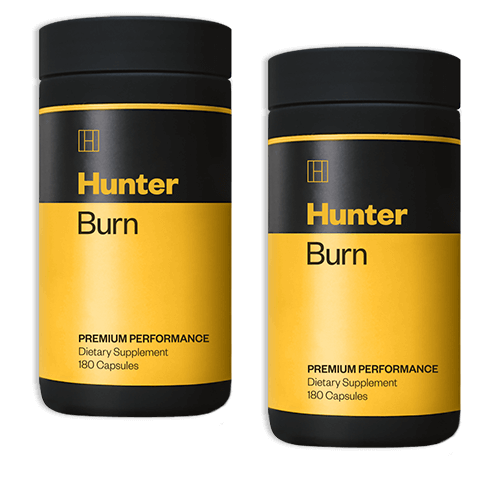 Hunter Burn is one of the three products in the Hunter range from popular UK supplement company, Roar Ambition, coincidentally the makers of Instant Knockout. The other products are Hunter Test (T-booster) and Hunter Focus (nootropic), making it clear that the Hunter range is aimed at men, though there's nothing in Hunter Burn that wouldn't suit women too. The Hunter range also seems to be aimed at a slightly older audience as well, possibly the over 40s.
Hunter Burn's formula is impressive. It combines traditional fat-burning ingredients such as glucomannan, the dietary fibre that expands in the gut to promote satiety and reduce appetite, alongside green tea and cayenne pepper. But it combines them with promising new substances such as white kidney bean extract — a carb blocker — and vitamin D3 (not a new ingredient per se, but unusual for a fat burner yet shows promise). 
We're particularly excited by its decision to include Matcha Green Tea as opposed to normal green tea. These are green tea leaves ground into powder and consumed as a drink. As a consequence of not having to throw the leaves away (as you do with normal green tea), Matcha Green Tea is higher in nutrients, caffeine and fat-burning antioxidant, EGCG. We're also impressed by the 200mg of nootropic Theanine that it chooses to add, ensuring the higher caffeine content in the green tea won't leave you with the jitters.
Pros:
If carbs are your downfall, the carb blocker in Hunter Burn could be invaluable.
Should also help to reduce appetite and cravings.
Contains only mild stimulants with L-theanine to counteract any negative effects.
Can safely be taken with Hunter Test (T-booster) and Hunter Focus (nootropic), the full Hunter range.
Cons:
This is a premium product with a premium price tag, though we'd argue it's worth it
You are recommended to take 6 tablets a day, quite a commitment. One bottle will last you one month
All in all, Hunter Burn deserves a mention on our Best Fat Burners UK list. This is a mature fat burner for mature people.
Read our Full Review of Hunter Burn
---
Performance Lab Omega-3: For Creative Fat-Burning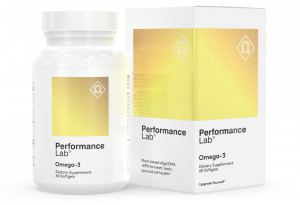 Performance Lab Omega-3 is a slightly unusual addition to a fat burner page but it's a creative weight loss solution that perfectly complements a top-notch fat burner. Performance Lab Omega-3 can be an ideal boost to a weight loss and exercise regime because it:
May help to reduce hunger and appetite.
In one study, people taking 1.3g of Omega-3 oil reported feeling significantly fuller for two hours after food than those taking a lower amount. The researchers concluded that a diet rich in Omega-3 fatty acids could help modulate satiety in obese or overweight individuals when on a calorie-controlled diet.
May increase metabolism to help burn more calories.
Several studies have demonstrated that adults taking Omega-3 saw their metabolic rates increase by up to 14% — the higher your rate, the more calories you burn, making it easier to lose weight and to maintain it. Most of the studies also reported a boost in muscle mass, which burns more calories than fat, and may explain the improved metabolic rate.
Research suggests Omega-3 may boost the amount of fat and calories you burn during exercise
Some studies have discovered that taking Omega-3 supplements alongside an exercise regime encourages more weight loss and reduced body fat than exercise alone. Researchers suggest this may be because consuming long-chain n-3 fatty acids may encourage the body to use fat as fuel during exercise rather than carbs. One study demonstrated that women burned 10% more calories and burned up to 27% more fat while exercising when taking Omega-3.
May help you to lose inches and body fat
Studies into the benefits of Omega-3 have shown that it may help people to build muscle and lose body fat, even if it doesn't change their weight on the scales. As we all know, muscle weighs more than fat, so it makes sense that you can lose fat and inches and yet supposedly not see any change in your weight.
Several studies, for instance, have demonstrated that people lost more body fat and gained more muscle than those who didn't take Omega-3 supplements, even though their overall weight didn't change. An analysis of 21 studies concluded that Omega-3 helps to reduce waist circumference, as well as waist-to-hip ratio.
For all these reasons, we recommend taking an Omega-3 supplement as part of your fat-burning regime. It can be taken in combination with any of the fat burners mentioned above on this best fat burners UK page. Oh, and it's super healthy for you in a host of different ways too.
About Performance Lab Omega-3
Here's why we believe Performance Lab Omega-3 is the best Omega-3 available to buy on the UK market today. Most Omega-3 supplements are sourced from fish and fish oil – which often comes with a fishy taste or smell. Plus, if the fish come from polluted waters, you are unknowingly ingesting toxins and harmful chemicals.
In contrast, Performance Lab gets its Omega-3 right from the source – the algae the fish eat. It's the algae that contain the Omega-3 found in fish, and by passing the (fishy) middleman, you remove the fishy taste, smell, impact on fish stocks, and potential toxins altogether! Also makes it suitable for vegetarians and vegans. It's ingenious, really.
Performance Lab Omega-3 is also one of the cleanest supplements of its kind – it's free from GMO, allergens, soy, gluten, and synthetic additives; is non-irradiated, and is ethically-sourced with little carbon footprint. It also uses plant-based capsules containing probiotics for easier digestion.
With this product, Performance Lab seems to have thought of everything, and we are happy to recommend Performance Lab Omega-3 as our favourite Omega-3 supplement to buy in the UK today. We also recommend it for adding an extra oomph to your fat burning, weight loss, and inch loss activities.
Omega-3 is also one of the most beneficial nutrients you can find — find out how else you can benefit from Omega-3 here
---
SPECIAL MENTION: Grenade Thermo Detonator: Amazon UK's Most Popular Fat Burner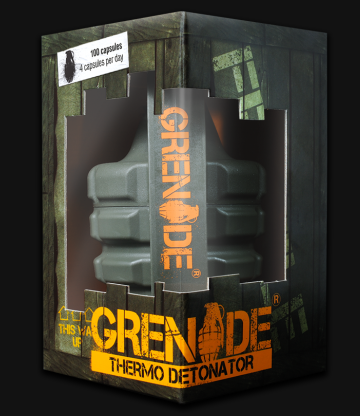 We want to make a special mention of the phenomenally popular Grenade Thermo Detonator, mostly because, well, how can we not?! It has been Amazon UK's No 1 Best Selling Fat Burner on and off for a long time now.
But it needs to come with a warning.
Anyone taking Grenade Thermo Detonator can't help but notice the massive kick it gives you – that's thanks to its high caffeine content (500mg green tea, 225mg caffeine, 10mg green coffee per two capsules; a daily serving is double that). Added to that is the controversial ingredient Bitter Orange (420mg per two caps). The active ingredient in Bitter Orange is synephrine, a less potent fat burner than ephedra which was banned for its potential heart-related issues. While it may be less potent, there is still concern than synephrine also stimulates the heart, however.
Indeed, WebMD lists Bitter Orange as 'POSSIBLY UNSAFE when taken as a supplement for a medical purpose such as weight loss.' It goes on to add that either when taken by itself or used in conjunction with caffeine, bitter orange could 'increase the risk for high blood pressure, fainting, heart attack, stroke, and other severe side effects'
OUR CONCLUSION: Grenade Thermo Detonator is so popular that we can't ignore it, but we personally stop short of endorsing it. Its high caffeine content and Bitter Orange may make the product effective, but we're not thrilled with the potential safety issues.
Use at your own discretion.
---
Our Expert Guide to the Best Fat Burners UK
What are Fat Burners?
While one of the key factors in a good fat burner is the ability to contribute to the fat-burning process, fat burners can (in theory) offer a much wider range of benefits than that. In many ways, fat burner is probably the wrong name – the best products are comprehensive dietary supplements. But that's just not as catchy, is it?
In the same way that a protein powder isn't just about building muscle but also contributing to metabolism and tendon recovery, a good fat burner isn't just about burning fat. It should also contribute to things like muscular recovery and metabolic health during a fat-loss diet.
So, what are fat burners again?
Fat burners – as a collection of supplements – are aimed at helping you lose fat. But the best fat burners are products that understand the needs of a calorie deficit and help optimise the experience and the results! A more accurate description, but dang, just not as catchy again!
Why Might You Need Fat Burners?
You don't need them, just like you don't need that morning coffee that hits your soul like a warm hug.
The point here is that you can lose fat without a fat burner, but it enhances the process. Just like the result of skipping that glorious morning beverage is a worse morning, a good fat burner supplement will make the weight loss process – and the results – better.
No coffee means getting grouchy at Graham from HR, while no fat burner could mean missing out on better results. Forgoing a fat burner could mean:
Reduced fat loss from your calorie-deficit diet
Increased muscle loss throughout the process
Reduced performance in your workouts along the way
These clearly add up to make for a less effective and enjoyable diet, which is a significant concern. The point of a fat burner is to optimise the process and – if you're looking for the best results – then you'll need the nutritional support they bring.
How Do Fat Burners Work?
As mentioned above, the point of a fat burner is to provide nutritional support specifically for losing weight. There are a ton of ways they might do this, but there are a few tropes you will see on the market – often because they work.
Increase calorie spend using mild thermogenics like EGCG, Capsaicin, or Caffeine
Improve muscular health and support during the weight loss process to reduce the chance of cannibalising muscles for energy
Provide electrolyte and other micronutrient support for repair and growth during challenging, nutrient-sparse restricted diets
Boost satiety to prevent cravings, hunger and overeating.
Obviously, the more of these roles a product plays – and the better it does it – the more value it can bring to your life. This is one of the ways we've reviewed our best fat burners UK for 2023, since it's a huge deal.
---
---
Key Ingredients for the Best Fat Burners UK 
There are a few key ingredients we love to see in a fat burner and some – or many – of these often mark a good product.
Capsaicin
This is a form of thermogenic compound that is extracted from cayenne chilli peppers. The benefits are primarily fat-burning at a rate of somewhere around 50 calories per day, but it also has antioxidant effects.
The overall benefits are great – and it's why it's made itself a staple in fat-burner products. This is a good example of a product contributing to fat loss and health/wellbeing.
EGCG
This green tea extract is the most potent of the catechins for weight loss. While capsaicin increases calorie use, this product improves the catecholamine cycle that mobilises fat.
The difference is that it primarily aims to shift tissue breakdown towards fat and away from muscle proteins. This means better fat loss and improved muscle maintenance – which are two of the key standards for a good fat burner.
Caffeine
This is the classic compound for several benefits from anti-fatigue to calorie use. It is estimated that caffeine users burn around 100 calories a day more than their stimulant-free counterparts.
This is a mixture of the increased performance, anti-fatigue, and non-exercise activity. The benefits are cool, but don't forget to keep your eyes on your total caffeine intake and keep at or below the 400mg a day general-use recommendation.
You can also look for stimulant-free fat burner products if you prefer to take your caffeine by yourself or need to avoid caffeine altogether. A reminder that Burn Lab Pro, our favourite fat-burner is stim-free.
HMB
This is a leucine-metabolite that is significantly more potent (in the league of 25-50 times more potent) for sparing muscle. This is key during fat loss since muscle contributes to better metabolism and poor management of the diet can produce serious muscle loss.
It's a rarer ingredient but one of our favourites for the weight loss process to ensure that you're coming out with the best possible results.
Piperine
Piperine is a great compound that offers better performance to the rest of the ingredients in a product. The intention is to improve digestive uptake and it does this by improving your intestine's permeability.
This is a bonus compound, but it ensures that the other ingredients are working as well as possible. It's basically a single ingredient that ensures all the other compounds are doing the best work possible! We'd look for this in our best fat burners UK.