This page may contain affiliate links and we may earn a small amount of money from any products bought. Our reviews, however, remain independent and impartial.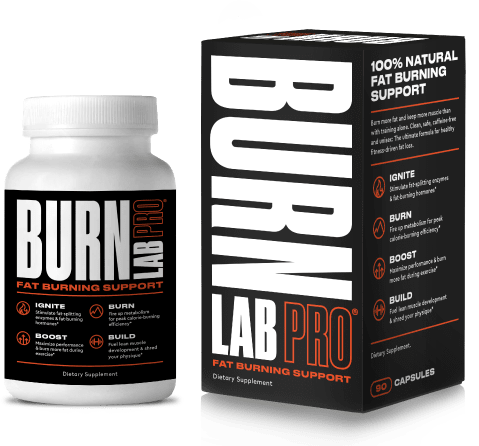 From the makers of the phenomenally popular nootropic Mind Lab Pro comes Burn Lab Pro, a safe, clean, stim-free, and unisex fat burner with attitude. We hope this Burn Lab Pro review will help you decide if this product could be for you…
Burn Lab Pro doesn't shy away from making bold claims despite being new on the market, promising to help you 'rebuild your body into a fat-burning machine'. Plus, urging you to 'get your strong and sexy on."
Here's what it pledges to do for you:
Shed more body fat with every workout.
Add more lean muscle with every workout.
Get better results than you would with diet and exercise alone.
Sounds ideal, right? But does it work? Can it really do everything it promises? This Burn Lab Pro review will investigate…
SHORTCUT: If you want to cut to the chase, we think this is THE best fat burner to buy in the UK today, suitable for both men and women.
It can do all of the above and more.
Athlete Endorsement
It's always a good sign if a product has genuine endorsements from athletes and people at the top of their sporting or fitness fields. Burn Lab Pro has such an endorsement — from Aljamain 'Funk Master' Sterling, the #1 Ranked Bantamweight MMA Fighter.
Sterling uses Burn Lab Pro to help him reach his perfect cutting weight ahead of fights. He talks about using Burn Lab Pro here and says: "After a couple of sessions using the product, I started to realise that my training sessions weren't as exhausting. I hit my target weight a lot easier and a lot faster. I just wasn't as sore as I used to be in the past. You want to protect your gains. You want to lose fat, not muscle. Burn Lab Pro helps you to keep more muscle and burn more fat."
Recommendations don't come much better than that!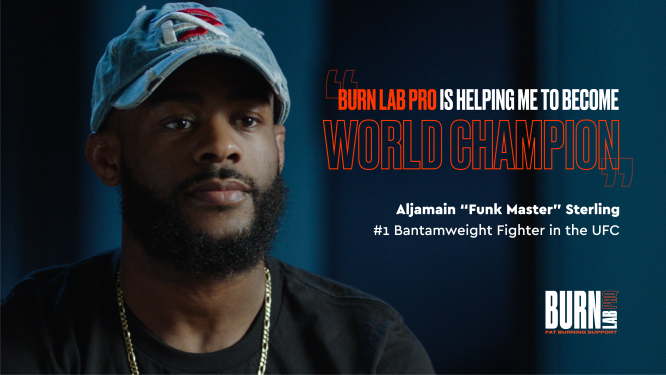 Let's move on by looking at the ingredients…
Burn Lab Pro Ingredients
The good news is that Burn Lab Pro combines six top ingredients known for fat loss, muscle gain, muscle preservation, training intensity and more. We'll examine each one by one in this Burn Lab Pro review. They are:
Forslean®, a form of Coleus Forskohlii, 375mg.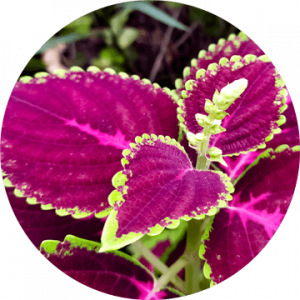 Forslean is a powerful research-backed ingredient that can burn fat and build muscle at the same time. An advanced form of Ayurvedic herb Coleus Forskohlii, Forslean is a patented form of the herb, the only type shown to help shed fat and boost muscle in no less than four human clinical trials. It has been proven to:
Encourage fat breakdown.
Enhance fat burning.
Promotes metabolism via its impact on hormones, especially the thyroid.
Boost muscle growth.
Forslean® supplies 10% of the active ingredient forskolin, and acts as a great complement to another of Burn Lab Pro's ingredients coming up, HMB. More on that shortly.
Capsimax® (Cayenne Pepper Extract), 75mg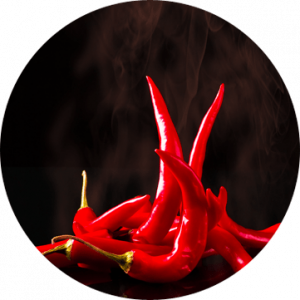 Here comes one of the most potent thermogenic agents available on the market today, helping to maximise fat and calorie burning while simultaneously minimising calorie intake. And yes, it is that good – and that proven.
There have been dozens of research studies on the benefits of cayenne pepper extract and all agree it's a powerhouse.
Capsimax® can:
Raise body heat (thermogenesis)
Increase fat burning and breakdown
Block fat storage
Using Capsimax® can help you to burn more calories and take in less. It has been proven safe and effective in numerous clinical trials, with research suggesting that it may help you consume as much as 140 fewer calories – while also burning 130 more calories – each day. That's 270 calories you've reduced right there – just by adding Burn Lab Pro to your daily diet and exercise regimen. And that's before we even consider the benefits of the other ingredients!
There's no need to worry about stomach issues with this version of cayenne pepper either. Capsimax® uses special technology to protect it from stomach acid, helping to make it more absorbable, effective, and comfortable for you.
We'd go as far to say that Burn Lab Pro is the most effective fat burner containing cayenne pepper on the UK market today.
HMB, (β-Hydroxy β-Methylbutyrate), 1,500mg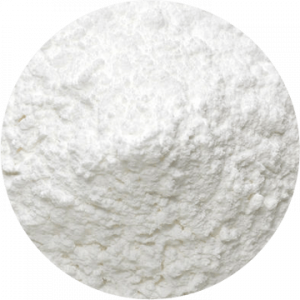 Here we get to the athletic intensity booster and body composition element of Burn Lab Pro. They really have created an incredibly well-rounded formula here.
HMB helps to preserve muscle, burn fat, and enhance lean body mass… and the good news is that it can work across all fitness programmes. HMB is one of our favourite ingredients because of its ability to offer a balance of:
Muscle-sparing
Muscle building
Muscle recovery
All of which supports lean muscle mass.
It should be noted that HMB is particularly effective when you're following fasted training, exercising on a calorie deficit, or doing high-intensity training. So, it's ideal for anyone dieting, cutting, watching their calorie intake, following intermittent dieting, or exercising at high-intensity on a regular basis.
Here's how it works (prepare for the science bit).
HMB is a metabolite of leucine, a Branch Chain Amino Acid (BCAA) known to reduce muscle breakdown. HMB, therefore is an anti-catabolic agent rather than an anabolic one, meaning it is more effective at reducing muscle breakdown than it is at increasing muscle mass, though it can also do the latter too. It is thought to be 20 times as powerful than supplementation with leucine alone.
HMB, therefore, helps to neutralise enzymes damaging to the muscles created during fasted training, boost endurance by delaying lactic acid build-up which can cause muscle soreness, and encourage the body to power itself with fat rather than muscle.
HMB even continues working after your exercise session, speeding up muscle recovery, boosting muscle growth and helping you return to the gym or to your next training session faster, bigger, and stronger.
It's another excellent addition to the Burn Lab Pro formula. The 1,500mg included is a clinically-backed dose. Perhaps you're starting to see now why we're so impressed by this Burn Lab Pro review.
GTF Chromium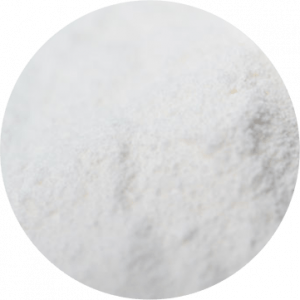 A trace mineral, GTF Chromium helps to enhance insulin activity, making it a useful mineral for body composition and fat loss. In short, its insulin-enhancing facility encourages the body to use blood glucose for energy, preventing it from storing as fat. By optimising your insulin, GTF chromium can help:
Control appetite
Provide muscles with fuel
Stabilise your energy
Tackle insulin resistance which typically packs on the pounds.
It's no surprise, therefore, that GTF Chromium has been linked to significant body weight reductions in various studies.
The NutriGenesis version of GTF Chromium found in Burn Lab Pro is grown in a state-of-the-art lab along with whole-food co-factors such as enzymes, probiotics, fibre, and more, to make it as close to nature as possible. Given that the body recognises it as natural, it helps its absorption and effectiveness.
5. Calcium, 262.5mg.
Calcium was added to the Burn Lab Pro formula in 2022, and we approve it. We know all about the benefits of calcium when it comes to bones, don't we? Anything that helps to maintain bone strength during fasted training is very welcome, but there's also another reason for calcium to be included in Burn Lab Pro. Calcium has been shown to provide small increases in thermogenesis, helping you to burn calories quicker. Every bit helps, as they say!
6. BioPerine®, Black Pepper Extract 3.75mg.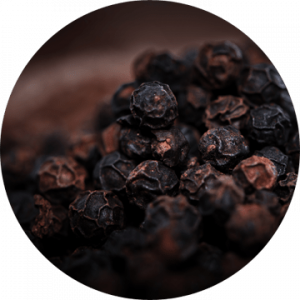 The manufacturers of Burn Lab Pro describe BioPerine® as the 'world's best thermonutrient and bioenhancer' and they're not wrong. When we see BioPerine in a classy formula such as this one it's another happy sign that the makers know – and care – about what they're doing.
BioPerine®, a premium form of black pepper, both acts as another thermogenic and an absorption-booster, meaning it can:
Boost body heat to increase calorie burning.
It may also block formation of new fat cells.
Boost the absorption of nutrients – helping you to get more benefit from the food and supplements you take.
In this case, it helps the body to absorb the other ingredients in the Burn Lab Pro formula
As a result, it helps the entire formula work faster and more effectively.
BioPerine® works alongside the Capsimax in Burn Lab Pro to encourage a greater loss of body fat.
Burn Lab Pro Formula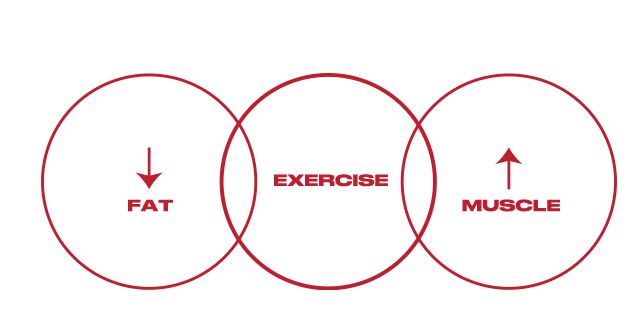 So, there you have it: the six tried, tested, proven – and may we say – highly effective ingredients in Burn Lab Pro. There's no doubt all five ingredients are heavy hitters in their own rights, but do they work well together?
To be honest, we'd be really disappointed if we had to say no after such promise. So, it's a relief to reply yes – the ingredients in Burn Lab Pro complement each other wonderfully. For instance:
HMB and Forslean work together to preserve muscles and encourage muscle growth but do so in complementary, as opposed to competing, ways.
BioPerine®, Calcium and Capsimax® cayenne pepper extract gel together to raise thermogenesis or body temperature and burn more calories.
GTF chromium backs up Capsimax's appetite suppressant qualities.
BioPerine® helps to boost absorption of all other ingredients.
We're very impressed with this Burn Lab Pro review. We'd go so far as to say that we believe Burn Lab Pro is the most effective fat burner available to buy in the UK today.
Burn Lab Pro Review: The Pros
Burn Lab Pro's six key ingredients do so much – they really work overtime, delivering more than 15 benefits for decreasing fat and increasing muscle with exercise.
All ingredients work in synergy with each other to make a powerful stack.
Its emphasis on muscle saving during calorie deficit makes it ideal for fasted training.
Burn Lab Pro uses quality and premium forms of its ingredients for the best impact.
It is stimulant-free, so you don't need to worry about caffeine jitters. It raises your metabolism in a safe non-stim way.
Burn Lab Pro is transparent: it doesn't hide behind proprietary blends. All ingredients and dosages are revealed.
It's also a super clean formula. Burn Lab Pro contains no GMO, no irradiation, and is 100% free of allergens such as soy and gluten, plus contains no synthetic additives.
Burn Lab Pro is also eco-friendly. It uses recycled material for its packaging and ships in recyclable boxes filled with biodegradable packing material.
Made by Opti-Nutra, the respected manufacturers behind Mind Lab Pro and the Performance Lab range, with proven customer care.
Offers a 30-day money-back guarantee.
It's a safe vegan formula with capsules made of fermented tapioca with added prebiotics to aid digestion.
Finally, it is produced in quality manufacturing plants: Burn Lab Pro is registered with the FDA, has a certificate of Good Manufacturing Practice, and more. It is then quality tested and validated by a third-party laboratory.
Burn Lab Pro Review: The Cons
Not a con as such because, to be frank, we can't see any disadvantages with this product but an observation instead: to get the most out of a fat burner, you need to be following a dedicated diet and training regimen as well.
Safety/ Side Effects
Burn Lab Pro avoids the typical stimulants that can cause side effects such as the jitters, sleep disturbances, anxiety, a racing heart, and aggression. Its incredibly clean formula also makes it free of pretty much anything that could cause problems.
How to Take It
To unleash its full fat-burning synergy, say the manufacturers, you should take Burn Lab Pro alongside your diet and fitness programme, taking it 30 minutes before exercise on a training day, and with your first meal on a rest day.
Who Takes It?
Anyone following a healthy diet and regular exercise regime will find support from Burn Lab Pro, but it is optimised to support the fat burning and muscle preservation and gain of fasted training.
Burn Lab Pro Conclusion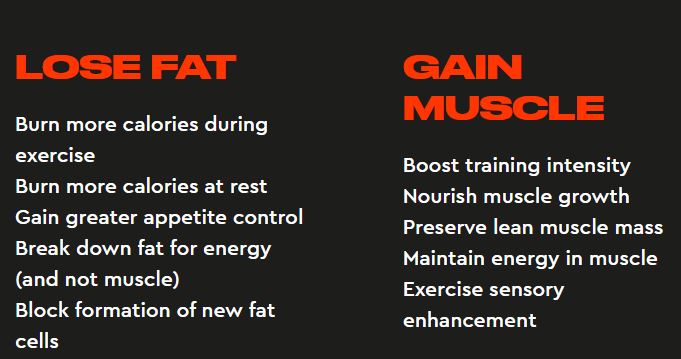 Let's revisit one of Burn Lab Pro's taglines: "Rebuild your body into a fat burning machine'. Sounds fanciful, I know, but we're confident enough in this formula to say that it should live up to its promise. Ok, so you might not be a machine, but you can certainly lose weight, burn fat, shape up and build and maintain lean muscle mass all at the same time while using Burn Lab Pro. While following a diet and exercise regime, of course.
Let's recap this Burn Lab Pro review and look again at what Burn Lab Pro offers:
The ability to…
Preserve muscle
Build muscle
Help with muscle recovery
Burn fat
Prevent fat storage
Suppress the appetite
Optimise your insulin
Stabilise your energy.
Burn Lab Pro unites technology with vision and science to produce potent supplements. We're definitely sending off for ours right now!
Before we sign off, let us just say how much we love the emphasis that Burn Lab Pro puts on maintaining and building muscle while also fat burning. Too many fat burners concentrate only on burning fat, ignoring the fact that lean muscle mass is crucial to staying healthy, fit, and in shape in the longer term.
The best weight loss results will always come from training while focusing on muscle and fat and Burn Lab Pro will enable you to do that.
FOR MEN: While Burn Lab Pro is a unisex fat burner, men may want to boost their muscle count even further and feel more virile at the same time by adding an all-natural testosterone booster to their supplement regimen. From the same stable as Burn Lab Pro comes Testo Lab Pro, an excellent T-booster and performance/ masculinity enhancer.
BUY and Find Out More about Testo Lab Pro Here 
Read our Guide on the Best T-Boosters in the UK