This page may contain affiliate links and we may earn a small amount of money from any products bought. Our reviews, however, remain independent and impartial.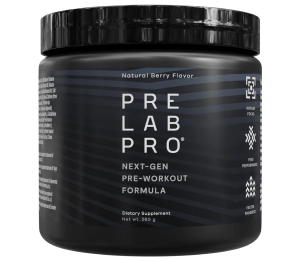 The pre-workout market may be pretty crammed right now, but here's a welcome new addition: Pre Lab Pro, a Next Gen Pre-Workout supplement from Opti-Nutra. For those who don't already know, Opti-Nutra is the manufacturer behind the phenomenally popular Performance Lab line, AND the respected Lab Pro range of standalone supplements, such as Mind Lab Pro, Testo Lab Pro, and Burn Lab Pro.
Opti-Nutra has a successful track record in combining genuine science with innovation, creating products with ingredients proven to work as opposed to falling for gimmicky science or the latest buzz. All of which tells us that we're in safe hands with Pre Lab Pro from the off.
As such, we have high hopes for Pre Lab Pro, so let's see if the formula lives up to expectations.
The Pre Lab Pro Formula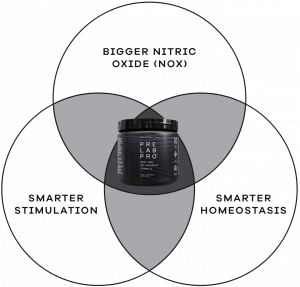 The Pre Lab Pro formula pledges to improve your:
Strength
Stamina
Speed
Endurance
Recovery
Cardio
Muscle-building.
The formula promises to work in several ways to give an exhilarating boost of blood flow, more mental and physical energy, enhanced focus and intensity, while also encouraging a calm clarity.
Sounds great so far. But it doesn't stop there. A second additional Nitric Oxide surge helps to boost endurance so you can carry on for longer and finish stronger, with resources in place for muscle recovery.
It's looking very good so far.
Pre Lab Pro is a clever combination of ingredients, such as 2x nitric oxide for muscle pumps and a turbocharged workout, alongside smart caffeine for focus and calm, with hydration and recovery essentials. It's also a very sensible formula – it doesn't overwhelm with stimulants, allowing you to – in their words – 'train like a beast' but then go about the rest of your day and night like a human. Meaning you can sleep deeply to consolidate your muscle and fitness gains. No crazy jitters, insomnia, or stimulant crashes!
In a market that typically prioritises power over health, it's refreshing to find a pre-workout product that gives equal weight to both. .
Let's look at the ingredients to see how it delivers what it promises…
Ingredients
Red Beet, 1500mg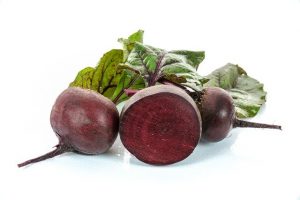 (Beta Vulgaris), also known as beetroot, is a superb – all natural – source of nitrate, which acts as a powerful nitric oxide booster. Nitric Oxide (NO) helps to relax blood vessels and boost blood flow to the muscles and elsewhere, helping athletes and trainers to push their muscles to the limit. Works for all forms of training and workout, helping endurance, stamina, and strength.
Research-backed benefits of Red Beet include:
Enhanced neuromuscular performance, increasing response in fast twitch muscles.
Tackles fatigue to give more muscle power.
More energy in muscle cells.
Heart-healthy – supports overall cardiovascular performance.
Also shown to aid cognitive function, with improved mental clarity and enhanced reaction time during exercise.
RedNite®, the premium form of red beets in Pre Lab Pro, also includes antioxidants to soothe and protect muscles, helping with recovery following exercise.
A word about RedNite®.
It's good to see that Pre Lab Pro doesn't skimp on the quality of its ingredients – RedNite® is the world's first research-backed and proven form of beetroot powder, containing 25 times more nitrate than beetroot with 10 times more antioxidants. It's processed within 24 hours of being harvested, so very fresh, and has been clinically proven to aid stamina, reduce oxygen consumption while maintaining heart rate, and to allow you to use the muscles more effectively, especially when fatigued. Meaning you can complete more exercise or muscle pumps with the same amount of oxygen.
There's a huge amount of independent research proving the effectiveness of red beets as an effective vasodilator, so making it the heart of Pre Lab Pro shows its commitment to quality and science.
Just a few studies:
Dietary nitrate reduces O2 cost of walking/ running
Whole beetroot consumption acutely improves running performance
Dietary nitrate supplementation reduces the O2 cost of walking and running
Setria Performance Blend, 2200mg
We continue with another excellent performance enhancer within Pre Lab Pro. The Setria Performance Blend is a combination of two quality ingredients, Citrulline and Glutathione…
CITRULLINE:
Citrulline is another superb nitric oxide booster that helps to improve blood flow to the muscles. Better blood flow helps to enhance endurance and improve muscle pumps, for additional muscle growth, as well as recovery. In short, it helps to improve workout performance and intensity, as well as duration. The citrulline in Setria Performance Blend offers a second-wind boost to endurance to keep you going just as you're starting to flag. Having two NO boosters in one product from different sources really helps to boost and sustain oxygen flow, meaning you get more bang for your buck.
GLUTATHIONE
Pairing citrulline with glutathione is a genius move. Glutathione is a powerful antioxidant that can protect muscle tissue during exercise and support the immune system, as well as delaying fatigue and boosting performance. That's because it's made up of three different compounds –
Glutamine for anti-stress and anti-illness, particularly useful for high impact or high- volume training,
Cysteine, which helps to maintain healthy homocysteine levels to keep cells healthy and tackle any damage at the DNA level, and
Glycine, great for strengthening sleep while also tackling fatigue in the shorter term.
All three compounds together make an extremely powerful antioxidant that can protect the body from all sorts, including over-exercise, illness, ageing, and more!

We love this addition to Pre Lab Pro. It's another shining example from a manufacturer who wants to help improve your workouts and fitness levels without sacrificing health. That shouldn't be a rare thing to find, but unfortunately, it is!
Natural Caffeine, 80mg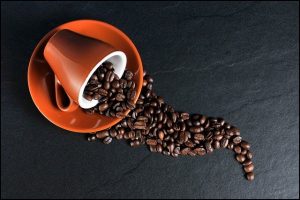 Caffeine is a common ingredient in many pre-workouts for a good reason: it can boost focus, mood, banish fatigue and physical performance, as well as help you to burn more calories by raising your metabolism (thermogenesis). It can also boost fat burning during exercise (the reason it's often included in fat burners).
Another good reason for having some caffeine in your pre-workout – it raises subjective wellbeing levels. Meaning you might well feel more alert and happier.
The caffeine in Pre Lab Pro comes from natural coffea robusta seeds.
There can be side effects with caffeine, of course – too much and you can suffer from anxiety, jitters, headaches, and a subsequent crash in energy. This is why Pre Lab Pro includes a moderate dose (80mg) AND supplements it with L-Theanine and B-vitamins to prevent any of the above.
Natural Caffeine +  L-Theanine = Smart Caffeine
Including L-theanine and B vitamins alongside caffeine in this formula is clever, and the sort of quality we've come to expect from Opti-Nutra. In a nutshell, the L-theanine counteracts the negative effects of caffeine, making a combination known as Smart Caffeine. The additional B-vitamins also help as these vitamins tend to drop with caffeine intake. Let's look at this in a bit more detail…
L-Theanine, 160mg
First, let's state that the 80mg of caffeine per scoop of Pre Lab Pro isn't going to cause big problems: it's enough of a dose to give you a buzz, but not enough to send you crashing later. However, just in case, you have L-theanine to help.
L-Theanine is an amino acid nootropic known to boost stimulation while also dialling down any negative side effects of caffeine. The 160mg of this amino acid included in Pre Lab Pro is enough to trigger its anti-anxiety effects, along with its calming abilities. In nootropic brain boosting circles, it's known for encouraging a feeling of calm wakefulness.
B-Vitamins
RIBOFLAVIN (VITAMIN B2), 500 MCG
VITAMIN B6, 750 MCG
FOLATE (VITAMIN B9), 167 MCG DFE
VITAMIN B12, 2 MCG
There are plenty of useful vitamins and minerals included in Pre Lab Pro, but they're not just included to look good. They each have an important role to play in this pre-workout. Take the B-vitamins included, for instance: vitamins B2, B6, B9, and B12.
These B-vitamins tend to drop during caffeine consumption, so replenishing them is ideal. B6, 9 and 12 help with the production and conversion of neurotransmitters, while B2 is useful for energy production.
What does that mean for you? It means that together they are a counterbalance to caffeine. They can help the body to maintain healthy homocysteine levels typically raised by caffeine (which can lead to brain fog/ memory issues and more), can preserve energy levels, and help the body to handle stress better. In short, they help to reduce some of the negative effects of caffeine while helping to preserve the energy you need for a strong workout.
L-Tyrosine, 400mg
L-tyrosine is another ingredient that combines well with caffeine. Included here in premium form Ajipure®, it's another nootropic that helps you to concentrate and aids with stress reduction, or alertness after lack of sleep. It achieves this by increasing dopamine, adrenaline, and norepinephrine levels which can help to improve performance in stressful situations, such as when exercising. A great ingredient to help you keep on track and motivated with your workouts.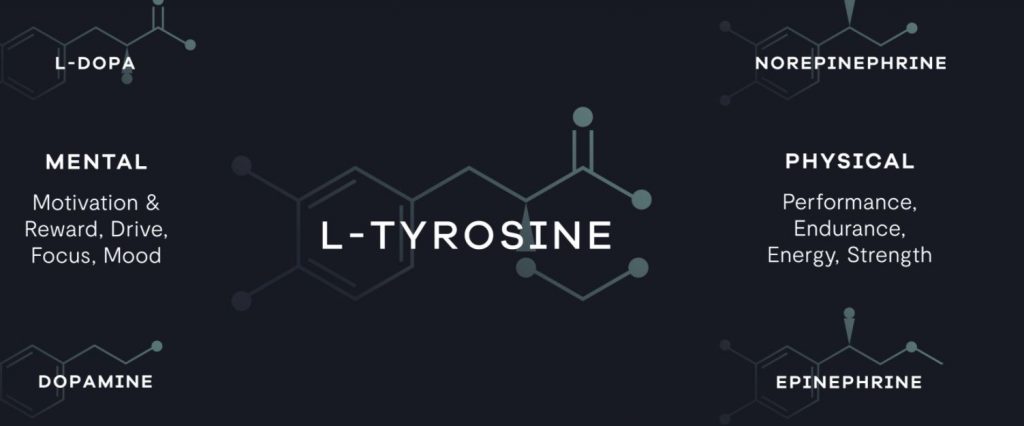 Vitamin D, 12.5mcg
Vitamin D, the 'sunlight vitamin', is needed to help the body absorb calcium, aiding strong bones. A deficiency can cause bone pain or muscle weakness. The NHS recommends everyone supplement with 10mcg of vitamin D a day in the autumn and winter months.
Himalayan Pink Salt, 0.5g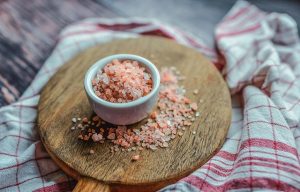 Himalayan Pink Salt is a natural, unprocessed form of salt containing naturally occurring – and useful – trace minerals, such as potassium, calcium, and magnesium. It helps to boost hydration and aid absorption of the sport nutrition amino acids such as those found in the Setria Performance Blend and L-tyrosine.
All of which enhances performance.
Potassium, 49.5mg
Potassium is a key electrolyte that helps the body to re-hydrate after exercise and replacing the potassium lost through sweat helps to avoid muscle cramping. Potassium also helps to rebalance the build-up of ions in the muscles. This, in turn, regulates muscle contractions and reduces muscle damage. Studies show that many people, men in particular, struggle to consume enough potassium through their diet alone which is a shame, as it can also help to balance blood pressure, strengthen the nervous system, and give greater muscle control.
Iron, 2.5mg
Being low in iron hampers the red blood cells' capacity to transport and store oxygen around the body and into muscles. Exercise and sweat both deplete iron levels, so supplementation is a great idea. Without decent iron levels, you'll tire easier and faster, limit your capacity for exercise, and damage your athletic performance. Clinical research shows that restoring healthy levels of iron can enhance strength and endurance and maximise muscle power.
Introducing NutriGenesis…
The vitamins and minerals in Pre Lab Pro – the B vitamins, vitamin D, iron and potassium – are all made using a pioneering manufacturing technique called NutriGenesis. NutriGenesis is a way of making lab-grown nutrients that are identical to those found in nature, with the same whole food co-factors that aid absorption and bio-availability. Meaning the body absorbs them easily. As a result, a little goes a long way.
The Pros
Pre Lab Pro is a very clever combination of ingredients, designed to work together in synergy.
Its caffeine dose is moderate – enough to enjoy a buzz, not enough to cause side effects. It allows you to choose your own caffeine dose – choose one scoop or two.
Just in case, it adds l-theanine, l-tyrosine and B vitamins to help you enjoy the benefits of caffeine without the crash.
Pre Lab Pro promises to improve mood and focus during your training sessions.
Its double Nitric Oxide injection both BOOSTS and SUSTAINS oxygen flow to the muscles, giving you a boost when you begin your workout, and a second wind as you near fatigue.
Provides MUSCLE SUPPORT for strength and power, stamina, and muscle recovery.
The oxygen boost also applies to the heart and brain, helping to support cardiovascular and cerebral health.
Supports CARDIOVASCULAR performance, boosting stamina, cardio efficiency, and endurance. Particularly useful for aerobic fitness.
Supports COGNITIVE performance, enhancing motivation, focus, intensity, and helping strengthen your mind-over-matter.
Offers full-body hydration.
Pre Lab Pro will be beneficial for all sorts of exercise and training regimens.
We're impressed that Pre Lab Pro uses premium forms of its ingredients.
No proprietary blends. All ingredients and dosages are supplied up front.
Pre Lab Pro boasts a super-clean formula. See below for further details.
Offers 30-day money-back guarantee.
The Cons
Not really a negative, but Pre Lab Pro can only be bought from the official website. It does allow for bulk purchases, however, and free UK delivery on purchases of over £117.
Safety/ Side Effects
Pre Lab Pro's clean formula and all-natural ingredients should ensure that there are very little side effects with taking this product. Of course, there is some caffeine included, albeit modest, so if you're sensitive, you need to be aware of that. You should also consult with your doctor before taking Pre Lab Pro if you are on any other medications.
Pre Lab Pro's Super Clean Formula
The manufacturers of Pre Lab Pro boast that it is the 'world's cleanest pre-workout' and they're not wrong. It is:
Allergen-free – it doesn't contain any wheat, soy, fish, egg, gluten, shellfish, dairy, peanut, tree nut, or other allergens.
Contains no GMO and is not irradiated.
Free of additives and colourings (synthetic and artificial) as well as preservatives.
Free of banned substances, making it suitable for athletes.
Eco-friendly.
Vegan approved by the Vegetarian Society.
Who Should Take Pre Lab Pro?
Pre Lab Pro is suitable for anyone taking part in any training programme, from HIIT and strength training to endurance training and long-distance running.
How to Take It
Take one scoop of Pre Lab Pro 30 minutes before exercise. May be double-dosed (two scoops) for a more potent blend, but don't take more than two scoops in 24 hours.
Conclusion: Does Pre Lab Pro Work?
There are a lot of promises made about Pre Lab Pro. Such as its claim to be the 'cleanest pre-workout supplement in the world' – you've already seen that we believe that claim is genuine. Here's another one – that Pre Lab Pro is the 'highest quality pre-workout supplement ever delivered'. Can we support that claim? Yes, we believe we can.
Pre Lab Pro is created using premium forms of well-researched all-natural ingredients, proven to work. The attention to detail that has gone into this product is impressive. Ingredients are chosen not just for their effectiveness, though that isn't in question, but also for their ability to complement one another and work in synergy – providing a truly effective, safe pre-workout.
The beauty of Pre Lab Pro is that it will work for anyone doing any form of training or workout. So, if you want a bigger nitric oxide boost than many other pre-workouts on the market, combined with smart stimulation and calm alertness, and only want to be a 'beast' during exercise – and 'normal', thereafter – this is the ideal pre-workout for you.