This page may contain affiliate links and we may earn a small amount of money from any products bought. Our reviews, however, remain independent and impartial.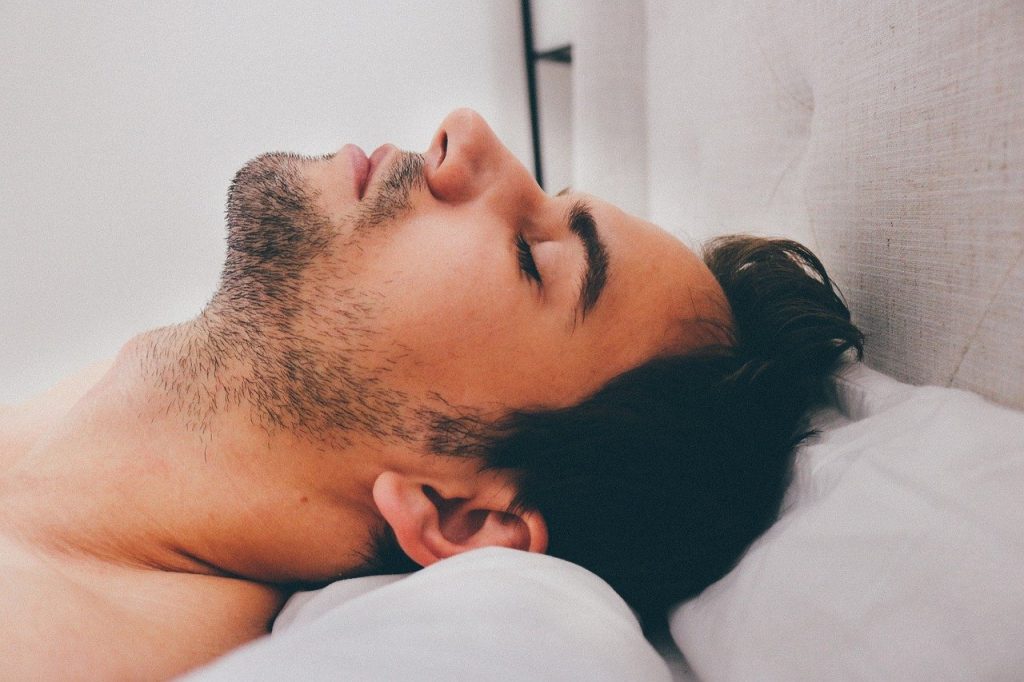 Sleep is one of the most crucial aspects of health, both physical and mental. Yet nutrition and exercise are always prioritised above sleep when it comes to people choosing to improve their lives. In this article, we will look at six of the best over-the-counter sleeping pills UK. You can also read our guide to sleep — and why sleep is so important — below.
SHORTCUT: After reviewing dozens of supplements, we believe Performance Lab Sleep is the best over-the-counter sleeping pill to buy in the UK today.
Visit the Performance Lab website
Or read on to find out why we rate this supplement #1 on our Best Over-the-Counter Sleeping Pills UK list of 2023…
Our Top Sleep Supplements and Sleep Stacks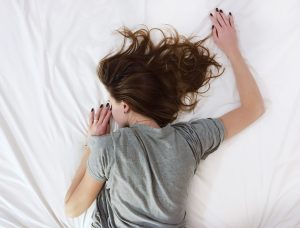 Here are our top recommendations for OTC (Best Over-the-Counter sleeping pills UK) and quality sleep stacks.
Performance Lab Sleep
Performance Lab Sleep + Mind — for complete Mind and Body Rejuvenation
The Restored Advanced Sleep Aid
5-HTP by Natural Evolution
Advanced Neuro Night Complex by Nu U Nutrition
Let's look at each in a bit more detail…
Performance Lab Sleep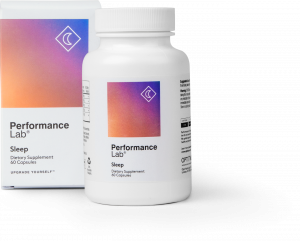 Highly recommended all-natural sleep supplement from a respected manufacturer, Opti-Nutra. Part of the ever-popular quality Performance Lab line. Performance Lab Sleep offers just three core ingredients, but each one works hard — they are: Montmorency tart cherries, magnesium and l-tryptophan.
Benefits and Pros: 
Montmorency tart cherries are the best source of natural low-dose melatonin around.
Magnesium helps to ease muscles and slowly lower blood pressure, helping you avoid muscle twitches and cramps during sleep.
L-tryptophan is converted into serotonin, helping to calm the mind and improve mood.
Helps you fall to sleep quicker, and stay asleep for longer.
Magnesium and tart cherries also help the body recover from exercise quicker.
Non-habit forming, will not leave you groggy in the morning.
Vegan-friendly and all-natural.
Cons:
Only available from the official website as opposed to Amazon or high street stores, but that does allow the company to offer some price savings and free shipping on orders over £70.
LEARN more about Performance Lab Sleep
---
2. Performance Lab Sleep + Mind
For Mind and Body Rejuvenation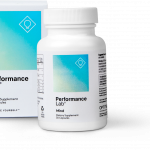 Here's a great mind, body and sleep stack from Performance Lab. Use Performance Lab Sleep at night, and Performance Lab Mind during the day. Both are designed to be used together if desired and complement each other perfectly.
Benefits:
Sleep helps to improve your sleep quality and allows the body to recover better.
Mind provides all-natural ingredients that help to recharge the brain during sleep.
Meaning you wake up feeling physically and mentally rejuvenated.
Neither contains stimulants, both are vegan-friendly and natural.
LEARN more about Performance Lab Mind
---
3. The Restored Advanced Sleep Aid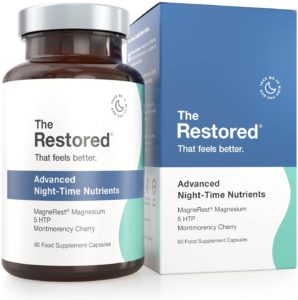 The Restored focuses on just three supplements, a multivitamin, a probiotic and this one, an advanced sleep aid.
Benefits:
The Restored Advanced Sleep Aid includes trytophan, magnesium and 5-HTP which should boost serotonin and prevent sleep disorders such as restless legs.
Also contains Montmorency cherry, a natural form of melatonin.
Includes taurine which helps to tackle anxiety, potentially helping you to relax your brain before bed.
Vegan-friendly, GMO-free.
Cons:
Only contains 72mg of Montmorency cherry (compared to Performance Lab Sleep's 500mg)
Crams in 11 ingredients, some of which are low-dosed (see above) or a bit weak (grape skin, watermelon extract, chamomile powder). Would be better to concentrate on the ones that really work.
LEARN more about The Restored Advanced Sleep Aid
---
4. 5-HTP by Natural Evolution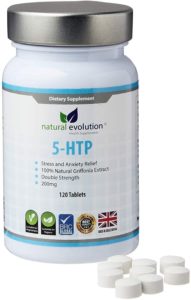 We've opted for a single-ingredient supplement for our next recommendation for the best over-the-counter sleeping pills UK. 5-HTP by Natural Evolution only contains 5-HTP and is designed to boost mood and reduce anxiety.
Benefits: 
5-HTP is a precursor of the 'feel good hormone' serotonin and may help to boost mood before and after sleep.
5-HTP is also a precursor to melatonin, which has a powerful influence on the body's sleep-wake cycle and can normalise sleep patterns.
It may reduce the time it takes you to fall asleep.
May also help to treat anxiety and stress, and help to address issues such as sleep terrors.
Cons: 
There is no specific recommended daily allowance for 5-HTP, though most people start by taking up to 100mg daily. This product by Natural Evolution is double strength at 200mg. It may prove too strong for some.
Potential side effects may include nausea, dizziness and diarrhoea.
5-HTP can interfere with some medications and medical conditions, so you should speak to your doctor first before taking if you have any such concerns.
LEARN more about 5-HTP by Natural Evolution.
---
6. Advanced Neuro Night Complex by Nu U Nutrition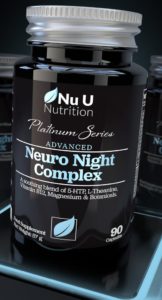 Here we return to multi-ingredients, so let's have a look at the benefits of Advanced Neuro Night Complex.
Benefits: 
Advanced Neuro Night Complex contains some very useful sleep-encouraging ingredients, such as 5-HTP (boosts serotonin), magnesium (eases muscles, calms the nervous system), and Montmorency tart cherries (a natural source of melatonin).
It also offers l-theanine, a nootropic that aids relaxation and could help the sleep of people who struggle with hyperactivity.
Each pack includes a three-month supply.
Cons:
The 50mg of 5-HTP is on the lower side, but it should be safe.
Only contains 20mg of Montmorency tart cherries (as a reminder, Performance Lab Sleep includes 500mg). A missed opportunity.
Not vegan-friendly, though it is suitable for vegetarians.
LEARN more about Advanced Neuro Night Complex from Nu U Nutrition.
---
The Sleep Guide
Why Is Sleep So Important?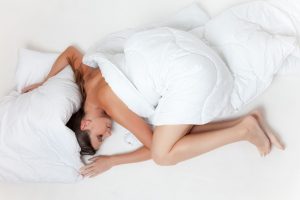 We need sleep for our bodies to recover from the rigours of the day. It is during sleep that our muscles recover from exercise, our hormones are maximally released (growth hormone and testosterone for men), and fatigue is banished.
A good night's sleep can help to regulate appetite, helping you while dieting. The process behind this is quite complicated. We have two main hormones that regulate appetite (there are several hormones that affect appetite, but only two main ones), these are leptin and ghrelin.
Leptin is the hormone that tells your body when you are full so the more leptin you have the easier it will be to feel full after a meal. The less leptin you have, the more food you'll need to eat before you feel full. Ghrelin is the opposite of leptin; it works by telling your body you are hungry.
A bad night's sleep can increase the levels of ghrelin in your body and reduce the levels of leptin. Leaving you hungrier than usual and making it harder to feel full. As you can imagine, a few bad nights in a row and you're likely to start gaining weight.
Improving your sleep quality can reverse this, ensuring that your leptin and ghrelin levels are properly regulated. Sleep can also help to reduce stress, improve mood, and help you focus and think clearer during the day.
Studies have shown that extended sleep can help athletes to perform better during training and in-game situations [1]. Great news if you play a sport, but also useful for anyone who goes to the gym regularly.
Sleep can also help improve male fertility as it can help men with low testosterone levels get back to normal. Increasing testosterone can help men in hundreds of other ways too.
Are You Getting Enough Sleep?
Adults on average need between seven to nine hours of effective sleep each night. Yes, some people can survive on less, but that's a small percentage — and often people genuinely don't realise how much they're struggling when they don't get enough. Studies show that getting five or six hours of sleep on a regular basis doesn't encourage your body to 'adapt'; instead, those people go about their everyday lives in an impaired state without even realising it.
It's important to note too that the definition of insomnia is wider than you think — it's not just about struggling to fall asleep. You're also classed as having sleep issues if you wake throughout the night or struggle to fall back asleep if you wake early. If you wake up feeling unrefreshed, you're also likely to be suffering from poor sleep as well.
The Dangers of Synthetic Sleeping Pills
OK, so you know you have a problem getting a decent night's sleep and you turn to synthetic sleeping pills — that's ok, isn't it? Well, actually, you might want to think again.
That's because studies demonstrate that taking synthetic sleeping pills doesn't give you genuine sleep — your brainwaves are different when taking a synthetic pill compared to when you're sleeping normally. You're effectively just sedated, which means you're not enjoying the benefits that genuine sleep can bring.
Traditional sleeping pills can also leave you groggy, and have been linked to addiction — one reason why your GP is unlikely to prescribe them. And, here's the kicker, once you stop taking them, you'll likely just revert back to the poor sleeper you already were.
All of these are great reasons to look for something different… a natural form of over-the-counter sleeping pill that doesn't cause any of the above.
Why Choose a Natural Sleep Supplement?
Choosing a decent natural sleep supplement can be beneficial for the following reasons:
They aren't addictive
They can address physical issues that may prevent you from getting enough sleep (cramps, restless legs etc…)
They shouldn't cause any side effects (though that may depend on the dosages involved, always good to check)
They work with your body to help you enjoy genuine brain-boosting and body-recovering sleep.
Now that we understand the many benefits that are associated with good sleep, here's your chance to look at some of our recommendations above in a bit more detail…
EXAMINING IN DEPTH: Best Over-the-Counter Sleeping Pills UK
Sleeping Pill #1. TOP-RATED — Sleep by Performance Lab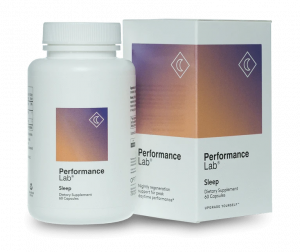 Our best over-the-counter sleeping pills UK is Sleep by Performance Lab. One of the things we love about Performance Lab products is their attention to detail; they always strive to use the best available ingredients, and always have proper dosages.
There are only three ingredients contained within Sleep, but each one is superior to the other products on this list. For example, Sleep contains 100mg of Magnesium+, the most bioavailable form of magnesium around. They have l-tryptophan just like a couple of other supplements on this list. But they use TryptoPure®, the best version of tryptophan.
Finally, they don't just have Montmorency cherries (like a couple of other supplements on this list) they use CherryPURE, a more concentrated version. This version is so potent that a 500mg dosage is the equivalent of 25g of Montmorency cherries.
All three ingredients have been picked for their potency, their effectiveness, and how well they interact with each other. The TryptoPure® and Magnesium+ are great examples of that. Magnesium is a co-factor in the conversion of l-tryptophan into the neurotransmitter serotonin, which helps to release melatonin (required for sleep) and relax you.
Both magnesium and CherryPURE also serve to help you recover from exercise, the cherries relieving sore muscles while the magnesium helps to support protein synthesis and testosterone production.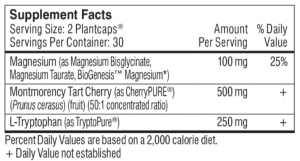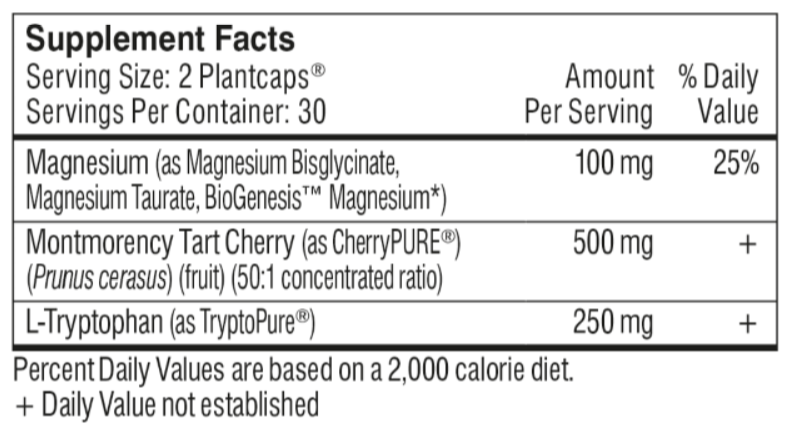 Taking Sleep by Performance Lab will leave you relaxed, refreshed, and less anxious. You'll also feel recovered from exercise. But maybe that's not enough for you (tough crowd). Luckily, you can combine Sleep with other Performance Lab supplements.
The Performance Lab range has cleverly been created to SAFELY combine with any other product in the range. This offers great flexibility and peace of mind that you're not taking *too much* of any one substance if you combine supplements.
For example, you can combine Sleep with Mind. Performance Lab Mind is a cognitive enhancer that avoids any stimulants, containing ingredients such as citicoline, l-tyrosine, and Sharp-PS®. Ingredients that have been shown to improve focus, boost mood, and aid memory. Imagine the benefits of combining a cognitive enhancer with a supplement that can improve sleep. So, you wake up refreshed, with no fatigue, and all the cognitive benefits that you would expect from Mind.

There are 30 servings in a pack of Sleep, and each pack costs £30, so this supplement works out at £1 per day. Some may see this as expensive, but if you've ever woken up after four hours of broken sleep, you'll understand how each serving of Sleep by Performance Lab is worth its weight in gold!
BUY: Direct from Performance Lab
READ: Our Full Review of Performance Lab Sleep
---
Sleeping Pill #2. The Restored Advance Sleep Aid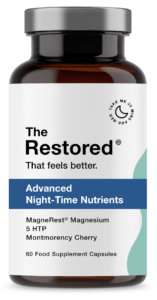 This Advanced Sleep Aid supplement by The Restored is worthy of inclusion in our best over-the-counter sleeping pills UK list. The ingredients list is a bit more complicated than Performance Lab Sleep, split into three sections, each one with a slightly different aim.
There is a sleep quality blend, which contains ingredients such as 5-HTP (derived from Griffonia Seed extract), tryptophan, and magnesium. Shown to increase serotonin or to help with sleep disorders such as restless leg (vitamin B complex). [2]
The next blend is designed to support your sleep cycles, including ingredients such as Montmorency cherry, grape skin, and watermelon extract. While the latter two aren't particularly special, we have already mentioned the benefits of Montmorency cherries.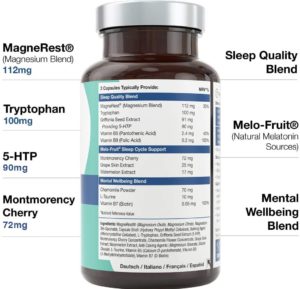 The final blend is designed to improve your mental well-being, something that has a huge impact on sleep quality and sleep duration. This is probably the weakest blend of the three, but we like the addition of taurine due to its potential anti-anxiety effects. [3]
Overall, this is a cool sleep supplement with a few decent benefits. One downside, however, is that it only contains 72mg of Montmorency cherry — compared to Performance Lab Sleep's 500mg — which is a bit of a shame, and the reason why it doesn't reach the top spot on our list.
That's what happens when you add numerous ingredients (11 here, compared to just three in Sleep) — something has to give. Still, the Restored Advanced Sleep Aid should go some way to improving your sleep quality and duration, as well as relaxing you and lowering anxiety before bed. The supplement is suitable for vegans and has a non-habit-forming formula (as do all the others on this list).
---
Sleeping Pill #3. 5-HTP by Natural Evolution
This supplement is a single-ingredient supplement. 5-HTP is derived from l-tryptophan, an amino acid that is integral to the production of serotonin. You may have heard of serotonin before, it is a molecule that is very important for memory, mood, and sleep. [4] A lack of serotonin has been linked to anxiety and depression, and insomnia that can often come with them. So, the end goal is to increase serotonin to improve your sleep quality.
There are several studies that show 5-HTP to be an important part of improving your sleep. One study shows that it can reduce sleep latency (how long it takes you to fall asleep). It is also used to treat anxiety and may help relieve stress. It can also be effective at treating the rare condition of sleep terrors.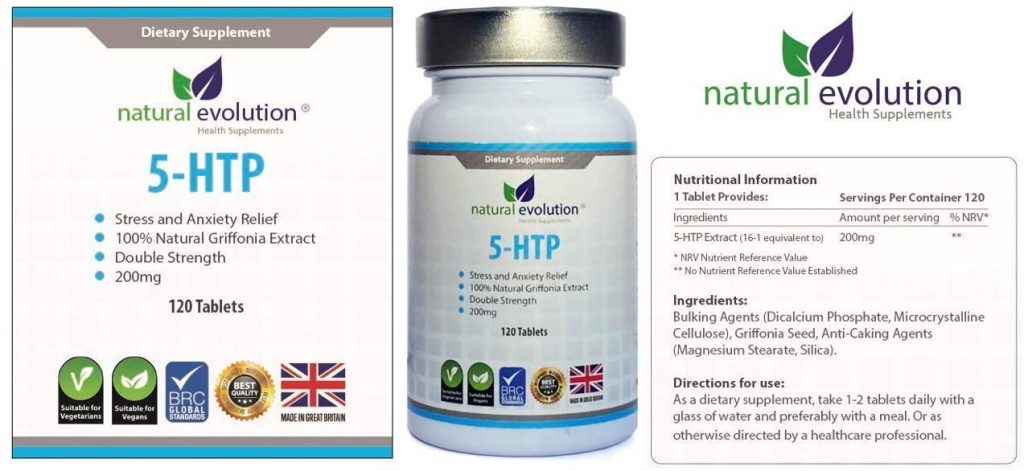 The 5-HTP in this supplement is derived from 100% natural Griffonia extract, and each capsule is double-strength (200mg). There are 120 servings per container, and the price is around £13. This supplement is suitable for vegetarians and vegans and is made in Great Britain.
Like the l-tryptophan supplement by VitaFair (mentioned below), this supplement is a single-ingredient supplement and can therefore be combined with other single-ingredient sleep supplements such as magnesium or l-theanine.
---
Sleeping Pill #4. Advanced Neuro Night Complex by Nu U Nutrition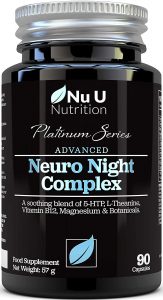 Unlike the previous supplement, Advanced Neuro Night Complex by Nu U Nutrition is a multi-ingredient product and deserves inclusion in the best over-the-counter sleeping pills UK mix. It combines several effective ingredients with some more traditional ingredients. For example, there is 5-HTP (50mg) which is produced from l-tryptophan (which we looked at earlier). This is a precursor to serotonin and will help with sleep.
We've also got 187.5mg of Magnesium which has been shown to improve sleep quality in people who suffer from bad sleep. [5] There is also l-theanine, an amino acid that has been shown to aid relaxation, reduce anxiety, and improve sleep quality in people who suffer from hyperactivity during sleep (i.e. people with ADHD). Theanine is a very popular supplement ingredient for its calming properties.
Another good ingredient is Montmorency cherry powder, which as we saw with our favourite product, Performance Lab Sleep, is a natural source of melatonin. There's only 20mg of  Montmorency cherry in Advanced Neuro Night Complex, however, which doesn't compare to the 500mg in Performance Lab Sleep.
There are a couple of other ingredients that aren't that exciting (coconut milk powder, lemon balm powder) and there is chamomile flower powder which may or may not help with sleep.
You get three months' supply per pack, and the cost is around £20. So, this is clearly more expensive per serving than the previous product but offers a lot more. They've covered a lot of bases.
---
Final Thoughts on the Best Over-the-Counter Sleeping Pills UK
The aim of this article was to help you discover the best over-the-counter sleeping pills UK in 2023, and we like to think we've done that. We've provided a variety of different products. Some are single-ingredient supplements, a couple contain multiple ingredients, and our favourite, Sleep by Performance Lab, contains just three ingredients.
References