This page may contain affiliate links and we may earn a small amount of money from any products bought. Our reviews, however, remain independent and impartial.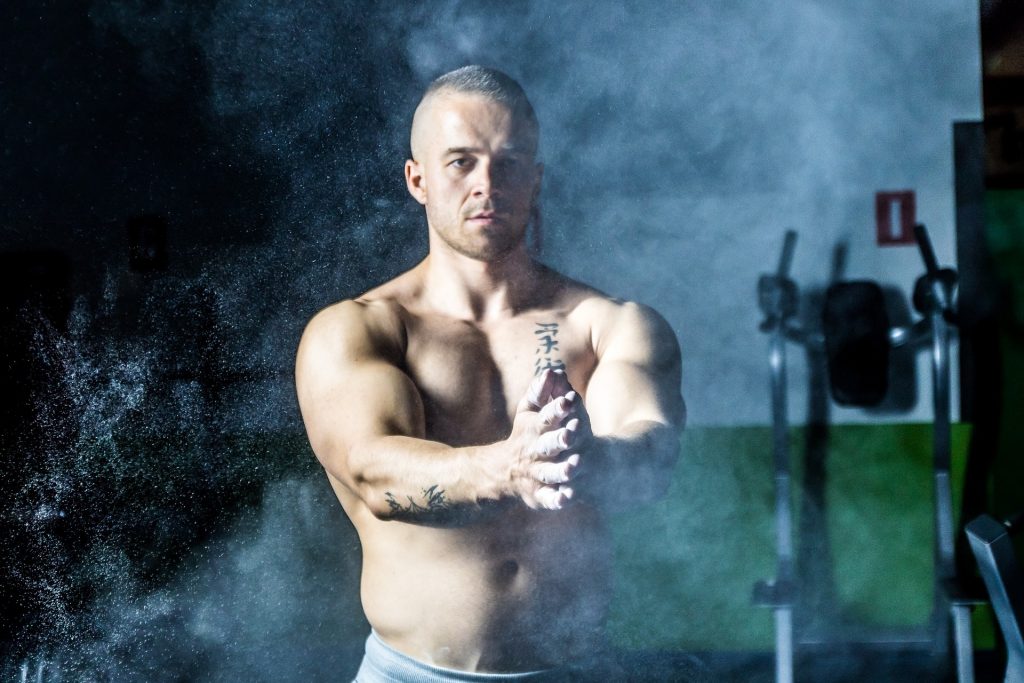 Why choose a testosterone booster? There are various reasons. Perhaps you want to bulk up, increase your muscle mass, or improve your libido. You may be seeking a boost to your athletic performance and improved recovery between workouts. Or you could be over 30 or 40 years old and be experiencing tell-tale signs that your testosterone level is falling and want to supplement.
Whatever the reason, choosing the right testosterone booster can do some or all of the things mentioned above with relatively few side effects.
Choosing the right product is the key, of course, and the best way to do that is to know what testosterone ingredients work and which don't…
---
» See the #1 Testosterone Booster This Year «
---
Top Ingredients That Work
D-Aspartic Acid (DAA)
DAA or D-Aspartic Acid is an amino acid proven to significantly boost the amount of testosterone in the body. This amino acid works as a messenger between the leydig cells in the testes and the brain, converting cholesterol to testosterone, and has been shown to increase testosterone levels by up to 42% in just 12 days.
The theory is that it does so by improving the messenger system between the brain and testes, super charging the signals that encourage testosterone synthesis. In the study mentioned above, the participants treated with DAA still had 22% more testosterone in their bodies than the placebo group three days after they stopped taking it.
DAA would therefore seem to be an effective testosterone booster. It does have its limits, however. A conflicting study published more recently by Nutrition Research investigated DAA but found no improvement in testosterone in its subjects – resistance-trained men. The study participants took 3g of DAA (the same as in the earlier study) for 28 days. Researchers theorise that the significant difference in results between the two studies may be down to the base testosterone level of the men in question before the study, and their exercise status.
Examine.com states that while DAA supplementation seems to boost testosterone in most men, its effects are temporary – a week to a week and a half – in healthy men. Infertile men, however, may experience a longer benefit. Studies have shown that DAA may also aid in fertility, with seminal motility boosted between 50-100% while supplementing with DAA. One limited study of infertile men noted that conceptions increased from none to 26% of subjects over a 90 day period.
In short, DAA might not work for anyone who doesn't have a testosterone deficiency or experience infertility in the first place, or who may already be in peak physical form.  Anyone who lacks testosterone, however, specifically older men whose levels have naturally declined, may enjoy promising results with this ingredient.
Our Advice: The standard dose of DAA is between 2,000 – 3,000mg; look for the DAA-CC form of the supplement as this is easier to absorb.
Zinc
Zinc is a crucial mineral for the body, helping to boost dopamine, aid muscle growth, protect prostate health, keep the brain sharp and improve testosterone levels. It is concentrated in the testes and triggers testosterone synthesis, acting as a building block for the male sex hormone. It also neutralises prolactin, considered a 'girly' hormone.
Studies show that supplementing with zinc for as little as six weeks can increase testosterone, while restricting it can decrease testosterone. Supplementation can reverse hypogonadism (shrunken testicles and man 'boobs'). Zinc is lost through sweat, so this may be an important supplement for athletes to take.
Note, however, that all evidence suggests zinc supplementation will only boost testosterone levels if you are already deficient in zinc.
Our Advice: Look for zinc citrate (34% by weight) as this is the easiest way to absorb it, and quite affordable. Up to 10mg is considered a low dose of zinc (best used as a daily preventative), while anyone deficient in zinc might want to take between 25-40mg. We would advise you not to take more than 40mg, as this is considered the Tolerance Upper Limit of Intake (TUL).
Zinc citrate's 34% by weight, for instance, means 30g of zinc citrate is equal to 10.2g of actual zinc. Look for details of the elemental weight (the proportion of zinc) in any other form of zinc that you take; this should be marked on the label.
Magnesium
Magnesium is another crucial mineral, important for helping to prevent cramps and muscle fatigue, and has also been shown to boost free and total testosterone levels in both sedentary and athletic men. (The latter group experienced the biggest boost if you were wondering).
It is believed that magnesium blocks the SHBG hormone (sex hormone binding globulin) from binding with and neutralising testosterone, leaving more to circulate in the bloodstream.
Magnesium deficiency is the second most common deficiency in the developed world.
Our Advice: Any form of magnesium can be used for supplementation, but we would advise you to opt for magnesium citrate, a premium form that is easiest to absorb. A standard dose is between 200-400mg. Note that excessive dosages can cause gastrointestinal upsets.
Vitamin B6
Vitamin B6 is widely recognised as a significant influence on testosterone – when vitamin B6 levels are low, testosterone seems to be too. One study found that rats deprived of the vitamin experienced a slowdown of testosterone synthesis.
Unfortunately, no one really knows how it works, just that it seems to.
Our Advice: Look for the more powerful active form of vitamin B6, P-5-P.
ZMA
ZMA is a combination of zinc, magnesium and vitamin B6, usually as zinc monomethionine aspartate and magnesium aspartate with vitamin B6. It is often used as a sleep and recovery aid, encouraging deeper REM sleep and allowing the muscles to repair between training sessions.
Athletes in particular are often deficient in zinc and magnesium, as both can be lost after vigorous exercise. A deficiency in both can mean poor immune function, an anabolic hormone weakness, more cortisol and subsequent falls in strength and performance. Zinc, as we have already heard, is particularly good for replacing testosterone if you are lacking.
A controlled study of 27 Division II footballers gave either ZMA or a placebo for seven weeks. At the end, those players taking ZMA enjoyed a 30% increase in testosterone and an 11.6% boost in strength, with the placebo group only at 10% and 4.6% respectively.
Note, however, that like zinc, ZMA may only work for you if you are deficient in these minerals. If you're not, you may not see much of an improvement.
Our Advice: Ensure that any ZMA you buy is in the form of zinc and magnesium aspartate, and not, as is often found in multi-vitamins, sulfate or chelate. Look for the established ratio of 11mg Vitamin B6, with 30mg zinc monomethionine aspartate and 450mg magnesium aspartate. Do not take with calcium as it hinders absorption. For the same reason, do not buy any ZMA product that includes calcium as it's a sure sign that the company doesn't adequately know the science.
Vitamin D
Most of us don't get enough vitamin D from our foods or from the sun, but it is vitally important in helping the body to product certain hormones, testosterone being one. Vitamin D can produce an across the board boost in testosterone if you can only get enough. It is concentrated in the testes and helps to release leutenizing hormones, which in turn influences the release of testosterone, as well as growth hormone. If you're low in vitamin D, you may well be low in testosterone too.
A year-long study found that taking vitamin D boosted free, bioactive and total testosterone.
Our Advice: Always take your vitamin D supplements as D3 (cholecalciferol). This is the natural form of vitamin D that we make in the body from sunlight and, as such, is much easier to absorb than vitamin D2.
Mucuna pruriens (velvet bean)
The bean mucuna pruriens has been shown to boost testosterone by 39% in men with a low sperm count (and by 17% in men with low sperm activity). Mucuna pruriens contains L-DOPA (levodopa) that boosts both the luteinizing hormone and the follicle-stimulating hormone, both of which stimulate testosterone production.
The majority of mucuna research so far has focused on a potential treatment for Parkinson's Disease and fertility issues. The testosterone findings come on the back of the latter.
Our Advice: Seek forms of Mucuna that are standardised to 10% levodopa or more. Doses of 5g of dried powder have been shown to be efficient for Parkinson's Disease and fertility.
---
» See the #1 Testosterone Booster This Year «
---
Boron
Boron has the potential to be a major testosterone booster. It helps to optimise vitamin D and magnesium, while simultaneously fighting sex hormone binding globulin (SHBG) which would neutralise testosterone, and estradiol. A research study found that boron supplementation with 10mg significantly raised testosterone levels in the blood within just one week.
Our Advice: The amino acid chelate form of boron is better than other options as it is more bioavailable, and may impact testosterone at smaller dosages.
Ingredients That May Work
Ginseng
Many men swear by ginseng for its virility, sex drive and performance boosting effects, which may be linked to testosterone. While Examine.com says any testosterone boost is likely to be minor and limited to infertile men only, one human study found that Panax ginseng increased free testosterone and DHT.
If it does anything, it may give testosterone a small boost, but should be more noticeable when it comes to the bedroom and sexual performance.
Tribulus terrestris
Tribulus terrestris may be a valuable testosterone booster or it might just be one of the most overrated supplements around. Fans of tribulus terrestris say that it may be able to boost luteinizing hormone, stimulating the testes to produce more testosterone. Some studies have shown that it can boost testosterone in men with a deficiency, while others have failed to show any such correlation.
It's probably fair to say that tribulus is more reliable as an aphrodisiac than a bone fide testosterone booster, but some people may find this just as important in an all-round product.
Fenugreek
Contrary to the name, there's nothing Greek about this African tropic plant, known for its ability to boost sex drive and testosterone. There are different theories as to how fenugreek works – from elevating libido and nitric oxide in the body, to influencing bioavailable testosterone via its high saponin content or its ability to block killer testosterone hormones.
There have been studies demonstrating its testosterone benefits, but these were carried out by fenugreek manufacturers… and call us cynical, but we'd prefer independent verification.
One big cross against it is that regardless of whether it boosts testosterone, fenugreek blocks the creation of DHT, another male sex hormone that's even stronger than testosterone. So it may give on one hand, but take away on the other. Use it as a potential sex enhancer, and you might be happy. Any testosterone boost would then be a bonus.
Ingredients That Don't Work
Maca
Maca is a South American root vegetable and a popular aphrodisiac with strong evidence as a libido enhancer.
It doesn't do much for testosterone, however, with the study referenced above establishing that Maca did nothing to boost serum testosterone levels.
Horny Goat Weed
A great name for an aphrodisiac herb and that's the best way of using it. Used by some cultures to tackle erectile dysfunction and boost libido, Western medicine has failed to prove that horny goat weed has any testosterone boosting effect.
True, early animal trials suggested it could encourage modest testosterone increases by mimicking the hormone, but there are no human trials backing it up. A reliable libido booster but that's probably about it.
DHEA
Dehydroepiandrosterone (DHEA) is used to synthesise testosterone and seems to neutralise SHBG, the hormone that 'kills' testosterone. Human research so far suggests DHEA might raise testosterone-levels slightly, but ironically these results were mostly seen in the elderly and women. Our advice – don't rely on it for a testosterone boost.
Oyster Extract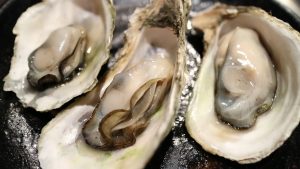 A tried, tested and favourite aphrodisiac, but is oyster extract a genuine testosterone booster? Oysters are high in zinc which is a recognised testosterone boosting ingredient, so in a way maybe. That's about all they contribute though, and you'd be much better off buying a more effective zinc supplement instead. Plus, you'd be saving your wallet as well.