This page may contain affiliate links and we may earn a small amount of money from any products bought. Our reviews, however, remain independent and impartial.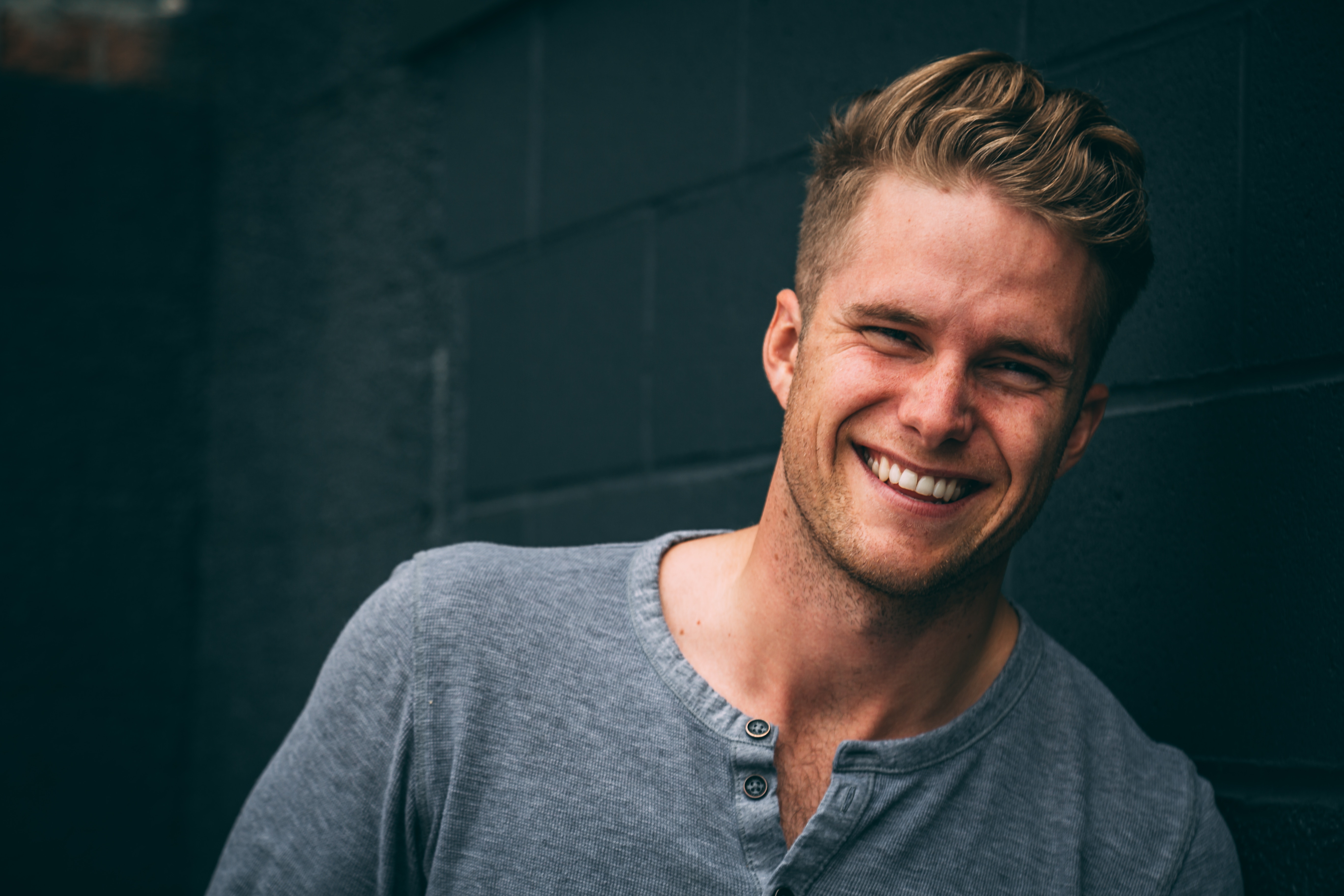 What should you look for to find the best multivitamin in the UK? We identify the best multivitamins to buy in the UK for men and women in 2021.
About half of UK adults take some form of vitamin supplement, with multivitamin tablets being the most popular. While women have traditionally led the interest in such dietary supplements, men are increasingly turning to them as well. Which is partly why the global multivitamin and supplement market is expected to keep growing by 4.6% from 2018-2022.
Taking a daily multivitamin can provide all the essential vitamins and minerals our body needs on a day-to-day basis, with formulations that can vary in quality from brand to brand and product to product. Brands have also widened their product ranges to appeal to certain profiles and health-related desires.
So, how can you identify the best multivitamins UK? 
We've compared and reviewed dozens of supplements and believe that Performance Lab NutriGenesis Multi for men or women is the best multivitamin currently available on the market. It contains all your recommended daily amount of Vitamin D3, plus 100% of at least 15 other vitamins and minerals.
Visit Performance Lab's Website here
Or read on to learn why we chose this multivitamin as our #1 recommendation.
What To Look For In a Multivitamin
In an ideal world, we would get all the nutrients we need from our food, but that's not always possible. Modern farming methods have rendered the food we eat less healthy; we don't always have the time to cook nutrient-dense meals each day and certain sectors of the population are at risk of missing vital vitamins and minerals because of their diet. Our absorption of certain nutrients also falls as we age.
So it's no surprise that millions of people in the UK are turning to multivitamins – a way to make sure we're plugging any nutritional gaps. But what should you look for in a multivitamin and how can you recognise genuine quality?
Wide-Ranging Nutrients and Dosages
The first thing to look for is a multivitamin that has a wide range of active ingredients, ie, vitamins and minerals. This should help to ensure you're not deficient in any nutrient, and will also hopefully supplement others that you may benefit from.
The total number of vitamins and minerals isn't the final answer, however; you also need to check dosage. Look at the recommended DV – Daily Value – or NRV – Nutritional Reference Values – of each nutrient. This % tells you how much of an ingredient is included compared to the recommended amount that you should be taking daily in order to avoid disease. You'll notice that some DVs or NRVs are more than 100%; this is common with certain vitamins. This is generally safe as any excess is excreted in urine.
Ideally you want to choose a multivitamin that offers 100% in as many nutrients as possible. You'll also want to ensure your multivitamin includes nutrients to tackle common deficiencies such as vitamin D3, magnesium and potassium.
Gender Specific
We'd also recommend that you opt for a multivitamin specific to your gender. By choosing a multivitamin for men or a multivitamin for women, they should hopefully be tailored to your specific physiological needs. We'll talk more about this in a moment, but you should know that men and women have different nutritional requirements: men need more zinc, for instance, while women require more iron and folate (folic acid). It's worth making sure whatever multivitamin you choose takes that into account.
Quality
Finally, we recommend searching for a high-quality multivitamin with a clean label and a superior manufacturer. We believe there is one product that fits the bill perfectly….
Our Choice: Best Multivitamin in UK
We've reviewed the multivitamin market in the UK to bring you our recommendation for the best multivitamin. It is…
Performance Lab NutriGenesis Multi
 * With different formulas for men and women.
Please note — this product was formerly called Performance Lab Whole-Food Multi.
Here are three titles we believe Performance Lab NutriGenesis Multi deserves:
Best Multivitamin for Men
Best Multivitamin for Women
Best Vegan Multivitamin
Allow us to explain why…
Performance Lab NutriGenesis® Multi is our top pick — a natural multivitamin with specialised formulas for men and women.  We hold our hands up and admit that we like it A LOT.
NutriGenesis Multi includes 27 vitamins, minerals or trace elements crucial for good health, with more than 15 of them provided at 100% or more of Daily Value (DV). That's an impressive example of effective dosages and ingredient choice.
It includes vitamins and minerals to protect the heart, strengthen the immune system, protect bones and joints and encourage metabolic performance as well as healthy ageing.  Performance Lab NutriGenesis Multi also supports hormone balance, energy metabolism, digestive health, skin, hair and nails and more. You can see an exact breakdown of the ingredients shortly.
Best Vegan Multivitamin
What we really love about NutriGenesis Multi — over and above its ingredient choice and dosage — is the quality of its manufacturing as well as its super clean formula. The ultramodern NutriGenesis technique adds natural cofactors, enzymes, micronutrients and prebiotics identical to those found in nature, as opposed to the synthetic variations you often find in other multivitamins. Meaning the body can absorb them much more easily.
At the same time, Performance Lab NutriGenesis Multi for Men and Women boasts one of the cleanest formulas on the market. It is free of GMO, caffeine, soy, gluten, allergens and synthetic additives, is  100% vegan-friendly, banned substance tested and is GMP certified, meaning it is made in FDA approved labs. You can't go wrong!
BUY: Performance Lab NutriGenesis Multi for Men
BUY: Performance Lab NutriGenesis Multi for Women
Do Men and Women Really Need a Separate Multivitamin?
In a word, yes. Men and women have different physiologies and dietary needs, so it makes sense to choose a multivitamin specially designed for that. Choosing a one-size-fits-all multivitamin risks underdosing one gender while overdosing the other!
Let's take a quick look at the most important vitamins and minerals for men and women separately and then we'll look at how Performance Lab NutriGenesis® Multi delivers…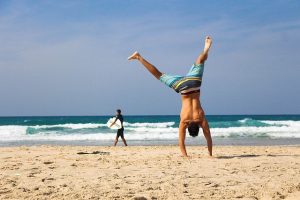 Important Nutrients for Men
Men, of course, benefit from consuming a wide range of vitamins and minerals but particularly important vitamins for men include vitamins A, C, D, E and the B-vitamins. Vitamin K is also useful for men. Important minerals include zinc, calcium, magnesium, potassium and selenium.
We already know that men are deficient in most key nutrients. The USDA warns of serious deficiencies in zinc and magnesium; to make up the shortfall, you'd need to eat 350% more leafy greens and 150% more fruit daily. Zinc is important for men's fertility while magnesium is involved in more than 300 active processes in the body.
One-fifth of men are also thought to be low or borderline low in vitamin D [1]: the NHS recommends supplementing with at least 10mcg of vitamin D throughout the autumn and winter months. Vitamin D is needed to help the body absorb calcium to prevent weak muscles and bones, especially important as men age. Osteoporosis doesn't just affect women: about 20-25% of hip fractures occur in men. [2]
The point of a quality multivitamin is to combat deficiency in any essential nutrient and to provide additional doses of anything that could benefit you further.
Important Nutrients for Women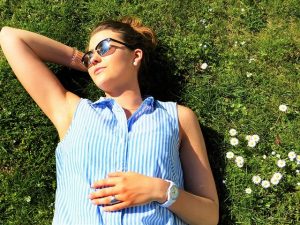 Key vitamins and minerals for women – over and above the useful nutrients for everyone – are calcium, vitamin D, iron, folate, magnesium and B12.
Calcium and vitamin D work together to build and maintain strong bones, while iron is especially important for menstruating women to avoid anaemia.
B-vitamins (folate and B12 in particular) support the metabolism and keep the brain and nervous system healthy. Older women typically experience a reduced ability to absorb B12, so supplementation is useful.
Folate, of course is very important for pregnant women or women trying to get pregnant to prevent conditions such as Spina Bifida.
Magnesium and iodine are also important for female-health needs. The former is used in hundreds of processes in the body, helping to regulate blood pressure and blood sugar levels, potentially reducing the risk of diabetes and heart disease. In women over 40, it is also particularly useful for its role in preventing bone loss that could lead to osteoporosis.
So there we have it: now it's time to see how Performance Lab NutriGenesis® Multi delivers. Let's have a look at the ingredients…
NutriGenesis Multi Ingredients
Vitamin A, 600mcg RAE as Retinol and Beta-Carotene (67% DV)
Vitamin A is an antioxidant and essential vitamin, important for maintaining good vision. It also supports the immune system and plays a role in tissue repair, bone strength and healthy skin. Performance Lab NutriGenesis® Multi provides 67% of your recommended Daily Value (DV).
A potent antioxidant, vitamin C is essential for good nutrition and helps to protect cardiovascular function as well as the muscles and joints. As a strong antioxidant, it also tackles free radicals that typically attack healthy cells; as a result, vitamin C may help slow the signs of ageing. NutriGenesis® Multi provides two-thirds of your daily vitamin C needs; the rest can be gained from eating fruits and vegetables.
Vitamin D, 25mcg (125% DV)
As mentioned earlier, vitamin D is a common deficiency, especially in the UK. The NHS recommends everyone over the age of one to supplement with at least 10mcg of vitamin D; in the U.S., you're recommended to supplement with 15mcg. Here we have 25mcg. This is still a safe and very useful dose, but you should not exceed 50mcg from supplementation.
Vitamin D helps to maintain testosterone levels in men and is important for both men and women, especially as we age, for its ability to help the body absorb calcium and prevent weak bones and muscles.
Vitamin E, 20mg (133% DV)
An antioxidant, vitamin E helps with cardiovascular health as well as skin, hair, nails and tissue repair.
Vitamin K1 + K2, 100mcg (83%)
Most people haven't heard of vitamin K – and many inferior multivitamins don't include it – but vitamins K1 and K2 are important for health, and deficiency could even be the missing link between diet and some chronic diseases. K1 is important for blood clotting while K2 promotes bones and heart health. [3]
Vitamin B1 (8mg for men, 4mg for women)
Vitamin B1, thiamine, helps with glucose production, enabling the body to use carbohydrates as energy, and plays a strong role in heart, nerve and muscle function. You need a continuous supply of B1 as it is not stored in the body.
Performance Lab NutriGenesis® Multi provides 667% of the DV for men, and 333% of the DV for women. High quantities of B1 are perfectly safe as the body eliminates what it doesn't need in urine. Note that your ability to absorb vitamin B1 from your diet decreases with age.
Vitamin B2, 4mg (308% DV)
Vitamin B2 is an antioxidant that plays a role in cell growth, energy metabolism and red blood cell formation.
Niacin, Vitamin B3, 20mg (125% DV)
Niacin or B3 helps the nervous system as well as improving blood cholesterol and fat and protein metabolism.
Pantothenic acid, Vitamin B5, 20mg (400% DV)
Pantothenic acid plays a role in hormone production, energy metabolism and is critical in enzyme production.
Vitamin B6, 4mg (235% DV)
Vitamin B6 offers small benefits across a wide range of areas, from blood cell formation to oxygen transportation and from cognitive function and brain chemical synthesis to blood sugar levels.
Biotin, Vitamin B7, 300mcg, (1000% DV)
You've no doubt heard of biotin; it's famous for playing an important role in the health of your hair, skin and nails. It also helps to convert certain nutrients into energy and helps to break down fat in the body. Biotin is not stored in the body, so a continuous supply is important. Biotin is considered very safe even in very high doses as the body eliminates any it doesn't need in urine.
Folate, 668mcg DFE for men, 1336mcg DFE for women.
* DFE is Dietary Folate Equivalent, how much of the folate your body absorbs.
Folate is an incredibly important vitamin for both men and women. It may help to protect against heart disease because it prevents the build-up of homocysteine – heart and circulatory diseases account for 27% of all deaths in the UK, that's one death every three minutes.
Folate is also vitally important for pregnant women and women hoping to become pregnant as it helps to prevent defects such as spina bifida in the foetus, explaining the higher amounts of folate in Performance Lab NutriGenesis® Multi for Women.
Vitamin B12, 50mcg (2083% DV)
Also referred to as cobalamin, B12 aids heart health, energy metabolism and cognitive function. Dementia and depression have been linked to low levels of serum B12. Older adults and vegetarians are more likely to have a B12 deficiency which can cause memory loss. There is no recommended maximum amount for vitamin B12, and higher doses have not been shown to be harmful.
Calcium, 18mg for men, 21mg for women.
Calcium is an important dietary mineral that protects bones, joints, muscles and the nervous system. A deficiency can cause osteoporosis in both men and women, but calcium is generally easy to obtain from milk and dairy products.
Iron, 2mg for men, 8mg for women.
Iron is essential for blood cell formation and the transport of oxygen around the body. Women need more iron than men due to menstruation, explaining why levels are much higher in Performance Lab NutriGenesis® Multi for Women than the male version. Men need a multivitamin low in iron because high levels of iron can become toxic over time.
The primary function of iodine is regulating hormones, thyroid hormones in particular. These hormones are responsible for controlling your metabolism, among other things. Iodine may also influence immune health. A lack of iodine can interfere with your thyroid hormones which in turn can have a tremendous impact on your weight.
Magnesium (17mg for men, 21mg for women)
Magnesium is important for both men and women and plays a role in more than 300 processes within the body. It can help regulate testosterone and energy in men, can help relax muscles and regulate blood sugar.
It also plays a few extra roles in women's health, no doubt why levels are higher in NutriGenesis® Multi for Women than for Men. Magnesium is important during pregnancy to build and repair tissues; it may also help to prevent leg cramps and improve PMS symptoms. A magnesium deficiency may also play a role in postmenopausal osteoporosis.
Zinc, 15mg for men, 10mg for women
Zinc is an important trace mineral, involved in promoting good health down to the cellular level including DNA synthesis, cell growth and division, as well as immune health.
In men, studies have also linked it to testosterone regulation, explaining why Performance Lab NutriGenesis® Multi for Men contains 5mg more than the women's version, delivering 136% of a man's DV.
Selenium, 125mcg (227% of DV)
An essential nutrient, selenium is a powerful antioxidant.
Copper, 1.5mg (167% of DV)
Copper is useful for both men and women, helping in numerous systems in the body, from the cardiovascular to the nervous system, as well as red blood cell formation.
Manganese, 2mg (87% of DV)
Another essential mineral and antioxidant, manganese is an enzyme cofactor, meaning it helps the body to use numerous other nutrients, such as vitamins C, E, choline and thiamine. It also ensures proper liver function.
Chromium, 120mcg, (343% of DV)
Chromium brings a lot to the nutrition table: it helps regulate glucose and insulin action, which in turn influences blood sugar and weight management. It also plays a role in the breakdown of carbs and fats, stimulates fatty acid synthesis, ditto cholesterol synthesis, and is important for brain function and other bodily processes.
Molybdenum, 75mcg (167% of DV)
It's rare to find this trace mineral in your everyday multivitamin but it's actually essential to your health. It acts as a co-factor for four important enzymes and without it, toxins and sulfites would build up in the body. Any excess is eliminated in urine.
Potassium,  33mg for men,16mg for women
Potassium acts as an electrolyte, helping the body to regulate fluid, regulate muscle contractions, send nerve signals and maintain a healthy heartbeat. It may also help to reduce blood pressure and protect against strokes, as well as protect bone density. Studies suggest that few people consume enough potassium in the diet, true more so for men than women. [4]
Inositol, 25mg, DV not established
Inositol is a carbohydrate molecule that plays a role in many bodily processes. It may help to boost mood and treat anxiety and depression by affecting neurotransmitters in the brain including serotonin. It is also involved in the nervous system, cell signaling and cognition. Again this is another important molecule that inferior multivitamins often miss.
Boron, 1mg, DV not established
Boron is a mineral thought to boost natural testosterone; it has also been shown to protect joints and connective tissue.
Vanadium, 10mcg, DV not established
A more unusual but helpful inclusion in a multivitamin, vanadium is a trace metal that helps to regulate blood sugar and may help to treat diabetes (granted at higher doses). This is a safe dose.
Final Word: What Multivitamin Should I Choose?
Why is Performance Lab NutriGenesis Multi Better than its Competitors?
Where to start? Performance Lab NutriGenesis Multi has special formulas for both men and women with generous dosages, making it a quality natural multivitamin supplement for overall health. It's vegan-friendly and is made with superior ultramodern manufacturing techniques with an emphasis on a clean, safe and ethical product. The NutriGenesis technique creates highly bioavailable nutrients, meaning the vitamins and minerals provided in this product are easily absorbed by the body. Plus it provides all of your daily needs for at least 15 or 16 vitamins and minerals (depending on which product you buy) and delivers generous doses of more than another 10. We believe there is no better multivitamin available to buy in the UK today.
BUY: Performance Lab NutriGenesis Multi for Men
BUY: Performance Lab NutriGenesis Multi for Women
STACK PERFORMANCE LAB NUTRIGENESIS MULTI WITH
Performance Lab Omega-3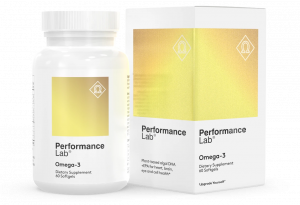 Here's the beauty of the Performance Lab range. All of its formulas have been engineered to stack (mix and match) safely and effectively with any other product from the Performance Lab range. That means that you can take care of the basics with NutriGenesis Multi and then build on whatever aspect of additional health you need via a second supplement.
Performance Lab offers specialised supplements for Vision, Mind, Sleep, Energy and more, alongside Sports supplements such as Pre and Post-workouts, BCAA, Protein and Carb. Or you can opt for a powerhouse nutrient that supports overall health and vitality, such as Performance Lab Omega-3.
We'd go as far as to say that if you only choose one supplement to stack with NutriGenesis Multi, you should consider Omega-3. Here's why:
Omega-3 Supports…
Heart health
Blood flow and blood pressure
The immune system
Joints — helping to lubricate and fight inflammation
Sleep
Fat loss efforts
Energy
Mood
Cells
It's one of the most beneficial nutrients you can take for overall health and vitality.
Why You Should Choose Performance Lab Omega-3
Having seen the excellence of NutriGenesis Multi, you won't be surprised to learn that Performance Lab Omega-3 is also top-notch. Rather than source its Omega-3 from fish oil, as many other manufacturers do, it goes right to the original source — the algae that the fish eat.
What does that mean for you? It means Performance Lab Omega-3 is 100% vegan-friendly, eco-friendly, doesn't impact fish stocks and — crucially — it doesn't taste or smell of fish! A big bonus, I'm sure you'll agree. It also ensures that you're not ingesting any toxins from fish sourced from polluted waters as may be the case with inferior Omega-3 products.
Performance Lab Omega-3 is also an incredibly clean formula — it's GMO-free, free from synthetic additives, soy, gluten, and other allergens, is produced according to Good Manufacturing Practices, and is non-irradiated. In our opinion, you really can't buy a better Omega-3 supplement than Performance Lab Omega-3. (Don't forget, you can also take advantage of free shipping on all orders over 70 pounds!)
STACK PERFORMANCE LAB NUTRIGENESIS MULTI WITH:
PL-Immune
Self-described as 'today's most dynamic immune performance supplement'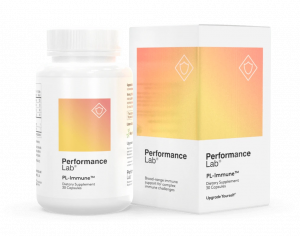 A new supplement that hit the market in May 2021, PL-Immune is a broad-range support supplement for the immune system. PL-Immune is the ONE supplement you need to tackle a wide range of immunity challenges, such as toxins, stress, overtraining, and nutritional deficiencies.
It contains vitamins D and C, minerals zinc and selenium, as well as Setria Glutathione, and LC-PLasma, a highly effective probiotic that ramps up the performance of the immune system significantly.
Together, the ingredients trigger FIVE different immune cells to jump into action, helping to keep your system strong. PL-Immune also replenishes your antioxidant levels, provides front-line and longer-term support for the immune system, boosts wellbeing to boost performance and tackle health issues caused by overtraining.
It really is one of the most effective and modern immune-boosting supplements on the market today.
Buy PL-Immune direct from the manufacturer for better deals
References
1. https://www.ncbi.nlm.nih.gov/pmc/articles/PMC5494092/
2. https://www.ncbi.nlm.nih.gov/pubmed/22854410
3. https://www.forthwithlife.co.uk/blog/vitamin-deficiency-statistics-uk/
4. https://www.iofbonehealth.org/references-facts-and-statistics#ref_13