This page may contain affiliate links and we may earn a small amount of money from any products bought. Our reviews, however, remain independent and impartial.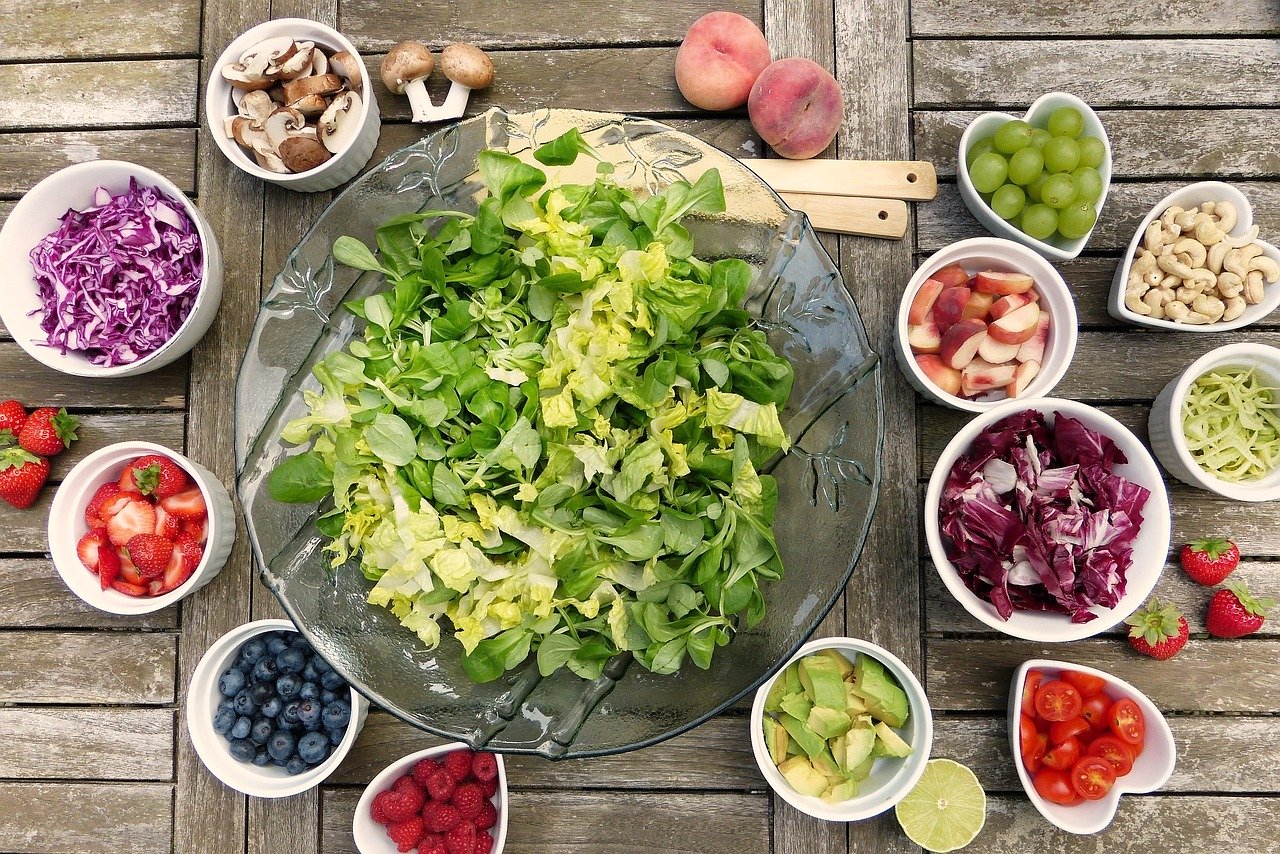 We don't tend to think much about our immune system until we need it the most — when illness becomes more prominent and outbreaks gain our attention. Then we realise we can't take it for granted. A strong immune system can mean the difference between minor symptoms or more serious ones. It's why the elderly are more susceptible to flu, viruses and the cold, because their immune system often isn't as strong as it was.
Immunity is a topic that should always be considered in relation to things like diet, exercise, and lifestyle. These are factors you can – and should – always be looking out for. However, we're going to outline some of the best immunity-boosting foods and supplements that you can start adding to your diet to ensure you're supporting your body to the max.
If you're looking to boost your immunity and beat back the bacteria and viruses we all come into contact with, stick with us…
A Quick Immune-Boosting Checklist
There are a lot of things you could be doing for your immune system, but if you're just wanting the basics, we've put together a checklist of things that you should be doing to keep yourself healthy:
Sleep more: get your 8 hours
Eat your fruit and veg – they're packed with nutrients
Drink green tea and keep your hydration levels up
Keep stress as low as possible, as it suppresses your body's natural immunity
Eat powerful herbs/spices like garlic, ginger, turmeric, and others we've listed
Focus on nuts, seeds, wholegrains, leafy greens, and a variety of other plant foods
Take a powerful multivitamin with minerals to support overall immune function
Laugh whenever you can! Laughter releases dopamine, which can help decrease stress.
Note: This article is intended for advice only. If you have any symptoms of illness or are concerned for your health, please contact a medical professional.
Immunity and its Uses
Immunity refers to a wide variety of processes occurring across what we call the immune system. It's everything from the white blood cells in your veins to how your skin itself will fight infections. This piece from Medical News Today explains how the immune system works.
The basic principles of immunity-boosting are simple: get nutrient-dense foods into your diet, drink plenty of water, and ensure that you're being safe with immunity-suppressing habits like alcohol. There are also some great foods and supplements that support immunity or fight common illnesses like cold and flu. These are the things we're going to discuss today – as well as finishing with some lifestyle tips for better immunity.
Foods for A Stronger Immune System
Many of these foods are simple to find – from garlic to ginger to green tea. However, some are more specialist so if you're struggling to find something (like Echinacea), consider looking at your local health foods/whole foods shop or online (just be sure to use a reputable supplier). Equally, regional markets may have stock of common spices, herbs, and foodstuffs from their original cultures (e.g. Indian or East Asian supermarkets).
1. Bone Broths: Old Wisdom for Health and Wellbeing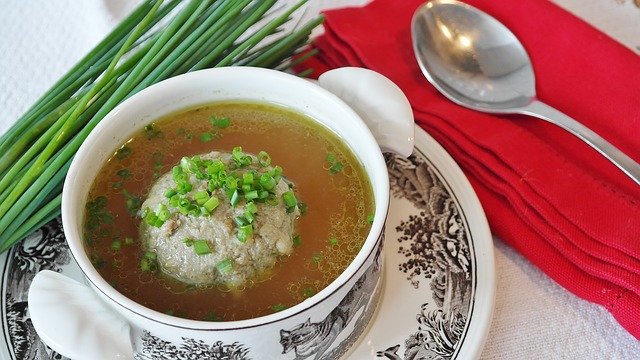 These are some of the best overall health foods – chicken bone broth is one of the best immunity-boosting foods out there. It's rich in probiotics, as well as packed with important vitamins to support the immune system.
The overall health benefits range from immunity to digestion, so it's worth making the most of your chickens. You can find guides for making your own chicken broth online, and it's a great way to be efficient when buying whole poultry.
2. Citrus Fruits: Beyond Vitamin C!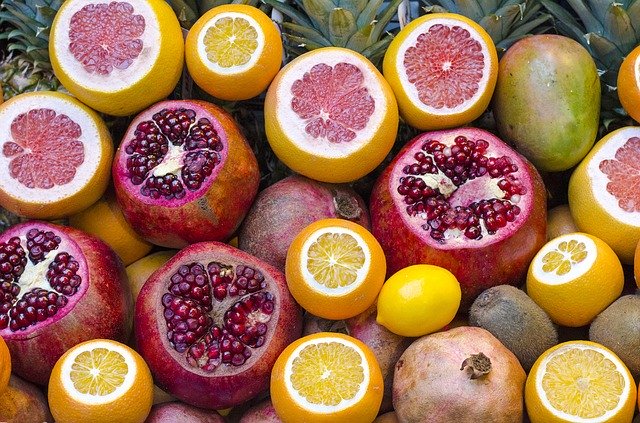 Citrus fruits are pretty good for providing extensive vitamin profiles, which tend to support immunity. Vitamin C is one of the most popular vitamins for this, as it does have some important roles in the immune system.
Vitamin C is widely thought to be one of the best anti-illness compounds on the market and some people believe it actively improves resistance to a variety of cold and flu symptoms.
While this isn't proven, it is true that vitamin C fits into an overall immunity profile that prevents deficiency and immune decline. This is also true of many other vitamins and minerals – non-deficiency is one of the best ways of supporting immune function.
3. Peppers (Capsaicin): Warmth Beats Cold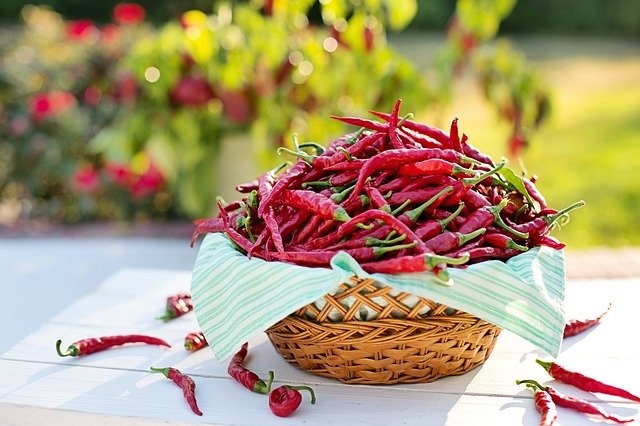 This is a compound that is associated with a wide variety of benefits from fat loss to antioxidant activity to fighting off cold/flu infections.
It's a well-regarded compound in some top-quality fat-burners for its dual contribution to health and weight loss. The effects on immunity are great, specifically combatting the standard strains of cold and flu that tend to surge throughout the year.
Compounds rich in capsaicin and other nutrients – like chilli peppers and capsicum – are great additions to your diet. They're already delicious and versatile for cooking, so this is an easy win!
4. Nuts and Seeds – Good Fats, Better Nutrients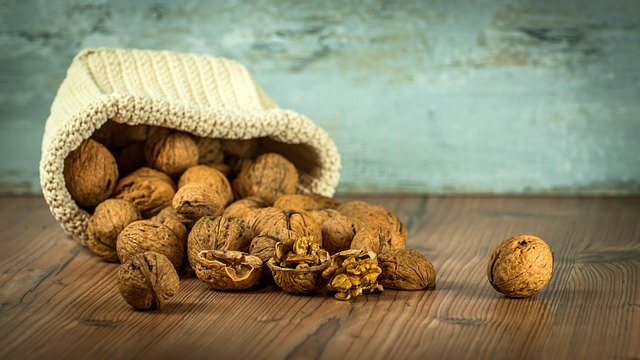 These are some of the best foods for your diet at any time – and even more so during this time. There are three key reasons nuts and seeds are so useful:
Vitamin E: this is one of the most important vitamins for health and immunity
Zinc: a crucial, commonly-deficient nutrient that is associated with immunity and hormonal wellbeing
Magnesium: another common deficiency, and another widely-useful mineral for health
Great examples include almonds, walnuts, and sunflower seeds. These provide great doses of these three key nutrients, as well as naturally probiotic fibre and high-quality fats.
5. Eat your Greens: Natural Defences from Illness!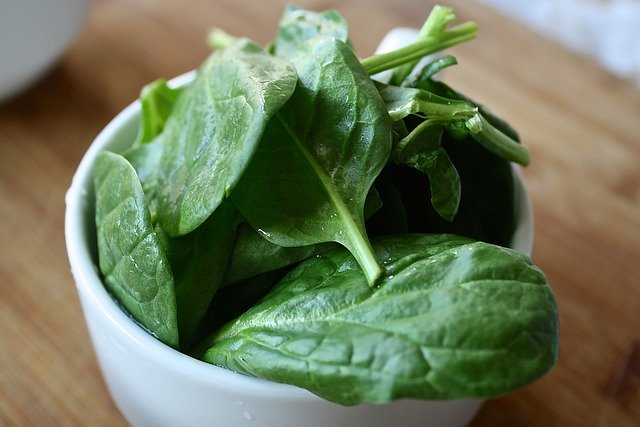 There are a ton of quality greens out there but foods like Rocket and Spinach are great greens that support immunity. These are some of the best immune-boosting foods out there and you can toss them in a quick salad for an easy, healthy, immune-supporting side.
There are a few other greens you will need to supplement specifically, so we're going to talk about those in the next section.
6. Echinacea: King of Immunity Herbs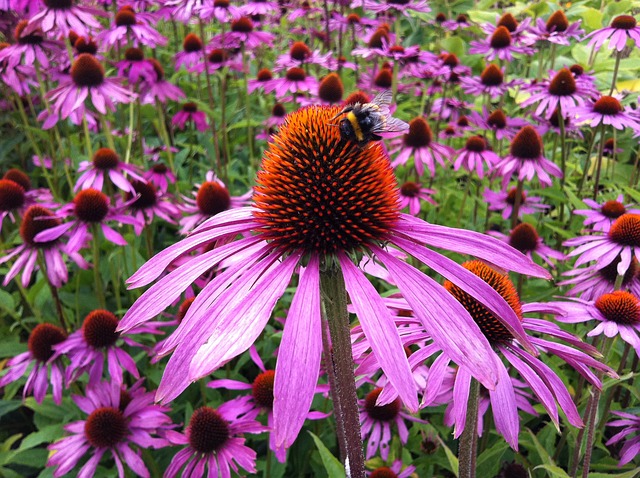 This is a form of herbal supplement, but it's also available as a form of tea, which we strongly recommend. Brewed Echinacea is a great way of improving immune function and can be combined with standard green tea for a combination of awesome benefits.
This is one of the most effective and well-studied ingredients that actually improves immune function and the body's response to infections. It combats the risk of infection, as well as reducing both the length and severity of common illnesses and conditions like flu.
7. Garlic – Still a Superfood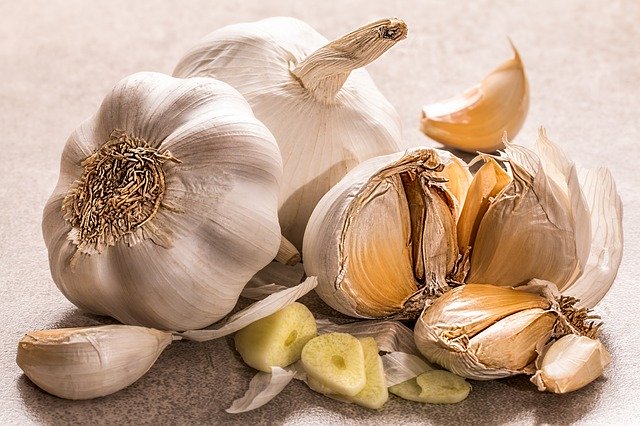 Garlic is a classic food for better immunity and wellbeing, and has an interesting collection of beneficial properties. On top of that, you can get garlic into the diet in a wide variety of delicious ways – making it an easy thing to include.
This is one of the classic superfoods that actually lives up to the label in a variety of ways, including  positively influencing your illness risk, as well as helping to address the common cold. It's a great benefit all year round. Cook with garlic – even if it means you have to be a bit more diligent with your mints/toothbrushing!
8. Ginger is Awesome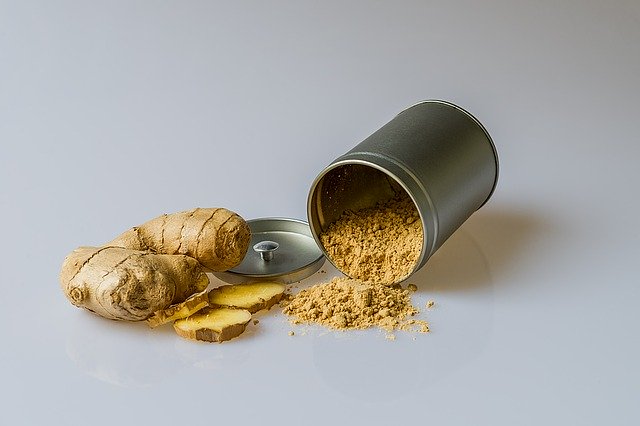 One of the most powerful herbs/spices, ginger is an amazing food that can be used in a variety of dishes. On top of this, it does great stuff like improving your overall immunity, reducing inflammation, and helping to regulate key health markers.
It's an easy win to include more ginger in your diet and – as we're about to discuss – it's great with existing choices like green tea and turmeric…
9. Green Tea: A Recovery Blessing (and Base for Synergies!)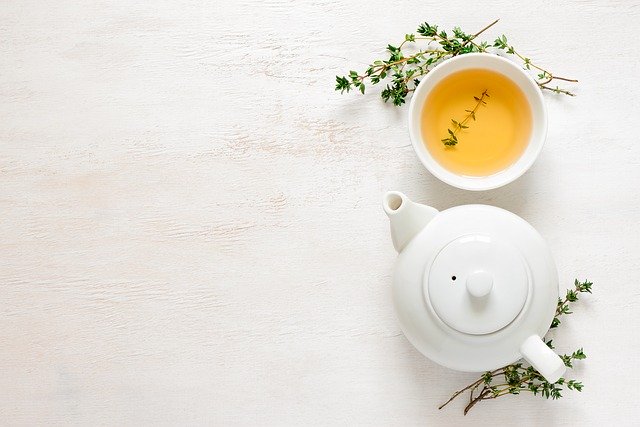 You should be drinking green tea – you're going to get immune benefits, alongside the improvements to sleep and stress-management, which both support your wellbeing. These are awesome direct and indirect benefits for fighting back illness and infection.
As mentioned, you can combine this with something like Echinacea, allowing you to really maximise quality recovery. This kind of combination is a great way to support almost every aspect of your health, while supporting key lifestyle factors for immunity and wellbeing.
10. Turmeric and Curcumin are Universally Healthy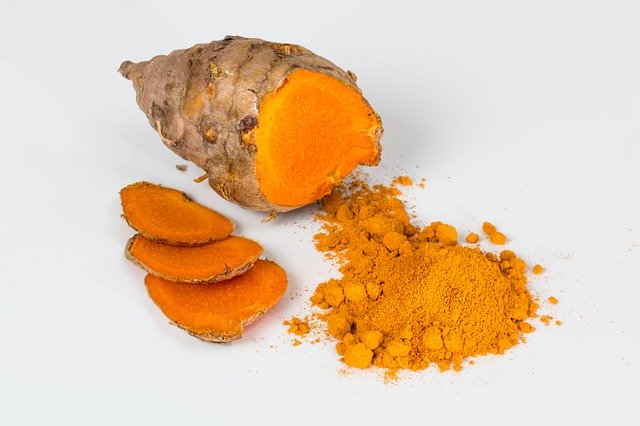 Turmeric (and its active ingredient, curcumin) is, like ginger, a superfood that is totally deserving of the name. It's anti-inflammatory, pro-immunity, and improves things like blood sugar. There are dozens of benefits to turmeric and the long story short is that your diet is better with turmeric in it.
This is another possible combination with ginger and green tea, offering a variety of possible combined benefits. This is a simple addition to your afternoon routines, for example, that has a wide variety of both direct and indirect immunity benefits.
11. Seafood and Cod Liver Oil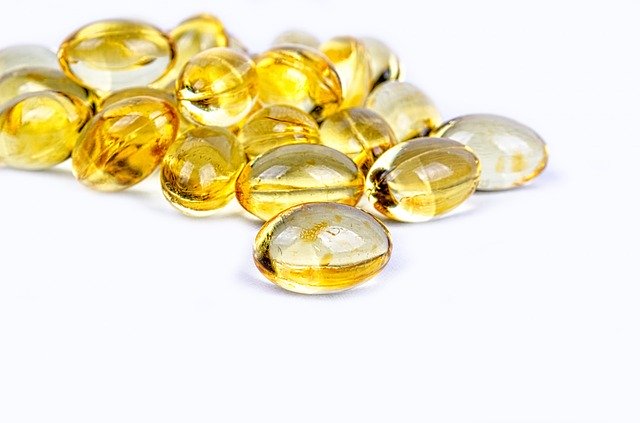 Seafood is an awesome part of the human diet whether you're healthy or not. The best factors include a ton of quality minerals, vitamins, and tons of Omega-3 fats.
These are all great to have in your system – with almost any high-quality seafood being appropriate. You can also add easy vitamins, minerals, and omega-3s to your diet with Cod liver oil. This is a supplementary form but makes it possible for better nutrition even if you don't like seafood!
12. Yoghurt and Probiotics Support Gut and Immune Function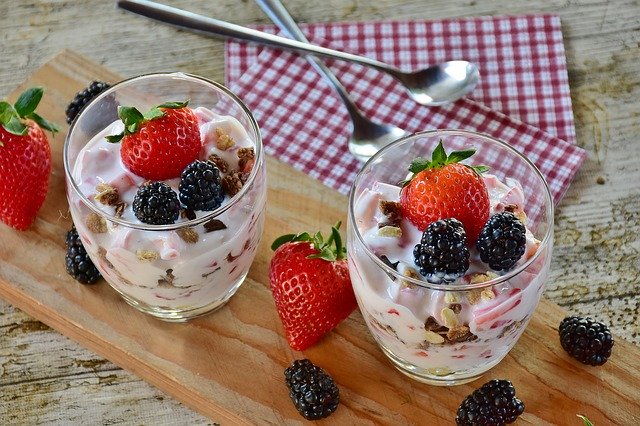 Yoghurt is an awesome probiotic food that helps support digestive health. On top of that, many yoghurts contain Lactobacillus Casei, one of the best forms of probiotic for immune system function.
This is a type of gut bacteria that is basically responsible for a wide variety of positive effects in the digestive system. These also extend to immunity, since the gut and the immune system seem to be very closely tied together
They're especially useful in fighting respiratory tract infections associated with the cold and flu, making it great supplementary bacteria. During the flu season or in response to illness, probiotic intake should be a focus – from foods like yoghurt, bone broth, or even supplementation. Look for yoghurts with a 'live and active cultures' seal. Many supermarkets and health stores sell this type of yoghurt.
*****************************************
Supplements for a Stronger Immune System
Supplements are more often found online through specific retailers or through Amazon. These are varied by type, since you can get multivitamins anywhere, but you may have to search specifically for something like African Geranium.
1. Multivitamins: A Foundational Supplement for Health and Immunity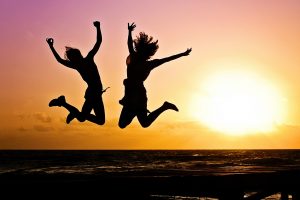 If you're going to start anywhere, we'd probably recommend you start with a quality multivitamin because step one to good health and a strong immune system is not being deficient!
Vitamins and minerals support thousands of processes in the body and the overall intake is important. Diet is a way of achieving this but for many, a multivitamin ensures peace of mind that you're getting sufficient amounts of what you need.
Focus on quality and reliability, since better sources/brands offer better ingredients with better absorption. This will support immunity across the whole range of processes and ensure you're getting the support you need to protect your body. Choose a multivitamin suitable for your gender and age.
We Recommend….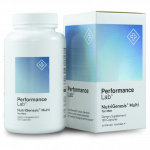 We recommend nature-identical products like Performance Lab NutriGenesis Multi; this product uses the same co-factors found in nature to increase the quality and bio-availability of your multivitamin. Performance Lab NutriGenesis Multi has more than 100% of at least 16 different vitamins and minerals, and has different formulas for men and women. It is also vegan friendly and free from GMO, soy, gluten, allergens and synthetic additives. In short, it's one of the cleanest supplements around. It is also made in FDA-approved labs to GMP (Good Manufacturing Practices) standards. Performance Lab's commitment to quality, transparency and ethical manufacturing make it a winner in our eyes.
Whatever the vitamin balance of your diet, supporting nutritional sufficiency is key to health as the foundation for immunity.
2. Awesome Herbal Supplements: Andrographis, Calagula, and African Geranium
There are some awesome herbs and herbal extracts out there that you can consider for improving immunity. While many of the traditional medicine ingredients don't live up to the hype, some are legit and provide fantastic immune support.
For example, African Geranium is a herbal ingredient that is already in use for combatting bronchitis and restricted breathing. This already points to the importance it holds in dealing with cold and flu symptoms/risks. On top of this, it seems to improve overall immunity, which makes it a fantastic choice during the flu season – or specific outbreaks.
Equally, Polypodium (Calagula) is a herbal supplement that is mostly prized for its effects on skin health, but also has some interesting immune boosting properties. It's not the most potent, but another example of quality herbal remedies.
This is another traditional medicine staple for the common cold that does seem to have benefits to the lungs and mucous – in the same way that echinacea or arugula have become popular. It's probably best mixed into an overall immunity herb blend with the other herbs we've mentioned.
3.      Colostrum Combats Lung Infections
Colostrum is an interesting compound that has been studied for many things but has proven results for some – not all. Fortunately, one of the areas where it's the most effective is in the treatment – or at least prevention/management – of respiratory tract infections.
These are common parts of the cold, flu, and even things like pneumonia. The intake of colostrum can help to combat concerns in the lungs which are generally worth keeping healthy, anyway, since they're the site of a lot of natural causes of death. If you're concerned for many of the worst effects of cold, flu, and other illnesses then protecting your lungs is one of the best places to start.
4.      Probiotics: Gut Health Supports Immune System Health
As mentioned above, the overall benefits of probiotics overlap with immune health in Lactobacillus Casei in yoghurt. However, gut health and immunity are closely linked in the first place and better probiotic use can improve both the health of your digestive system and your illness-resistance!
A good probiotic supplement can seriously benefit your overall health and wellbeing, especially as it relates to keeping yourself free from infections. The gut is a regulator of what gets into your body through the mouth – and keeping it healthy is both easy (through diet) and beneficial (through immunity).
Take a good probiotic supplement from resistant starch, tapioca, or pine bark and you'll be topping up an over-looked form of immune function!
*****************************************
Other Ways of Keeping Yourself Healthy
Reduce Alcohol Intake: Sober is Safer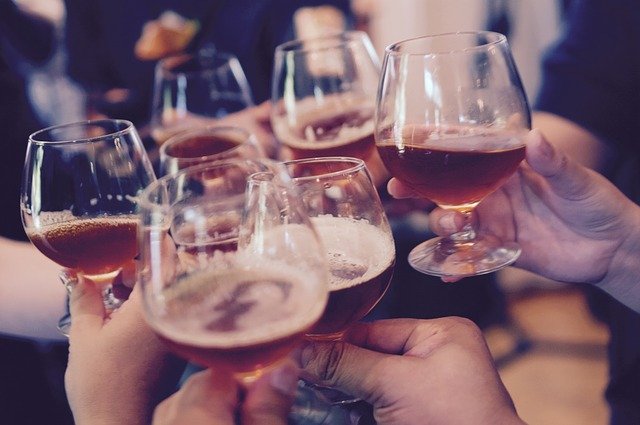 Alcohol squashes your immune system, reducing healthy hormonal activity and introducing unnecessary stress. This means reduced resistance to infections, especially during the 2-4 days afterwards.
Think of it like an immune system hangover: it's going to leave you susceptible to getting ill. This is why we recommend cutting alcohol in general, and especially during flu outbreaks. Both bacterial and viral infections are more effective against you in this weakened, hungover state!
Exercise Regularly – But Don't Overdo It!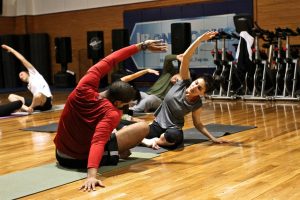 Keeping exercise regular and at good levels – not so much that you're over-trained – boosts immunity. Proper strength and cardio training add up over time, but keeping active boosts short-term immunity, too.
If you start feeling under the weather, you can reduce your exercise levels a little, but make sure you keep going. There's no benefit to languishing, and healthy doses of exercise will keep your body strong and healthy.
If you start getting flu, of course, make sure you're extra diligent with cleaning up after yourself – avoid spreading it to others.
Sleep: 8 Hours for Health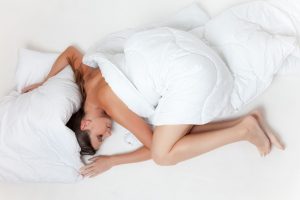 If you're sleep deprived, you're illness-vulnerable. The hormonal and immune processes that keep you safe from illness are strongest after 8+ hours of quality sleep.
If you're run down, over-stressed, and under-rested, your immune system is nowhere near optimal. Even one hour under the 8-hour recommendation seriously affects hormonal health – and during times of viral outbreak, for example, this can make the difference between illness and health.
Sleep is always overlooked but it's the most important thing you're probably not getting enough of!
We Recommend…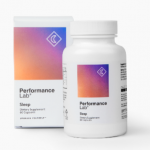 If you're struggling to sleep, we recommend a natural over-the-counter sleep supplement such as Performance Lab Sleep. (We rate the Performance Lab line of products very highly). It includes a natural form of melatonin to help you fall asleep faster, magnesium to relax the nervous system ahead of sleep and l-tryptophan to encourage a feeling of calm sedation.
Stress Management and Actively Relaxing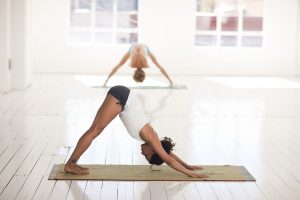 This one is also overlooked: the stress you put yourself under is one of the things that makes you ill. We all know life can be stressful but taking the time to de-stress in a positive and healthy way can reduce infection risk and boost immune function.
Things like mindfulness, relaxing times – from traditional ideas like yoga to a quiet walk – aren't just spiritual advice. They contribute to reducing stress and taking time to control your overall burdens – reducing stress-dominance and supporting the immune system.
It might sound a bit 'hippy'-ish, but the fact is that you need to recover. If you're leading a stressful life where everything is 'go-go-go', time to wind down is a real, serious health benefit.
Stay Healthy Everyone!