This page may contain affiliate links and we may earn a small amount of money from any products bought. Our reviews, however, remain independent and impartial.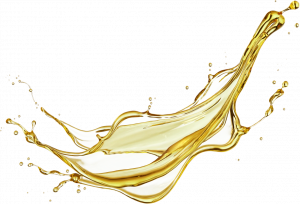 More than 30,000 research studies back the incredible health-giving benefits of Omega 3, which is why we've scoured the market to discover the best Omega 3 supplement UK.
Omega 3 fish oil has been clinically shown to support heart health, the brain, muscles, immune system, bones, joints, eyes and cognition, and may even aid weight loss. Yes, it really is that wide-ranging. Omega 3 supplements are one of the most effective and proven nutrients you can take for overall performance and health and is used by people of all ages, athletes and non-athletes alike.
But which Omega 3 supplement is the best or top-rated? And how can you compare them? We check out the best Omega 3 fish oils and investigate what makes a high-quality Omega 3 supplement.
SHORTCUT: If you want to cut to the chase, we've reviewed dozens of supplements and believe that Performance Lab Omega 3 is the best Omega 3 supplement UK.
Visit the website for Performance Lab Omega 3 here
Or carry on reading to discover why we chose this Omega 3 supplement as our #1 recommendation.
What is Omega 3?
Let's start with the basics. What is Omega 3? Simply put, Omega 3 essential fatty acids are a group of important unsaturated dietary fats found in different foods and supplements which help us to stay healthy.
There are different types of Omega 3 fats. The main types are:
EPA (Eicosapentaenoic acid ): This fatty acid's main function is to help reduce inflammation, which beneficially impacts many aspects of health, especially cardiovascular. EPA also helps reduce symptoms of depression
DHA (Docosahexaenoic acid): DHA makes up about 8% of the weight in our brain, and is therefore very important for brain development and brain function.
ALA (Alpha Linolenic Acid): ALA is needed to make other Omega 3 fats, though it's not a very efficient process. The body mainly uses ALA for energy.
Note that EPA and DHA fats have the most direct health benefits, which is why you'll usually find them in quality Omega 3 supplements, as opposed to ALA. Performance Lab Omega 3, for instance, includes 600mg DHA and 300mg EPA.
How Much Omega 3 to Take?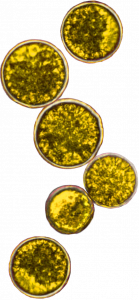 There's no official recommendation of how much Omega 3 to consume or eat in the UK, but the WHO (World Health Organization) recommends that people try to eat at least two portions of oily fish per week. Oily fish is rich in Omega 3, particularly EPA and DHA.
But fish can be expensive, and what if you don't like fish or struggle to buy it? Or if you're vegan or vegetarian and choose not to eat fish at all? We'd never recommend you replace food with supplements, but a quality Omega 3 supplement can help bridge the gap, provide the nutrients you don't consume if you're not eating oily fish, or boost your intake even further.
The good news is that our recommended Omega 3 supplement, Performance Lab Omega 3, is a  great vegan omega 3 supplement because it sources its DHA and EPA direct from algae — the original source of Omega 3 in fish. Think of it as cutting out the "middle fish". (Sorry, couldn't resist!)
Benefits of Omega 3
We touched on the benefits of Omega 3 fats at the beginning of this article, but it's worth re-stating it because it truly is a wonder nutrient.
EPA and DHA , for instance, may help to support:
Cardiovascular health, blood flow, blood pressure and heart rhythm. Some researchers suggest Omega 3 may help to reduce the risk of coronary heart disease, heart attacks and stroke.
Brain and cognitive function, supporting the nervous system.
Eye health and performance.
Joints, with its anti-inflammatory benefits helping to soothe muscles and joints.
Muscles, by helping muscle maintenance, recovery and protein synthesis.
Bone strength.
Cells, optimising cells, helping to encourage whole-body health and vitality.
Weight loss: studies have shown that taking omega 3 can offer a modest help to fat loss and inch-loss.
What to Look for in an Omega 3 Supplement
First, let us point out that you shouldn't be taking both a cod liver oil supplement and an Omega 3 supplement; choose one or the other.
Say you've decided you want to invest in an Omega 3 fish oil supplement because you're just not getting enough in your diet for whatever reason. But which one is the best, and how can you choose? The market is littered with low-quality Omega 3 tablets and fish oil supplements that can taste fishy and rancid, cause stomach upsets, have ineffective ratios — too much or too little DHA and EPA — and/ or are sourced from fish which may have been in polluted waters. Which means toxins, contaminants and heavy metals, none of which are healthy for you to consume. Likewise, the process can be eco-destructive and cause issues with fish stocks.
So let us explain why we think Performance Lab Omega 3 is the best Omega 3 supplement UK…
What Makes Performance Lab Omega 3 the Best Omega 3 Supplement UK?
Here's why we recommend Performance Lab Omega 3 by a respected supplement manufacturer, Opti-Nutra, over any other supplement. By using algae, which gives fish their Omega 3 in the first place, its manufacturing process is significantly more eco-friendly, healthier, and suitable for vegans and vegetarians. It also produces capsules that have no fishy smell or taste or gastric issues. Sounds like a win-win to us!
Best Omega 3 Supplement UK
Performance Lab Omega 3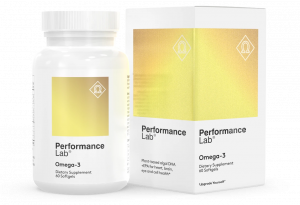 We've already laid out our stall and backed Performance Lab Omega 3 as the best supplement of its kind in the UK. (Performance Lab also ships worldwide). We love the fact that it supplies high potency and high strength Omega 3 capsules without the typical drawbacks of fish oil supplements.
It does so by using ocean algae as its Omega 3 source, manufactured by Ultramodern life™. Its OMEGA is:
The only plant-based alternative to fish oil
Carries high DHA and EPA levels
Is pure and potent and formulated to deliver maximum benefits by Performance Lab
These natural forms can be easily absorbed by the body
Comes naturally optimised in an ideal 2:1 ratio
Eco-friendly
Also provides a small amount of vitamin D3.
Let's look in detail at how it helps support the numerous aspects of your health mentioned above.
Cardiovascular System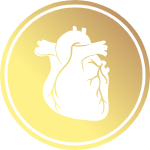 There has been a lot of evidence linking Omega 3 with substantial benefits for heart health and cardiovascular performance. Researchers suggest DHA and EPA may help:
Brain Health
According to researchers, a higher Omega 3 intake may be linked to:
Nervous System
Omega  3 fats, DHA in particular, are known to support cells, helping with repair, formation, and function throughout the nervous system.
Eye Health
Researchers suggest DHA may help to:
Help rhodopsin to function optimally, helping you to see in low-light
Help soothe the irritation of tear glands.
Promote a range of bioactivities connected with eye comfort, long-range eye health, and visual performance.
Musculoskeletal System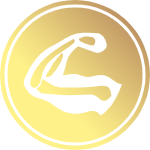 Omega 3 is popular with athletes, with good reason. Evidence suggests EPA especially may help with muscle building and muscle preservation. Researchers suggest it may:
Encourage protein synthesis to build muscle as well as helping to maintain and preserve it
Improve resistance to fatigue
Reduce muscle damage and soreness caused by exercise if taken afterwards
Support joints and bones, helping to soothe stiffness in joints and maintaining bone mineral density.
Clean Formula
Finally, as well as being a quality form of EPA and DHA suitable for vegans, Performance Lab Omega 3 is an incredibly clean formula. It is vegan and eco-friendly; non-GMO; non-irradiated; gluten, soy and allergen-free; free of synthetic additives; banned substance tested, and uses prebiotic-infused vegan capsules. These NutriGel soft gel capsules are easy to swallow and tasteless.
Performance Lab Omega 3 Conclusion
Omega 3 is scientifically proven to improve overall health in many different ways, and now we have a clean, pure, potent — and thankfully non-fishy! — Omega 3 supplement available to buy on the UK market. We're more than happy to consider Performance Lab Omega 3 as the best Omega 3 supplement UK. 
STACKS WELL WITH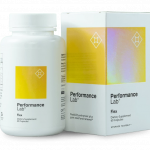 Performance Lab Flex
Even better, Omega 3 can be safely stacked with any other product in the Performance Lab range, such as Performance Lab Flex, helping to build on the joint soothing benefits of Performance Lab Omega 3. Flex helps to support the joints even further for flexibility, comfort, and long-term health.
STACKS WELL WITH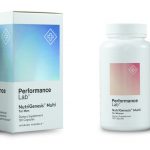 Performance Lab NutriGenesis Multi for Men or Women
The best multivitamin currently for sale in the UK in our opinion, NutriGenesis Multi — with tailored formulas for men or women — stacks perfectly with Performance Lab Omega 3 to provide additional key nutrients that help support the Omega 3 formula.
BUY Performance Lab NutriGenesis Multi for Men
BUY Performance Lab NutriGenesis Multi for Women