This page may contain affiliate links and we may earn a small amount of money from any products bought. Our reviews, however, remain independent and impartial.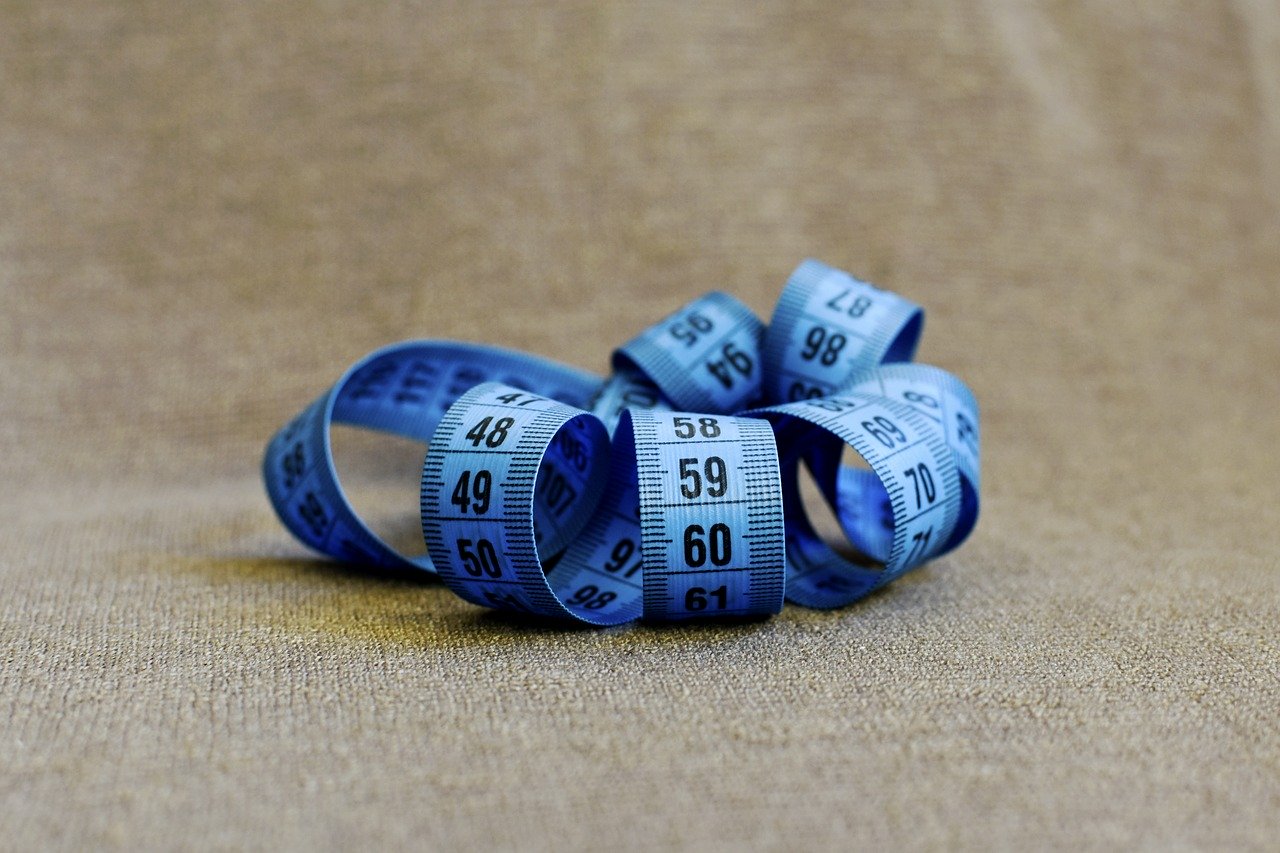 MCT products have become a must-have supplement in recent years. People take them for a wide variety of health purposes but nutritional support, increased ketone levels and weight loss are by far the most common reasons for using MCT products. There are hundreds of MCT oils and powders available to consumers but finding the ideal product for you can be a challenge. No matter what your goal is, we've got you covered.
After reviewing dozens of supplements, we believe that Performance Lab MCT is the best MCT oil currently available on the market.
Visit Performance Lab's Website here
Or read on to learn why we chose this MCT oil as our #1 recommendation.
What are MCTs and Why Take Them?
Medium-Chain Triglycerides (MCTs) are a type of fat molecule. Dairy products like milk, butter and cheese contain high amounts of MCTs – they make up around 7% of their weight. However, the richest natural source of MCTs is coconut oil.
Coconut oil is extremely high in MCTs, boasting an MCT content of around 15%. Both coconut oil and MCT oil deliver around 116 calories per tablespoon. MCT oil is flavour-neutral whereas coconut oil tastes like coconuts (no surprise there) – this means MCT oil is more versatile as it can be used in more ways. Coconut oil also contains other oils, like Long-Chain Triglycerides, which don't provide many health benefits.
There are four MCTs; C6, C8, C10 and C12. The numbers refer to how the 'length' of each aliphatic tail of the triglyceride molecule. Unless you're a chemistry boffin, there's no need to worry about this. Each of the four MCTs are extremely similar but have slightly different properties and uses. C8 and C10 are generally considered 'more useful'.
There's increasing scientific evidence supporting the use of MCT Oils for a range of different benefits. Studies have found that MCT Oils increase metabolic rate, although only by a small amount. There's solid evidence that MCT Oils increase ketone levels, helping people lose weight by using fats as fuel instead of carbohydrates. This is why so many ketogenic diets recommend MCT consumption. Even if you're not on a keto diet, MCT oils could benefit you by lowering cholesterol, increasing fat oxidation and improving cognitive function.
MCT Oil vs MCT Powder
The vast majority of MCT products are oils. It's cheap to keep MCTs in their natural, oily state – converting them into powder takes time and money. Therefore, MCT powders are generally more expensive than MCT oils. In terms of quality between the two products, there's no real difference. It's entirely a matter of personal preference.
A lot of MCT powders also contain collagen – we've not included these products as they're not pure MCT products.
How to Take MCTs
MCT Oil is an extremely versatile supplement. You can pour it onto a spoon and swallow it raw, but the oily texture can make some people feel nauseous. A better method of ingestion is mixing it into coffee or another hot drink. You can also add it to food. Use it as a coconut oil substitute and include it almost any recipe. People have been adding MCT oil to soups, porridge, smoothies and even roast dinners. If you're using MCT oil for weight loss, bear in mind that it does contain calories so use it as an alternative to your traditional fat or dressings instead of an addition.
Which MCT Product is Best For Me?
We've picked five different MCT products for every budget, goal and personal preference. We've even included handy links that take you directly to the best site to purchase each MCT product.
Best MCT Supplements to Buy in UK in 2021
Highest Purity MCT Oil: Performance Lab MCT
Let's start with the best MCT oil in our opinion, our current favourite on the market. If you want an MCT oil with no additives, preservatives or unnecessary ingredients, we strongly suggest Performance Lab MCT. It's the purest MCT oil available as its only ingredients are C8 and C10; it's made from organic coconuts and distilled three times to ensure any unwanted MCTs, like C6 and C12, are removed. It is also free from gluten, soy and other allergens, and is a non-GMO and non-irradiated supplement that's suitable for vegans. It is certified organic, and its manufacturing process is cGMP certified, ensuring the highest quality.
A 475ml bottle of Performance Lab MCT costs around £25. Each bottle contains an estimated 31 servings. This is a premium product, packaged in a sleek, strong bottle and made using top quality, USDA-certified coconuts. Like most MCT oils, Performance Lab MCT is odourless and flavour-neutral.
Performance Lab MCT is ideal for gym-goers, office workers and anyone on the move as it can be kept in a locker, bag or drawer without refrigeration for years. MCT products are naturally anti-microbial so they don't go out of date. Store it in a cool, dry place for maximum longevity.
Performance Lab MCT can only be purchased directly from the manufacturer with discounts for bulk purchases. If you like to mix and match your supplements, then take a look around their site. They stock a wide range of other supplements that would stack well with Performance Lab MCT, such as Energy capsules and SPORT Protein powder.
BUY: Performance Lab MCT direct
Read our Full Review of Performance Lab MCT
Best Budget MCT Oil: Olimp MCT Oil
If you want an MCT oil that doesn't break the bank, we recommend Olimp MCT Oil. A 400ml bottle will set you back under £8.00. It contains high amounts of C8 and C10 as well as trace amounts of C6 and C12. Filtering out the 'unwanted' C6 and C12 would increase the cost of this MCT product. You should be aware, however, that C6 and C12 has been linked to gastric distress.
Olimp Sport Nutrition has been producing sport and dietary supplements for almost 30 years. They're a respected supplement manufacturer with state-of-the-art laboratories in Poland and Germany. Don't let the low price deter you; Olimp MCT Oil is equally as good as some more expensive MCT products on the market.
That said, in the interests of full disclosure, here's where some people may have a problem with this product: it is made using palm oil instead of coconut oil, presumably to keep costs as low as possible. This doesn't affect quality – the MCTs in Olimp MCT Oil are identical to those in any other MCT oil – but palm oil is controversial because of its detrimental impact on the environment.
According to the WWF, palm oil production adds to global deforestation, destroying the habitats of several endangered species, and is said to contribute to global greenhouse gases and global emissions. We're not here to judge, just to give you the information, and it's fair to say that the issue with palm oil is much more widespread than a single MCT product. Palm oil is in nearly 50% of the things we buy ready packaged from the supermarket, according to the WWF.
Back to Olimp MCT Oil: The price varies from £7.75 to nearly £15, so look around before you purchase it.
Best Mid-Range MCT Oil, Popular on Amazon: Ketosource Pure C8 MCT Oil
If you prefer to buy supplements through Amazon, take a look at Ketosource Pure C8 MCT Oil. A 1000ml bottle typically retails for £28.98. This is a very fair price for a huge bottle of mostly C8 MCT Oil. It's 99.8% pure C8 – the remaining 0.2% is C10. But as we mentioned earlier, there's not much difference between C8 and C10 so Ketosource is still a 'pure' MCT oil product.
According to the purple label, Ketosource boosts ketone levels '3x more than other MCTs'. We're not entirely sure how they've come to this conclusion. However, MCT Oil has been shown to boost ketone levels, so they're probably referring to this.
It's currently the second most popular MCT oil sold on Amazon. Over 2,500 people have reviewed it and almost all of them have found it useful or beneficial in some way. 78% of reviews have given it the highest possible rating of 5 stars. It's easy to swallow, affordable and contains a massive 56 servings of MCT oil. It's also odourless, flavourless and BPA-free. If you live in the UK, this product qualifies for free delivery too.
Best MCT Oil Capsules: Now Foods MCT Oil Softgels
Swallowing MCT oil straight from the bottle or in foods isn't for everyone. If you dislike the taste or texture of conventional MCT oil products, we suggest Now Foods MCT Oil Softgels. One jar contains a generous 150 capsules, which each include 1,000mg of MCT Oil. This product contains C8 and C10, but we haven't been able to find the exact ratio of C8 to C10 – maybe it's a company secret!
Both coconuts and palm kernels are used to produce this supplement. It's made in a GMP-certified facility. The capsules are easy-to-swallow softgels made from gelatine and glycerine. Unfortunately, this means vegetarians and vegans can't take this product. What Now Foods MCT Oil lacks in attractive packaging design, it makes up for in price. At £12.95, this is an affordable product that's ideal for everyday use.
Best MCT Oil Powder: Dr Colbert's Keto Zone MCT Oil Powder
We struggled to find MCT oil powders that don't contain collagen but after some searching, we came across Dr. Colbert's Keto Zone MCT Oil Powder. A 315g tub of this American-made MCT powder costs between £22 and £30, which is a reasonable price range for an MCT powder.
The unflavoured version is free from gluten, lactose, artificial sweeteners and preservatives. It's also GMP quality certified. It's 75% C8 and 25% C10; it doesn't contain any C6 or C12, but it does contain some natural fibres like Inulin or Acacia Fibre, depending on which flavour you purchase.
Dr. Colbert's Keto Zone MCT Oil Powder is available in a variety of tasty flavours: Coconut Cream, Dutch Chocolate, French Vanilla, Hazelnut, Pumpkin Spice and unflavoured.
Although it's advertised as a supplement for ketogenic diets, anyone can take it. It's gentler on the digestive system when compared with normal MCT Oil, according to the packaging. This is an ideal MCT oil powder if you prefer powdered supplements to oils. The choice of flavours is a bonus too.
In Conclusion…
Summing it up, there are a lot of MCT oils and supplements out there, some good, some great, some not so great. Our favourite is Performance Lab MCT, which we rate highly for its clean pure source of MCTs and its ethical manufacturing processes. Coming from respected manufacturer Opti-Nutra, one of our favourites, it's sure to be a big hit in 2021.