This page may contain affiliate links and we may earn a small amount of money from any products bought. Our reviews, however, remain independent and impartial.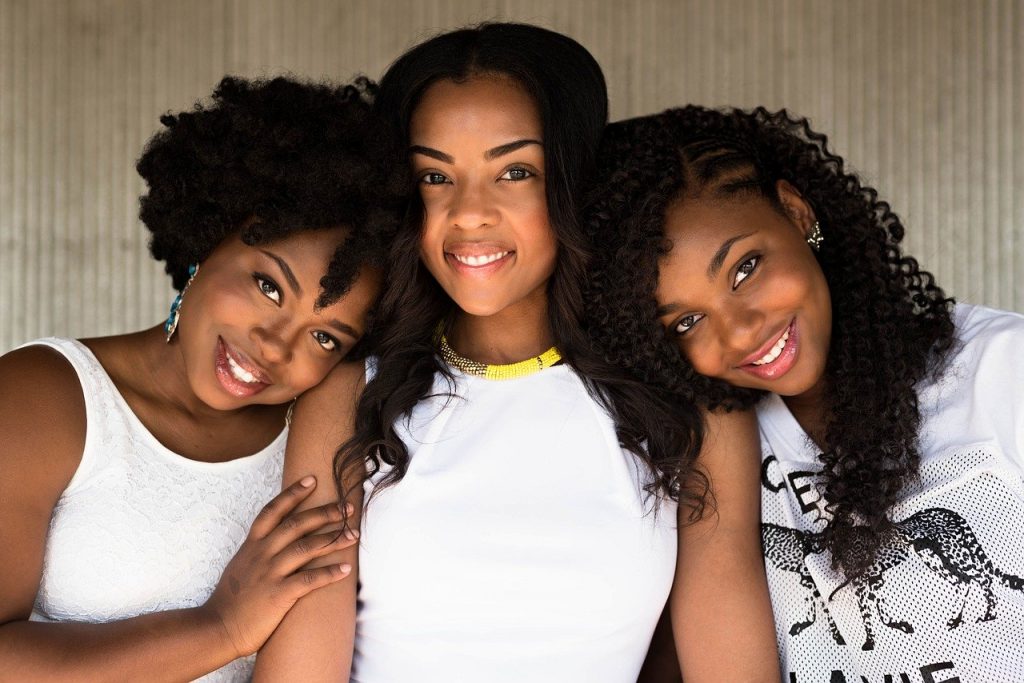 Men and women have different physiological needs when it comes to multivitamin tablets. This is why we have scoured the UK market to compare and contrast the best multivitamins for women uk. 
The human body is unbelievably complex. As you're reading this, millions of chemical reactions are occurring inside your cells, most of them using vitamins and minerals to build muscle, digest food, create hormones and keep you alive.
Women have slightly different biological needs to men. For example, pre-menopausal women need to intake more iron and all women need slightly higher amounts of biotin. Female hormones like oestrogen are made using B vitamins, so look out for those when choosing a multivitamin supplement. Taking a gender-specific multivitamin is a great way to keep your mind and body healthy, useful even if you have a healthy diet.
We've reviewed dozens of supplements and we believe Performance Lab NutriGenesis Multi is the best multivitamin for women for sale in the UK today.
Visit the Performance Lab website
Or read on to learn why we rate this supplement as our No 1 choice for female multivitamins.
Most Useful Vitamins for Women
All vitamins and minerals are important. In fact, our bodies require every single vitamin to stay healthy. We need large amounts of some nutrients such as vitamin C and vitamin D but only tiny amounts of others like vitamin B7. Each of the products included in this list has different qualities – some are everyday multivitamins and minerals while others are specialist supplements for targeting specific health problems. If you're pregnant, iron and folate or folic acid are extremely important for you and your unborn baby's health. And if you're prone to spots and oily skin, we recommend a multivitamin or supplement that contains zinc.
The women's multivitamins on this page cover all budgets and lifestyle choices. Look for products containing a wide range of micronutrients as these will meet more of your body's needs, especially if they provide 100% of your daily value.
You require different amounts of each vitamin depending on your age, so we've also selected some excellent products for women over 50. You can find those here: Best Vitamins for Women Over 50 to Buy in the UK in 2021.
Finding the perfect vitamin for your needs might seem challenging. Fortunately, there's a massive range of multivitamins to choose from. We've selected the best multivitamins and supplements for women to buy in 2021, depending on your age, budget and needs.
OUR RECOMMENDATIONS: Best Multivitamins for Women UK
Best Overall Multivitamin: Performance Lab NutriGenesis Multi for Women
* Formerly known as Performance Lab Whole-Food Multi for Women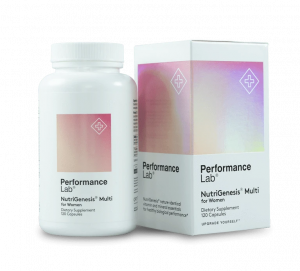 Performance Lab NutriGenesis Multi for Women is produced using the cleanest, natural ingredients money can buy. It contains 27 vitamins and minerals formulated for the female body, providing an impressive 100% daily value of at least 15 of them.
It's particularly strong on the B vitamins — such as vitamin b12, vitamin b6 and folate (folic acid) — which are needed for the body to make oestrogen.
This product contains high quality 'nature-identical' vitamins and minerals and amino acids, made using a revolutionary process called NutriGenesis. Unlike synthetically sourced multivitamins, Performance Lab contains micronutrients, enzymes, cofactors and prebiotics which are identical to those found growing in nature. This makes them easier for the body to absorb and use, which is a genius idea.
Performance Lab NutriGenesis Multi for Women uses prebiotic-infused Plantcap capsules too – they're easy to swallow and less likely to upset your stomach. The Plantcaps are also vegan-friendly, making this product 100% suitable for vegans and, well, any woman.
Unlike other supplements, this multivitamin is free from harsh, synthetic additives and uses vitamins extracted from GMO-free sources. It's flavourless, eco-friendly and each jar of capsules is BPA-free. It is also made in FDA-approved labs according to Good Manufacturing Practices, giving a guarantee of quality that should give you peace of mind. Performance Lab really have thought of everything and it is for all the reasons above that Performance Lab NutriGenesis Multi for Women is our favourite daily multivitamin.
BUY: Direct from the Performance Lab website.
Read our Full Review of Performance Lab NutriGenesis Multi for Women
Best for Overall Vitality: Performance Lab Omega-3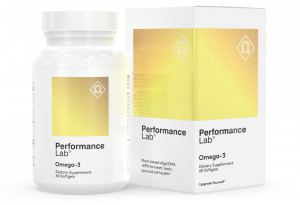 Ok, so here's an idea: you have Performance Lab NutriGenesis Multi as your foundational supplement, making sure you're getting all your vitamins and minerals. Now you can take it further, and build a top-notch supplement stack taking you even further towards excellent health by adding another Performance Lab product – Performance Lab Omega-3.
Any Performance Lab product can be stacked safely and effectively with any other in the range; that's the beauty of it. And by adding Omega-3 – one of the most valuable nutrients known to science – you're extending your support for your heart, brain, immune system and more.
Omega-3 can:
Support heart and cardiovascular health; they are linked to a lower risk of heart disease.
Help optimal hormone functioning
Support the nervous system
Boost your immune system
Help to keep the brain in tip-top cognitive function
Soothe muscles and joints, tackling inflammation
Support eye health
Promote sleep
Yes, Omega-3 really is a powerhouse. Performance Lab Omega-3 is the best version of the supplement that we've seen. It:
Takes its Omega-3 fatty acids from algae, the original source.
Meaning there's no fish in Performance Lab Omega-3 – no fishy smell or taste!
Is vegan-friendly
Free of GMO, soy, gluten, and other allergens, as well as synthetic additives
Made in cGMP approved facilities
We can't recommend Performance Lab Omega-3 highly enough for women of all ages.
Best for Immune-Boosting: PL-Immune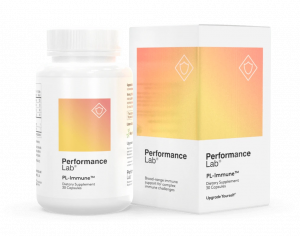 In these uncertain times, it's good to have options for your health – and here's a good one: PL-Immune – a dedicated immunity support supplement.
PL-Immune provides great foundational support for the immune system (with zinc, selenium, vitamins C and D) – helping to tackle inflammation, infection, and more – alongside some genius additions. Such as Setria Glutathione, a master antioxidant that helps to protect the body at a molecular level, protecting mitochondria and boosting the T-cells – the frontline army in the immune system.
The real star of this show, however, is the heated-probiotic, LC-Plasma. Here's why it's so great – many probiotics activate just one kind of immune cell. LC-Plasma activates FIVE. It does so by first activating the lieutenant cell (pDC) which then orders four more cells to enter the battle. Meaning you have a lot more fighting power on your side when it comes to your immunity challenges.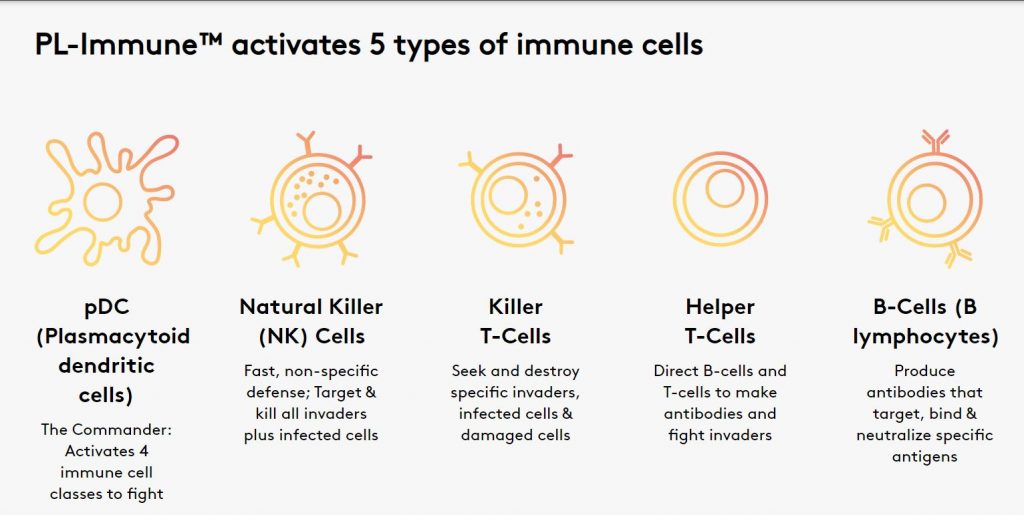 We heartily recommend PL-Immune for this reason. The manufacturers state this supplement can help tackle issues caused by stress, overtraining, nutritional lacks, and toxins.
Best Vitamins for Acne-Prone Skin: Boots' Vitamin C and Zinc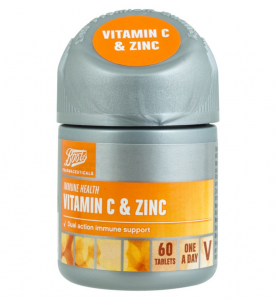 Acne is an embarrassing and painful problem that affects most women during their life. Women are especially prone to spots and skin conditions as oestrogen and other hormones can cause hormonal acne. Zinc helps keep skin clear and healthy by protecting cells that make collagen, a protein that gives skin structure. Vitamin C is key to acne-free skin; it may prevent harmful UV-rays from damaging your skin cells. Taking this vitamin is a lot quicker and easier than drinking orange juice, which is surprisingly high in sugar.
Boots' Vitamin C and Zinc is free from artificial colours, preservatives and flavours. It's suitable for vegans. Anyone over the age of 12 can take this dual vitamin supplement.
BUY from Boots. At 60 tablets for £3.50, this is one of the cheapest vitamins on offer. They also sell an effervescent tablet version – these are dropped into a glass of water, creating a healthy drink that's easier to swallow.
Best Pre-Natal Vitamins: Garden of Life Mykind Organics Prenatal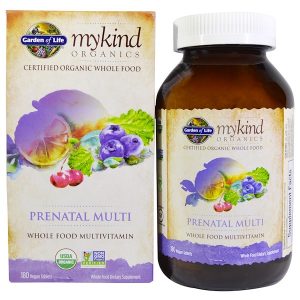 Don't be put off by the price tag, Garden of Life Mykind is an excellent prenatal supplement. Unlike most other supplements, Mykind sources all its ingredients from a blend of more than 30 organic fruits and vegetables.
Mykind is soy and gluten-free, certified vegan and organic and is easy to digest. Each capsule contains 800mcg of folate to help your child's spinal cord and brain develop properly. Folate stops many preventable birth defects and is recommended to almost all women during pregnancy. It also contains iron, to help prevent anaemia.
This is a specialist product, so expect to pay around £40 to £50 for a jar. A serving size is 3 tablets, so a jar should last you two months approximately.
IMPORTANT: Make sure  to always consult with your doctor before taking vitamins if you're pregnant or soon-to-be pregnant.
Best for Skin, Hair and Nails: Vitabiotics Perfectil Original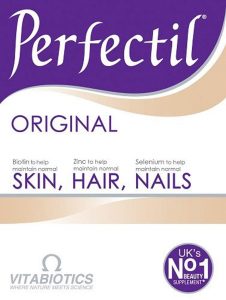 It's the UK's favourite beauty vitamin, created to help keep skin radiant, hair healthy and nails strong. Vitabiotics Perfectil contains 20 minerals and vitamins. These include selenium, a trace metal that aids hair growth and helps to maintain nails. Zinc is included as it helps keep hair hydrated and looking glossy. Taking zinc can prevent hair loss by if you're already zinc deficient. The third major ingredient is Biotin (also known as vitamin H). This important but rarely talked about vitamin helps keep hair thick and it prevents nails from becoming brittle.
BUY: A 30 tablet pack cost around £6.00 and can bought from stores such as Boots, Holland & Barret and Sainsburys, or online at Amazon UK.
You could also buy Perfectil Hair Crush Gummies – they contain the same great ingredients in a chewable soft jelly capsule.
Best for Energy: Performance Lab Energy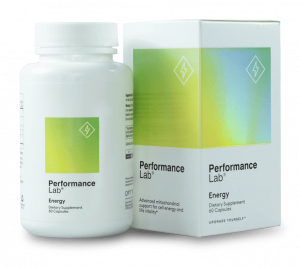 Multivitamins are ideal for ensuring a strong nutrient intake (along with diet, of course) and covering all the bases, but sometimes you need a little extra help. If your energy is flagging or you need more energy to achieve your ambitions, reject stimulating energy drinks and try an all-natural energy supplement like Performance Lab Energy instead.
Performance Lab Energy is a caffeine-free stimulant-free product that contains five powerful energy-promoting supplements – Acetyl L-Carnitine, R-Lipoic Acid, Coenzyme Q10, PQQ and Piperine – to boost your energy at a cellular level. Helping you to generate even more of your body's natural energy safely with no crashes, keeping your body fuelled and ready for anything.
Even better, Performance Lab Energy can be safely used alongside Performance Lab NutriGenesis Multi for Women for a safe energy boost and wide nutrient intake.
BUY: Direct from the Performance Lab website for discounts on multiple purchases.
Read our Full Review of Performance Lab Energy
Best for Flexibility: Performance Lab Flex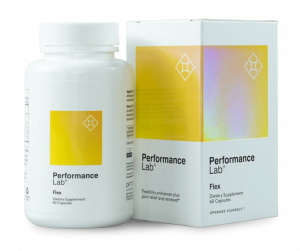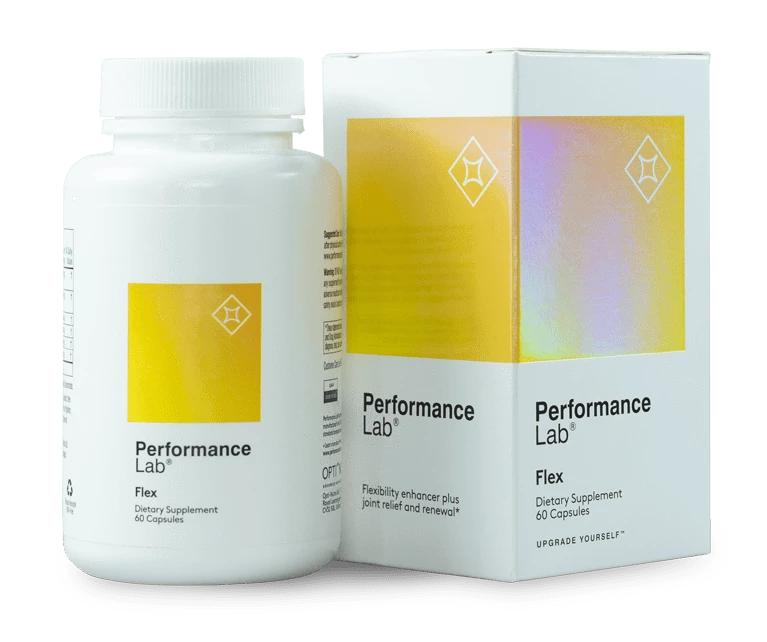 Yes, we know we're recommending another Performance Lab product here, but we can't help it: we're just so impressed by this line of supplements from Opti-Nutra.
Like the rest of its range, Performance Lab Flex is GMO-free; free from soy, gluten and other allergens; vegan-friendly; uses natural ingredients; stimulant-free and is made according to Good Manufacturing Practices, ensuring the highest quality.
Performance Lab Flex is another product made for the way we live our lives. It contains a range of unique supplements that help address some of the joint and flexibility issues we can suffer with as a result of our lifestyle choices. We're talking joint and flexibility issues caused by manual or desk work; damage to the hips, knees and ankles from endurance activity; issues with the wrists and fingers from hours sat in front of computers, or shoulder and back problems caused by lifting weights. To give just a few examples.
If you are struggling with joint issues and flexibility – whether from any of the above, other lifestyle causes or even arthritis – Performance Lab Flex may be able to help.
BUY: Direct from Performance Lab
Read our Full Review of Performance Lab Flex