This page may contain affiliate links and we may earn a small amount of money from any products bought. Our reviews, however, remain independent and impartial.

The best stim-free fat burners UK could be a secret weapon in your diet and exercise journey… learn more about fat burners, discover how they work, and learn our choice of stim-free options here…
What is a Fat Burner?
The term 'fat burner' doesn't really do justice to most of the products that fit into the category. They generally do a lot more than simply burn fat – some provide energy and double as a pre-workout, while others suppress your appetite to help support weight loss.
Fat burner is a catch-all term that is mostly interchangeable with other terms you might see like 'thermogenic', 'weight management' or 'diet pill'. They are all geared towards helping you shed fat while maintaining muscle mass and energy levels. Different labels, but a similar result.
That end result doesn't just come from the product though. You won't get anywhere popping these pills and sitting around all day waiting to get skinny. There's not a pill in the world that will do that.
Fat burners grease the wheels of weight loss, but it's up to you to hop up on that bike and start pedalling if you want to get anywhere!
SHORTCUT: After reviewing dozens of supplements, we believe that Burn Lab Pro is the best stimulant-free fat burner currently available on the market.
Visit Burn Lab Pro's Website here
Or read on to learn why we chose this fat burner as our #1 choice of stim-free fat burners UK.
Our Top Choices for Stim-Free Fat Burners UK in 2023
If you want to get right down to it, here are our recommendations for the best stimulant-free fat-burning supplements in 2023. They are:
Our Favourite Stim-Free Fat Burner: Burn Lab Pro
Best Stim-Free Fat Burner for Women: Hourglass Fit
Best Budget Stim-Free Fat Burner: Bulk Thermogenic Stimulant Free
Learn more about our recommendations here
First, a quick guide to stim-free fat burners and why you may want to use them…
Buyer's Guide to the Best Stim-Free Fat Burners UK
Why Choose a Stim-Free Fat Burner?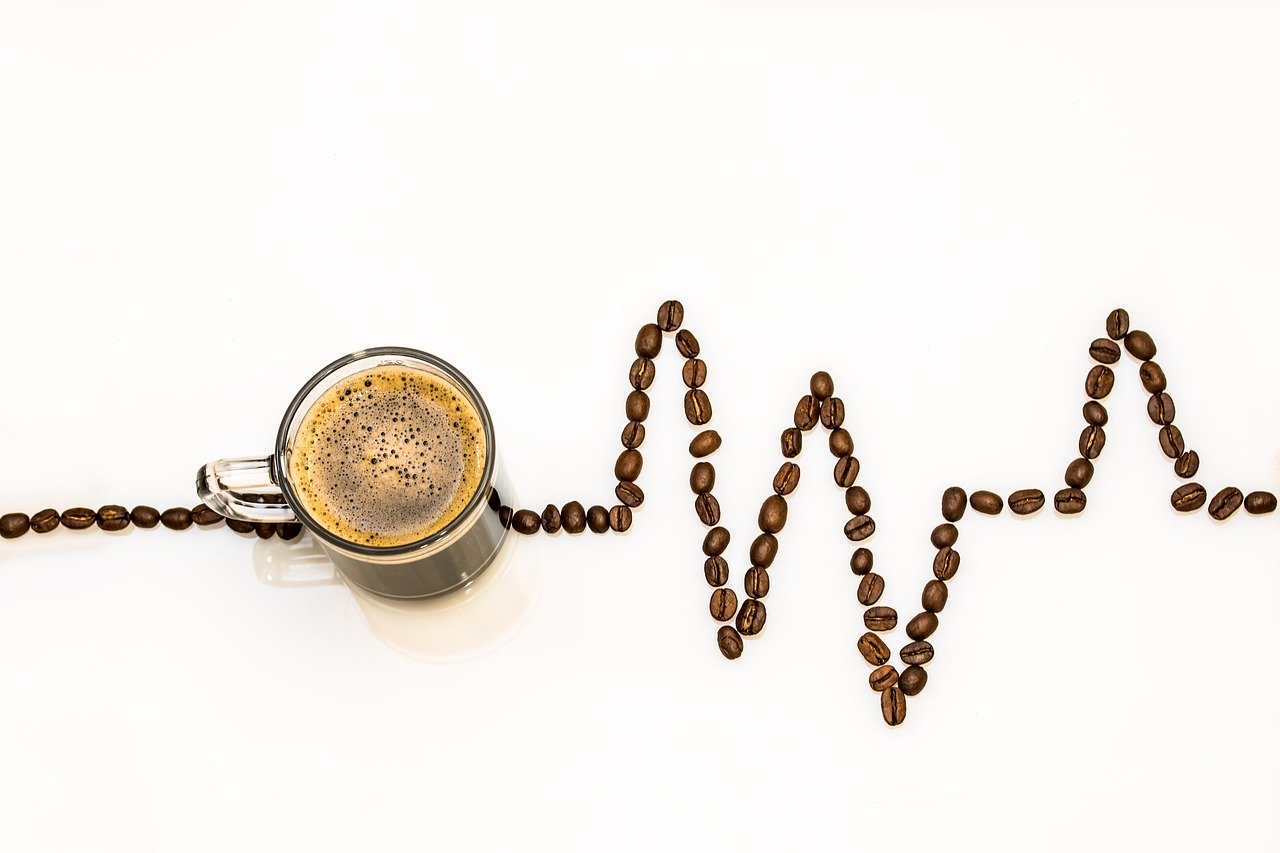 If you're someone who avoids stimulating ingredients altogether then that's an obvious reason to choose a stim-free fat burner – but not the only reason.
Despite the common consensus that morning is the best time to exercise, most people get around to it in the afternoon or evening. This is not the best time of day to be taking stimulants, as they could affect your appetite and almost certainly will affect your sleep.
Most stimulants come with potentially adverse side effects too. Caffeine is an obvious example and can induce jitters, anxiety, nausea and insomnia among other things.
Whether you want to avoid stimulants out of convenience, health or principle, you're in the right place, because we're going to let you know the best ones around in 2023.
Key Ingredients to Look for When Choosing a Stim-Free Fat Burner
As is the case with everything in the supplement world, there are things that have been proven to work, things that probably work but we don't know how, and things that definitely don't work.
The following ingredients are the MOST EFFECTIVE non-stimulant fat burners around that are backed up by scientific evidence.
B-Hydroxy B-Methylbutyrate (HMB)
Legend has it that no one actually knows how to pronounce the full name of this compound correctly, so it's simply known as HMB.
It's produced in your body when the amino acid leucine is broken down and is responsible for reducing muscle breakdown – something you want to avoid if you are trying to lose weight and maintain muscle mass.
There is a mountain of research supporting the effectiveness of HMB and it's a perfect supplement if you're trying to get lean.
Coleus Forskohlii
Or, more specifically, the active ingredient forskolin. This nifty little plant was a secret of the doctors of Ayurvedic medicine for hundreds of years before the rest of the world caught on.
It helps to release stored fat from your cells to be metabolised for energy. It's proven effective on its own, but as part of a well-constructed formula, it can really accelerate weight loss.
Cayenne Pepper Extract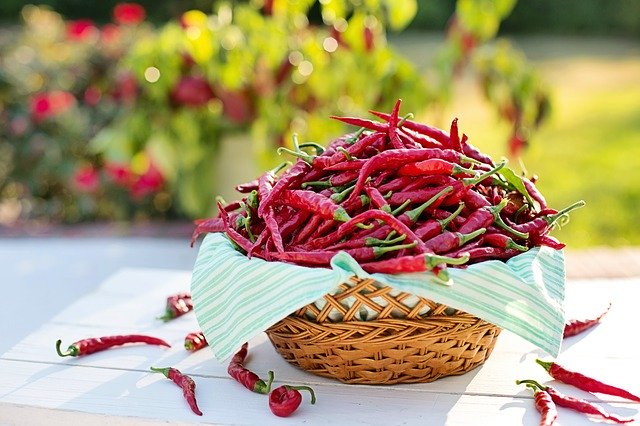 The active ingredient in peppers is capsaicin – a thermogenic chemical that can help you burn more calories and depress food cravings. It's an essential ingredient in any fat burner, stim-free or not.
Glucomannan
This soluble dietary fibre is a powerful appetite reduction tool — it may not burn fat by itself, but it certainly helps to limit how many calories you consume. It expands in the stomach, helping you to feel fuller for longer. Making it one of the most effective ingredients in a fat burner.
Top 4 Stim-Free Fat Burners UK
The UK market is not exactly drowning in quality stim-free fat burners at the moment, and that's a shame. But thank goodness we have the small handful of options we do because each of them is extremely effective (and we're going to stress this again here) under the right circumstances.
OUR FAVOURITE: Burn Lab Pro
Burn Lab Pro, from respected supplement manufacturer, Opti-Nutra, hits all the right notes for a powerful stim-free fat burner.
Burn Lab Pro is the only one on our list to base its formula around HMB – the most scientifically sound stim-free fat-burning and muscle-preserving ingredient. It also contains extremely high-quality sources of forskolin and capsaicin, as well as Bioperine to turbocharge the already excellent formula. Additional highly bio-available GTF Chromium rounds out the formula.
Burn Lab Pro promises to:
Help you burn more fat and shed more body fat with each workout.
Help you add more lean muscle, or maintain your lean muscle mass, with every workout.
Deliver better results than if you were just following a diet and exercise regime alone.
We're pleased to say it delivers these aims! Burn Lab Pro is about as close to 100% as it's possible to be and is suitable for both men and women.
Athletic Endorsement
Here's something you don't see every day… an official endorsement of Burn Lab Pro by an athlete at the top of his game — none other than Aljamain 'Funk Master' Sterling, the #1 Ranked Bantamweight MMA Fighter.
He credits Burn Lab Pro with helping him to lose fat and reach his target weight easier and faster, aiding with recovery as well. In fact, he seems to be such a fan that he says 'Burn Lab Pro is helping me to become world champion.' You can watch his video about Burn Lab Pro here.
Why does this matter? Because it proves that stim-free can still be powerful. It's no longer the weaker, little brother of stimulant products. If an athlete like Sterling can benefit from Burn Lab Pro, then so can anyone.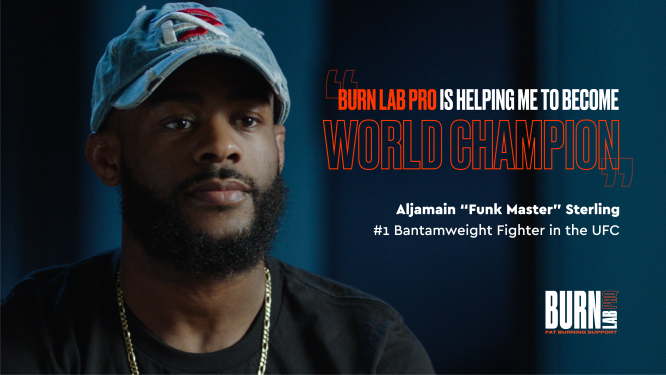 Read our Full Review of Burn Lab Pro
STACKS WELL WITH…
FOR MEN… Testo Lab Pro.
From the same stable as Burn Lab Pro, Testo Lab Pro is an all-natural testosterone booster that promises to be 'masculinity in a capsule'.
It claims to:
Improve T-levels safely and naturally
Encourage muscle growth
Increase strength and athletic prowess
Help you feel more masculine and virile.
Read the Full Review of Testo Lab Pro
---
2. HourGlass Fit
Hourglass Fit, formerly just Hourglass, had a formula revamp back in 2021 which removed its stimulants (guarana and green tea), meaning that it is now eligible for our Best Stim-Free Fat Burners of 2023. And we're very glad it is because it's an excellent fat burner that deserves to be mentioned.
Hourglass Fit is aimed at women and focuses heavily on appetite suppression and mood-lifting — because it knows that one of the main reasons a woman quits her diet is because of cravings. To tackle this, it includes a whopping 3,000mg of dietary fibre Glucomannan.
Glucomannan is the only supplement allowed to call itself a 'proven appetite suppressant' in the UK, and it works by swelling in the stomach to make you feel full, curbing your appetite and quelling cravings. It is backed up by 5-HTP which turns into serotonin, helping to lift your mood. Avoiding that hangry feeling! Both of these ingredients are very valuable in a fat burner for women.
Of course, Hourglass Fit doesn't just stop there. It also includes one of the best thermogenic fat burners around, cayenne pepper extract, as well as other vitamins and minerals that are useful when dieting.
In short, Hourglass Fit is a top-notch stimulant-free fat burner that we think you should definitely try.
Read our Full Review of Hourglass fit
---
Bulk Thermogenic Stimulant Free
* Formerly Known As Complete Thermogenic Stimulant Free™
Bulk (formerly Bulk Powders) is another British institution that keeps churning out quality products at more affordable prices than its closest competitors.
For their stim-free thermogenic they have opted for a formula containing L-Carnitine and caffeine-free green tea like Thermo Detonator® (next on our list). To this, Bulk Powders have added B vitamins, Tetradecylhiocetic Acid (TTA) and Bioperine – a patented pepper extract that improves the bioavailability and absorption of everything else in the formula.
L-Carnitine helps to transform fats into energy, ensuring this stim-free option doesn't leave you flagging. Green tea is a recognised fat burner, and this version still retains the all-important catechins without the stimulants.
B vitamins are helpful but not essential for losing weight. Their role is to support healthy metabolism but there is little evidence that they can increase it to help you lose more weight, though they are useful in boosting and retaining energy.
TTA is an interesting ingredient that has proven very beneficial for losing weight in animal studies. It increases fat metabolism while maintaining muscle mass and was found to help a group of rats on a richer diet lose more weight than the less well-fed placebo group.
But as for studies on humans? Less encouraging, unfortunately. On its own, TTA can reduce LDL (the 'bad' cholesterol) and triglyceride levels but doesn't directly impact weight loss. It might be that as part of a formula like this that contains thermogenic ingredients it becomes a little more useful by helping your body metabolise fat at a higher rate.
And that's it – the
best stim-free fat burners in the UK in 2023
. We expect more stim-free products to launch over the next 12 months so we look forward to finding out if Burn Lab Pro can hang on to the top spot.
Stay tuned for the latest reviews and news on all things supplements and sports nutrition!