This page may contain affiliate links and we may earn a small amount of money from any products bought. Our reviews, however, remain independent and impartial.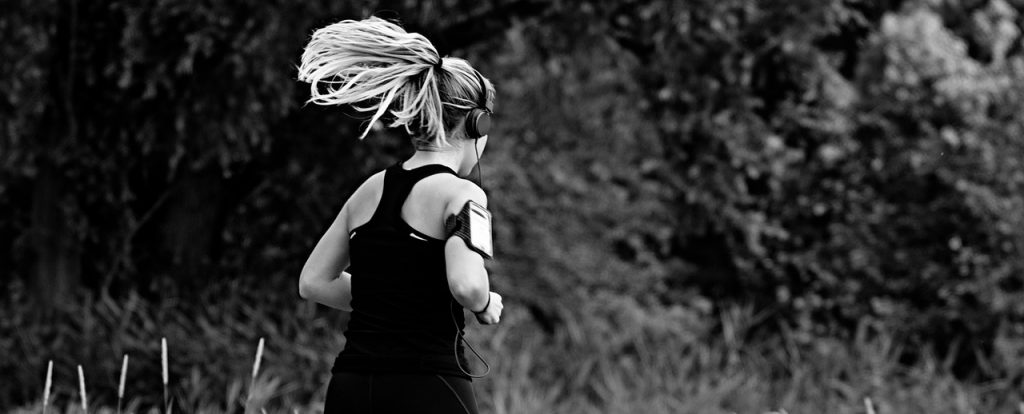 Identifying the best fat burners for women UK…
And on the 7th day, God invented fat burners…
OK, granted, fat burners may not be miracle pills and they won't do the work for you, but they can be an extremely valuable helping hand in your weight loss efforts.
The best fat burners for women support thermogenesis, make your calories "scream" as they burn, suppress your appetite, and encourage lean muscle mass. All of which helps weight management. So, could a fat burner be the right aid for you? Let's see…
SHORTCUT: After reviewing dozens of supplements, we believe that Burn Lab Pro is the best fat burner for women currently available on the UK market.
Visit Burn Lab Pro's Website here
Or read on to learn why we chose this fat burner as our #1 recommendation in our best fat burners for women UK in 2023.
Why Choose a Fat Burner?
Let me guess: you're struggling to lose the weight and diet and exercise alone just doesn't seem enough to melt it away. That might well be because women tend to put on subcutaneous fat just under the skin. The good and bad news is that, unlike the visceral fat that men tend to accumulate, subcutaneous fat isn't as dangerous to your health, BUT it is harder to lose.
Isn't it frustrating? You're doing everything you can but your weight loss efforts seem to have hit a plateau. That's where the right fat burner for women can come in.
Let me stop you right now if you're reading this and thinking 'I'll take a fat burner and the fat will just melt away without me having to do anything!'
Wouldn't it be wonderful if it were true? Of course, it's not. Fat burners are supplements, intended to work alongside a solid weight loss regime. The best fat burners can help you burn more fat than by diet and exercise alone but think of it as the final punch in a 1-2-3 combo. It's the first two punches (diet and exercise) that have your opponent (fat!) on the ropes, the last one just puts it over the top.
That's assuming you choose the right product, of course. So, let us do the honours and examine the best fat burner for women to buy in the UK in 2023.
Our Selection Criteria
In order to select the best fat burners suitable for women in the UK, we looked for top-quality products from reputable manufacturers. We look for both effectiveness AND safety, no risky stimulants for us, and products that work for women. Every product on our list is also suitable for vegans and made from natural sources. There are no hidden proprietary blends because we don't believe in them. We also prefer clean products with no added synthetic ingredients and no side effects. We've put all of this together to bring you the best fat burners in the UK.
Do Women Need Gender-Unique Fat Burners?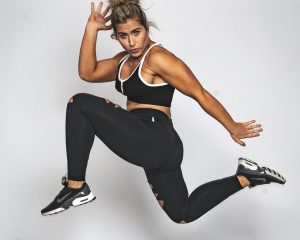 Female-friendly fat burners don't necessarily have to be radically different from fat burners for men, but they do need to have beneficial ingredients for a women's physiology and intention. Women don't typically want to bulk up so we're not looking for fat burners promising giant muscle gains. Instead, the best female fat burners opt for substances that help women maintain their lean muscle mass instead, promoting a leaner figure.
We also like products that contain some aspect of appetite suppression, given that evidence shows women struggle with cravings and snacking more than men. We believe the following fat burners offer this and more…
Here are our favourite picks of fat burners in the UK:
Best Fat Burners for Women UK 2023
Burn Lab Pro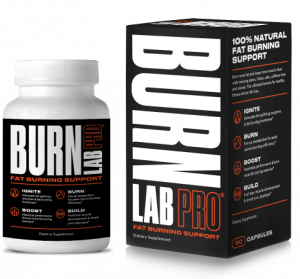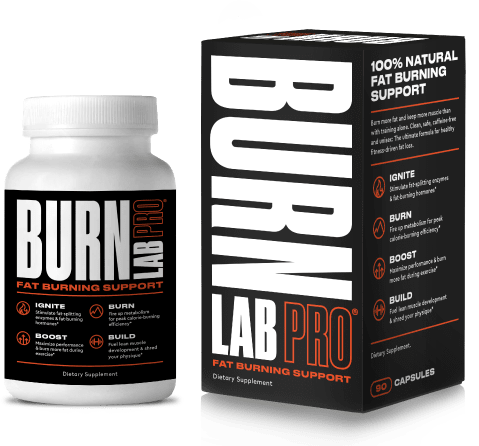 From a reputable supplement manufacturer, Opti Nutra, comes Burn Lab Pro, a quality unisex fat burner. We're very happy to recommend Burn Lab Pro as our best fat-burning choice for women in 2023.
You're not going to find a much cleaner fat burner anywhere; it's stimulant-free, as well as GMO, allergen, soy, and gluten-free, and is also suitable for vegans, with no banned substances.
Even more impressive is its emphasis on helping you to lose weight while fasting, ideal for women who like to limit calories to lose weight. Read on for more details…
Why It's One of our Best Fat Burners for Women in the UK…

Burn Lab Pro does more than help you lose weight; it works by boosting your body's natural fat-burning process, improving your workout performance, and helping you create and maintain lean muscle mass. Ladies, this is what you need to have a nicely toned body without looking too bulky.
Considering that it is stimulant-free, you get the same energy that caffeine provides – only without the inevitable crash afterward. It gives your body the best nutrients that it needs in order to reach peak performance.
The Ingredients Examined
HMB, (β-Hydroxy β-Methylbutyrate), 1,500mg
When a woman wants to lose weight, she usually does it by dieting or fasting along with a regular exercise programme. However, not every woman knows that dieting while training can – ironically – decrease your muscle mass. It doesn't matter how much exercising you add into the mix.
However, HMB is a Branched Chain Amino Acid that works by reducing said muscle breakdown – regardless of your dieting regimen. The 1,500mg of HMB in Burn Lab Pro helps to neutralise the enzymes that occur during fasted training, therefore preventing the occurrence of muscle damage. Plus, HMB can also boost your endurance and balance the hormones that cause fatigue. This way, you can last much longer in the gym.
If your purpose is to build some muscle as well, HMB can also help out with that. Since it encourages the body's protein synthesis, it helps you build muscle while slewing off fat.
The reason why HMB is so effective for women is that instead of being anabolic, its primary purpose is anti-catabolic. In other words, its primary function is to preserve your muscle mass rather than making it bulk out. Therefore, instead of looking like the Hulk, you'll be looking like Jennifer Lopez.
Coleus Forskohlii (Forslean®), 375mg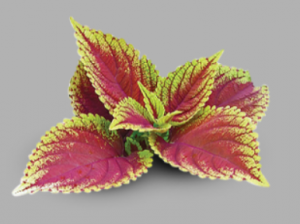 This ingredient originates from a plant that is used in Ayurvedic medicine, with its active ingredient, Forskolin. This means that it's as natural as it can get. Early research demonstrated that this plant can help women burn fat much faster – while also encouraging the production of lean body mass.
Considering that Burn Lab Pro utilises 375 grams of this ingredient, it can help women replace the fat with muscle – providing you with the toned body that you have always wanted.
Forskolin can also help to optimise thyroid hormones, crucial for maintaining a healthy metabolism and weight.
This graphic, courtesy of Burn Lab Pro, shows how its use encourages weight to fall and lean muscle mass to increase.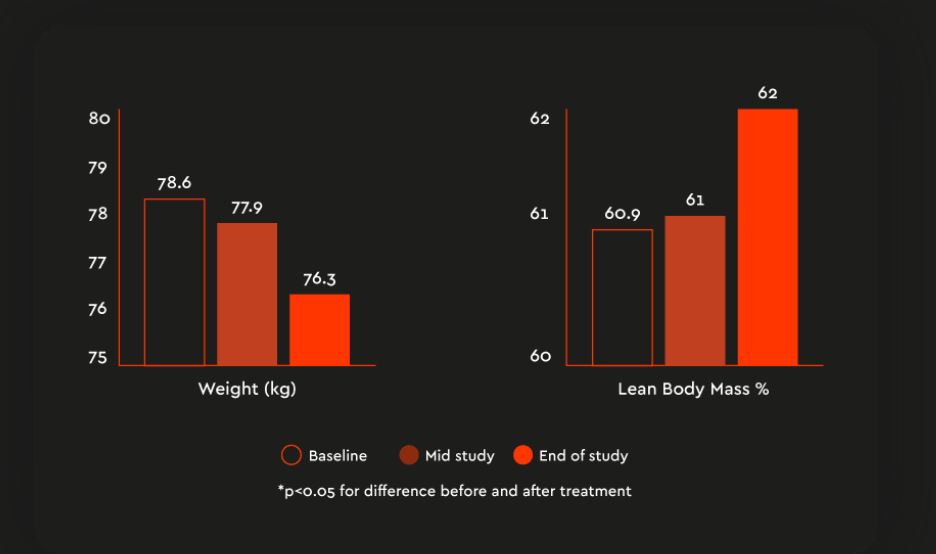 Capsimax® (Cayenne Pepper Extract), 75mg
Cayenne pepper is packed with capsaicinoids, which 'tickle' your nervous system. This raises your body temperature, encouraging thermogenesis, which will help you burn more calories.
BioPerine (Black Pepper Extract), 3.75 mg
BioPerine also boosts your body's thermogenesis ability, increasing your energy and allowing you to burn more fat. But it's its role helping the body to absorb more nutrients – making the ingredients in Burn Lab Pro more potent – that really merits its inclusion here. It's the best natural absorption booster there is.
NutriGenesis GTF Chromium, 90mcg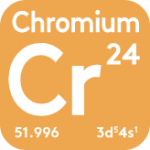 GTF chromium helps with insulin resistance and fat storage, helps to maintain blood sugar and regulate appetite, and supports the efficient metabolism of fats, proteins, and sugars. A review of 11 chromium-related studies linked chromium supplementation with significant reductions in body weight and fat loss.
Calcium, 262.5mg. Calcium is well known for its bone support – always useful when dieting – but studies show a calcium-rich diet can also help to increase thermogenesis, hence its inclusion here.
Conclusion
If you want to hold on to your muscle mass and only create just as much as you need, then Burn Lab Pro may be a very good choice for you. Instead of making you bulk up, it aids in creating that lean body you long for in a healthy, safe and clean way. A perfect fat burner for women.
READ our Full Review on Burn Lab Pro
STACKS WELL WITH
Performance Lab Prebiotic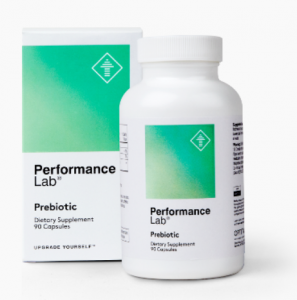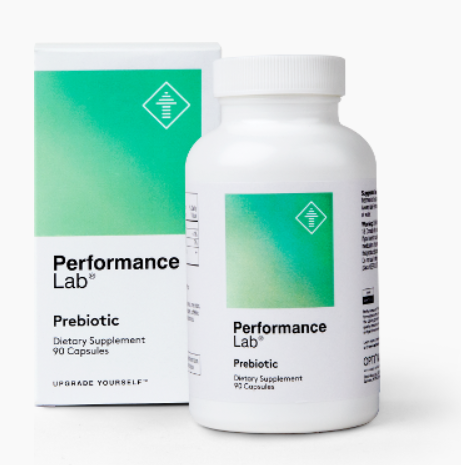 Do you know what works well with the best fat burners? A strong prebiotic to improve the function of the gut. That's because those trillions of little bacteria in your gut can actually influence your weight. Yes, you heard that right.
Gut bacteria play several different roles in your health, from producing certain vitamins to communicating with your immune system, to affecting how effectively you digest your food, AND producing the 'I feel full' chemical.
Here's how it works: These gut bacteria can influence how you digest your food, which nutrients you absorb and how your body stores the energy. In a study of 77 pairs of twins (one of whom was obese and one not), their gut bacteria was examined. Those who were obese had different bacteria in the gut to the ones who were not. Obesity was also associated with less diversity of gut bacteria, ie, fewer tyes of different bacteria in the gut. In other studies, gut bacteria taken from obese people were given to mice, who then also put on weight.
The evidence seems clear: you need a healthy gut bacteria to control your weight. Which, luckily, is just what Performance Lab Prebiotic seeks to achieve.
Performance Lab Prebiotic:
Uses Inulin-FOS, a soluble fibre, which is known to contribute to optimal weight control. Researchers believe this is because it promotes the feeling of satiety by boosting the satisfaction hormone, while at the same time suppressing the hunger hormone ghrelin.
May also act as an appetite suppressant.
Seeks to fertilise and strengthen the existing microflora bacteria we already have in our own gut, as opposed to providing dozens of new strains in unnatural ratios as many traditional probiotic supplements try to do. (Even then, you'll find many of these probiotic strains are 'dead on arrival' as they can't pass through stomach acid like Performance Lab Prebiotic can).
Offers additional bonuses over and above weight control, such as supporting heart health, bone health, and promoting a healthy immune system.
READ our Full Review of Performance Lab Prebiotic
---
Hourglass Fit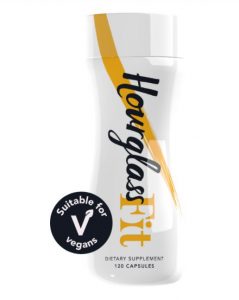 This fat burner for women promises to provide that hourglass shape that every woman dreams of. It changed its recipe in 2021, promising a 'new and improved formula' as well as a tweaked name (it was previously just called Hourglass).
How It Works
Made by UK company Propura, Hourglass Fit follows a safety-first ethos that is refreshing in today's crowded marketplace.
Hourglass Fit is not designed as a quick weight loss option or a crash diet. Instead, it seeks to help you burn fat and lose weight in a slow, sustainable manner that also helps you to preserve your curves.
It pledges to encourage thermogenesis, speed up metabolism, suppress the appetite, maintain energy levels and balance blood sugars.
The Ingredients Examined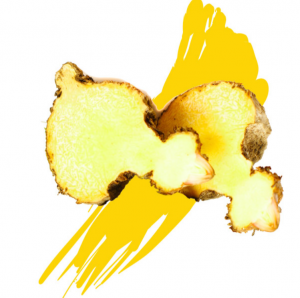 Previously included at half the dosage, this is key to the Hourglass Fit formula. As a source of dietary fibre, glucomannan can absorb the water inside your stomach, causing it to swell and provide a feeling of satiety. Since you'll be raiding the fridge less often, you'll be able to drop the weight much faster.
When ingested, glucomannan can absorb a high amount of liquid – turning into a gel that is not absorbed by your body but is eliminated instead. This gel will also curb your cravings, a huge benefit to habitual snackers.
This is a very clever addition to a women's fat burner as research shows that snacking habitually breaks a woman's dieting cycle. One American study, for instance, found that almost 50% of women craved chocolate around the start of their menstrual cycle. Banish cravings, and you give women a fighting chance to get fit and healthy.
5-HTP is an amino acid that boosts 'feel-good' serotonin levels to improve mood — useful when on a diet — and also helps to counteract hunger hormones. Research shows that 5-HTP supplementation helped to increase satiety and decrease BMI (Body Mass Index) in women after four weeks.
Another addition to the Hourglass Fit formula, vitamin B2 is a key nutrient for women on a calorie-restricted diet. It helps to convert the food you eat into energy, ensuring you and your metabolism keep going. As an extra bonus, it helps to maintain healthy skin and hair.
When it comes to fat loss, the vitamin B6 in Hourglass Fit can help boost your metabolism by improving the thyroid function. The body will become better at maintaining a proper hormonal balance, cutting food cravings and protecting your protein-based metabolism.
Vitamin B6 also allows you to transform your body's glycogen into glucose – the exact ingredient that you need to have more energy. So, you will able to burn more calories as you are exercising.
Thanks to vitamin B12, dietary fat is turned into energy that helps you burn fat and allows for muscle recovery.
Chromium helps normalise your blood sugar levels, supporting thermogenesis – and therefore helping with the fat burning process.
Another addition to the new formula, zinc is included here because of its link to the way our bodies handle fat, insulin and more. Zinc can help to keep insulin at optimal levels, preventing damaging changes in appetite. It also has a strong connection to the thyroid, helping to influence hormones that can affect metabolism and resting metabolic rate (the rate at which you burn calories when resting).
By adding zinc to the formula, Hourglass Fit can help you to control your appetite and aid your metabolism to burn calories effectively.
Extracted from black pepper, this will boost your metabolism and allow you to burn fat much faster. It also acts as an appetite suppressant.
This is a form of black pepper that will encourage thermogenesis while boosting your body's ability to absorb the other nutrients and ingredients. We look for this in the best fat burners for women.
Conclusion
Hourglass Fit does not focus on the building of muscle mass, but rather on appetite curbing and metabolism-boosting. It uses additional B vitamins to give you added energy and 5-HTP to improve mood and motivation.
Hourglass Fit fulfills its promise to be "an intelligent fat burner for women." It identifies the red flags when it comes to women's diets in particular — craving and snacking — and delivers ingredients to curb them. It avoids hype and buzz ingredients to create a powerful well-researched product that should help you to lose weight in a safe and sustainable way.
READ our Full Review of Hourglass Fit