This page may contain affiliate links and we may earn a small amount of money from any products bought. Our reviews, however, remain independent and impartial.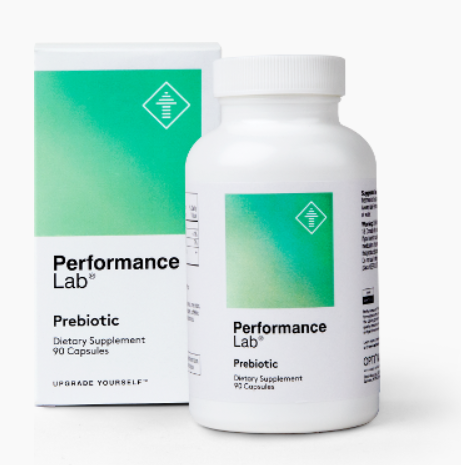 They say we are what we eat, and a significant part of our nutrition involves feeding the hundreds of different bacteria species that live in our guts.
Don't worry, these are the good kind of microbes; they have a significant impact on our health, and possibly even our moods and behaviour. We need to keep them fed and in balance; the healthier they are, the better we fare.
That's where a good prebiotic supplement like Performance Lab® Prebiotic – our favourite supplement of its kind – comes in. Consider it like a fertiliser for the good bacteria in the colon. It can provide health benefits beyond basic nutrition.
Food sources for prebiotics aren't all that appealing – under-ripe bananas, raw garlic and leeks, raw chicory root, plus other foods unlikely to be part of your standard diet – so you may want to turn to a supplement like Performance Lab® Prebiotic.
It aims to boost immunity, enhance nutrient absorption, decrease stress and aid in healthy weight loss. Boosting the desirable bacteria in the digestive system can also potentially reduce the risk of disease.
BUY: Performance Lab Prebiotic
The Ingredients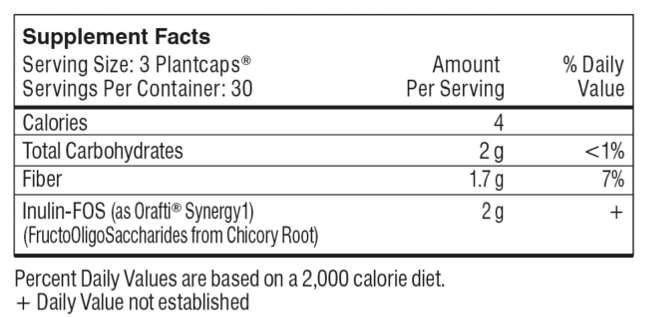 Performance Lab® Prebiotic contains Inulin-FOS (Fructo-Oligo-Saccharides), excellent prebiotics that pass through the small intestine undigested, reaching the colon ready for action. The Inulin-FOS in Performance Lab® Prebiotic is sourced from chicory root, a particularly plentiful source of the prebiotic.
Once in the colon, the Inulin-FOS stimulates the growth of a live probiotic bacteria called  Bifidobacterium. (If prebiotics are the fertiliser, think of probiotics as the seeds that grow from it).
Bifidobacterium helps to ensure the health of the digestive system and metabolism, allowing the body to break down foods accordingly, helping it to absorb critical compounds such as magnesium, zinc and calcium.
In short, it tackles bad bacteria in the intestines, helps to boost the immune system and prevent constipation. It may also help to reduce concentrations of certain carcinogenic enzymes in the intestines.
The heath of the gut has a direct impact on your stress levels and mood – which is why one of the many functions of Inulin-FOS is to diminish stress levels.
Let's examine the benefits of Performance Lab® Prebiotic in more detail:
Benefits of Prebiotics: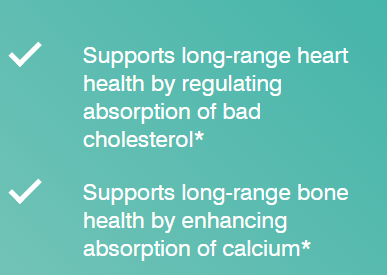 The reason why probiotics such as Bifidobacterium support the body's immunity is that they improve the proliferation of immune cells – macrophages and lymphocytes.  Performance Lab® Prebiotic supports Bifidobacterium, helping to boost this immune response.
Bifidobacterium generates a beneficial acidic environment, which facilitates the absorption of minerals. Aside from that, it contributes to synthesising vitamin K and B vitamins in the gut.
The fermentation of Inulin-FOS generates lactic acid. This diminishes the gut's pH while reducing the activity of harmful bacteria such as E. Coli and Candida Albicans. In short, Bifidobacterium contributes to strengthening the barrier against pathogens.
Modulates Stress and Mood
There is emerging research to suggest that the sort of probiotics nourished by Performance Lab® Prebiotic can reduce anxiety and stress and influence mood positively. In animal research, Bifidobacterium increased levels of tryptophan, a precursor to serotonin, the original calming brain chemical.
Since Inulin-FOS is a soluble fibre, it cannot be digested in the small intestine. Therefore, during the digestion process, the soluble fibre takes in water, which makes it expand and form a kind of gel, as it goes through the GI tract. When it comes to the digestive function, this will make the stool softer, addressing constipation problems, if any. As a result, this could help you address colon issues or haemorrhoids.
Inulin-FOS is also associated with optimal weight control. This is due to its capacity for absorbing water, preventing the hunger hormone from acting up. In other words, it promotes a feeling of satiety.
On a different note, soluble fibre diminishes the levels of bad cholesterol inside the body, which is another noteworthy benefit.
A Special Note about the Manufacturing Process
Performance Lab® is known in the supplement market for its clean and ethical manufacturing processes. Performance Lab® Prebiotic adheres to this high standard too and is made using Orafti® Synergy1. This is 100% vegetable origin, meets the highest quality requirements and combines the health benefits of two different fibres to provide its selective support for Bifidobacterium. The compound is organic, mild and reduces the likelihood of unpleasant side effects.
BUY: Performance Lab Prebiotic
The Pros
Performance Lab® Prebiotic is easily absorbable
It is GMO-free
100 percent natural
Vegan-friendly
It is tested for microbes, allergens, herbicides, pesticides and other contaminants
The science behind Performance Lab® Prebiotic is backed up by extensive research
Uses quality ingredients with superior manufacturing
Performance Lab® Prebiotic can also act as an appetite suppressant
The Cons
It can cause gas, which can be inconvenient at times
Performance Lab® Prebiotic is only available for sale from the official website, meaning you won't find it in shops online or in the real world.
Safety/ Side Effects
Inulin is known to trigger gastrointestinal side effects, such as gas, diarrhoea, and abdominal discomfort, but this is usually at higher dosages. Aside from that, there aren't any noteworthy drawbacks.
In addition to that, there is insufficient research regarding the intake of inulin during pregnancy or breastfeeding. Hence, in this case, you should discuss it with a doctor beforehand.
How to Take It
In order to benefit the most from this supplement, you should take three capsules with your breakfast, or the first meal of the day. In addition, you should take three capsules with your second meal. As a rule of thumb, it's recommended to take the supplement with 8 oz. of water, at the very least.
Who Takes It?
Performance Lab® Prebiotic can be taken by anyone who wants to promote a healthy digestive function. The microflora present in the supplement could be suitable for those who have found standard probiotic supplements inefficient and want to try a different, more nourishing product.
Does It Work?
For the most part, this supplement is supported by extensive research. Most importantly, it has been proven to support the health of the digestive system, while supporting metabolic health and immunity. This is thanks to its unique formula featuring Oligofructose Enriched Inulin (Inulin-FOS). Being a superior source of fibre, it also supports healthy weight control, blood sugar balance and the wellbeing of the heart.
Note that to get the results you want, you should embrace a healthy lifestyle as well. Performance Lab® Prebiotic will be more effective alongside a diet and exercise regime, and it would be wise to also consider eating foods rich in prebiotics on a regular basis.
Conclusion
So, what makes Performance Lab® Prebiotic the best prebiotic supplement on the market? For one thing, its natural, 100 percent safe formula makes it appropriate for almost anyone who wants to enhance his/her gut health. It is gentle on the gut while promoting your overall health. It goes without saying that your workout performance is imminently linked to your overall wellbeing.
And since this supplement provides everything you need for a healthy immune system, digestive system, and metabolism, you might also experience a boost in performance. It's all connected.
BUY: Performance Lab Prebiotic