This page may contain affiliate links and we may earn a small amount of money from any products bought. Our reviews, however, remain independent and impartial.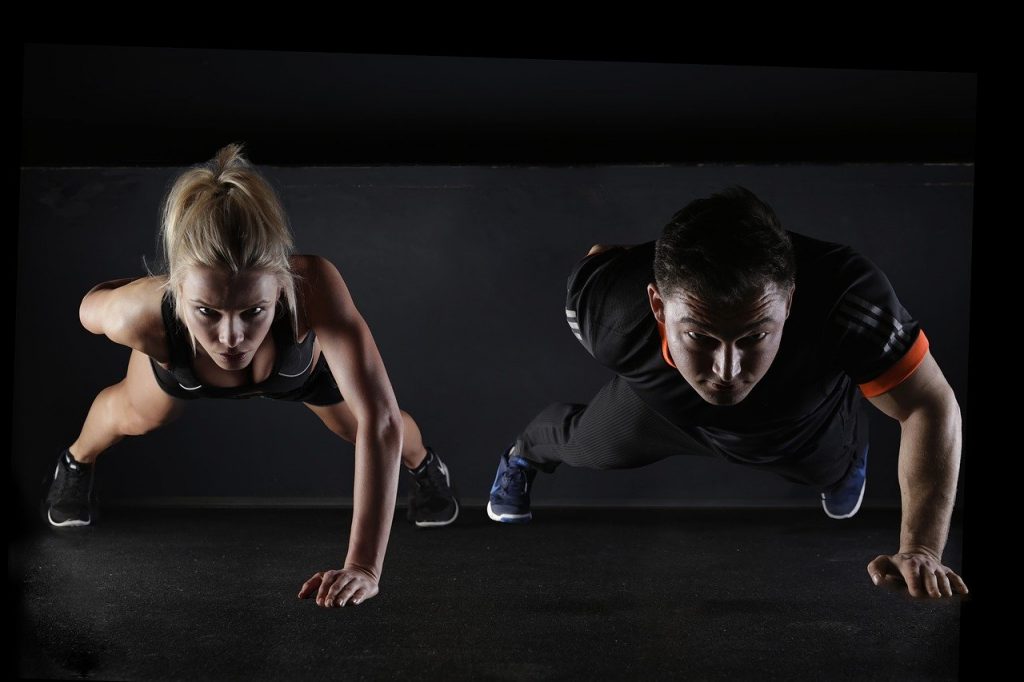 Finding a good pre-workout could be the difference between a regular session and the best training session you've ever had. Seriously, we are not understating this. Pre-workouts can banish fatigue, increase energy, improve endurance, and even help boost your mood and motivation. In this article we are going to look at the best pre-workouts to buy in the UK in 2021.
After reviewing dozens of supplements, we believe that Pre Lab Pro is the best stimulant pre-workout currently available on the market.
Visit Pre Lab Pro's Website here
Or read on to learn why we chose this product as our #1 pre-workout.
The Purpose of Pre-Workouts
Pre-workouts serve several functions, the most obvious being to increase the amount of energy that you have available to you. There are several ways that this can be achieved, though the most common method is to not actually increase your energy at all (bear with us here).
Ingredients such as caffeine, for instance, don't boost your energy but instead temporarily block fatigue,  giving you the impression that you've had an increase in vigour. If you've had a bad night's sleep or have been working for ten hours straight before a workout, tiredness and exhaustion can ruin a workout, but a decent pre-workout can help to banish your fatigue for an hour or so while you train.
Some pre-workouts, of course, do boost energy. Ingredients such as carbohydrates, branched-chain amino acids (BCAAs), or creatine can boost energy levels (or improve energy transfer which amounts to the same thing).
More energy equals a better workout, allowing you to lift heavier weights for more repetitions, or to run faster, or to grind out an extra 30 seconds on that damn rower when every part of your body wants you to give up. At moments like this a good pre-workout may feel Heaven sent!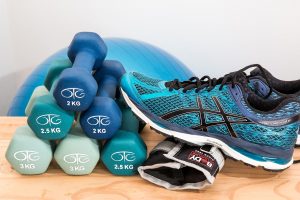 But pre-workouts can do more than that, they can even improve your cognition. Ingredients such as caffeine and creatine have been shown to help you concentrate better, make quicker and more decisive choices during stressful times (such as in the middle of a football match), and generally help you learn better. They can also boost your motivation.
There is a reason why students and caffeine are rarely parted during exam time. This can be true of many of the ingredients in a pre-workout, and some companies have really concentrated on this over the last few years.
Stim vs Non-Stim
You can split pre-workouts into two types, stim and non-stim. Stim pre-workouts contain ingredients that act upon your central nervous system. The most common stim pre-workout ingredient is caffeine, as it is mostly safe (when taken in sensible amounts) and very effective. There are many other ingredients that can stimulate your CNS, and they all work in a similar way, banishing fatigue, boosting adrenaline, and increasing focus.
If you want to cut down on your stimulants for a few weeks but don't want your workouts to suffer – or you'd rather avoid stimulants altogether – then you can take a non-stim pre-workout. These are pre-workouts that don't contain stimulants but work in a more subtle way.
There's no denying, however, that many athletes find non-stim workouts to be less effective than stimulant ones, so you may want to opt for a product that contains caffeine for an extra mental and physical boost. If so, we'd recommend that you choose products that also contain L-theanine — a nootropic that helps to dial down the side effects of caffeine.
Good Ingredients/ What to Look For
There are many good ingredients that can be found in pre-workouts, but remember, it is all about the dosage! Some unreputable supplement companies will look to cut costs by including great ingredients but only in very small dosages (luckily, we are highlighting some excellent pre-workout supplements below that absolutely do NOT do that). But here are some good ingredients to look out for:
Caffeine – there is a reason why every stim pre-workout on the market seems to contain caffeine of some description, it works. Increases in muscular endurance, strength, power, focus, improved mood, and increased fat loss too. An excellent stim pre-workout ingredient.
Creatine – Increased muscular endurance, improved energy, increased focus, and increases in strength and power.
Betaine – An up-and-coming pre-workout staple, betaine is an amino acid that can help boost power output, increase muscle gain, and improves the way your muscle cells use energy. More and more research is coming out in favour of betaine every day.
Beta-Alanine – An excellent non-stim supplement ingredient that can reduce fatigue and allow you to train harder and for longer.
L-Citrulline – Combines well with creatine, but that's not all. L-Citrulline enhances nitric oxide production (allowing for a greater pump), increases power, and can increase the time it takes for your muscles to fatigue (by clearing ammonia).
Best Time to Take a Pre-Workout
The standard advice is to take your pre-workout about an hour before your session, but we think that there is an issue with this. When you go to the gym do you immediately walk up to a heavy barbell and deadlift it? Or instead, do you place your bag in a locker, talk to a friend, climb onto an exercise bike for five minutes, and then spend ten minutes waiting for the barbell to become free? For most people it is the latter.
If you had taken your pre-workout one hour before your gym session the benefits would have peaked while you were putting your bag in the locker! We say take the pre-workout about 30 minutes before a workout, that way you should see the results while you are lifting the heaviest weights, rather than while you're warming up.
The Best Pre-Workouts to Buy in UK in 2021
There are some seriously good pre-workouts out there now, so it was difficult to pick out the best pre-workouts to buy in the UK in 2021. But these absolutely deserve to be here:
Pre Lab Pro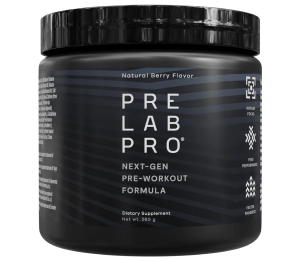 There's a new addition to our Best Pre-Workouts of 2021, and it's a new entrant onto the market, coming out swinging. Pre Lab Pro goes head-to-head with our previous favourite pre-workout, Performance Lab Pre.
Pre Lab Pro is a Next Gen Pre-Workout with an updated formula that involves not just one but TWO nitric oxide boosters for sustained release, alongside smart caffeine. Throw in some potent antioxidants to help the body recover, and some much-appreciated vitamins and minerals, and you have the makings of an excellent pre-workout.
Let's look at Pre Lab Pro in a bit more detail…
Pre Lab Pro promises to improve your workouts by supporting strength, speed, endurance and stamina, muscle-building, cardio, and recovery.  As well as the physical boost, its ingredients also help with improved focus, intensity, calmness, and clarity. The ideal combination.
The Pre Lab Pro Formula
Here comes the first quality nitric oxide booster – Red Beet – a superb and natural nitrate source. Lots of research has been done into Red Beet and it has been proven to:
Provide more energy to the muscles.
Improve neuromuscular performance.
Aid with mental clarity and reaction time.
Delay fatigue, maintaining muscle power.
Support the cardiovascular system.
In addition, the form of Red Beets included in Pre Lab Pro, RedNite®, includes some potent antioxidants to protect, soothe and help muscles to repair.
In short, Red Beet is a highly effective vasodilator boosting NO levels. NO helps to boost blood flow and oxygen to the muscles, helping you to push your muscles to the limit.
If Red Beets is the first NO booster, then the Citrulline included in the Setria Performance Blend is the second. It's another excellent nitric oxide booster that can help improve endurance and muscle pumps, among other things. Few formulas combine two different NO boosters in one – and it's a genius move. Just when you're starting to flag after the first NO boost, the citrulline gives you a second wind. The Pre Lab Pro formula can really promise to boost AND maintain NO levels.
Also, in the Setria Performance Blend is glutathione, a powerful antioxidant made up of three different compounds which act as anti-stress, especially during training and exercise; protect against DNA damage, and tackle fatigue while supporting sleep.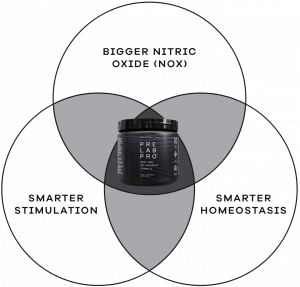 Pre Lab Pro also offers Smart Caffeine, a combination of Natural Caffeine and the nootropic L-Theanine. Here's another example of where Pre Lab Pro's quality shines through.
Rather than cram the pre-workout full of massive quantities of caffeine for a quick kick, Pre Lab Pro includes a modest 80mg of caffeine allowing you to control your dose (one scoop or two). Caffeine, of course, helps to banish fatigue, enhance focus, boost fat burning, and improve physical performance. Of course, it can also come with a subsequent crash or side effects such as anxiety and jitters.
But not in Pre Lab Pro! Pre Lab Pro supplements the caffeine with L-theanine, which is known to offset any negative effects of caffeine while also encouraging a form of calm alertness.
Other ingredients in Pre Lab Pro include B-vitamins which also help to counterbalance the caffeine and preserve energy levels, and L-tyrosine – an especially useful nootropic to help with stress reduction after exercise. Very handy to keep you motivated too.
The final ingredients are:
Vitamin D – helps maintain strong bones.
Himalayan Pink Salt to aid absorption and hydration.
Potassium, a key electrolyte.
Iron: maintaining healthy iron levels helps with endurance, strength, and muscle power.
Pre Lab Pro is a Super Clean Formula
There's no denying that Pre Lab Pro's formula should work and work well. Here's some other good news – it's also an incredibly clean formula. It's vegan-friendly, allergen-free, eco-friendly, non-GMO, and free of banned substances and artificial additives or colours.
Conclusion on Pre Lab Pro
After reviewing Pre Lab Pro, we're happy to say that this is the best stimulant pre-workout on the market. It offers a clever ingredient combination with a modest caffeine dose that will allow you to enjoy the benefits of caffeine without the crash. Its double nitric oxide boosters provide muscle and energy support for a longer, more intensive and rewarding workout. It's suitable for any form of exercise, from strength training to endurance exercise, HIIT, and more.
PAIRS WELL WITH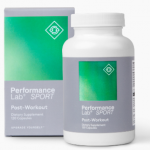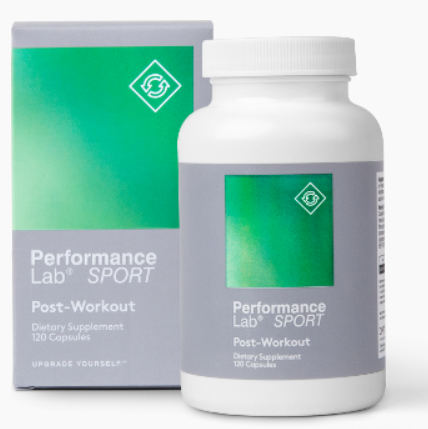 Performance Lab Post. Pre Lab Pro pairs well with Performance Lab's post-workout, simply known as Post. If Pre Lab Pro helps to boost intensity of exercise and strength, Post helps muscle recovery , repair and growth. Allowing you to do it all over again tomorrow!
Combining Pre Lab Pro and Performance Lab Post allows you to combine and increase doses of beta-alanine and creatine (in superior Creapure form). Together they provide ideal doses of both, seen in human research to produce advantageous muscle benefits.
---
Performance Lab Stim
One of the best pre-workout hacks out there is to just take a caffeine pill, this has a lot going for it. But what if you could get even more out of a caffeine pill? Stim by Performance Lab looks to answer that question.
Not only does it contain a standardised dosage of caffeine, but it also offers L-Theanine and L-Tyrosine which can remove any of the side effects without affecting performance! Performance Lab Stim is designed to work in combination with Performance Lab Pre which is why we've placed these two next to each other. They both work excellently when taken separately but are greater than the sum of their parts when combined.
BUY: Performance Lab Stim 
---
4Gauge
Named after a shotgun, designed to look like a shotgun shell, and some would say as effective as a shotgun in a zombie movie. 4Gauge is a great pre-workout.
Like Performance Lab Stim, the manufacturer of 4-Gauge has made the smart decision to combine caffeine with L-Theanine to provide performance-enhancing benefits without the drawbacks (jitters, headaches, nausea, insomnia etc).
There is also L-Citrulline, betaine, and rhodiola rosea (to improve your mind).
BUY: 4Gauge direct
Honourable Mention…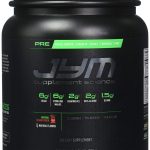 Pre-JYM
Made by Bodybuilding.com legend Jim Stoppani, this stimulant pre-workout gives a good dosage of caffeine (300mg), ably supported by citrulline malate, betaine, taurine, tyrosine, choline, and some BCAAs (great for banishing fatigue).
Conclusion
There are some great pre-workouts on this list and you can't go wrong with any of them. Our favourites are probably Pre Lab Pro, Stim and 4Gauge. Each offers something slightly different and give you flexibility of choice.