This page may contain affiliate links and we may earn a small amount of money from any products bought. Our reviews, however, remain independent and impartial.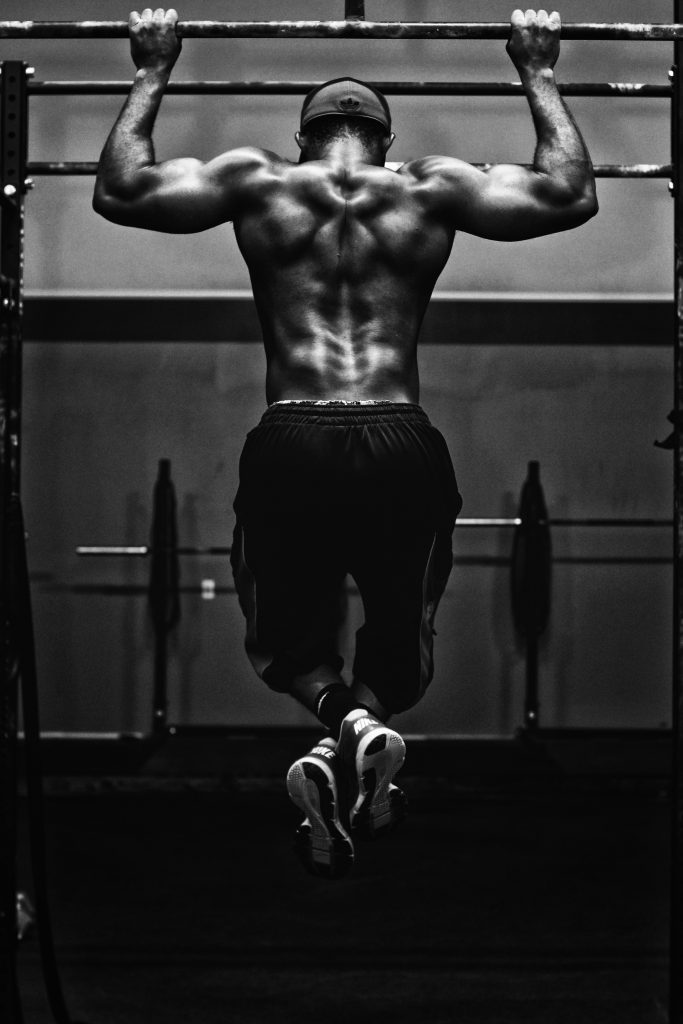 <<< UPDATED: Best Pre-Workout Supps to Buy in UK in 2020 >>>
Everyone remembers the first time they tried a pre-workout supplement, that incredible surge in energy, focus, and the feeling that anything is possible. But not all pre-workout supplements are created equal, and for many people it is very difficult t o tell a good pre-workout from a bad one.
Considering how expensive some pre-workouts can be, this is a big deal!
Luckily for you, the reader, this article will help you to discover exactly what to look for in a pre-workout supplement. Which ingredients are best, which ingredients you might want to avoid, and the different types of pre-workout supplement available.
After reviewing dozens of supplements, we believe that Performance Lab SPORT Pre is the best pre-workout currently available on the market.
Visit Performance Lab's Website here
Or read on to learn why we chose this pre-workout as our #1 recommendation.
What Should a Good Pre-Workout Achieve?
What is the purpose of a pre-workout? The most obvious purpose is to improve your performance in the gym. This can be achieved by reducing fatigue, improving focus, and increasing muscular endurance.
But another purpose of a pre-workout is to help people who don't want to train to get through those gym doors. If you've had a bad night's sleep, or a long day at work, then going to the gym can sometimes feel like a chore.
A good pre-workout can help energise you, motivate you, and get you excited to train. At the beginning of this article we mentioned that initial feeling of euphoria after taking a pre-workout. While that feeling does go away after a while, it can be very useful at first.
A good pre-workout can also help to reduce fatigue. Not just the fatigue that comes with a lack of sleep or a long day at work. We're talking about fatigue from training the day before. Ingredients such as caffeine can help reduce pain, which can lead to you training harder for longer, in spite of your aching muscles.
Stimulant v Non-Stimulant Pre-Workouts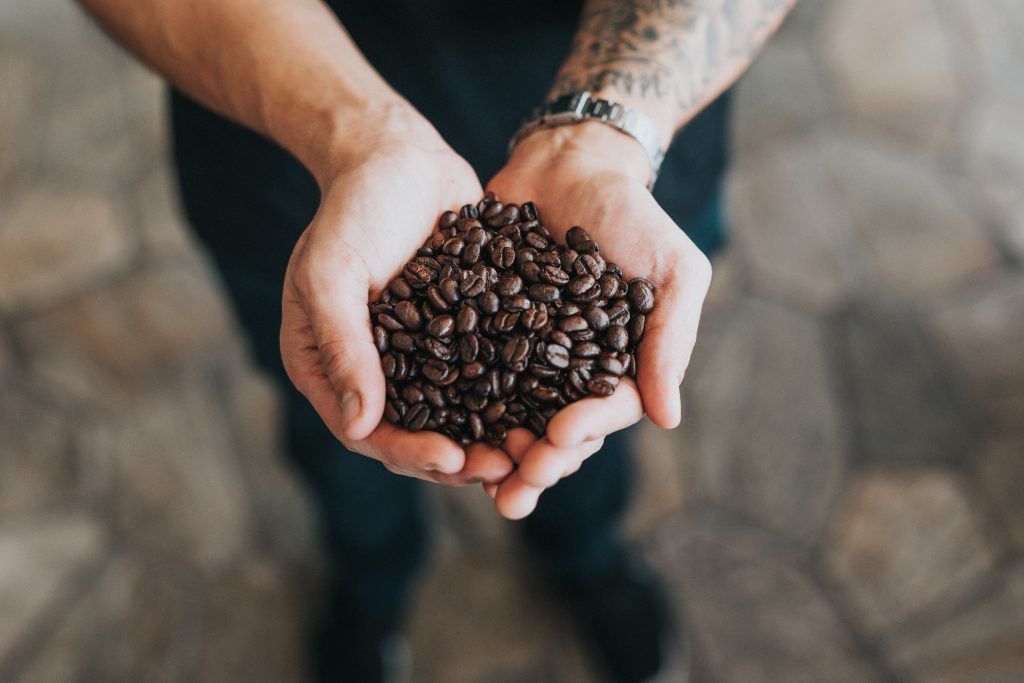 There are two types of pre-workout supplements out there, and knowing the differences between the two is very important. Stimulatory pre-workouts are those that contain ingredients such as caffeine that can stimulate your central nervous system.
These tend to be very effective, but many people avoid them for two reasons:
As mentioned before, your body can build up a tolerance to them making them less and less effective the more you use them.
People who train in the evenings may not want a stimulatory pre-workout as this can affect their sleep (caffeine can stay in your system keeping you alert for several hours after ingestion).
Luckily there are non-stimulatory pre-workouts out there. These are designed to help you perform better, feel more energised, and help your focus without the use of stimulants. This often means that they are more creative with the ingredients used. It can also mean that they are not quite as effective (otherwise there would be zero need for stimulatory pre-workouts).
One way to get the best of both worlds is to cycle between stimulatory and non-stimulatory pre-workouts.
By cutting out stimulants such as caffeine for a period of between 2-12 weeks you can effectively re-set your caffeine tolerance. How long it takes can be affected by a whole range of factors (personal biology, how much caffeine you have on average, how long you have been consuming caffeine for etc).
You could take a stim-free pre-workout for a few weeks while cutting your caffeine intake. This would work well if you based your training program around this cycle too. Once your tolerance is back up you could switch back to a stimulant and see a big difference to your performance in the gym.
Ingredients to Look For
There are a number of good ingredients that you can have in a pre-workout. In this section we will take a brief look at four of them. This is not an exhaustive list by any means, but these are my favourites.
Creatine – the ideal ingredient to boost ATP energy and boost your performance ability significantly.
Caffeine – Caffeine is a popular pre-workout ingredient, helping to boost energy and focus. A look at the research tells us that for performance improvements you need to take quite a high dose.
Caffeine intake should be based on your body weight, a 50kg person should not be taking the same amount of caffeine as a 100kg person, because it would effectively be twice as strong! But for simplicity, 200-400mg of caffeine is usually the amount required for increased power/muscular endurance etc… The Mayo Clinic recommends no more than 400mg of caffeine a day for safety, however, so be sure to watch your overall caffeine intake if you're using a pre-workout that's heavy on the caffeine.
Of course, some people are very sensitive to caffeine or prefer to avoid it, so this isn't a must for everyone.
Arginine – Arginine is used to increase blood flow. It does this by boosting Nitric Oxide formation in the body. The more blood flow you have during a workout, the more nutrients are delivered to the muscles. This can help boost protein synthesis and lead to bigger and stronger muscles (at least theoretically).
Alternatively, you can use Citrulline which converts to Arginine in the body, in fact it may even be a more effective method of boosting Arginine than actually taking Arginine!
Beta-Alanine – If you've ever felt a tingling sensation in your fingers after consuming a pre-workout then you can thank Beta-Alanine. Don't worry, this feeling is completely harmless. Beta-Alanine does have a lot of uses though.
Studies have found that Beta-Alanine can increase muscular endurance as well as reducing fatigue. These are two very important requirements for a high-quality workout.
Branched-Chain Amino Acids (BCAAs) – BCAAs have got quite a bad rep over the last few years, with many fitness experts (correctly) pointing out that provided your protein intake is sufficient you will not need to supplement with BCAAs for muscle growth.
But as a pre-workout ingredient, BCAAs have a lot of uses. They can reduce fatigue, stimulate protein synthesis, and improve your endurance. They may also reduce your rate of perceived exertion (RPE) and help you to focus better.
What to Avoid in Pre-Workouts
The big thing to avoid when looking at pre-workouts is any supplement that uses a proprietary blend.
A proprietary blend is basically a sneaky way for supplement companies to hide the dosages of each ingredient. For example, let's say that you bought a pre-workout that contained caffeine, beta-alanine, and arginine.
It would be useful to know how much caffeine was in each serving (particularly if you are quite light and don't want to over-indulge). On a normal supplement it would say how much caffeine was in each serving, how much beta-alanine, and how much arginine.
But a proprietary blend would just give the weight of all the ingredients without saying how much of each was in the product. So, it could say 500mg overall weight, but it wouldn't say whether there was 1mg or 400mg of caffeine per serving.
It's pretty dodgy, and there is no real reason why a supplement company would need to do that. Avoid!
When to Take a Pre-Workout (Time Before a Workout)
A non-stimulatory pre-workout should be taken right before a workout for it to be at its most effective. The ingredients will often work instantaneously.
However, a pre-workout that contains caffeine should be taken around 30 minutes before a workout. A 2002 study by Cox et al found that caffeine taken 60 minutes before a workout was most effective [7].
But remember that you don't just walk straight into the gym and train at 100%. There are warm-ups, possibly some foam-rolling, and setting up your equipment.
You want the caffeine to kick in just as you are performing your first working set (a set where you are using a challenging weight rather than a warm-up set). Taking your pre-workout in the car park outside the gym, or just as you walk into the changing room seems like the best time to do so.
So, there you have it, you should know now that pre-workouts can be split into two groups and that both have their place. You should be able to identify which ingredients to look for, and which to avoid. You should also know when to take your pre-workout so that it is at its most effective.
Why not check out our recommendations for the Best Pre-Workouts to Buy in the UK in 2019 below? You can use your new-found knowledge to make the best decision for your personal needs.
Best Pre-Workouts to Buy in UK in 2019
Performance Lab SPORT Pre-Workout: Best Stimulant-Free Pre-Workout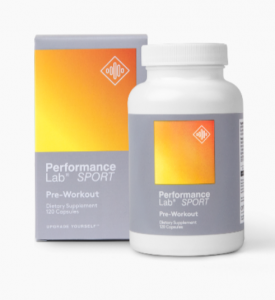 From the impressive all-natural Peformance Lab range from Opti Nutra comes Performance Lab SPORT Pre-Workout, a clean supplement that pledges to improve muscle growth, aid endurance, boost focus, energy and strength, and improve your exercise performance.
Stimulant-free, as well as GMO, vegan, gluten and soy-free, it combines effective pre-workout ingredients such as creatine (1g included in the all-important Creapure form so still plenty useful in a pre-workout stack) and glutamine with L-citrulline (raises argenine levels) and L-Carnosine.
Also includes promising new ingredients such as Maritime Bark Extract and Cordyceps Super.
We love Performance Lab SPORT Pre-Workout for its clean, stimulant-free appeal and its commitment to looking after the health of your muscles as well as boosting your performance.
BUY: Performance Lab SPORT Pre
Read our Full Review of Performance Lab SPORT Pre-Workout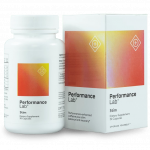 UPDATE December 2019: If you're intrigued by Performance Lab SPORT Pre, but wish it had a *hint* of caffeine to give you an additional boost, there's now a new stack option for you:
Performance Lab SPORT Pre + Performance Lab Stim.
Performance Lab Stim gives a modest 50mg of natural caffeine alongside some great secondary ingredients to provide a healthier, cleaner hit of caffeine without the nasty side effects. With such a modest caffeine dose, you can also choose to double or triple your dosage: you have the control. Designed to match well with SPORT Pre.
BUY: Performance Lab Stim 
Read our Full Review on Performance Lab Stim
4Gauge: Natural Pre-Workout with a Hit of Caffeine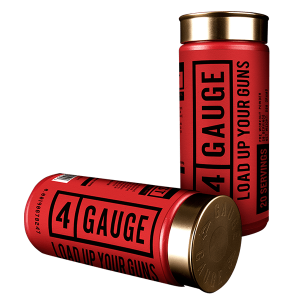 4Gauge, from well-respected UK company Roar Ambition, comes in shotgun shell-style packaging and claims to be the 'safest and strongest pre-workout on the planet.'
Don't let the in-your-face marketing fool you, however, because this really is one of the best pre-workouts around. It combines proven workout ingredients (1g creatine, Citrulline Dl-Malate, Acetyl L-Carnitine, caffeine) alongside nootropics L-Theanine (offset the caffeine jitters) and Rhodiola Rosea for motivation. Combined with red beet and coconut water powder for a nitric oxide boost and effective hydration.
Should give you more power, more muscle, a laser-like focus, extend your stamina and endurance and feed the muscles with oxygen and nutrients while you train. What's not to like?
BUY: Direct 
Read our Full Review of 4Gauge
Honourable Mention….
Pre-JYM: Strong, Science-Led Pre-Workout, High Caffeine Content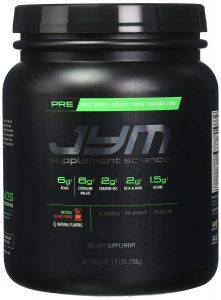 Jim Stoppani is the founder of the award-winning supplement company JYM Supplement Science and this pre-workout is one of their most popular products, very easy to buy in the UK.
Pre-JYM Pre-Workout promises to deliver supreme energy, create a hyper focus and enhance your workout. It does this via 6g of Citrulline Malate, 6g of BCAAs, 2g each of creatine and beta-alanine, alongside tyrosine, taurine, beet root extract, Choline Bitartrate, Alpha-Glyceryl Phosphoryl Choline, N-Acetyl L-Cysteine, BioPerine and 300mg of caffeine.
Pre-JYM contains the highest caffeine content of all the pre-workouts on our list and unfortunately doesn't include theanine to offset any side effects.