This page may contain affiliate links and we may earn a small amount of money from any products bought. Our reviews, however, remain independent and impartial.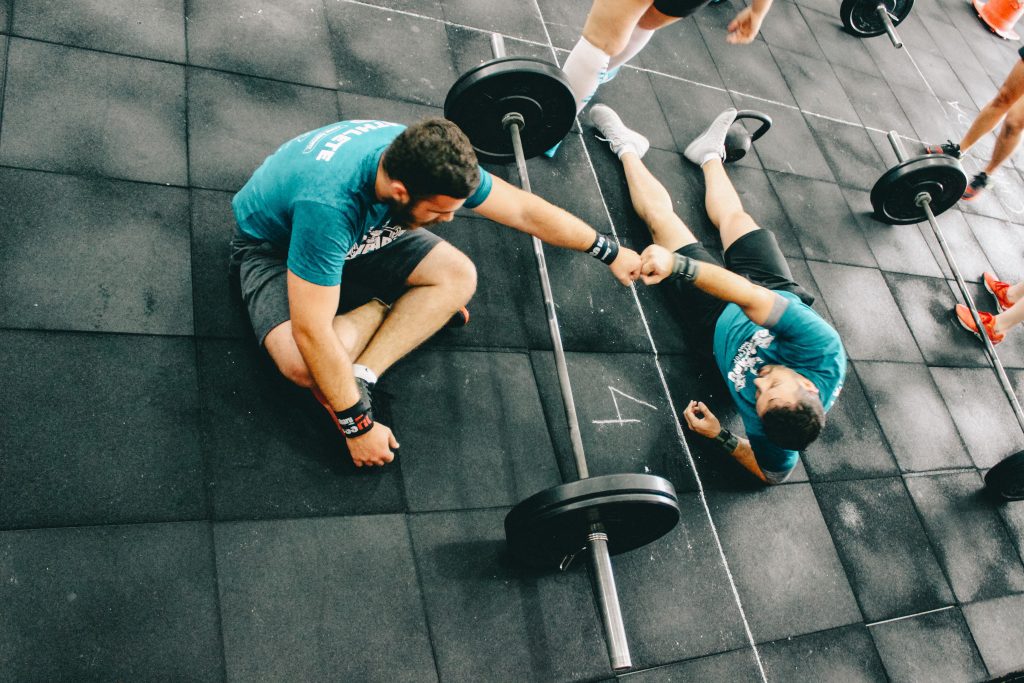 You probably already know the importance of fuelling your workouts, but what about after you've exercised?
Post-workout nutrition and supplements cover this time, fuelling your recovery – which is when all the magic happens. You get stronger when you rest and recover, when your body has a chance to use nutrients to repair and build muscle.
During this time, you're going to need a combination of protein and other nutrients that kickstart – or improve – the recovery and growth processes. Today we're going to discuss the best post-workout supplements to boost recovery and results.
After reviewing dozens of supplements, we believe that Performance Lab SPORT Post is the best post-workout currently available on the market.
Visit Performance Lab's Website here
Or read on to learn why we chose this post-workout as our #1 recommendation.
Post-Workout Nutrition Needs
When you exercise, you're going to affect a few essential processes in your body that need refuelling afterwards.
Obviously, muscles are used and they're going to take some wear and tear. They're made from the same building blocks as proteins, so you're going to need to replace those proteins with your diet.
Post-workout protein should also be combined with carbohydrates, too. These are used to replace the fuel you used during your workout – allowing your muscles the energy to repair and grow.
You're also going to want to hydrate and provide the water and vitamins/minerals to assist with hydration.
Ingredient Recommendations
Post-Workout Protein
Protein is the poster-child for exercise nutrition.
You need protein post-workout to replace the damaged and degraded proteins in the muscles and joints. These take a beating when you exercise hard, so providing your body with the raw materials to replace them is crucial.
Protein intake is also a key way of returning to a positive nitrogen balance and getting leucine into your body. These are the two most important steps to boosting muscle recovery/growth, and thus getting a head-start on your progress.
Whey protein is fast-absorbing and provides a good supplement for this task, but it's not the only option. Today's new generation of plant-based protein powders are credible vegan-friendly and lactose-free  alternatives to whey.
Carbohydrates to Refuel Your Muscles
Carbs are a key post-workout choice.
Exercise uses carbohydrates for fuel, especially if you're doing intense training. This means you'll need to replenish stores after a workout.
Post-workout carbohydrates are key, supporting muscle protein signalling. This is the process that tells your body to replace damaged proteins and add new proteins to the muscles.
If you're too low on energy – particularly because of carbohydrate restriction – this process is limited. Simply put, eating carbohydrates after your workout will kickstart the recovery and growth processes.

Electrolytes for Muscle Health
This is just the scientific name for the group of salts your body uses to fuel muscles effectively.
Electrolytes – a group of minerals such as sodium, potassium, and calcium – are crucial for healthy muscles.
When you exercise, muscular damage and the soreness associated with it are caused by a build-up of calcium ions in the muscles. Consuming a combination of potassium and other electrolytes is key to re-balancing the chemical environment and reducing muscle damage/soreness.
You'll also want electrolytes post-workout to help you re-hydrate, since you're likely to lose fluids and salts through sweat.
Post-Workout Creatine (+ Glycerol)
Another way of boosting post-workout rehydration – and supporting muscle growth – is a combination of creatine and glycerol.
Creatine is a great compound for improving muscular strength, endurance and health – but did you know it works best in combination with glycerol?
The combination of these two compounds is a great way to hyper-hydrate, providing your muscles with a combination of fuel and fluids. These are great for boosting cell volume and rapidly replenishing nutrient stores in the muscles.
This just means better recovery and growth after a tough workout.
Citrulline: More Than Just a Great Pump
While citrulline is best known as a pro-pump, pre-workout ingredient, it's actually useful post-workout too.
Citrulline is a nitric oxide booster and vasodilator, aimed at improving blood flow during workouts. After a workout, however, this has been shown to improve recovery and reduce muscle soreness.
This is a great way to improve your overall wellbeing, feel more comfortable after intense exercise, and may be a way of reducing muscle damage.
If you're looking to be at your best every session, your preparation for the next workout starts with your post-workout nutrition.
Best Post-Workout Supplements to Buy in 2021
So, we've outlined some of the key ingredients in post-workout supplements – but where should you be getting them from? We're going to discuss our favourite post-workout supplements and why we love them.
Performance Lab SPORT Post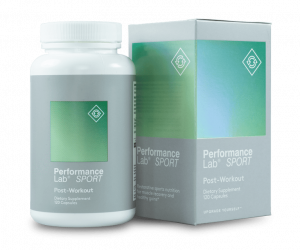 * Formerly known as Performance Lab SPORT Post-Workout
Performance Lab SPORT Post is an excellent post-workout that comes in capsule form to make it even easier to take. No need to carry around a shake, or struggle to chug it all after your training.
Made by esteemed supplement manufacturer Opti-Nutra, Perfomance Lab SPORT Post's formula includes a generous dose of Creapure creatine, 1,750mg. As mentioned above, creatine helps to refuel your muscles. This product uses the premium form of creatine, Creapure. As such, it should help to avoid the bloating commonly linked with cheaper forms of creatine.
Added to the creatine is 1,200mg of CarnoSyn beta-alanine. Beta-alanine is another top-quality post-workout ingredient, thanks to its ability to build levels of carnosine in the muscles and tackle acid build-up that causes fatigue. Taken post-workout,  it helps recovery after exercise and can even improve your performance in your next training session. CarnoSyn is another premium patented form of beta-alanine and offers extended-release, meaning you can enjoy higher doses and avoid the typical tingling that comes with beta-alanine.
Performance Lab SPORT Post also includes Ajipure L-Glutamine, another superior post-workout ingredient. Supplementing with glutamine, significantly depleted during intense training, helps to reduce muscle breakdown and strengthen protein metabolism.
Pomegranate extract offers a natural approach to boosting nitric oxide levels, with a bunch of additional polyphenols to support health and wellbeing. Finally, the combination of sodium and other minerals from Himalayan pink salt assists with regulating muscle chemistry and boosting hydration.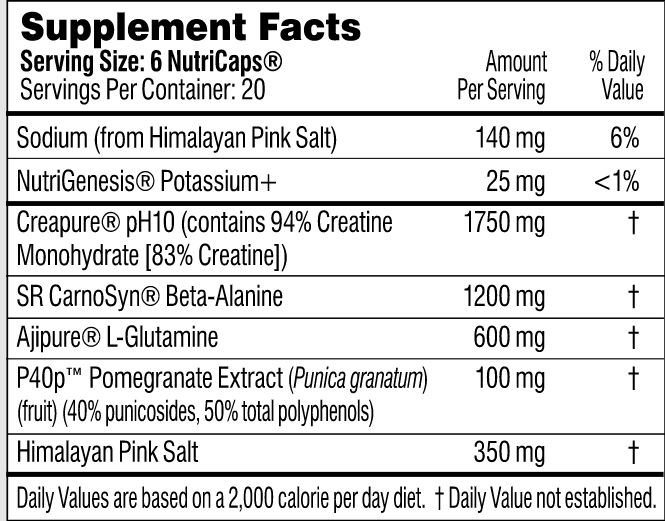 Performance Lab SPORT Post really is a top-quality post-workout product. It is also one of the cleanest on the market — it is free from GMOs, stimulants, additive, gluten, soy and other allergens; it is also vegan-friendly and banned substance tested. We highly recommend it for effectiveness and cleanliness.
BUY: Performance Lab SPORT Post
PAIRS WELL WITH
Performance Lab SPORT Pre
One of the strengths of the Performance Lab range is that all of its products have been designed and created to be safely used together if desired. Meaning that you can take two, three or even more of their sports range together and have peace of mind that you are taking safe and effective combinations.
Here's one of our ideal combinations:
Performance Lab SPORT Pre + Performance Lab SPORT Post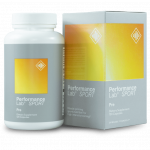 It makes sense to choose a pre-workout that perfectly matches your post-workout supplement, doesn't it? The only way you can guarantee that is to choose a combo designed to work together and complement one another, such as Performance Lab's SPORT Pre and Post.
Pre is also non-stimulant but gives a big hit of energy to enhance your muscle power, boost endurance and improve and sustain blood flow to the muscles ahead of your workout via the use of powerhouse ingredients such as creatine, beta-alanine, l-citrulline and glutathione.
As we know, creatine refuels your ATP muscle energy; l-citrulline provides an excellent boost to nitric oxide and improves blood flow to the muscles; glutathione acts as a potent antioxidant and beta-alanine helps tackle fatigue.
SPORT Pre also includes maritime pine bark, an antioxidant and another potent nitric oxide booster, with Himalayan pink salt to help you replace lost electrolytes and iron so your muscles keep functionally optimally.  All in all, a super-effective stim-free and vegan-friendly pre-workout that perfectly complements Performance Lab's SPORT Post.
BUY: Performance Lab SPORT Pre
PERFORMANCE LAB SPORT POST ALSO PAIRS WELL WITH:
Performance Lab SPORT Protein.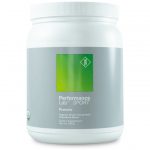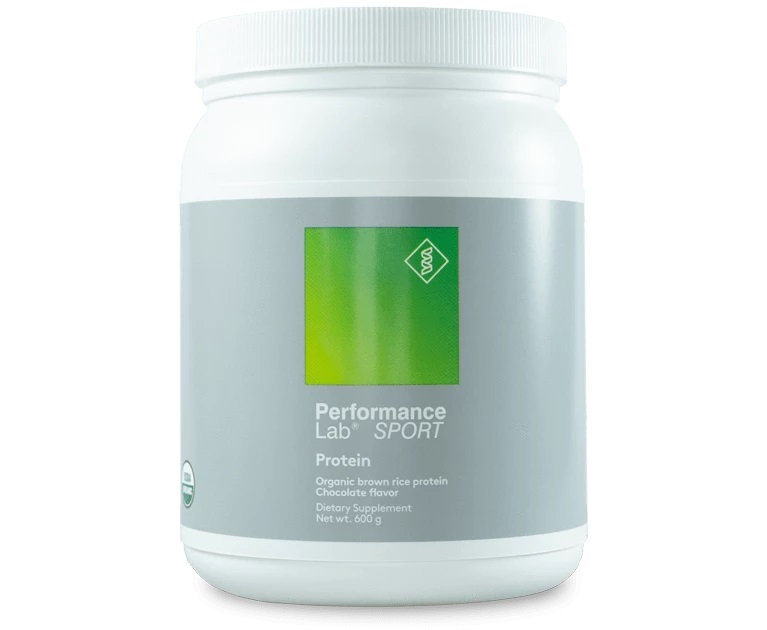 We love the combo of Performance Lab SPORT Post + Performance Lab SPORT Protein. Proven as effective as whey protein, Performance Lab Protein includes Oryzatein, a specially engineered brown rice protein with leucine that is shown to absorb 30% faster than from whey.
While the leucine absorbs especially quickly in Performance Lab SPORT Protein — handy being as it's the most useful BCAA — the overall formula has an intermediate absorption rate. Meaning its benefits last for longer and you avoid the unpleasant digestive issues that often come with whey. Protein, of course,  is crucial for protein synthesis and building lean muscle mass.
BUY: Performance Lab SPORT Protein
Performance Lab SPORT Carb.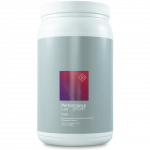 Taking carbs after a workout will help your recovery post-training and shouldn't be ignored. Performance Lab SPORT Carb is another quality offering from Performance Lab and pairs perfectly with SPORT Post.
SPORT Carb is an ideal karbolyn carbohydrate supplement that offers the double benefit of rapid absorption with sustained release, giving you the energy you need pre-or post-workout without a crash, hunger pains or depleted energy.
Again, it's a super clean formula and can be mixed and matched with any other Performance Lab supplement.
BUY Performance Lab SPORT Carb
Final Thoughts
Post-workout supplements are all about getting back to where you were before you trained. They provide a way to rapidly return to normal function, refuel the muscles, and shuttle key nutrients back to the tired tissues.
Performance Lab SPORT Post is our favourite post-workout by far for three main reasons:
It's an excellent post-workout in its own right
It's a super clean formula
The ability to mix and match it with other supplements from the Performance Lab range gives an incredible amount of flexibility and superior supplementation.
We've also provided a way for you to analyse post-workout nutrition in future.  You're now equipped with the knowledge and reviews you need to understand post-workout supplements and how they can help you improve your results.
BUY: Performance Lab SPORT Post