This page may contain affiliate links and we may earn a small amount of money from any products bought. Our reviews, however, remain independent and impartial.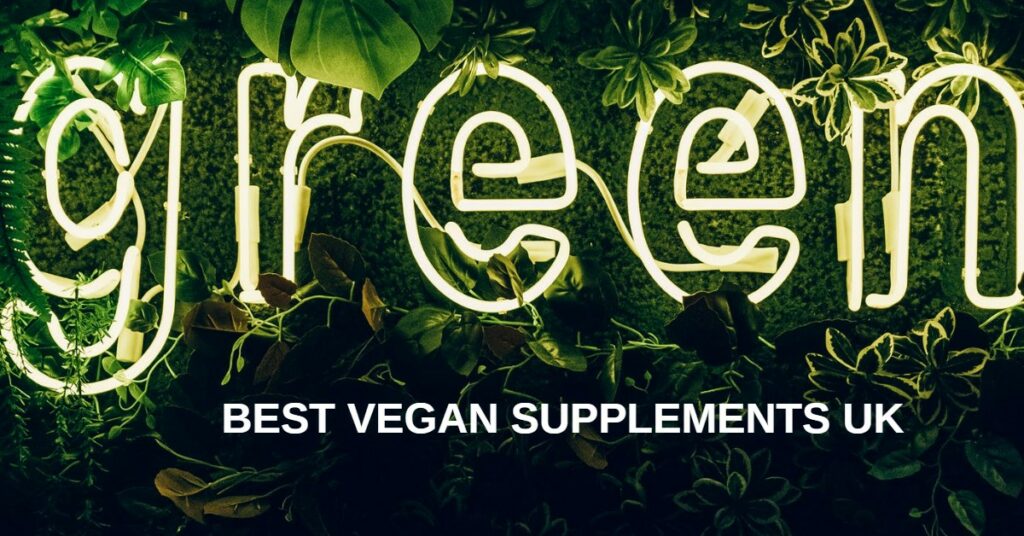 Our guide to the Best Vegan Supplements UK in 2023…
According to the Vegan Society, vegans and vegetarians look set to account for a quarter of the British population by the year 2025, so it's no wonder that interest in vegan supplements is booming. But it's easy to get lost among the hundreds of products out there. Especially when certain supplements that sell themselves as vegan-friendly don't tell you that they actually use gelatine in their capsules.
That's why we've put together this quick guide, pointing you in the right direction to learn all about the best vegan supplements UK.
All of the products we recommend are quality-checked and are officially vegan-friendly. As a bonus, they're also eco-friendly and made using some of the cleanest manufacturing processes around. Whether it's quality vegan sports supplements you're searching for or a respected vegan multivitamin, we have some quality recommendations for you. Let's start with…

PERFORMANCE LAB NUTRIGENESIS MULTI FOR MEN OR WOMEN
Best Vegan Supplement UK for 2023
PROS: Our favourite vegan multivitamin: 100% vegan approved, crammed full of nutrients that vegans typically struggle to gain in their diet, containing more than 100% of at least 16 vitamins and minerals.
Eco-friendly, clean, and made by one of the most respected supplement manufacturers in the UK (and beyond!). Learn more here
---
---

The best vegan pre-workout can increase your exercise motivation, hone your focus, give you more energy and endurance, boost your performance, delay muscle fatigue and help you achieve a harder, more effective workout.  We source the top vegan pre-workouts for you. Learn more here
---
---

Helping you find the best vegan fat burner to accelerate weight loss while on a vegan diet. It's not easy sourcing genuine vegan supplements, let alone ones that work. We believe this one does. Learn more here
---
---

Can vegan protein powders really go head-to-head with whey? We think so.
Learn about the different types of vegan protein powders, all about amino acids, and read our guide: what to look for in a vegan protein powder. Learn more here