This page may contain affiliate links and we may earn a small amount of money from any products bought. Our reviews, however, remain independent and impartial.

If you're a vegan or following a plant-based diet, you may struggle to consume enough high-quality protein each day once lean meat and fish are off the menu. It can be a particular challenge if you're trying to build your muscle mass, or even maintain your current physique. The good news is that vegan-friendly and plant-based protein powders have come a long way in recent years, so much so that they have become popular among vegan and non-vegan athletes alike.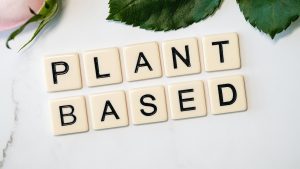 Quality vegan protein powders can compete head-to-head with whey, plus can offer beneficial sources of fibre and additional vitamins that whey doesn't. Once you learn more about them, you'll understand why plant-based protein powders aren't just for vegans but for the health conscious too. And those with a lactose intolerance.
As careful consumers, you'll want to find the best complete vegan protein powder that provides a tasty option without additives or allergens, contains all the essential amino acids and has been  proven to build muscle;  increase strength, endurance and power; curb hunger, and support exercise recovery.
After reviewing dozens of supplements, we believe that Performance Lab SPORT Protein is the best vegan protein powder currently available on the market.
Visit Performance Lab's Website here
Or read on to learn why we chose this vegan protein powder as our #1 recommendation.
How Much Protein Do You Need Each Day?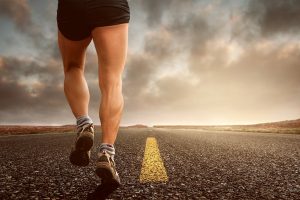 Protein is a crucial part of our diets and plays a big role in muscle growth and repair. If you're looking to build lean muscle or maintain an already strong physique, you're going to need to make sure you eat enough protein. Protein can also help you to feel fuller and curb hunger.
The British Nutrition Foundation cites the Reference Nutrient Intake (RNI) as 0.75g of protein per kilogram bodyweight per day in adults. Athletes, bodybuilders, and active gym-goers would certainly benefit from more. Vegans, of course, don't eat the major protein sources such as meat, dairy, eggs or other animal products, and plant proteins unfortunately aren't as well absorbed by the body. Supplementing with a protein shake, therefore, makes perfect sense.
Know Your Amino Acids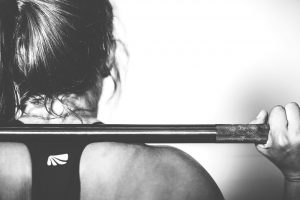 Before we talk about the different types of vegan protein powders, you need to know one important fact: Most (but not all) plant-based or vegan protein powders are incomplete – by that, we mean that they do not contain all eight essential amino acids. Here's the quick science: your body needs 20 different amino acids to function and grow properly. Eight of these are considered essential – but unlike other amino acids, these cannot be made by the body, so must be obtained from the diet. Think of amino acids as the building blocks of protein. You want a protein powder that is as close to complete – with all these eight essential amino acids — as possible.
The eight essential amino acids are:
Histidine
Isoleucine (A Branch-Chain Amino Acid, or BCAA)
Leucine (A second BCAA)
Lysine
Methionine
Phenylalanine
Threonine
Tryptophan, and
Valine (the third BCAA).
Let's have a look at the different types of vegan protein powders and you'll soon see why they aren't all considered complete proteins…
Different Types of Vegan Protein Powders
There are many different vegan protein powders to choose from; these are the most popular.
#1. Oryzatein, Brown Rice Protein

Brown rice protein, and particularly a form of it known as Oryzatein®, is our go-to vegan protein powder. Brown rice protein powder is an excellent source of BCAAs for muscle building and has been proven to be just as good as whey protein for supporting muscle growth after weight training.
In an eight-week study, young men who ate 48g of rice protein powder after weight training three times a week enjoyed a 12% increase in bicep muscle thickness, exactly the same as men consuming whey protein.
Of course, not all brown rice protein is made equally, which is why we'd advise you to look for products using Oryzatein, a special organic form of brown rice made with low heat and natural enzymes.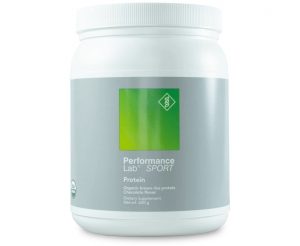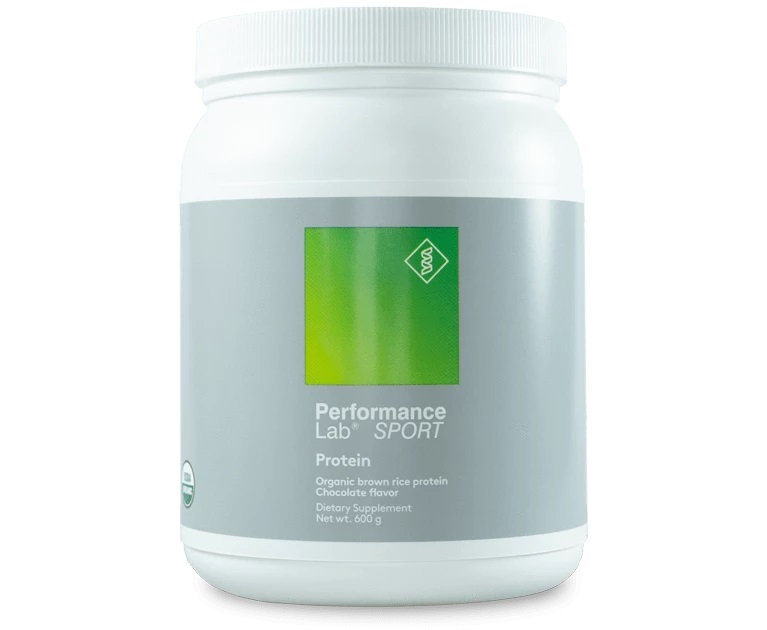 Oryzatein, such as that found in our favourite vegan protein powder, Performance Lab SPORT Protein, acts as a complete protein when used as a supplement. The leucine in it is absorbed 30% faster than with whey – giving a fast muscle-building boost – while the rest of the protein absorbs intermediately, helping to prolong its benefits.
Organic, eco-friendly, fast-acting, and complete… those are just some of the reasons that we rate Oryzatein organic brown rice protein and prefer it as a go-to protein powder. There are many more!
BUY Performance Lab SPORT Protein, made with Oryzatein
Pea Protein
Pea protein is made from yellow split peas (they have more protein than the sweet green peas). Many people will tell you that pea protein is a complete protein, and it's true that it does contain all nine essential amino acids, but we think this is a bit misleading. It's extremely low in the essential amino acid methionine. Methionine is needed to help the growth of new proteins in muscles after an exercise session.
Here's probably the biggest problem with a lot of pea protein powders, however… they just don't taste good! The internet is full of people asking for recipes to try to remove the pea smell and taste from pea powder – without much success, we'd say!
Hemp Protein
Hemp protein comes from the seeds of the cannabis plant but bred to remove the euphoric element – meaning you can't get high from taking it. It's lower in protein than the above options, but is a good source of iron, zinc, fibre, magnesium, and ALA (Alpha-Linolenic acid – the plant version of Omega-3). Hemp protein, however, is not a complete protein as it's low in the essential amino acid, lysine, and is disappointing for the all-important BCAAs too.
Pumpkin Seed Protein
When pumpkin seeds are made into protein powder, they are relatively high in protein but lose a lot of the healthy fat their whole form retains. Which does make them low in calories. While nutritious — supplying high amount of zinc, iron, magnesium, other vitamins – pumpkin seed protein isn't a complete  protein either, being low in the essential amino acids, threonine, and lysine.
Soy Protein
Soy protein is high in BCAAs for muscle strength and is a complete protein, while also containing beneficial plant compounds. There have, however, been some safety concerns about soy protein, especially considering it is an allergenic – meaning that some people may experience an allergic response, such as a dry throat, runny nose, itchy eyes, rashes, hives and, at the more serious end, difficulty breathing, and anaphylactic shock. Soy has fallen in popularity too as most of it is genetically modified.
Sunflower Seed Protein
A more recent vegan protein powder option, sunflower seed protein – like other seeds – is low in essential amino acid lysine but does provide BCAAs. Sunflower seeds are rich in healthy fats, though a lot of the fat will be removed when made into a protein. It is a niche protein, however, so you may struggle to find it in shops.
What to Look for in a Vegan Protein Powder
The ideal protein powder will offer around 20g of protein per serving, include naturally added nutrients and no added sugars. You should look for….
A Complete Protein
As you've seen with the different types of protein, most plant-based protein powders are incomplete, either missing one or more essential amino acids or being low in one or two. This means that should you want to choose pea, hemp, sunflower or pumpkin seed protein, you should also choose a second protein from a different source – one that complements your chosen protein and ensures you gain a complete essential amino acid profile.
Of course, there's an easier option – choose a protein powder containing brown rice Oryzatein instead such as Performance Lab SPORT Protein, and you don't need to bother with the mixing and matching. It's already a safe, reliable, and effective complete protein.
Nutrients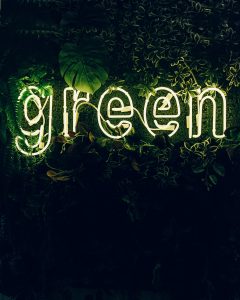 One significant benefit of plant-based and vegan proteins is that they come with additional nutrients. Pea protein, for instance, contains a lot of calcium, iron, zinc, and vitamin E. Pumpkin protein is high in potassium and magnesium. Oryzatein brown rice protein is high in essential minerals like magnesium, iron, and phosphorous.
A vegan diet can pose nutritional challenges to athletes in particular – who may struggle to get enough energy, protein, vitamin B12, zinc, iron, calcium, vitamin D, iodine as well as EPA and DHA. Obviously, you can take an additional multivitamin, but you will also find that the best protein products include extra nutrients.
Going back to our favourite protein powder, Performance Lab SPORT Protein, for a moment: as well as each serving offering 20g of protein, it also delivers additional vitamins A, C and D, as well as potassium and minerals calcium, iron, phosphorous, magnesium and manganese.
PAIRS WELL WITH – Performance Lab NutriGenesis Multi – a top-quality vegan multivitamin for men or women.
Clean Formula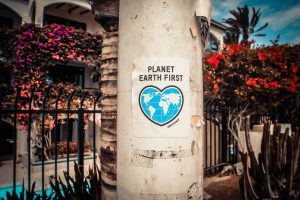 What do we mean by a clean formula? Well, if you're choosing a vegan protein powder because you care about the environment as well as animal welfare, you're going to want to choose a product that is:
Organic
Sustainably Sourced
Free from GMOs
Gluten-free
You might think that all plant-based proteins should be organic, but sadly, that's not the case. Many protein powders come from plants treated with pesticides, soy protein, in particular. Make sure you look for an organic option. Likewise, look too for a vegan protein powder that is sustainably sourced and made by a manufacturer who cares about the environment. Ditto, one that is Non-GMO certified, and – while this is a personal choice – we'd also recommend a protein powder that is gluten-free as well. Particularly if you're gluten intolerant or on a Paleo diet.  In case you're wondering, Performance Lab SPORT Protein ticks all these boxes – another reason why we chose it as our best vegan protein powder to buy in the UK in 2021.
Buy Performance Lab SPORT Protein here
No Added Sugar or Synthetic Sweeteners
Here's where several vegan protein powders fall down – they are deeply unpalatable. That's not going to help you stick to a productive routine. Don't forget, you may have a lot of this stuff to chug.
At the same time, you'll want to make sure that an improved taste doesn't come from synthetic sweeteners, artificial colourings, or flavourings. These simply aren't good for you. Be wary too of those products that gain their sweetness from loads of honey, coconut sugar or agave – they may be natural, but they'll all add up to a higher calorie load.
Sweeteners to look out for and avoid include sucralose, aspartame, coconut sugar, agave, and acesulfame-potassium. Watch out too for sugar alcohols such as xylitol because they can cause issues with your digestion. If in doubt, look for products that are naturally sweetened: natural sweeteners such as stevia and yacon fruit are good choices.
The Brand
The ingredients are just one element of the package when considering a vegan protein powder; you need to consider the brand behind the product too. Look at their approach to manufacturing, the quality they demonstrate and customer reviews to assess their reliability.
No Proprietary Blends
Avoid products that aren't prepared to tell you exactly what is in their products, whether they try to hide the ingredients or the dosages. Neither is a good sign. Choose a manufacturer who is prepared to list every single ingredient and dosage upfront – after all, you need to know what you are putting into your body.
Added Fibre and Prebiotics
Whey protein comes with digestive issues for many people. Certain vegan proteins can also cause similar problems, especially soy, as plant-based proteins can be harder for people to digest. To avoid this, choose a product with added probiotics to support digestive wellbeing.
Performance Lab SPORT Protein, for instance, is enhanced with probiotic Bacillus coagulans, which helps easy digestion and improves protein absorption. The yacon root also included in SPORT Protein acts as a prebiotic, which aids digestion further.
Best Vegan Protein Powder in the UK
Performance Lab SPORT Protein
Performance Lab SPORT Protein is our favourite vegan protein powder of 2021 to buy on the UK market. It uses Oryzatein, the world's FIRST form of organic brown rice protein patented for athletic performance. It promises to:
Be as effective as whey protein for building muscle
Enhance strength, performance, and growth
Aid in muscle recovery
Help curb hunger, support natural appetite control, and aid weight management.
It ticks EVERY SINGLE ONE of the things to look for in a protein powder that we mentioned above. It's:
A complete protein.
Organic.
Ethically and sustainably sourced.
Full of nutrients.
Made with only natural sweeteners such as cinnamon, monk fruit, yacon root, vanilla bean, organic cocoa, and stevia.
Super clean – it's non-GMO, as well as being gluten-free, soy-free, and synthetic additives-free. It is also non-irradiated.
It is banned substance tested, meaning it's safe for athletes to use.
It is GMP certified, meaning it is made according to Good Manufacturing Practices.
BUY Performance Lab's quality vegan protein powder

AND THERE'S MORE!
Leucine Absorbed Faster than Whey
Vegan SPORT Protein Oryzatein is revolutionary for its speedy absorption of leucine, but its intermediate absorption overall.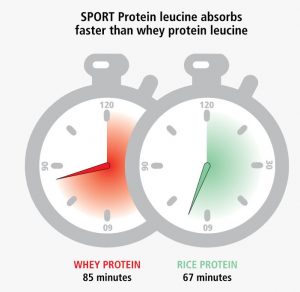 Faster than Whey: Independent studies show the leucine in Performance Lab SPORT Protein – considered the most important BCAA – is absorbed 30% faster than the leucine from whey protein. Leucine is the main amino acid used by the body to kickstart muscle protein synthesis.
Intermediate Absorption: The rest of Performance Lab SPORT Protein absorbs at an intermediate rate. It absorbs slower than whey – which is known to cause digestive issues – and faster than slow casein. The result is fast response leucine, but a slower overall release, and a consistent supply of protein. All of which helps muscle recovery and growth.
Also Included in Performance Lab SPORT Protein: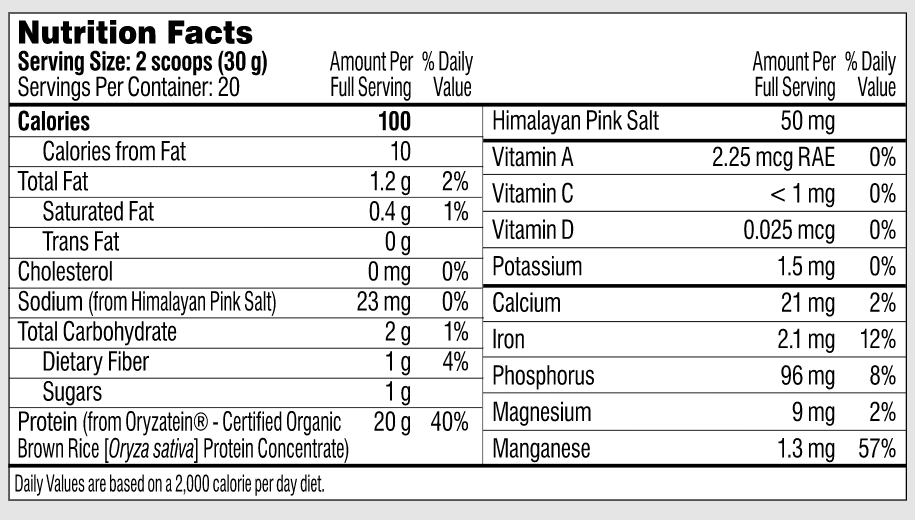 Himalayan Pink Salt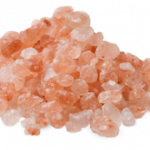 An excellent mix of electrolytes that help to improve hydration and balance chemicals in the muscles, especially important after exercise. Replenishing chemicals lost after exercise and flushing residual calcium from the muscles helps to prevent cramping, reduce muscle damage, and keep cells healthy.
Himalayan Pink Salt is more natural than table salt and contains dozens of trace minerals, but also includes the important ones – calcium, potassium, magnesium, and sodium.
Coconut Water Powder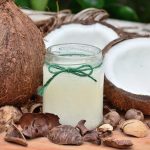 The purpose of coconut Water Powder in Performance Lab SPORT Protein is to boost fluid uptake even further, helping with hydration and digestibility. Hydration in the muscle cells boosts cell volume, closely tied to growth and the repair of muscles. Coconut water combines perfectly with the Himalayan Pink Salt to make this protein powder one step better than its rivals.
Performance Lab know that:
Improved hydration + Protein = Muscular Recovery and Wellbeing
Together, they make an ideal combination for improved overall performance, muscle growth and recovery support.
Final Word on Performance Lab SPORT Protein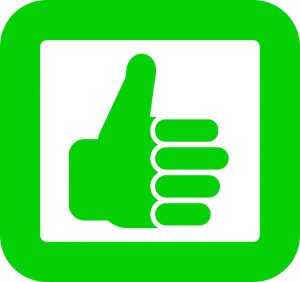 There's no doubt in our mind that Oryzatein is the king of plant proteins. It's a strong vegan protein source, proven to be as effective as whey at building muscle, and is an eco-friendly patented version of a brown rice protein. That's the good news.
Here's the even better news: Performance Lab has improved on it. They've added proven and effective electrolytes and hydration agents such as Himalayan Pink Salt and Coconut Water Powder to boost performance and recovery.
That's why Performance Lab SPORT Protein is the ONLY vegan rice protein patented for athletic performance. It can legitimately claim to:
Build muscle
Enhance strength
Increase power
Boost endurance
Aid recovery after exercise, and
Curb hunger.
There's no reason you should buy an inferior protein source just because you want to buy vegan. Performance Lab SPORT Protein more than keeps up with the protein market: we think it's the best vegan protein powder to buy in 2021… whether you're vegan or not.
Performance Lab SPORT Protein, made with Oryzatein
PAIRS WELL WITH…
Performance Lab SPORT Carb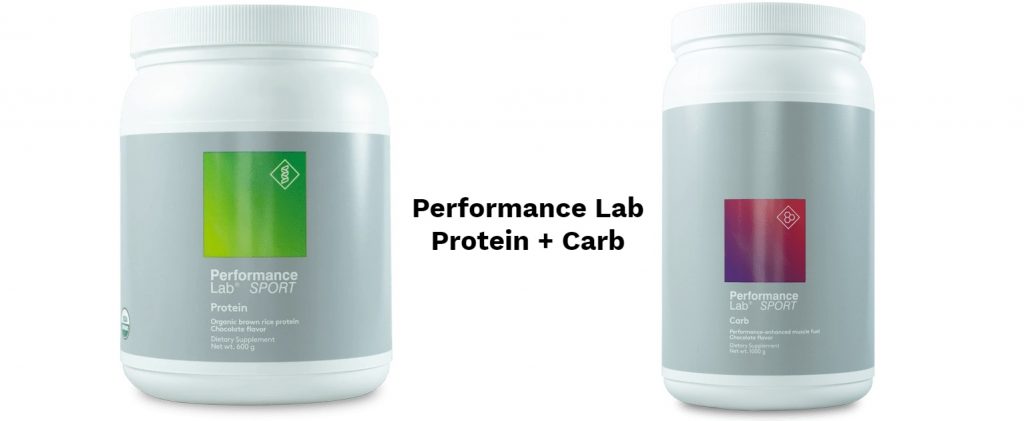 Here's a tip to boost the effectiveness of your vegan protein powder: pair it with carbohydrate. SPORT Protein is deliberately flavour-matched with Performance Lab's SPORT Carb, a fast-absorbing sustained release carb powder: the two can be mixed in one chocolate shake.
Research demonstrates that proteins and carbs work together to boost carb uptake into muscles, and to improve protein synthesis after exercise, helping to nourish muscles for performance and growth. Protein also helps to lower the glycaemic index of carbs, helping to control blood sugar, while also helping to keep you full.
BUY Performance Lab SPORT Carb