This page may contain affiliate links and we may earn a small amount of money from any products bought. Our reviews, however, remain independent and impartial.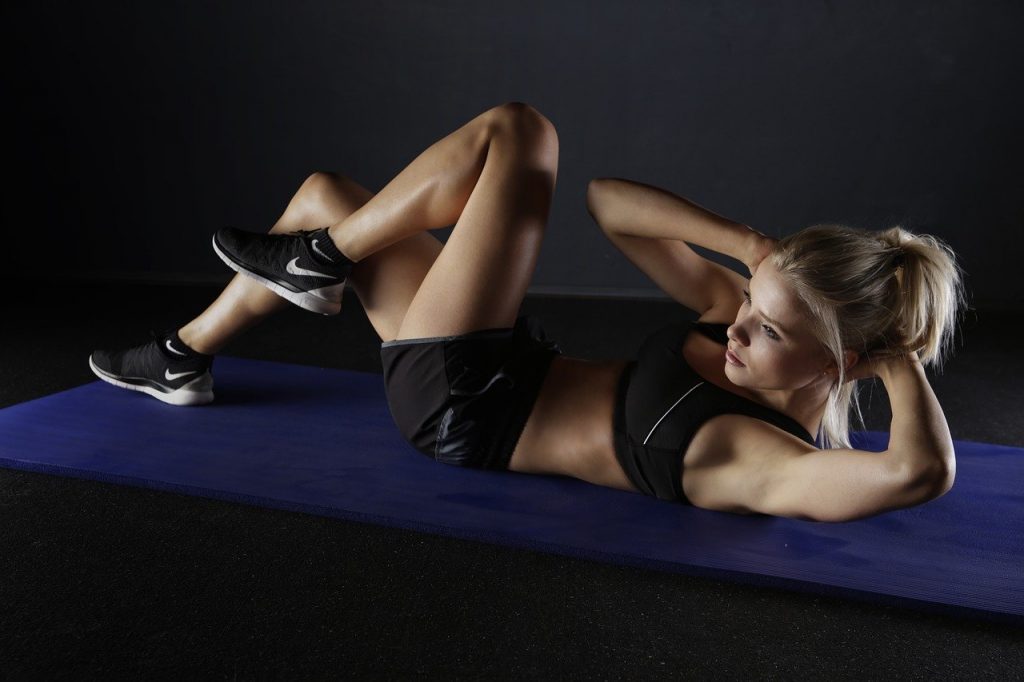 Are you looking to drop some weight? Perhaps you're a bodybuilder who is looking for a safe way to boost your cutting phase and maintain muscle while encouraging fat loss. Or you want to lose that extra fat that's creeping onto your stomach, hips or thighs.
For all of these reasons (and more!), you may want to consider a fat burner, a supplement intended to support your diet and exercise regime by helping you to burn off a little more fat than you otherwise would.
If you're vegan, of course, you'll need to be extra careful which fat burner you choose – a great many of them include gelatine in the capsule, making them unsuitable for vegans and vegetarians.
Which is why in this review we're going to explore vegan fat burners and how they can help to accelerate your weight loss on a vegan diet. Even if you are not vegan but looking to speed up your weight loss, we will provide you with an insight into the world of fat burners; what to avoid and what to look for.
Our favourite vegan fat burner is Burn Lab Pro; it's the best we have found – for vegans and non-vegans alike. Keep reading to find out why!
TL;DR Version: Finding a safe, effective vegan fat burner is tough. Many products use gelatine capsules, are crammed full of stimulants and ignore ethical production. We recommend Burn Lab Pro as the best vegan product on the UK market: it's 100% vegan, stimulant-free, effective, GMO and allergen-free and can help you burn fat AND spare muscle. Do you deserve anything less?
Want some? Buy Burn Lab Pro
Rising Popularity of Veganism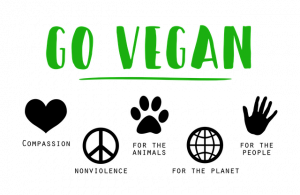 Veganism is on the rise. More and more people each year reduce their consumption of animal products in favour of cruelty-free alternatives. According to a recent survey, those who choose to eat less meat largely do it for health reasons (48 per cent) and weight management (28 per cent). Based on this data, it's fair to say that a large percentage of people are drawn to veganism to lose weight and get healthy.
This is unsurprising as obesity is on the rise globally, with two thirds of all people in the UK overweight or obese. Overweight or obesity is a sure-fire way to experience all sorts of diseases, affecting your quality and length of life. But most people aren't throwing the towel in just yet. Indeed, the average person will try between 55 to 130 diets in their lifetime.
One of the most popular new diet trends is veganism. 1.16 percent of the UK population is vegan, a figure that may seem small, but has quadrupled between 2014 and 2019, quickly gaining traction as a tool to lose weight and improve your health.
That being said, weight is lost when you are expending more energy than you are intaking. Thus, it doesn't necessarily matter if you create an energy deficit via a vegan diet or a carnivorous diet, what ultimately matters is that you are intaking less energy than you are expending. For some, turning vegan may limit their food choices and encourage them to eat more whole foods, which may reduce their total caloric intake and cause weight loss.
But for others, turning vegan may mean they're living off pasta and vegan junk food, at the same caloric intake as they were previously, which may prevent them from losing weight or even increase their weight. This may cause them to feel defeated: despite their best efforts, shifting to a restrictive diet and being disciplined is still not resulting in weight loss. If this applies to you, what can you do?
Healthy Steps to Take to Lose Weight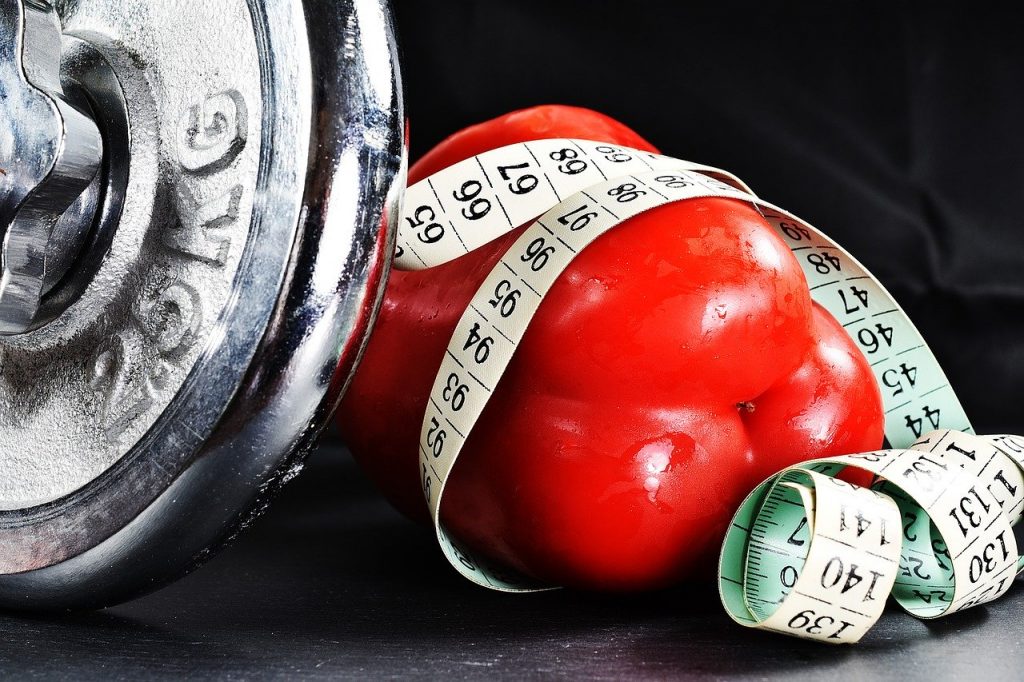 Create a Caloric Deficit
Regardless of whether you're vegan or not, if you want to lose weight, you need to eat in a caloric deficit. This means that you intake less energy (food) than you expend (through thermogenesis). To know how much energy you expend in a day, visit a total daily energy expenditure (TDEE) calculator, input your current weight, height, age and activity level and it will tell you how many calories you need to eat to maintain your weight.
Once you know how many calories you need, subtract between 300 to 500 calories from this number. Those are your new caloric goals. Eating this way will shift you into an energy-burning state, rather than an energy-storing state.
 Increase Your Physical Activity
As mentioned, energy is expended via thermogenesis – the amount of energy needed to complete biological and physical activities. One type of thermogenesis that contributes to how many calories you burn in a day is exercise activity thermogenesis, referring to the amount of energy you burn during exercise.
If you increase your physical activity you will burn more calories in a day on average which helps to shift you further into a caloric deficit to accelerate weight loss. Consuming supplements like branch-chain amino acids (BCAAs) and fat burners such as Burn Lab Pro prior to exercise will help to further increase the amount of energy that is burnt during exercise. Which leads us onto our next point…
Start Taking a Fat Burner
Fat burners are one of the most popular sports supplements and there's no surprise why: it's in the name! They burn fat! But when you dive into the world of fat burners, it gets a little more complex. Nonetheless, an effective fat burner – such as Burn Lab Pro –can make your hard work, work harder. They can speed up weight loss results without asking you to do any more weight loss efforts, which is a massive draw for most people. Let's go into some more detail…
What are Fat Burners?
As defined by a study published by Obesity Reviews, fat burners are supplements that claim to 'acutely increase fat metabolism or energy expenditure, impair fat absorption, increase weight loss or increase fat oxidation during exercise'. Sounds pretty good right?
They work by boosting thermogenic processes like the thermic effect of food (TEF), meaning how many calories it takes to digest and metabolise the food you eat, and by raising your basal body temperature. The more thermogenesis that takes place, the more calories you burn in a day. How a fat burner specifically works depends on what ingredients it contains and the combination of these ingredients, that may work differently when combined.
However, it would be inaccurate to suggest that all fat burners are equally as effective. In fact, some are dangerous. Often, fat burners are packed full of stimulants such as caffeine, which has been shown to increase your body temperature and energy levels, resulting in more calories being burnt. However, this doesn't mean that you should pump yourself full of caffeine – too much caffeine can cause unfavourable consequences. This is why we would recommend a stimulant-free fat burner or a fat burner with limited caffeine, such as stimulant-free Burn Lab Pro.
Another issue with fat burners is that many focus purely on fat loss; they don't consider muscle gain or maintenance. If you lose muscle when you're on a diet (and you will if you're not careful), you're doing yourself a great disservice. The more lean muscle you have, the more fat you can expect to burn. So, look for a fat burner that helps to preserve muscle too.
The negative aspects of fat burners range from their ineffectiveness at best, to their danger at worst. Numerous times a fat burner has been linked to high blood pressure, strokes, seizures and even death due to excessive amounts of caffeine, harmful ingredients, a dosage that is too high or a lack of research or regulation by the manufacturer.
So, you want to accelerate your weight loss, but you don't want the risks… What do you do? Choose a safe proven (and vegan) stimulant-free fat burner from a respected manufacturer, such as…
Best Vegan Fat Burner: Burn Lab Pro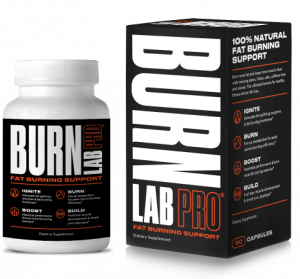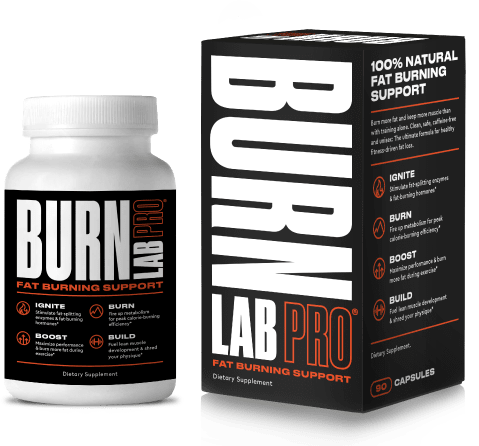 Burn Lab Pro comes from respected manufacturer, Opti-Nutra which is known for its high standards, extensive research, quality of ingredients, rigorous regulation and testing before releasing a product onto the market. Burn Lab Pro is 100% vegan-friendly and super clean. We're talking caffeine-free; non-GMO; gluten, soy and allergen-free with no synthetic additives or preservatives. All products are GMP (Good Manufacturing Processes) certified and made in FDA-approved facilities.
They use 100% natural plant-based tapioca capsules instead of gelatine, ensuring their vegan status.
Here's the breakdown of the ingredients in Burn Lab Pro:
The Ingredients
HMB (B-Hydroxy B-Methylbutyrate) 1500mg
HMB is an increasingly popular and common sports supplement, and for good reason. Studies show that HMB increases fat oxidation, decreases body fat, blood cholesterol and muscle proteolysis. What does that mean for you? In short, it's superb for fasted training. Fasted training is typically hard on muscles, degrading lean muscle mass. HMB, a metabolite of the Branched Chain Amino Acid leucine, helps to fight this degradation and preserve your muscles. It also helps to delay the onset of fatigue caused by a build-up of lactic acid, helping you to train harder for longer and burn even more calories. If you want to burn fat but keep muscle, Burn Lab Pro has you covered.
Coleus Forskohlii (Forslean) 375mg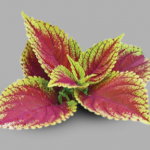 Forslean is another common ingredient in fat burners as it has a good amount of research supporting it as a natural fat burner. Like HMB, Forslean preserves lean muscle mass to avoid the breakdown of intracellular proteins that occur during weight loss.
Another process that occurs during weight loss is a shift in hormones that can be unfavourable to the dieter, such as an increase of ghrelin, a hunger hormone. Forslean helps to create a preferential hormone profile during your dieting phase, to ensure you are working with rather than against your biology.
Cayenne Pepper Extract 75mg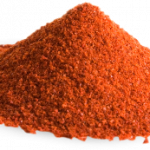 You may have heard that eating chili peppers helps you to lose weight; it's not an old wives' tale. It's true. Cayenne pepper provides capsaicinoids, which encourages thermogenesis (raised body temperature) and promotes fat oxidation. Pepper works by encouraging cellular communication to increase energy expenditure. As a result, cayenne pepper helps to increase calories burnt through energy expenditure and through the thermic effect of exercise.
Black Pepper Extract 7.5mg
As per cayenne pepper, black pepper (BioPerine®) also helps to optimize thermogenesis and energy expenditure. However, it's also added to enhance the absorption of the ingredients in this supplement to make it more bioavailable. It's a great addition to the formula, making it that much more effective.
GTF Chromium, 90mcg.
GTF chromium helps to optimise your insulin levels and can help:
Appetite control
Stabilise energy
Provide fuel for muscles
Prevent weight gain caused by insulin resistance.
Pros of Burn Lab Pro
Even if this wasn't a vegan-friendly product, we'd be raving about Burn Lab Pro. The fact that it's suitable for vegans, vegetarians and – with its clean label – pretty much everyone else too is a huge bonus.
We respect manufacturers who put time, effort and money into making the very best product they can, and Opti-Nutra is clearly dedicated to producing top-quality supplements.
This vegan fat burner includes proven tried and tested ingredients that boost thermogenesis and increase energy expenditure, all while preserving lean muscle.
This is the most effective way to lose weight over the long term. Of course, like any fat burner, it's only as good as the work you put in; sit on the sofa all day and it will do little for you. When combined with an effective diet and exercise regime, however, it will help you to lose more weight than you would if you didn't take it. A pretty convincing argument for a fat burner, isn't it?
So, if you're in the market for a safe and effective vegan weight loss aid, we wouldn't hesitate to recommend Burn Lab Pro.