This page may contain affiliate links and we may earn a small amount of money from any products bought. Our reviews, however, remain independent and impartial.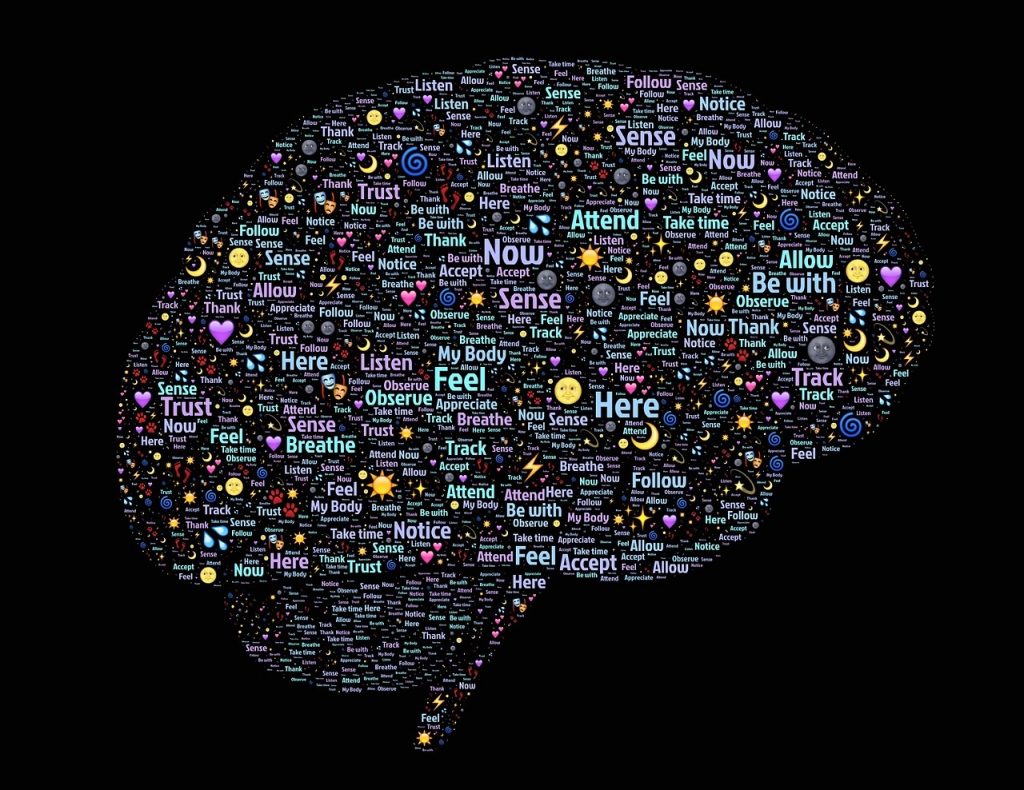 UPDATED CONTENT! Best Nootropics to Buy in UK in 2019
You've probably heard of fat burners and testosterone boosters, but there's a supplement to improve your cognitive potential too. Yes, you can now take a pill to improve your mental faculties, to move closer to your brain's full abilities, if you like.
Nootropics are minerals, herbs, vitamins, food supplements, nutraceuticals and drugs that can boost cognitive processing power. Perhaps they aid memory, or reduce stress; maybe they can help you focus or give you the mental energy to finish that important paper or work you need to do. Some are being investigated for their potentially positive role in tackling various forms of dementia.
The good news is that they are also low in toxicity with very few side effects, and many have been clinically proven to work.
We'd advise you to opt for natural brain boosters, such as the herbs, vitamins and minerals that you can find in health food shops. Examples include L-Tyrosine (gives a mental boost when stressed); Bacopa Monnieri (improves memory); Ginkgo Biloba (thought to tackle existing mental decline) and Rhodiola rosea (fights stress and brain fatigue), among a whole host of others.
There is also a synthetic class of nootropics known as the racetams that are also considered safe. Classed as racetams because of their similar chemical structure and effects on the brain, these drugs – piracetam, oxiracetam, aniracetam and others – are stronger than natural nootropics, and can help focus, learning, mood, energy, memory and more.
While racetams have proven safe in the short term, there is no research on any long term effects of prolonged use, however, so for this reason we prefer all-natural nootropic stacks.
(A quick word to the wise – avoid prescription 'smart drugs' like the plague; these aren't genuine nootropics and carry some nasty side effects.)
To that end, we've scoured the market and chosen the very best all-natural brain boosting supplements to save you the leg work.
Top Three Nootropic Stacks For Sale in UK in 2016…
#1 Mind Lab Pro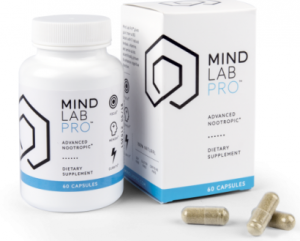 We love Mind Lab Pro. It's everything you could want in a nootropic stack and then some. It is the most advanced and effective nootropic supplement available on the UK market today.
It earns our praise by including 11 scientifically-tested and proven ingredients and making sure all are in dosages good enough to work. The manufacturers have done their homework and everything about this supplement demonstrates their commitment to quality.
Mind Lab Pro uses premium forms of its ingredients, eschewing cheapened weaker alternatives, and gives us a very clever formula with potent nootropics that work in smaller dosages alongside other traditional brain boosters.
Mind Lab Pro works by:
• Improving mental energy
• Boosting blood flow to the brain
• Improving the number and quality of neurotransmitters
• Influencing alpha brainwaves
• Protecting the brain
• Aiding brain cell regeneration.
One of the main reasons we are so enamoured of Mind Lab Pro is that it includes many of our favourite nootropic ingredients.
To boost memory:
P-5-P (vitamin B6) helps to boost neurons and support long-term memory, while Bacopa Monnieri is an antioxidant shown to help memory formation, retention and restoration. It is particularly strong on working and spatial memory.
To reduce stress:
L-Theanine is a powerful nootropic that helps to counteract stimulants and induce a feeling of 'calm wakefulness'. It is great for stress reduction and focus. Rhodiola Rosea is a mild stimulant which can help performance under stressful conditions.
To aid focus and attention:
N-Acetyl-L-Tyrosine is a premium form of L-Tyrosine better for brain health, and encourages the creation of neurotransmitters which boosts attention span.
Additional ingredients:
• Vinpocetine boosts blood flow to the brain (and only to the brain)
• Patented Cognizin® (form of Citicoline) helps memory, processing, attention and more
• Lion's Mane Mushroom regenerates neurons, boosting processing speed and memory recall
• Pterostilbene helps to tackle brain cell ageing
• Phosphatidylserine strengths cell membranes and works to make new neurons.
Vitamin B12 to protect brain nerve sheaths and potentially to protect the blood vessels feeding the brain.
Mind Lab Pro earns thumbs up for: Transparency, premium versions of its ingredients and a very clever formula.
USP: As well as boosting cognitive power via the six pathways we mentioned above, Mind Lab Pro acts as a universal nootropic. That means that it can adapt to your everyday needs, supplying whatever your brain may require on any given day. Perhaps you need to get rid of brain fog one day and boost your working memory the next … Mind Lab Pro should be able to help you. That's pretty amazing.
Reason to Use: If you want to boost practically every single aspect of brain function.
Where To Buy: Mind Lab Pro is only sold by the manufacturer at www.mindlabpro.com
Read our full review of Mind Lab Pro
#2 Alpha Brain Instant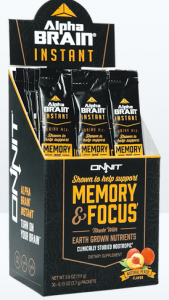 Alpha Brain Instant takes the phenomenally popular Alpha Brain capsules – 40 million sold at the time of writing – and turns them into a nootropic drink. The idea is that a liquid nootropic works even faster than a traditional pill because you don't have to wait for the capsule to be absorbed. The good news is that we think Alpha Brain Instant is even better than the original Alpha Brain.
To understand why, let's take a look at its formula. Alpha Brain Instant, like the all-natural original, uses herbs to target neurotransmitters and influence brain waves. It uses some of the most effective nootropic herbs available, many the same as those used in Mind Lab Pro. Think Bacopa Monnieri, Vinpocetine, Huperzia serrata, L-Theanine, Phosphatidylserine, and L-Tyrosine, for instance.
These ingredients are shared out between three proprietary blends, Flow, Focus and Fuel.
• Flow encourages relaxed productivity and reduced stress.
• Focus helps to boost attention span, focus, learning and memory.
• Fuel boosts blood flow to the brain and helps strengthen neural connections.
Better than the original Alpha Brain: Alpha Brain Instant has extra room to include more ingredients, and makes the most of it by almost doubling its Flow blend compared to the original, and adding BioPerine ®, black pepper extract, to improve absorption of ALL ingredients. It's a good move and should ensure that most of the ingredients are now included in clinically effective or useful dosages.
Other Positives: Like Mind Lab Pro, Alpha Brain Instant avoids caffeine, which is another bonus. The original Alpha Brain has human trials to prove that it encourages verbal memory, processing speed, and focus. Alpha Brain Instant has a slightly different formula, so we can't assume it would have the same successful results, but it bodes well for many of the ingredients within it.
Question Mark: Alpha Brain Instant's star ingredient is AC-11®, a patented form of cat's claw herb. Alpha Brain is so keen on it that they have ensured no other nootropic supplement can use it. There's just one problem… so far, there is very little evidence that it works.
Thumbs down for: Hiding behind that old chestnut, the proprietary blend, and in this case three of them. Alpha Brain Instant reveals the ingredients and total dosages of the blends, but not individual dosages within them. It means we have to guess how many ingredients hit clinically effective levels. It also uses weakened forms of its ingredients, rather than the premium forms used by Mind Lab Pro above.
Reason to Use: Despite the proprietary blends, we can guess that most dosages within Alpha Brain Instant are decent. Use if you want a nootropic stack that boosts brain power while encouraging relaxed alertness, the result of Alpha Brain Instant's strongest blend.
Where to Buy: Alpha Brain Instant only seems to be available from the manufacturer website Onnit.com (offers international shipping) or from Amazon.com. It doesn't appear to be on sale on Amazon.co.uk just yet.
Read our full review of Alpha Brain Instant
#3 Alpha Brain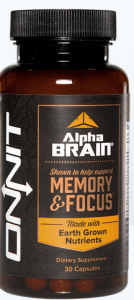 Until Alpha Brain Instant came on the scene, Alpha Brain was our second favourite nootropic stack. A lot of what we said above about Alpha Brain Instant applies to Alpha Brain. It has most of the same nutrients and nootropics, such as Bacopa Monnieri, Huperzine A, Vinpocetine, Pterostilbene, L-Theanine, vitamin B6 and L-Tyrosine.
It even has the disputed AC-11®, which the manufacturers Onnit love even if we can't quite make up our minds why it's there.
The Main Difference between Alpha Brain and Alpha Brain Instant: In a nutshell, the very reason the two versions of Alpha Brain differ – aside from the different formats – is that traditional Alpha Brain only has 750mg of capsule to play with, compared to Alpha Brain Instant's 3.7g. You can cram a heck of a lot more into all that extra space, and Alpha Brain Instant does.
In contrast, that means the capsules have:
• Just under half the amount of the flow blend when compared to Instant (L-Theanine and Oatstraw for a 'relaxed alertness'; L-Tyrosine to boost cognitive power when stressed or sleep-deprived, and Phosphatidylserine to help memory).
• No BioPerine ®, black pepper extract, to help absorption.
For those reasons alone, Alpha Brain original drops to third place in our top ranking. It also shares the same negatives as Alpha Brain Instant – secrecy in its dosages, a dubious star ingredient and poorer quality ingredients than in Mind Lab Pro.
But does it still work? Yes, it certainly does. It might not be as effective as Mind Lab Pro or Alpha Brain Instant, but it has earnt its place on our Best Nootropics of 2016 list.
Big Thumbs Up: Alpha Brain has one big ace up its sleeve – it is one of the very few nootropic supplements to have actual human independent clinical trials backing up its claims. And it doesn't just have one; there are two trials proving that it helps to boost processing speed, verbal memory and Alpha brainwaves, inducing what Onnit calls the 'flow state'.
Its ingredients and effectiveness therefore earn Alpha Brain a place on our Top Three Nootropics to Buy in 2016.
Reason to Use: 40 million customers can't be wrong.
Where to Buy: Again, only available from Onnit or Amazon.
Read our full review of Alpha Brain