This page may contain affiliate links and we may earn a small amount of money from any products bought. Our reviews, however, remain independent and impartial.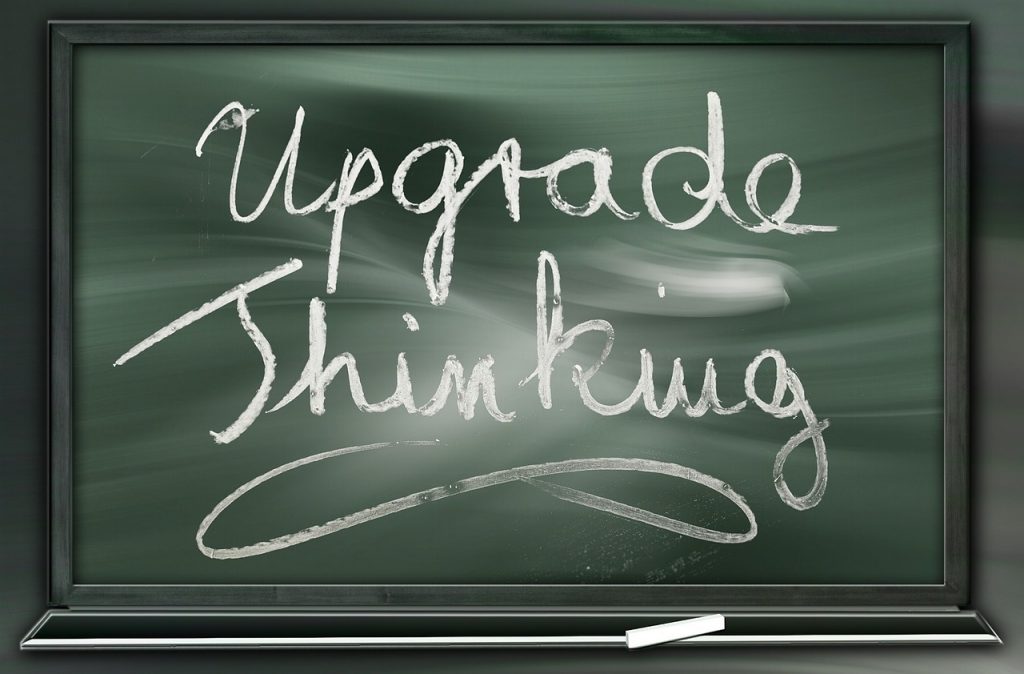 UPDATED CONTENT! Best Nootropics to Buy in UK in 2019
Made a promise that 2017 will be your year, but not sure where to start?
Here's one thing that you can do to make an improvement to your mental health and abilities right now… you can take a good nootropic. Or even a great one.
Just like vitamins for your body, nootropics can supercharge and protect your mind. Nootropics – certain food supplements, nutraceuticals, drugs, herbs and vitamins – can boost your brain power, cognitive reasoning, memory, focus, and tackle age-related decline and more. Some are even being investigated in dementia circles.
As the very definition of a nootropic dictates that the supplements should be safe and virtually side-effect free, you don't have much to lose. Apart from the 'better you' that you could be!
So let's take a look at the…
Best Nootropics Supplements for Sale in the UK in 2017…
#1 Mind Lab Pro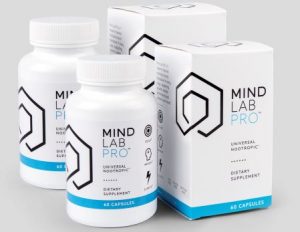 Mind Lab Pro won our best Nootropic Supplement last year as well, but it really hasn't been beaten yet. We love it because it combines 11 top notch tried and tested nootropic ingredients together in a clever formula that makes the most of each one. By choosing potent nootropics that work in smaller doses, Mind Lab Pro ensures each ingredient is included in clinically effective dosages.
How It Works
They work along six different bio pathways to:
Boost blood flow (and resulting nutrients) to the brain
Improve mental energy
Support brain health
Affect alpha brainwaves which has been shown to impact focus
Support neurotransmitter quality and amount, and
Give more mental energy.
What does this mean in reality? It means that Mind Lab Pro helps to boost every single aspect of brain health. Yes, really. It is a universal nootropic and, as such, is suitable for all ages and professions.
It helps students with learning and focus; athletes with motivation and willpower; professionals with productivity, performance and multi-tasking; competitors with strategic thinking, and the active over 55s with memory, clarity and verbal communication.  And that list is just a summary.
You've probably already gathered that we love Mind Lab Pro by now for all of the reasons mentioned above. Just in case you're not yet convinced, let us add a few more.
We Love Mind Lab Pro Because…
It gives your brain what it needs in both the long and short term
It can be taken daily as opposed to certain nootropics that offer a more immediate short-term boost
As a universal nootropic, Mind Lab Pro can help with whatever your cognitive issue may be on any given day – whether it's brain fog, poor brain circulation, lethargic neurotransmitters or others.
It makes the most of its ingredients by ensuring ALL 11 are genuine nootropics. No pointless filler ingredients here.
It is caffeine and stimulant-free.
The manufacturers behind Mind Lab Pro commit to premium versions of its ingredients wherever possible
It includes many of our favourite nootropics, including Bacopa Monnieri, L-Theanine, Rhodiola Rosea, N-Acetyl-L-Tyrosine (NALT), Vinpocetine and arguably the very best nootropic around, Cognizin® (patented form of Citicoline), among others.
The truth be told, not much has changed in a year. We stand by our 2016 claim that Mind Lab Pro is still the most effective and advanced nootropic stack that you can find on the UK market today. You can read our 2016 review here
Quick Note: Mind Lab Pro's earlier formula included Huperzine A in place of the current Vitamin B12. While both of these ingredients are subtle and safe in the amounts included, the substitution of B12 for Huperzine A does make it a better supplement to use year-round. As such, there is little need to cycle Mind Lab Pro.
Read our full review of Mind Lab Pro
#2 Alpha Brain Instant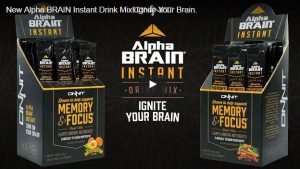 Alpha Brain Instant was another of our top picks for 2016 and we choose it yet again for 2017. While newer supplements are on the market, the top brain supplements really do take some beating. We're not convinced that anyone has done it adequately yet.
Why We're Fans of Alpha Brain Instant
The original Alpha Brain, not so coincidentally our third favourite nootropic supplement, is phenomenally popular. And Alpha Brain Instant improves on its formula considerably.
The Instant version of Alpha Brain is a drink as opposed to a capsule, which should mean that its nootropic ingredients can be absorbed even faster.
Alpha Brain Instant also has more 'room' for improved ingredients. It makes the most of it by almost DOUBLING its Flow Blend, a group of ingredients designed to reduce stress and encourage relaxed productivity.
It also adds black pepper extract, BioPerine ®, a strong addition to the formula as it improves the absorption of all other ingredients.
As such, all ingredients should be in effective dosages.
It is caffeine and stimulant free.
The Alpha Brain Instant Formula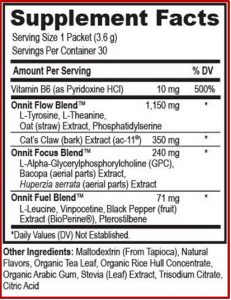 Alpha Brain and Alpha Brain Instant use all-natural herbs to target neurotransmitters and brain waves. In fact, they use a lot of the same ingredients as in Mind Lab Pro, another reason why we like it. We're talking Vinpocetine,L-Theanine, L-Tyrosine (though not in the brain-friendly form NALT), Phosphatidylserine and others.
The ingredients are split between three proprietary blends:
Flow, as we mentioned above.
Focus, to boost memory, focus and learning.
Fuel, to improve blood flow to the brain and provide it with all the fuel it needs.
In addition, there is a standalone 'star' ingredient included in Alpha Brain (original and Instant), AC-11®, a patented form of Cat's Claw herb. Onnit's patent says AC-11® has the ability to repair damaged DNA caused by environmental factors or age. A wonder if it proves to be true, but there's no independent evidence as yet.
The only real criticism we have is that Alpha Brain Instant has no need to hide behind proprietary blends and refuse to reveal exact dosages of the majority of its ingredients. It's tacky and suspicious and, in this particular case, pretty pointless anyway as we're pretty sure Alpha Brain Instant hits clinically appropriate dosages for the majority of its ingredients.
Read our full review of Alpha Brain Instant
#3 Alpha Brain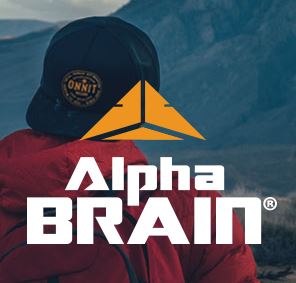 Until Mind Lab Pro and later Alpha Brain Instant came on the scene, Alpha Brain was our favoured nootropic. Millions of happy customers agreed with us and reviewers on Onnit's own website give Alpha Brain a 4.3 rating out of 5.
In truth, there is little difference between the original Alpha Brain and Alpha Brain Instant, aside from the different format and Alpha Brain Instant's additional BioPerine ® and increase Flow Blend.
Those updates might put Alpha Brain Instant above its original cousin in our list, but Alpha Brain still packs a pretty strong punch, and shouldn't be under-estimated. After all, it boasts many of the same ingredients as Mind Lab Pro.
Clinical Trials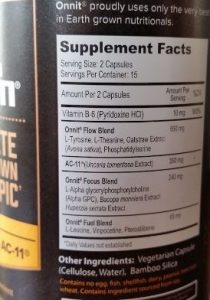 The biggest plus of Alpha Brain has to be its human clinical trials.
Yes, in a market that seems to shun clinical trials on its finished products, Alpha Brain boasts not one, but TWO double-blind clinical trials by the Boston Center for Memory. These trials were carried out on the original Alpha Brain and conclusively prove that it aids processing speed, influences peak Alpha brainwaves, said to strengthen focus, and helps with verbal memory.
There's not much that you can argue about there. The original Alpha Brain works. No dispute.
Weakness of Alpha Brain
When you only have 750mg in a capsule to work with (as opposed to Alpha Brain Instant's 3.7g), it stands to reason that you can't cram in as many ingredients, or as high a dose as the nootropic drink. While we estimate that the majority of ingredients in Alpha Brain do probably reach clinically effective dosages, we can't help but suspect some do not.
Of course, with Alpha Brain's proprietary blends and secret dosages, we can't swear to it. What is clear, of course, is that even if dosages aren't optimum across the board, there is enough of the decent nootropics in it to make Alpha Brain work.
While opting for clever nootropic ingredients, it's a shame that Alpha Brain doesn't choose the most premium versions of them. Mind Lab Pro, in contrast, does, hence why it tops our Best Nootropic Supplements 2017.
AC-11® — could be Alpha Brain's strongest ingredient, could also be a big white elephant.
All of those weaknesses aside, Alpha Brain still works, which says a lot for the nootropics it chooses to use. It may not be as effective as Mind Lab Pro or as 'boosted' as Alpha Brain Instant, but it still beats out all other nootropic stack supplements on the market as far as we're concerned. It deserves its third place in our Best Nootropic Supplements to Buy in 2017.