This page may contain affiliate links and we may earn a small amount of money from any products bought. Our reviews, however, remain independent and impartial.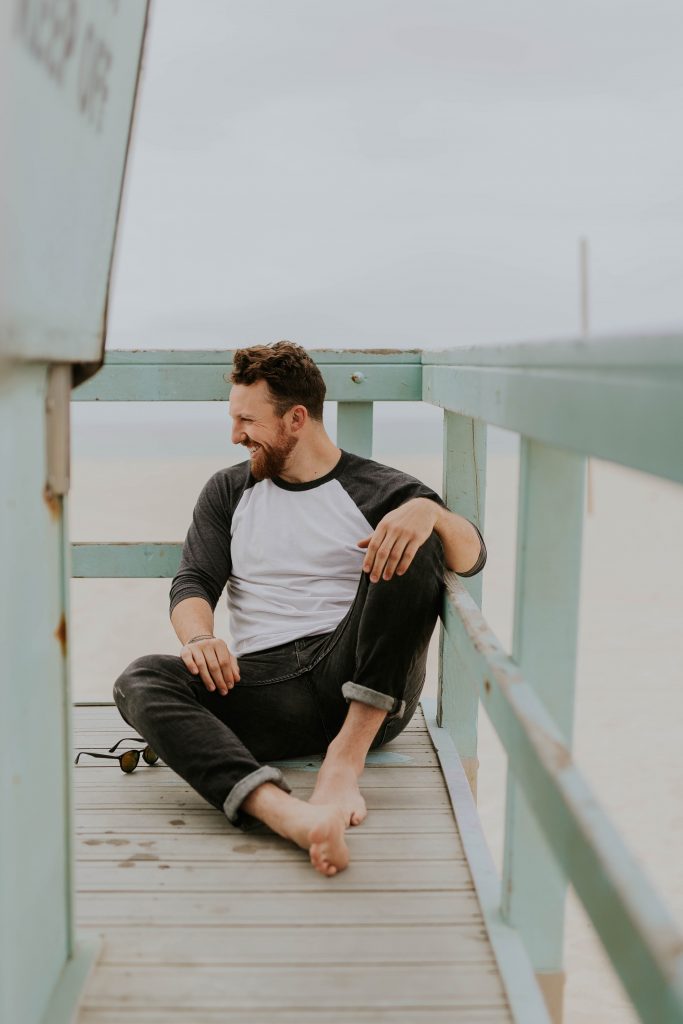 It's not hyperbole to say that testosterone goes to the heart of what makes a man a man. Sure, there's a lot more besides — and I'm not just talking a love of sports — but that little male hormone plays a crucially important part in the mix.
In fact, testosterone is somehow involved in practically every organ in the male body and influences health, wellness, bone strength, hair loss, muscle growth, sexual function, athletic performance and more.
So the fact that it starts to decrease from the age of 30 is a bit of a kick in the teeth, and why more men than ever before are turning to T-boosting supplements.
The question is: which one is best for you? Here are our recommendations for the…
Best T-Boosters to Buy in the UK in 2019…
Performance Lab SPORT T-Booster: Best for All-Natural Testosterone Production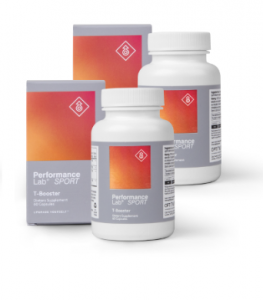 Here at Supplement Reviews UK, we're big fans of the entire Performance Lab range. We believe the manufacturers Opti Nutra are committed to excellence, effectiveness AND all-natural products.
We're more than happy, therefore, to recommend Performance Lab SPORT T-Booster for its multi support for testosterone production at every stage, plus its new twist on ancient approaches.
The Formula
The main ingredient in Performance Lab SPORT T-Booster is the proven D-AA-CC (D-Aspartic Acid Calcium Chelate), 1000mg. D-AA is an amino acid which works to regulate the sex hormones, triggering FSH (Follicle Stimulating Hormone) and LH (Luteinizing Hormone). These hormones subsequently order the testes to produce more sperm and testosterone.
D-AA-CC is a superior form on D-AA, which has been shown to increase testosterone by up to 42% in just over 10 days. An excellent start.
The more unusual star of the Performance Lab Sport T-Booster formula is Ashwagandha, an ancient herb, included here in patented premium form KSM-66®. While the herb has been used for thousands of years in Ayurvedic medicine, modern clinical trials have recently discovered its T-boosting potential. It works by reducing the stress-hormone cortisol. A human study demonstrated a 27% drop in cortisol levels when taking 300mg of KSM-66® for 60 days.
The theory goes, with significant evidence behind it, that cortisol or stress interferes with the production of testosterone. When the body is stressed and enters fight or flight mode, the body produces cortisol rather than testosterone. Infertile men given 5g a day of the basic root powder (for 90 days) showed up to a 40% increase in testosterone, along with improved sperm quality. Healthy fertile men demonstrated a 15% increase in T-levels, though more research is advised.
Ashwagandha has also been shown to boost good cholesterol, reduce inflammation and help with sleep, all potentially useful for T-production.
Alongside D-AA-CC and Ashwagandha is Mucuna Pruriens, an adaptogen, which triggers a chain reaction in the body to produce more testosterone. Particularly useful for men with low sperm counts.
The final ingredient, luteolin, limits the conversion of testosterone into the female hormone oestrogen. Older men, in particular, often see the conversion rate increase with age, so this can be useful for them.
Thumbs Up for Performance Lab SPORT T-Booster:
Tackles stress hormones that can reduce testosterone production
Combats female hormones that would otherwise reduce circulating testosterone
Supports LH and FSH hormones
Result = more bioavailable testosterone.
Premium form of ingredients
Stimulant-free
Suitable for vegans
Read a full review of Performance Lab® SPORT T-Booster
BUY: Direct from the Performance Lab website
Prime Male: Best T-Booster for Older Men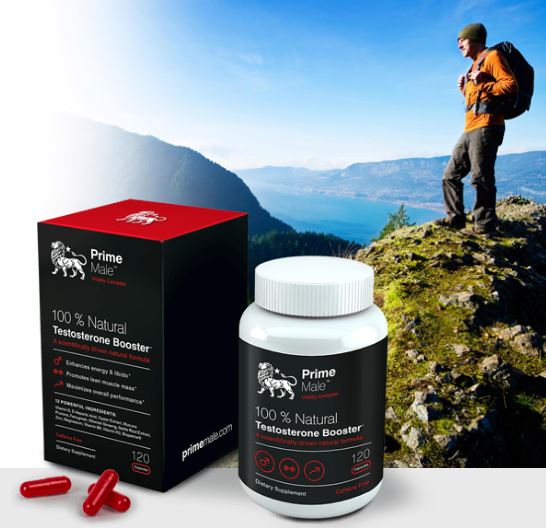 Prime Male has 12 solid T-boosting ingredients that seem tailor-made for the older man. Its audience is men aged between 30-50 and over, just the age that men often need a T-booster the most. Testosterone levels start to decline by 1% a year after the age of 30, meaning you can lose 10% of your 'maleness' each decade, and Prime Male takes this into account with ingredients that target age-related testosterone loss.
The Formula
Like Performance Lab SPORT T-Booster, Prime Male includes a massive dose (1,600mg) of D-AA-CC, the amino acid that can reverse '42 years of testosterone loss in only 12 days (or 42%)'. D-AA-CC encourages production of Luteinizing Hormone which in turn encourages T-production. It is supported by Mucuna Pruriens.
Prime Male also neutralizes SHGB (Sex Hormone Binding Globulin) which seeks to 'bind' testosterone and make it unavailable for use, typically doing so with up to 60% of a man's testosterone levels. Boron, nettle root and magnesium citrate help to tackle this.
Finally, Prime Male also includes luteolin and zinc (as well as the aforementioned boron) to reduce the female hormones, oestrogen and prolactin, found in the male body. These can damage T-levels. Taking 10mg of boron a day for one week, for instance, helped to reduce oestrogen levels by 39%.
Vitamin K12 is useful for age-related testosterone falls, while B6 and D3 also help boost T-levels. Asian Red Ginseng is useful for libido while BioPerine boosts absorption of the entire formula.
Thumbs Up for Prime Male:
Tackles the natural fall in T-levels as men age
Uses premium versions of its ingredients
Helps to maintain healthy T-levels over the longer term
Also boosts libido, mood, energy, cardiovascular health, helps to strengthen bones and build lean muscle.
Prime Male also pledges that it can help maintain prostate health
Read our full review on Prime Male
TestoFuel: Best for Young Bodybuilders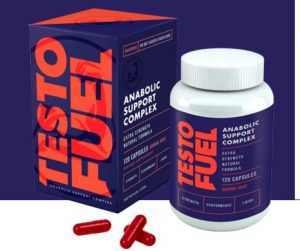 Combines genuine T-boosters with performance enhancers.
TestoFuel is prominent on our list precisely because of the difference it offers to Performance Lab SPORT T-Booster and Prime Male, though it would deserve to be here regardless.
TestoFuel knows its market – young bodybuilders. Unlike Prime Male which focuses on the older generation who want to maintain testosterone levels as they age, TestoFuel concentrates on the difference testosterone can make to muscle building.
Its marketing literature suggests that testosterone could be the missing link for anyone 'struggling to pack on the muscle' or 'not making the gains you'd hoped for'.
Testosterone for Muscle Boosting…
As I said above, testosterone is used or somehow connected to almost every bodily organ, and it's particularly important to the muscles. Bodybuilders seek to boost their levels of testosterone in order to give themselves an energy boost and help the body to recover quicker after intense exercise. All of which means they can work out harder for longer and more often… helping them to build more muscle.
The Formula
TestoFuel uses many of the same ingredients as Prime Male (see above). We're talking D-Aspartic Acid (D-AA, unfortunately not the premium form but a massive 2,300mg of it); magnesium, zinc, B6 and D3 – all proven testosterone boosters.
Note that by combining Magnesium Aspartate with Zinc Monomethionine & Aspartate and vitamin B6, TestoFuel has also created a version of ZMA, a sports nutrient popular for boosting muscle recovery and sleep.
TestoFuel goes slightly off the reservation here with two more unusual ingredients: fenugreek and oyster extract. Studies on fenugreek have so far been inconclusive or even conflicting, with certain studies showing an impact on T-levels and libido, and others not.
Oyster extract helps to boost T-levels because of its zinc, but zinc is included in TestoFuel anyway, so it's presumably included for its aphrodisiac and libido boost instead.
Thumbs Up for TestoFuel:
Uses tried-and-tested T-boosters
TestoFuel's whopping 2,300mg of D-AA is unmatched by most competitors.
Carefully chosen ingredients to boost T and build muscles.
Delivers its own form of ZMA as an added bonus
Alongside performance enhancers for the gym AND the bedroom.
Read our full review on TestoFuel
SPECIAL MENTION: Hunter Test – Premium T-Booster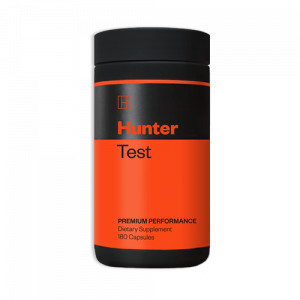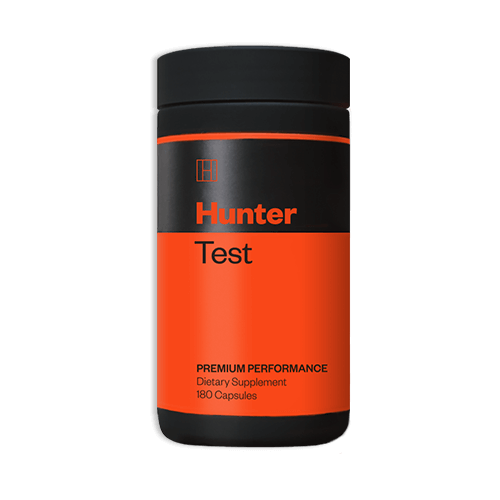 For Older Men
From the manufacturers of TestoFuel comes a premium testosterone booster for the older man: Hunter Test. It pledges to boost testosterone while simultaneously enhancing your energy and libido as well as your confidence and strength.
The Formula:
Hunter Test has a staggering 3,000mg of D-AA, one of the biggest dosages we've seen in an over-the-counter T-booster. D-AA is a proven T-boosting amino acid which triggers the release of hormones to encourage the testes to produce more testosterone and sperm. While it isn't in the premium form of D-AA-CC in Hunter Test, such sheer quantities will certainly work. Results tend to be short-lived, however, unless you're suffering from infertility or are naturally low in testosterone, which many older men tend to be.
Hunter Test complements the D-AA with zinc, magnesium, vitamin D3, Panax Ginseng, Ashwagandha, boron, Indole-3-Carbinol (found in broccoli, converts conversion of testosterone to oestrogen) and vitamin K2. 
Together the ingredients work in various different ways to raise testosterone directly and indirectly by:
Encouraging testosterone production
Preventing its conversion to oestrogen
Reducing stress (which impacts testosterone negatively)
Improving sleep quality (one of the most significant ways to improve T-boosting)
And bonus! It should give a healthy boost to your libido too. 
Hunter Test is aimed at the active 40-year-old man and older who needs some help to maintain or boost his testosterone levels and with it his libido and muscles.
Read our Full Review of Hunter Test
BUY: Direct from Hunterevolve.com