This page may contain affiliate links and we may earn a small amount of money from any products bought. Our reviews, however, remain independent and impartial.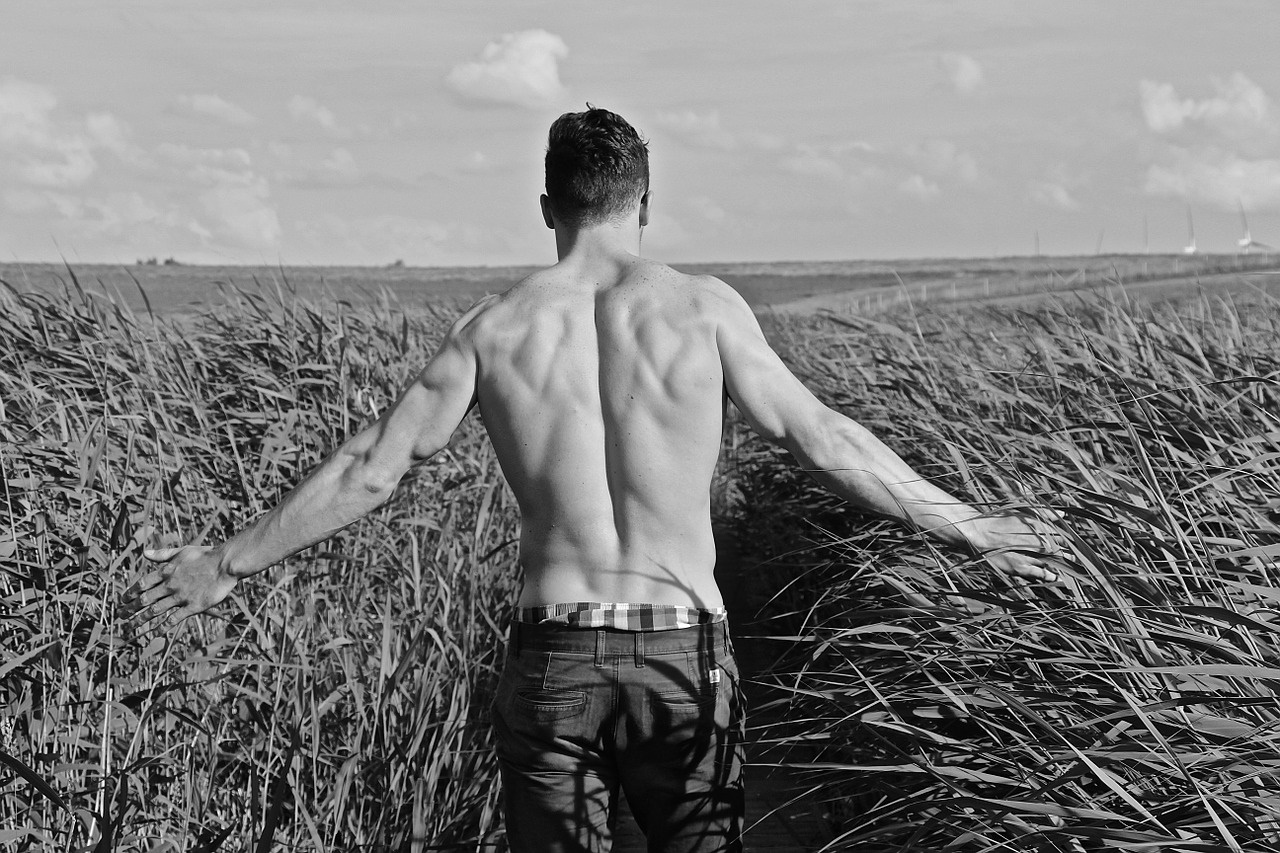 Here's a shocking statistic for you. Testosterone, that all-important of male hormones, begins to fall when a man is just 30 years old. Once you hit your fourth decade, you could lose 1% of your 'maleness' each year.
That loss can affect everything from sex drive and performance to hair loss, fat and muscle gain, and more. Testosterone is connected or linked to pretty much every single organ in the body, and that includes bones, heart and the brain. Too little testosterone and you could also be at risk from osteoporosis, diabetes, heart disease and more.
---
» See the #1 Testosterone Booster in 2020 «
---
A good T-booster, therefore, can transform your health, so let's take a look at the best ones to buy.
Best Testosterone Boosters for Sale in UK in 2017
#1 Prime Male
Prime Male was our pick of the best T-boosters last year as well and we believe it still earns the top spot. We love Prime Male precisely because it is targeted at men over 30 (and 40s, 50s), the group who will need a testosterone booster the most.
How It Works
Prime Male is the best formula that we have seen, with 12 ingredients that work well together to create a solid T-boosting pill. Ten of those ingredients work to boost T production either directly or indirectly, by:
Boosting Luteinizing Hormone (LH) to increase T production directly
D-Aspartic Acid (D-AA) is the key driver of this and helps communication between the testes and brain, encouraging the LH to boost testosterone production. The form included in Prime Male (D-AA-CC, D-Aspartic Acid Calcium Chelate) is particularly potent. Normal D-AA has been proven to boost T levels by 42% in less than two weeks. Mucuna Pruriens (velvet bean), also included here with its active ingredient L-DOPA, also works to boost LH.
Neutralising SHGB, Sex Hormone Binding Globulin, the pesky hormone which binds to testosterone and renders it unusable.
Prime Male's Magnesium citrate reduces SHGB in the blood, while nettle root binds with SHGB, reducing its strength. Boron does the same.
Reducing the female hormones, oestrogen and prolactin. Both are naturally present in the male body but too much of either can reduce testosterone.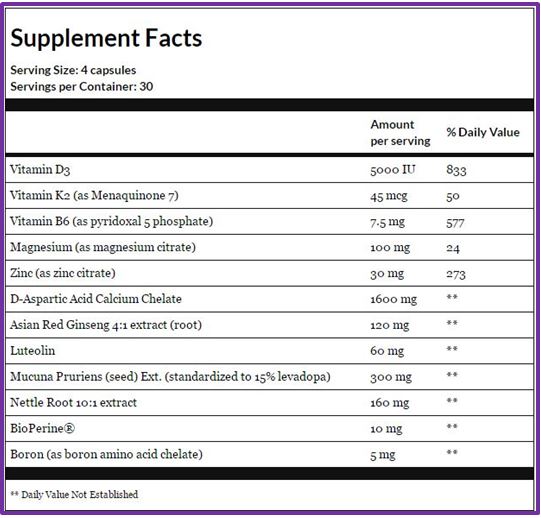 Boron does double duty here. As well as reducing SHBG, it also reduces oestrogen. One study demonstrated a 39% drop in oestrogen levels after one week among healthy men who took 10mg of Boron a day. Luteolin also reduces oestrogen while also working to increase testosterone.
Other ingredients include P-5-P, a premium form of vitamin B6, vitamin K2 and D3. BioPerine®, black pepper extract, helps to ensure all ingredients are properly absorbed.
The final two ingredients (Korean Red Ginseng and zinc) help libido, which is a bonus in our eyes. Zinc citrate also acts as a raw material for testosterone.
We Like Prime Male Because…
Prime Male puts the effort in to make its product the very best that it can be. It chooses good ingredients and makes sure to offer premium versions where possible. The addition of BioPerine® helps to boost the effectiveness of all the ingredients further.
It doesn't forget its audience either. Targeted at the over 30s, it also includes substances such as K2 which can help age-related testosterone decline, as well as other ingredients that support the prostate and libido.
Prime Male is intended for longer term use to maintain healthy testosterone levels indefinitely, as opposed to other short term T-boosting products.
Read our full review of Prime Male
#2 TestoFuel
If Prime Male is serious about boosting testosterone in the over 30s man, TestoFuel is serious about bodybuilding and using testosterone to do it.
As we said earlier, testosterone is linked to nearly every major and minor organ in the body. That's also true for the muscles. Boosting T levels can help you build bigger muscles when you go to the gym, partly because it helps your body to recover faster after intense workouts. It can also boost your energy, giving you further inspiration to work out harder.
There's a reason bodybuilders are such fans of T-boosters, and it's a market that TestoFuel targets very well.
How It Works
Boost T levels, says TestoFuel, and enjoy less body fat, better muscle growth, more strength and enhanced libido and motivation. How does it achieve this nirvana? It boosts testosterone by mixing together some clever ingredients such as zinc, D-AA, magnesium, vitamins D3, B6 and K2, and ginseng.
All of the above ingredients are also found in Prime Male and are solid T-boosters that are ideal for bodybuilding. In addition, TestoFuel has two further ingredients, oyster extract and Fenugreek.

The former is high in zinc which is useful as a raw material for testosterone production, though why it couldn't just include straight zinc we don't know.
Fenugreek is a bit of an unknown quantity. Fenugreek manufacturers make great claims for its T-boosting potential, but there's little independent evidence so far. Even if it does boost testosterone (and you'd be better considering it a sex enhancer in our humble opinion), it blocks the creation of DHT. DHT is another male hormone that is even stronger than testosterone, so it may do more harm than good.
Learn more about Fenugreek, oyster extract and all of TestoFuel's other ingredients in our Testosterone Booster Ingredients Guide.
Our Summary
TestoFuel may fall victim to a couple of hyped ingredients, but overall it contains enough proven ingredients to be an effective T-booster. It should be a valuable addition to anyone serious about bodybuilding. It's just a shame that TestoFuel doesn't use premium forms of its ingredients. Without them, it will never reach the top spot on our Best T-Boosting Supplements of 2017.
Read our full review of TestoFuel
---
---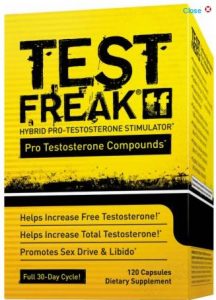 #3 Test Freak
It's hard to discuss testosterone without eventually talking about sex and libido. There's no shame in wanting a T-booster to give you a helping hand in that department.
Test Freak is upfront about the fact that it offers a sex infused brand of testosterone booster. It might not be the strongest straight T-booster on the market, but its promise to promote sexual health, boost your sex drive and aid sexual performance earns it a place in our Top T-Booster Supplements of 2017.
To be fair, not all that much has changed since last year where Test Freak also secured the number three spot on the list.
How It Works
The plain old testosterone boosting ingredients in Test Freak are mid-level to be fair. Zinc acetate is combined with magnesium citrate and vitamin B6 (Pyridoxine HCl) to form its own version of ZMA. It should probably give a modest T-boost.
And now we come on to Test Freak's proprietary blends, and yes, we're still not a fan of the sneakiness of those.

Its first blend is the Proprietary Testosterone Support Complex, 2.1 g. combining two different Fenugreek extracts (TESTOFEN® and TRIGOTEST™). We're still not convinced of Fenugreek as a genuine testosterone booster but we're happy to call it a libido and physical performance enhancer, perhaps with a bonus ability to maintain testosterone.
The second proprietary blend, the Proprietary DHT Support Complex, 280 mg, is exciting. This includes Stinging Nettle Extract (clinically tested and effective) and Saw Palmetto Extract. These prevent SHBG from binding with testosterone and making it unavailable for use by the body, as well as support and maintain levels of super male hormone DHT. DHT is even more potent than testosterone.
The final blend is the Proprietary Oestrogen Support Complex, 150 mg, a combination of apigenin, hesperidin and resveratrol to prevent testosterone from converting to oestrogen.
We Like Test Freak Because…
Test Freak might not be the strongest T-booster on the market, but combining a testosterone booster with a blend to maintain DHT is a clever idea. So many T-boosters ignore DHT to concentrate solely on testosterone, yet DHT is even more potent. Likewise, Fenugreek tends to block DHT so adding in a special blend to ensure it remains high is a good way around it.
We also appreciate the fact that the majority of ingredients in Test Freak are premium or standardised forms.
As we said at the beginning of this review, Test Freak is more of a sex enhancer than a straight T-booster, but its formula is still pretty impressive. We'd also guess (though get rid of proprietary blends and we wouldn't have to guess) that its ingredients reach effective dosages in most cases.