This page may contain affiliate links and we may earn a small amount of money from any products bought. Our reviews, however, remain independent and impartial.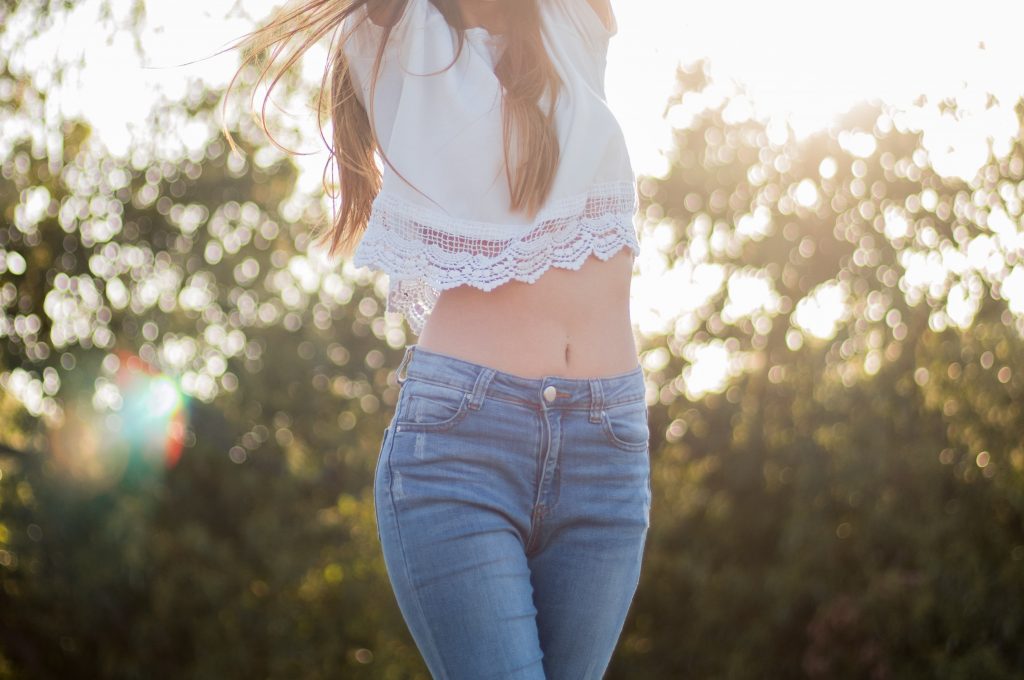 Looking for Prebiotics? See our Best Prebiotics UK for 2020 page here
Probiotics are living microorganisms or 'functional foods' and when consumed in high enough doses, add to the good bacteria in the gut.
Bacteria' has bad connotations; you're probably thinking of public restrooms and the gunk that builds up under your nails if you don't wash your hands. Which is all true, but it's not the whole picture.
'Trillions of bacteria cells'
Your body is actually made up of more bacteria cells than human cells – at the last study, 39 TRILLION compared to approximately 30 trillion human cells, prompting the BBC's iconic headline: 'More than half your body is not human'.
In fact, there are more bacteria cells in your body than humans in the world and understanding the roles and functions of this bacteria is transforming our knowledge of diseases, allergies and health.
As Prof Rob Knight from the University of California San Diego told the BBC: "We're finding ways that these tiny creatures totally transform our health in ways we never imagined until recently."
Science has already determined that bacteria plays a crucial role in regulating the immune system, protecting against diseases, protecting mental health and aiding digestion… and it all starts in the gut.
All About Bacteria and Gut Health
First up: what exactly do we mean by gut? The gut, gastrointestinal tract or GI tract to give it a technical term, is the hollow tube that starts at the mouth, passes the oesophagus, stomach, small intestine, large intestine, and ends at the anus.
The gut is colonised by bacteria from the moment of birth and continues to change and diversify with age, influenced by diet, environment, obesity, genes, the presence of chronic disease like Crohn's and the frequency of antibiotic consumption.
In essence (more science detail on this to come), bacteria help your body to break down large food molecules into useable fuel, while also producing vitamins and protecting us from disease.
Put simply, the more good bacteria you have in your gut, the more functional it is. If it wasn't for the good bacteria living in your gut, you wouldn't be able to digest some things at all.
A Quick and Easy Science Lesson
We mentioned that bacteria aid the body to break down large food molecules. Here's how:
Step 1: Non-starch polysaccharides (NSPs) – often dietary fibre, such as bran, vegetables and fruits – are broken down by the bacteria and converted into short chain fatty acids.
Step 2: These short chain fatty acids act as fuel for cells. These give the energy needed for the growth of epithelial (barrier) cells that protect the body from harmful pathogens, among other functions.
Step 3: At the same time, the gut bacteria helps to absorb nutrients that escaped digestion and produce vitamins like vitamin K and folate.
These are all very important functions!
Gut Bacteria and the Immune System
The composition of the bacteria in your body predicts how robust your immune system is. For example, if you have a pathogen in your gut, the presence of good bacteria will help to fight the pathogen so that it doesn't spread.
The essential role of the immune system is to maintain a balance between reaction and tolerance – otherwise you'd be experiencing an inflammatory response every time you were exposed to bacteria! A diverse gut flora teaches the immune system that not every type of bacteria is bad.
Think about it in terms of getting a flu vaccination – by receiving a very small dose of the virus your gut bacteria are able to build up tolerance so that your body knows how to fight it.
MORE TOP PRODUCTS
Gut Bacteria and Mental Health
Your gut microflora is also a good predictor of your mental health. The vagus nerve directly connects the gut to the brain to report on the activity in the gut, and the brain responds accordingly. Many studies have shown a strong relationship between mental health disorders like anxiety and depression and gut microflora. Some animal studies have shown that mice who are bred in a germ-free environment develop anxious traits compared to mice bred in a bacterially diverse environment, because these mice have more developed gut microflora.
How to Improve your Gut Bacteria
So how can you improve the composition of your gut? One way is to ensure you are eating sufficient amounts of non-starch polysaccharides (NSPs) that the bacteria can feed on. We're talking whole grain foods, wheat, beans/ peas, potato skins, nuts, seeds, fruits such as unripe bananas and avocado, and vegetables such as courgetti, cauliflower, green beans and celery.
Another way is to take care of your gut flora by avoiding things that damage the bacteria, like alcohol and antibiotics (of course, you should defer to your doctor on the latter). But there is an easier way, and one that has shown to have pretty amazing benefits – supplementing with probiotics.
Probiotics can be found in fermented foods like kimchi, kefir yogurt and sauerkraut but these foods are all acquired tastes! Taking a probiotic supplement is an easy way to add to the good bacteria in your gut by providing billions (literally) of microorganisms, often multiple strains like Bifidobacterium and lactobacillus.
Finding the right probiotic can be confusing, so here are our recommendations:
Best Probiotics to Buy in UK in 2019
Bio-Kult
Containing 14 strains of live bacterial cultures and 10 billion microorganisms per gram, this probiotic really does the job.
One box is enough for 3-4 months use and is a number one bestseller on Amazon UK. Take it every day on an empty stomach and you'll really be helping your gut!
BUY: Bio-Kult is the Number 1 Best Seller on Amazon UK for 'Bacterial Cultures'
Symprove
Probiotics must survive in the acidic gastric environment if they are to reach the gut to colonise the host and impart their benefits.
The stomach's harsh acid kills off most probiotic strains, but this supplement is smart – it doesn't trigger the digestive system meaning that digestive acid isn't released to destroy the bacteria.
BUY: From the official website at Symprove.com

Align Probiotic
This probiotic only has one bacteria strain – Bifidobacterium 35624 – a unique strain developed by gastroenterologists and backed by over 15 years of research.
 BUY: From Amazon UK
Lindens High Strength Probiotics
These probiotics contain high strength strains of lactobacillus that have the main benefit of aiding the digestive system.
Though they are not multi-strain, they do contain a prebiotic which the gut microflora feeds off to create more good bacteria.
BUY: From Amazon UK, where Lindens Probiotic Max is 'Amazon's Choice' for  lactobacillus.
OptiBac Probiotics
With six probiotic strains, this product is a top seller. It also contains prebiotics to help the bacteria stay active for longer.
This company only sells probiotics and ensures the highest quality and has a variety of options including a probiotic that is boosted with vitamin C for daily immunity.
BUY: From Amazon UK or from the official OptiBac website
Probiotics add to the good bacteria in your gut to improve gut functionality. The gut has many roles and functions including maintaining a robust immune system, ensuring good mental health particularly in the case of anxiety and depression and for good digestion. Supplementing with a probiotic that has multiple, high strength strains of bacteria will provide a plethora of benefits to the human body.
SEE ALSO: Our Top Rated Prebiotic to Buy in the UK in 2019 — Performance Lab Prebiotic.