This page may contain affiliate links and we may earn a small amount of money from any products bought. Our reviews, however, remain independent and impartial.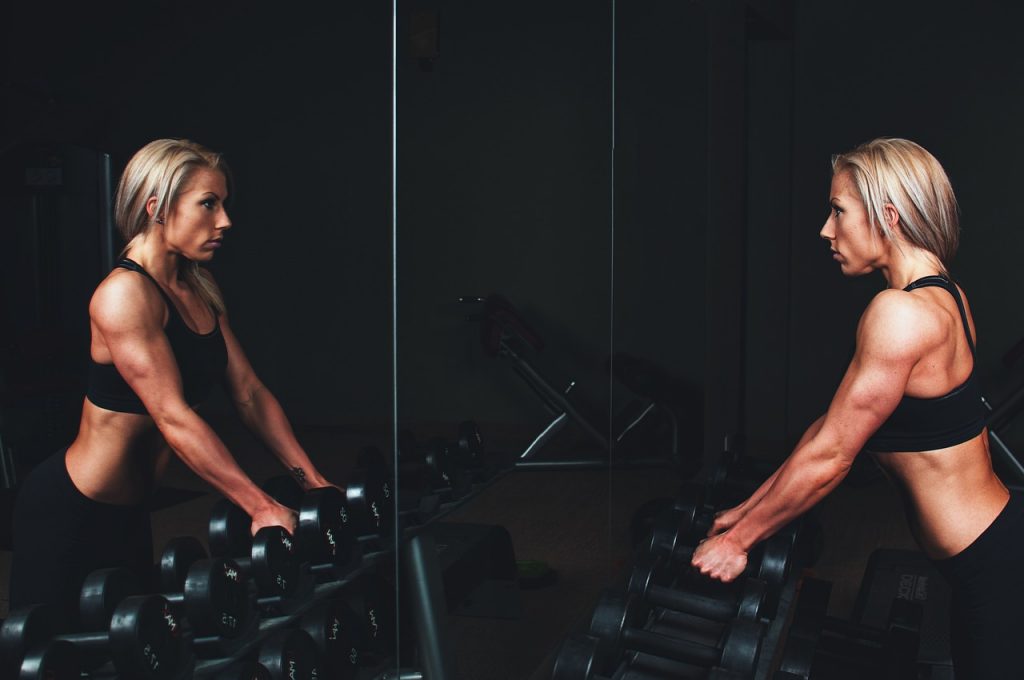 UPDATED CONTENT! Best Pre-Workouts to Buy in UK in 2019
In a fast-paced world, it can be hard to find motivation for the gym. Between work, family and numerous other responsibilities, getting to the gym three to five times a week can be daunting. Sometimes it can seem as if you're just dragging yourself through a workout when you'd much rather be catching up on sleep.
That's where a good pre-workout supplement can come into its own. The right one can give you motivation plus an energy boost, alongside the 'fuel' you need to make your workout count.
Pre-workout supplements tend to operate either by boosting your physical and mental energy to help you over that hump, or by boosting endurance so that you can work out harder for longer.
But with so many pre-workouts on the market, and the intense marketing behind them, how can you know which one is the best? Let us do the work for you.
Here we've identified the top two pre-workout supplements to buy in 2018…
First Place: Performance Lab® SPORT Pre-Workout
New to the market, Performance Lab® SPORT Pre-Workout takes advantage of its late entry to create an up-to-date, unique and effective product. Performance Lab's specialist pre-workout is caffeine and stimulant-free, a rarity in the supplement world.
The Promise
Performance Lab® SPORT Pre-Workout promises to 'upgrade strength, extend endurance and amplify lean muscle gains.'
How does it do that?
By including ingredients that boost blood flow to the muscles, helping to oxygenate and nourish the tissue, while clearing toxins.
Boosting muscle strength and performance by encouraging production of ATP to charge muscles
Helps fight build-up of lactic acid which induces fatigue in the muscles, also helps maintain muscle hydration.
The Ingredients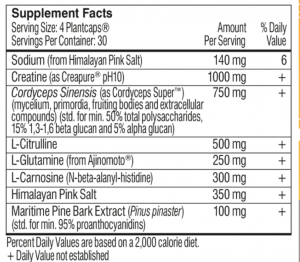 Creatine (Creapure®), 1000mg
Creatine is stored as fuel in the muscles for the production of ATP, the energy that powers muscle contractions. Exercise – especially strength training, interval training or intense high-energy exercise – depletes the reserves of creatine and ATP. Supplementation can help to recharge ATP and aid physical performance, stimulate the growth factor IGF-1 to promote lean muscle mass, and prevent lactic acid build-up, extending the time before muscle failure.
L-Citrulline, 500mg
L-citrulline is an amino acid that complements creatine by raising L-arginine blood levels. This helps to improve blood flow to muscles, improve the use of BCAAs during exercise, clear ammonia from muscle tissue (associated with muscle failure) and potentially enhance muscle efficiency.
Studies show that L-citrulline supplementation is more effective at raising L-arginine levels than supplementation by L-arginine directly. The latter is broken down in the liver before it can circulate while L-citrulline is more readily absorbed. One study showed that 3g of citrulline malate was equivalent to 6g of arginine, suggesting it may be twice as potent.
As Examine.com says: "L-citrulline supplementation results in reduced fatigue and improved endurance for both aerobic and anaerobic prolonged exercise."
Cordyceps Super ™, 750mg.
(Standardised for min 50% total polysaccharides).
A natural fungus, Cordyceps is traditionally used as a revitalising tonic in Asia. According to Performance Lab® Sport Pre-Workout, emerging research suggests it can potentially boost exercise capacity and help the body resist fatigue during exercise.
It must be said that there is very little human research available on Coryceps so far, and the research that has been done tends to use 1-3,000mg daily, a lot higher than the dosage included in Performance Lab® SPORT Pre-Workout.
L-Glutamine
(from Ajinomoto®), 250mg
Highly concentrated in the muscles, L-glutamine is the primary carrier of nitrogen which is used for muscle energy, repair and growth. Intense exercise depletes L-glutamine, risking muscle atrophy. In Performance Lab® SPORT Pre-Workout, L-glutamine supplementation helps to clear lactic acid from tissue muscle thanks to increased levels of bicarbonate and creates antioxidant glutathione. The latter may help tackle issues caused by overtraining, particularly during prolonged endurance exercise.
Note that the combination of L-citrulline and glutathione may be particularly beneficial. L-citrulline helps ensure delivery of L-arginine to the blood, while glutathione ensures it doesn't break down as quickly as it would on its own.
L-Carnosine, 300mg
L-carnosine, most highly concentrated in the muscles, is thought to protect muscle by providing antioxidants to neutralise cell damage caused by intense exercise. It also helps to reduce the impact of damaging acids, such as lactic acid, on muscle tissue.
Anaerobic athletes such as sprinters, rowers and bodybuilders are thought to have higher levels of carnosine (N-beta-alanyly-L-histidine) in the muscles, but this can be depleted during exercise.
Its concentration in fast-twitch muscle fibres may correlate with additional muscle power during high-intensity anaerobic exercise., helping to increase the intensity and threshold of training.
Himalayan Pink Salt, 350mg
Salt helps to restore electrolytes depleted during sweating and aid hydration. It also boosts the absorption of other ingredients in Performance Lab® SPORT Pre-Workout, such as L-citrulline, L-carnosine and L-glutamine.
Himalayan pink salt is natural and unprocessed. It contains 84 minerals and trace elements, including magnesium, copper, iron, calcium and potassium, and is believed to be the cleanest salt available and the most beneficial.
Maritime Pine Bark Extract, 100mg
(standardised for min 95% proanthocyanidins).
Maritime Pine Bark Extract encourages the production of nitric oxide, which relaxes blood vessels and boosts delivery of oxygen and nutrients to the muscles. Performance Lab® SPORT Pre-Workout points out this that may help to enhance training.
The proanthocyanidins within the extract are also potent antioxidants that can help to reduce the stress and inflammation that occurs during intense exercise.
Maritime Pink Bark Extract works in conjunction with Performance Lab® SPORT Pre-Workout's L-citrulline to produce nitric oxide and deliver peak blood flow to the muscles.
We Say…
Performance Lab® SPORT Pre-Workout is different to most other pre-workout supplements. It eschews stimulants and caffeine, preferring instead to focus on its creatine supplementation. Performance Lab® SPORT Pre-Workout has put together a clever formula that works to boost creatine in two ways – by supplying creatine and by promoting creatine synthesis in a natural way.
It uses superior highly bioavailable creatine sources, which means more creatine reaches the bloodstream. It also means that it doesn't need to include quite as much creatine as you might find in other pre-workouts to be effective.
Choose Performance Lab® Sport Pre-Workout If…
You want a safe natural boost before intense exercise without resorting to stimulants. Performance Lab® SPORT Pre-Workout should be taken 45-60 minutes before a workout Its most profound boost to performance has been seen in people doing short-duration and high-intensity exercise, but it is suitable for anyone. There's no need to cycle Performance Lab® SPORT Pre-Workout.
You can buy Performance Lab® SPORT Pre-Workout at the official website: https://www.performancelab.com/supplements/pre-workout/
As per the Performance Lab® website, their SPORT Pre-Workout is most effective when stacked with their SPORT Post-Workout, SPORT BCAA, and other SPORT-line supplements.
Second Place: 4 Gauge
4 Gauge isn't afraid to make bold claims, pledging to be the 'safest and strongest pre-workout on the planet.'
How It Works
4 Gauge earns second place on our Best Pre-Workout of 2018 list because of its 4-in-1 formula that delivers all-natural nutrients to boost raw strength, energy, focus and help you do more intense muscle pumps.
More power helps you to lift more weights and build more muscle
Encourages you to develop a laser focus on your workout
Extends your stamina and improves endurance, allowing you to train for longer and get stronger
Sends more blood to your muscles while training, helping boost endurance and size.
It does this by including some traditional pre-workout energy boosters, vasodilators and stimulants, but mixes them with some very clever nootropics, ensuring it looks after both your body and mind.
4 Gauge comes in just one flavour, fruit punch, and is made from all-natural sources.
The Ingredients
L-Citrulline Dl-Malate, 6000mg
Arguably the most effective vasodilator around, L-Citrulline Dl-Malate (extracted from watermelons) turns into L-arginine in the kidneys, an amino acid that greatly boosts overall levels of nitric oxide. Nitric oxide dilates blood vessels, allowing more blood to reach the muscles. If you're a bodybuilder, this means you will be able to do more muscle pumps and build muscle faster.
The experts at Examine.com recommend taking between 6,000mg-8,000mg of citrulline malate one hour before exercise to enhance performance. As such, the dosage in 4 Gauge reaches clinically effective levels.
There have been a lot of studies examining the effectiveness of citrulline malate. Of those, there has been proven 'notable' evidence that it can reduce fatigue during exercise, and increase nitric oxide as referenced above.
One study examining citrulline acutely pre-workout noted a 40% reduction in sore muscles for two days after a workout.
Other studies have shown an increase in growth hormone after citrulline-malate supplementation and noted that it can enhance the use of Branched Chain Amino Acids (BCAAs) during exercise.
Caffeine (150mg) and L-Theanine (200mg)
The combination of caffeine and L-theanine in 4 Gauge demonstrates that its manufacturers really do know their stuff and care for their customers' wellbeing.
Caffeine, as we know, is a very effective stimulant, helping to boost energy, power and mental awareness ahead of your workout. Some people can find stimulants to be too much, however, and suffer from the jitters and anxiety.
That's where L-theanine comes in. L-theanine, derived from green tea, is an amino acid that raises the levels of GABA in the brain, the calming neurotransmitter. It helps to keep you calm, focused and side effect-free, while the caffeine boosts your energy. Together they can also make the effects last longer, helping you to train for longer, without the crash typically associated with caffeine alone.
L-theanine is known as a nootropic. Read more about L-theanine
Rhodiola Rosea, 100mg
Rhodiola Rosea is another popular nootropic and a good choice for motivation. Rhodiola rosea has also been proven to reduce fatigue and exhaustion, particularly in prolonged and stressful situations.
It is an adaptogen, a compound able to combat the physical and chemical effects of stress. In this case, the sort of stress referred to includes 'burnout' or prolonged but low-intensity physical exercise, says Examine.com.
There is some evidence that acute rhodiola rosea supplementation can improve endurance exercise, though it should be said that the dosage given during the study was 200mg, double that found in 4 Gauge.
That said, rhodiola rosea is a good choice for mood, body and mindset, and evidence has shown that it can work in as small a dosage as 50mg per day as a daily preventative for fatigue.
Red Beet, (Beta Vulgaris), 300mg
Beta Vulgaris works to boost nitric oxide and has been shown to improve anaerobic exercise, particularly during intense intermittent exercise.
Creatine Monohydrate, 1000mg
Creatine fuels the production of ATP, the energy that powers the muscles. Exercise depletes the body's reserves and supplementation can boost physical performance.
Here's where it gets tricky. There is some debate, not yet 100% clarified, over whether caffeine can interfere with creatine uptake. Some people will tell you to stay away from products with caffeine and creatine together, such as 4 Gauge, because of that. The truth, however, is that the issue with caffeine and creatine is limited to just one study which may have had flaws in its design.
Other research seems to suggest that creatine-aided performance using repeated short-term muscle contractions (ie, sprints) is unaffected by caffeine, as is anaerobic cardio.
Acetyl L-Carnitine, 500mg
This is an amino acid which has demonstrated the ability to reduce fatigue, muscle damage and lower fat.
Coconut Water Powder, 300m
Naturally rich in nutrients, coconut water helps to restore electrolytes, boost hydration and lower blood pressure.
We Say…
4 Gauge knows its stuff. It is crammed full of effective energy boosters, clever nootropics and 'Smart Caffeine' (caffeine and L-theanine) that work together to create an effective pre-workout supplement with effects that should last two to four hours.
You are advised to take a week off from 4 Gauge every six to eight weeks.
Choose 4 Gauge If…
You want a safe caffeine-led pre-workout formula that helps to prepare your mind and body for an effective workout.
Read our full review of 4 Gauge