This page may contain affiliate links and we may earn a small amount of money from any products bought. Our reviews, however, remain independent and impartial.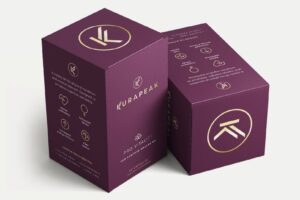 Kurapeak bills itself as menopause support, a female vitality booster that looks after the physical and mental well-being of women going through menopause. It's a dietary supplement that includes natural ingredients intended to tackle some of the issues menopausal women can face. But does it live up to its promise? Let's find out in this review…
SHORTCUT: If you want to jump to the chase, here's our considered conclusion on Kurapeak. It contains ingredients that should help to reduce several different menopausal symptoms, including hot flushes, anxiety, lack of libido, and more. Its ingredients are natural and proven and it comes from an ethical company.  We do not hesitate to recommend Kurapeak as a potentially effective menopause support supplement for women. BUY KURAPEAK HERE
Before we look at how Kurapeak claims to work, it's probably helpful to examine some of the symptoms of menopause first so we can assess how useful Kurapeak is likely to be…
Symptoms of Menopause
The lower hormone levels that trigger menopause can cause several different menopausal symptoms. Not all women will suffer from all of them, but most will experience some of them, and they can be quite severe and debilitating.
They include:
• Hot flushes
• Night sweats
• Vaginal dryness
• Reduced sex drive/ libido
• Sleeping problems
• Anxiety
• Low mood
• Joint pain
• Issues with concentration and memory, often called 'brain fog'.
These symptoms can start months or years before you're fully in menopause (called peri-menopause), and can last, on average, about 4 years after your last period. For some women, the discomfort lasts even longer.
How can Kurapeak Help?
First, it's important to state that if you believe you are entering peri-menopause or menopause, you should see a doctor for confirmation. If symptoms are severe, you may need specialist medicine. Other women, however, may be able to keep the symptoms at bay – or make them easier to handle – by the use of natural menopause support supplements, such as Kurapeak.
Kurapeak claims to help tackle menopause symptoms by:
• Reducing anxiety
• Increasing energy
• Enhancing libido
• Boosting cognitive performance.
In theory, then, it should tackle the brain fog many menopausal women struggle with, as well as the reduced sex-drive, energy dearth, and anxiety that hits around the same time.
Let's examine the formula to see how it pledges to achieve the above.
Kurapeak Menopause Support Formula Analysis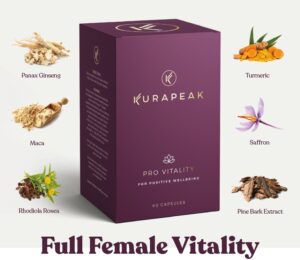 Kurapeak is a menopause support dietary supplement with nine natural ingredients. Kurapeak shies away from calling their product all-natural because two of the ingredients – L-Tyrosine and L-Theanine – are synthetically made (though they are naturally occurring substances). Ethical marketing, how refreshing. We like their honesty.
Examining the ingredients, we find that several of them are nootropics – these are ingredients designed to boost your cognitive performance or to reduce anxiety. Others still are thought to enhance a woman's libido, while the remaining ingredients are all-round health boosters. The good news is that all are natural, and there's evidence for every single one of them working. Let's take a deeper look…
To Improve Cognitive Function:
L-Tyrosine
Tyrosine is a recognised nootropic. Nootropics are a class of substances that help to improve cognitive ability, often by helping certain elements of your brain power work better. Certain nootropics are better at improving memory while others can boost mood. Others still help to clear brain fog, while others can enhance focus.
Tyrosine is a bit of an all-rounder, thanks to its ability to boost dopamine, an important neurotransmitter that boosts mood, memory, and performance. Evidence shows it's particularly effective and beneficial when you are sleep deprived, stressed, or overworked. So everyday then. It can also enhance focus and tackle brain fog, another reason why it can prove beneficial for women during the menopause.
The dosage of Tyrosine in Kurapeak is a gentle dose, but you may find that you respond to this, and that its effect is amplified by the other ingredients.
Other ingredients in Kurapeak also help strengthen elements of cognitive function, but also offer other benefits. You can read about them below.
Offering Menopause Support By Reducing Symptoms:
Pine Bark Extract
Pine Bark Extract is a very promising ingredient here. Not only has it shown success in improving memory and boosting cognitive function in people of all ages, but studies show it can also reduce menopausal symptoms. Possibly due to its anti-inflammatory effects.
One study in 2011 concluded that 100mg of standardised Pine Bark Extract – the same dosage as in Kurapeak – taken daily over eight weeks both reduced the "signs and symptoms associated with menopausal transitions". Furthermore, it "improved the quality of life of most women and these benefits may be at least in part attributed to decreased oxidative stress levels."
Panax Ginseng
Ginseng has long been a natural treatment for menopause symptoms because of its proven ability to reduce hot flashes and other menopausal symptoms. Scientists are now recognising that it can significantly improve the quality of life in menopausal women. Ginseng has also been shown to improve concentration, lower anxiety, and fight fatigue.
So far we're just a few ingredients in and we're already impressed with the menopause support offered by Kurapeak. Let's hope that it lasts…
To Tackle Anxiety:
Rhodiola Rosea, L-Theanine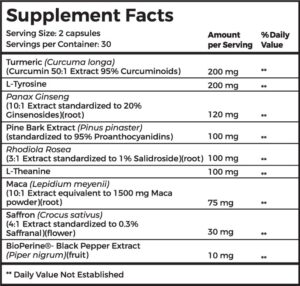 We appreciate the addition of proven nootropics Rhodiola Rosea and L-Theanine in the Kurapeak formula.
Rhodiola Rosea is an adaptogen herb – that means it can help the body to resist stress, helping to tackle both anxiety and the results of stress. It does so by reducing cortisol levels (commonly called the stress hormone) while simultaneously raising serotonin and dopamine levels in the brain. Dosage is good, so this should help to reduce any low-level anxiety you may be feeling. Disclaimer: Of course, please seek medical advice if the anxiety is moderate or severe.
To give you an idea of its effects, a 2015 study of 80 people who self-classified themselves as 'mildly anxious' and took Rhodiola Rosea daily for two weeks, reported a significant drop in anxiety. Along with a reduction in stress, depression, and an improvement in mood.
L-Theanine
Amino acid L-Theanine is another nootropic that's particularly valuable for the feeling of calm alertness that it creates. It improves mental concentration and stamina while reducing stress and easing anxiety. It's beneficial for reducing symptoms of anxiety during menopause and may help you handle some of the sleep deprivation that comes from night sweats and hot flushes.
For the Libido:
Another symptom of the menopause is a fall in libido or sex drive which can cause damage to intimate relationships. The Panax Ginseng, Maca, and Saffron included in Kurapeak could help to negate that to some degree.
Ginseng has long been used to improve libido, while preliminary studies suggest Maca can improve sexual functioning in post-menopausal women, as well as reduce anxiety and depression.
A study in the journal Menpause concludes Maca reduces "psychological symptoms, including anxiety and depression, and lowers measures of sexual dysfunction in postmenopausal women".
Saffron too can be beneficial for peri-menopausal women. Research in the Journal of Menopausal Medicine showed that women who took a saffron extract twice daily for 12 weeks reported a reduction in their peri-menopause symptoms. Saffron has been shown to act as a libido booster in both men and women, and can help to reduce the sleep issues and anxiety that comes with menopause.
Anti-Inflammatory
Turmeric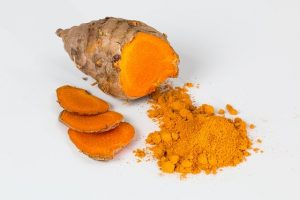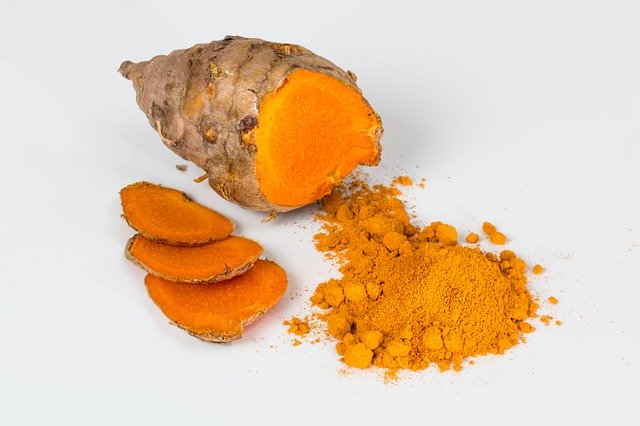 Also included in Kurapeak in a generous dosage is Turmeric, a potent anti-inflammatory. Its anti-inflammatory properties mean it could be useful for menopausal women who experience joint pain (another common symptom) and hot flushes.
Turmeric also has anti-oxidant benefits helping to fight against oxidative stress. The reduction of such stress is mentioned above as a potential source of relief from menopausal symptoms. Finally, turmeric helps to improve nutrient absorption which – along with the BioPerine black pepper extract also included in this formula – should make this formula better absorbed and thereby more effective.
The Kurapeak Menopause Support Formula in a Nutshell…
In a nutshell, we're impressed. Each of the nine natural ingredients included in Kurapeak should help to contribute to different facets of menopause relief. All are included at decent dosages, considering there are also ingredients to further boost their absorption. We're willing to go out on a limb and say that Kurapeak is one of the best menopause support supplements available on the market today.
Pros of Kurapeak
• Includes all-natural ingredients proven to reduce numerous menopause symptoms – from hot flushes to sleep issues and mood, making it a strong menopause support option.
• Kurapeak has very strong anti-anxiety benefits.
• Proven nootropics also help to reduce brain fog, improving cognitive function, memory and more.
• Powerful ingredients help to boost the libido – an area that has traditionally been neglected in women's health supplements. Being as it comes from the manufacturers of Centrapeak for men, perhaps we shouldn't be suprised.
• Some of the ingredients in Kurapeak can also help to tackle menopausal acne, a little known but depressing side effect of the hormonal change.
• Kurapeak currently offers 75% off a one-month supply so that you can try it for minimum cost. *Offer available as of November 2022.
• Kurapeak is vegan-friendly
• Manufactured and shipped from the UK and U.S.
• Each new batch is independently tested in a third-party laboratory before it's released.
• Kurapeak clearly states the dosages and ingredients included in its product, and the website has an in-depth FAQs page
Cons of Kurapeak
• There is a lot to fit in this formula so the capsules for Kurapeak are large (00 size). There is no special coating, and they should be easy to most people to swallow. If you find it hard to swallow large capsules, however, the Kurapeak literature suggests you may want to take them with yoghurt or a fruit puree.
• Not available on Amazon but you can buy direct from the Kurapeak website
How to Take
Take one capsule twice a day with food. Note that taking it with food is important as the curcumin in the turmeric is fat-soluble.
Health Warnings
Always consult a physician before taking any supplements, natural or otherwise, if you have an existing condition or are taking medicines.
Will this Menopause Support Supplement Really Work?
Let's get down to what you really want to know – will Kurapeak work for your menopausal symptoms and if so, how quickly?
First, let's issue the caveat that all women's experiences of menopause – and the symptoms and concerns it brings – are different. What may work for one woman may not work for another. Or not work in quite the same way.
However, there is such a wide-ranging amount of beneficial ingredients in Kurapeak that we feel confident it will work for the majority of women. (Again, disclaimer: If your symptoms are severe, please contact your physician).
There are ingredients here that have been proven to:
• Reduce anxiety
• Ease physical and mental symptoms of stress
• Help you stay focused and alert during the day
• Reduce hot flushes and night sweats, thereby improving sleep
• Tackle joint pain and menopausal acne via its anti-inflammatory properties
• Boost libido and sex drive
• Improve mood and memory
• Enhance the quality of life for post-menopausal women.
These are not just wild claims. The ingredients in Kurapeak have been proven to do the above, making it a strong menopause support supplement in theory. Of course, again they may not work in all women.
But given you can buy a one-month's supply for 75% off, isn't it worth taking the chance? And, to be fair, given how debilitating and traumatic the menopause can be for some women, we think it would be worth trying Kurapeak even without this discount too.