This page may contain affiliate links and we may earn a small amount of money from any products bought. Our reviews, however, remain independent and impartial.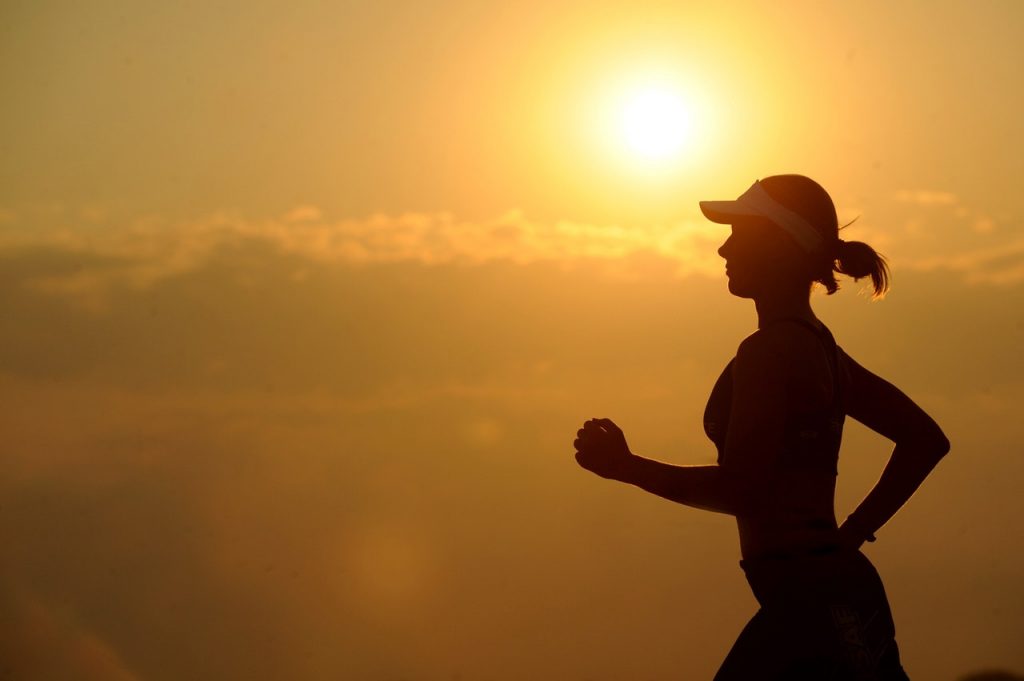 Few sports put quite as much pressure on the knees, ankles, hips, and spine as running. Runners may benefit from supplements that protect the joints and more. We examine some of the best joint supplements for runners.
Running is great for fitness, and can actually strengthen bones and muscles if done right, but there's a condition called 'runner's knee' for a reason. It's the most reported injury in the sport, but it's not the only one.
Experienced and amateur runners alike can be sidelined by osteoarthritis, inflammation of the hip joints, ankle strain, runner's knee, damaged tendons, weakened cartilage, bunions, and more. All of this makes it imperative that you protect your joints and surrounding tissues as much as possible.
As well as watching your weight, perfecting your form, and eating healthily, one of the most effective ways to ensure you protect yourself is to take a dedicated supplement for the joints.
After reviewing dozens of supplements, we believe that Performance Lab Flex is the best joint supplement currently available on the market.
Visit Performance Lab's Website here
Or read on to learn why we chose this joint supplement as our #1 recommendation when examining the best joint supplements for runners.
Why Runners Need Extra Joint Support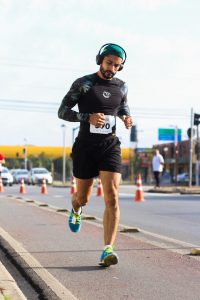 Runner's joints take a pounding, especially the knees. Experts say that for every 1lb you weigh, the knees feel three times that when you take a step. Now consider that the force exerted on the knees when running is THREE times that of walking. That's a LOT of strain on the knees.
It's no wonder the meniscal cartilage in the knee – the sponge-like substance that helps to provide a cushion between the thigh and shin bones – can wear down from simple overuse. When that happens, the bones begin to pound or rub on each other harder, increasing the risk of arthritis.
Other areas of potential joint problems in runners include the hips, spine, ankles, and big toes. Muscle pain and oxidative stress – showing up as pain and tiredness – are often the reasons given for runners being forced to interrupt their training plans.
To prevent these problems, runners often take a specialised joint supplement, but what should you look for? Which ingredients can help runners in particular? Let's find out…
Best Joint Supplements For Runners
Curcumin (Turmeric)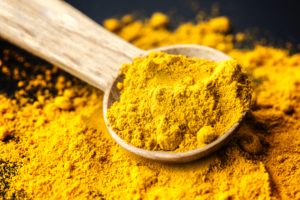 You may know this as a spice, but curcumin has been used for years in Chinese and Ayurvedic medicine to treat arthritis and other inflammatory issues. It is one of the most effective anti-inflammatories and antioxidant substances available.
It has been shown to aid with inflammatory conditions, arthritis, and osteoarthritis, and may also help to reduce muscle soreness and exercise-induced inflammation in active people – making it a very useful supplement for runners. Curcumin also has an established safety record.
A further review and meta-analysis demonstrated that curcumin can reduce pain and joint inflammation as effectively as ibuprofen.
Curcumin also helps to boost the immune system and provide support for the joints, including improvement in joint pain, in the longer term. Note that the therapeutic dose is much more than you'd use in food, so you'd need to take a supplement to appreciate the full benefit. Performance Lab Flex includes curcumin.
Boswellia (Frankincense)
Several studies have proven Boswellia (Frankincense)'s anti-inflammatory and painkilling properties. It has been used for centuries in traditional Asian medicine to treat conditions such as osteoarthritis. Studies show it helps increase knee flection, aids physical ability, and helps to prevent cartilage breakdown. Boswellia has also been shown to improve running distance.
Here's another benefit of Boswellia for runners – it supports gut health by nourishing the lining of the GI tract. And we all know how useful that is during long runs and difficult workouts.
Glucosamine/ Chondroitin
Runners have been using glucosamine and chondroitin supplements for decades in a bid to relieve knee pain and other symptoms of arthritis. They're often taken together, but let's take them separately for a moment:
Glucosamine is an amino sugar that is found naturally in the tissues surrounding the joints, such as cartilage, tendons, ligaments, and synovial fluid. It provides the building blocks of proteins that become connective tissues, helps repair cartilage, and supports synovial fluid production to lubricate the joints and allow a range of motion. Glucosamine has been shown to be highly effective in reducing inflammation, a contributing factor for joint pain and arthritis. Research in the BMJ reveals glucosamine can reduce the risk of stroke and heart attack by up to 15%. It also has a strong safety profile.
Chondroitin is known to help joints by maintaining hydration, allowing strong lubrication and shock absorption from the joint's sponge-like cartilage, helping to prevent injuries. It also promotes collagen production, a building block of healthy joints, and helps cartilage to repair and grow.
So, glucosamine and chondroitin are good for the heart and can also help with inflammation and joint pain. Stronger joints and a stronger heart… the basics of any training and running programme, and a must when considering the best joint Supplements for runners.
MSM – Methylsulfonylmethane
MSM provides sulfur, an important building block for cartilage, joints, hair, skin, and nails. It has been proven effective in treating arthritis and many athletes use it to aid recovery of joint and soft tissue injuries because of its ability to improve blood flow to affected tissues. Older runners may find it useful to treat joint pains and reduce inflammation of the joints. You'll find MSM commonly combined with chondroitin and glucosamine. Its high absorbency and lack of secondary effects make it appealing.
Calcium
The benefits of calcium for bones are well known and it's fairly easy to add into your diet – eat your dairy! If you're vegan, you may want to consider supplementing your limited dietary calcium options with a supplement or multivitamin containing calcium.
Best Joint Supplement for Runners in the UK in 2023
Performance Lab Flex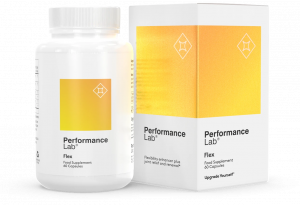 After reviewing dozens of joint supplements, we have our favourite – and it's ideal for runners: Performance Lab Flex.
Performance Lab Flex contains EVERY SINGLE ONE of the useful ingredients for runners mentioned above. All are also included in clinically effective dosages.
To repeat, it includes:
Curcumin: anti-inflammatory and anti-pain, helps with muscle soreness and exercise-induced inflammation
Boswellia: Anti-inflammatory, pain-killing, helps to prevent cartilage breakdown. Also been shown to help the gut lining.
Glucosamine: Helping to repair cartilage, lubricate the joints, reduce inflammation, and aid motion. Also been shown to reduce stroke and heart attack risk by up to 15%.
Phytodroitin (structurally identical to Chondroitin): Aids lubrication and shock absorption of joints, and helps cartilage to repair and grow.
MSM: Can help treat joint pains and reduce joint inflammation, proven effective in treating arthritis and joint/ soft tissue injury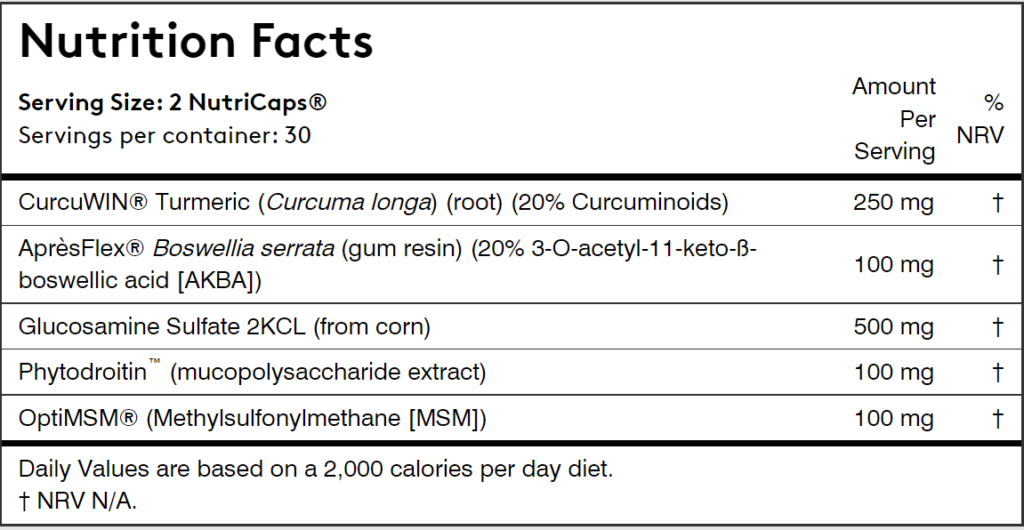 In short, Performance Lab Flex can help runners by:
Supporting cartilage, ligaments, and tendons
Providing herbal relief for aching and stiff joints
Boosting the joint's shock absorption and lubrication, helping to reduce injuries
Tackling inflammation and tightness
Boosting bone strength and preventing loss of bone density
Soothing the symptoms of runners with arthritis and osteoarthritis
Possibly contributing towards heart health
Contributing towards gut health.
Out of interest, Flex doesn't just work for runners. It can provide joint help for many different kinds of lifestyle-related issues, such as joint strain caused by gaming, strength training, repetitive professional activities, plus tech usage. As well as helping the over 55s tackle issue such as stiff joints, arthritis, and osteoarthritis.
Clean Formula and Banned Substance Tested
The ingredients are just one of the selling points of Flex. Its manufacturing process, ethos and super clean formula are others. Here's what you'll also want to know – Performance Lab Flex is banned substance tested, meaning that you can use it when competing in complete faith that you won't be putting any banned substances into your body.
Performance Lab Flex is also cGMP certified, meaning it is produced in FDA-approved labs to the highest stringent manufacturing processes.
Performance Lab Flex is also:
100% vegan and Approved Vegan by the Vegetarian Society. Unlike other supplements, it uses plant-based prebiotic capsules rather than gelatine.
Free of soy, gluten, and other allergens
GMO-free
Non-irradiated
Free of synthetic additives
Made using Performance Lab's pioneering NutriGenesis manufacturing process, which creates nature-identical nutrients with high absorbency.
In short, it's one of the cleanest formulas on the market, uses all-natural ingredients, has an ethical environmentally-aware approach to manufacturing, and is ideal for runners who care what they're putting into their body.
Here's another bonus: It shouldn't cause stomach upsets, as some other joint supplements do. A serving size is two capsules a day.
READ our Full Review on Performance Lab Flex
OTHER USEFUL NUTRIENTS FOR RUNNERS
The above nutrients focus on joint strength and resilience, but there are other nutrients and supplements that could prove useful to runners too. They include:
A Quality Multivitamin
Here's our hearty recommendation for runners: invest in a quality multivitamin supplement. No matter how healthily you eat, modern farming methods and poor soil quality often means the food you eat isn't as nutritionally packed as you might think. Plus, both endurance and sprint runners lose minerals through sweat – which need to be replaced. Your need for nutrients increases the more running and exercise you do, and a body which isn't nutritionally at its peak is more susceptible to infection and poor performance.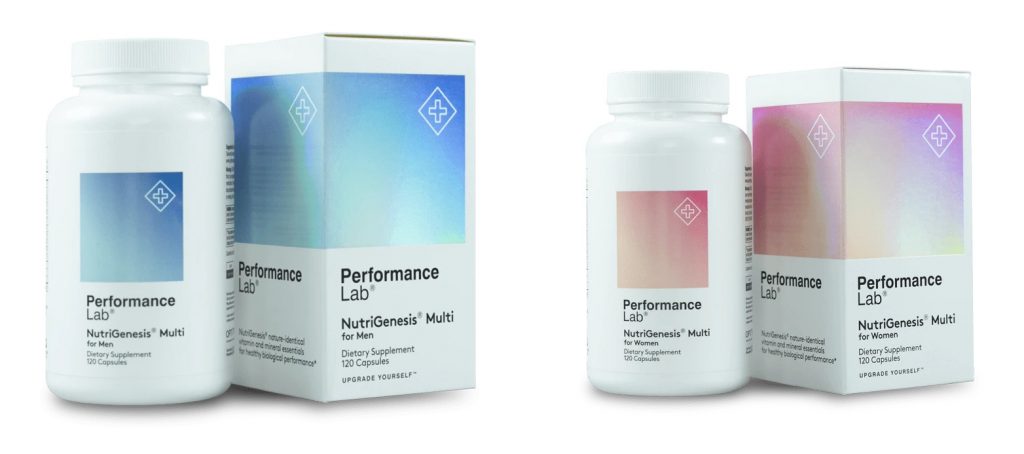 Our recommendation: We're going to stay with the Performance Lab range as it is genuinely impressive and one of our favourite ranges. Each of its products can also be safely used with others, meaning you don't need to worry about taking them together. We recommend Performance Lab NutriGenesis Multi for Men or Women.
A quality multivitamin with different formulations for men and women, NutriGenesis Multi offers 100% or more of your Daily Value (recommended intake) of at least 17 different nutrients, plus decent dosages of another 10.
Here's why Performance Lab NutriGenesis Multi is so useful for runners:
High levels of the antioxidant vitamins, A,C, and E, plus selenium. These help to tackle the damaging free radicals released during exercise/ running.
Very generous dosage of vitamin B12, crucial for vegetarians and vegans.
Also generous dosages of all the B-vitamins, vital for energy metabolism.
125% dosage of vitamin D, crucial for bone and joint health. People with low levels of vitamin D may suffer from more joint pain and have a higher risk of stress fractures.
Includes 135% DV of Zinc. Zinc is useful for repairing muscle tissue, optimizing the immune function, and boosting energy production.
Also contains iron. If you're low in iron, you may tire easily and feel winded before you even finish your run.
Includes magnesium which helps to regulate the body's balance of calcium and vitamin D to maintain strong bones.
BUY Performance Lab NutriGenesis Multi for Men
BUY Performance Lab NutriGenesis Multi for Women
So you see now why a quality multivitamin like Performance Lab NutriGenesis Multi for Men or Women can provide the nutrients to strengthen runner's joints. Combine it with our favourite joint supplement for runners in the UK, Performance Lab Flex, and you'll be protecting your joints and improving your running at the same time.