This page may contain affiliate links and we may earn a small amount of money from any products bought. Our reviews, however, remain independent and impartial.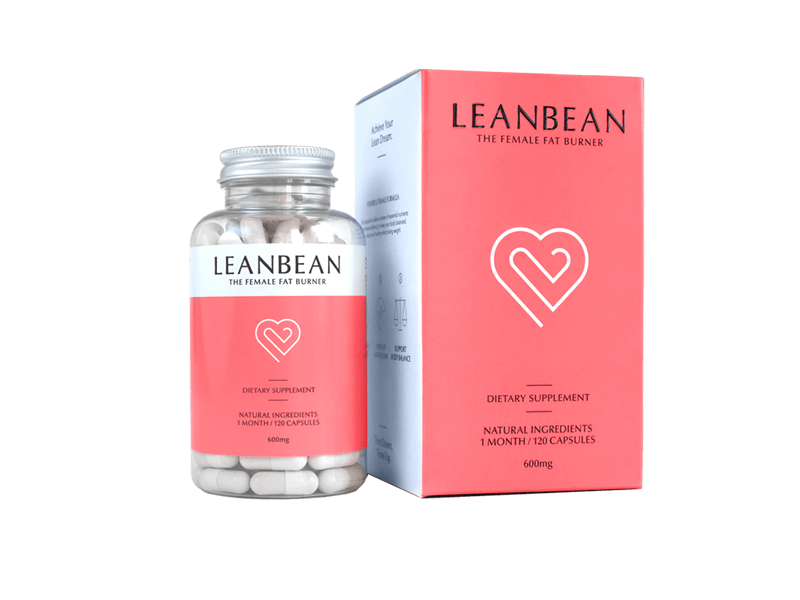 Leanbean is an all-natural fat burning aid that has been developed specifically for women. It contains 12 natural ingredients in "doses that work for women" – to quote their website directly. The alchemists at Leanbean have done their homework and the ingredients list is pretty darn impressive. Many of them are widely researched, and there is plenty of evidence behind most of the components here.
But do we really need a fat burner designed specifically for women? Leanbean clearly think so. They point out that many of their competitors rely on caffeine and other energy boosters which are not necessarily dosed in suitable amounts for women. They state that women find it harder to control cravings than men, and there is certainly evidence that not only do women crave food more, but they crave less healthy food and do indeed find it harder to resist.
As a result, Leanbean has been formulated with the goal of mitigating food cravings, slowing the creation of fatty tissue and boosting metabolism.
---
» See the #1 Fat Burner This Year «
---
Ingredients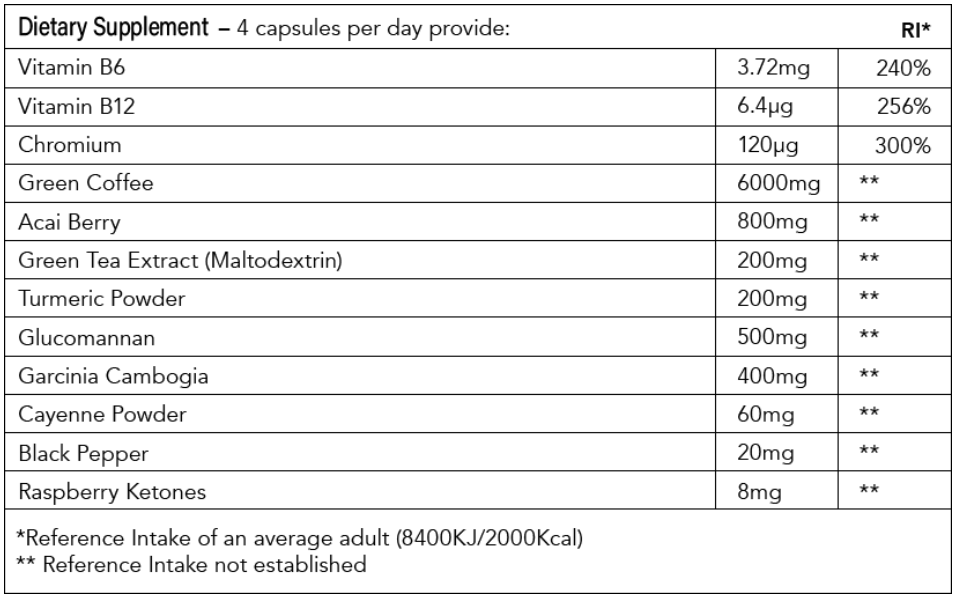 Garcinia Cambogia
This fruit is native to Indonesia and contains the active ingredient hydroxycitric acid, or HCA, which has been reported to aid weight loss in a few ways. First, it inhibits the production of fatty cells in the body, which helps you keep the pounds off. Second, it helps to regulate your blood sugar and cholesterol levels.
Third, it could help you to exercise for longer without feeling tired thanks to the fact that it reduces the rate at which energy stored in the muscles is used. Finally, it helps to produce more serotonin, which can help satiate hunger for longer.
Turmeric
Turmeric contains a powerful active ingredient called curcumin. The potential benefits of turmeric and curcumin have been widely studied, the evidence suggesting that the benefits are varied and significant. Of particular interest are the antioxidant effects. Curcumin can reduce oxidative damage and boost the effectiveness of your body's natural antioxidant enzymes.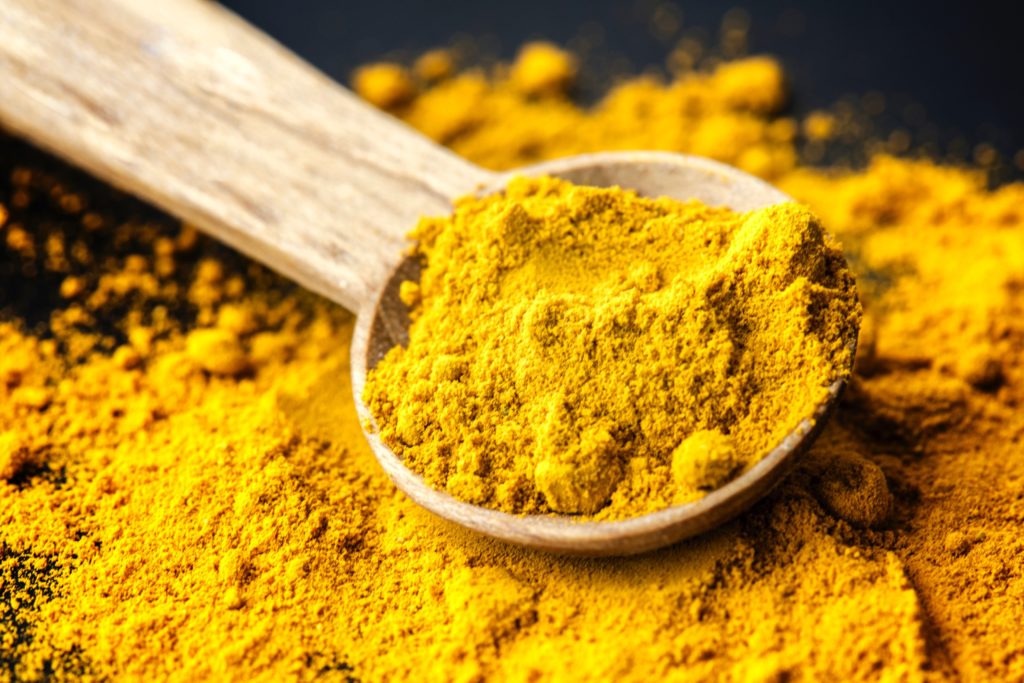 Curcumin tends to occupy only about 3% of the overall weight of turmeric powder, so Leanbean probably contains roughly 6mg of it. Most of the studies that have been conducted on the effectiveness of curcumin have used much larger doses, up to 1g per day. It's highly unlikely that the dose in Leanbean will have any significant impact.
Acai Berry
If you've never heard of the humble acai berry, where on earth have you been? The widely lauded superfood has a long list of benefits that includes a massive antioxidant content, high fibre content and the ability to help regulate cholesterol.
They are incredibly nutritious, providing various vitamins and minerals in spades, plus a good helping of omega-3 fatty acids, which help your body process fat efficiently.
Green Coffee
The unroasted coffee bean is high in chlorogenic acid and lower in caffeine than roasted beans of the same weight. Chlorogenic acid and caffeine can both provide benefits for weight loss and metabolism. Caffeine has been proven to increase the body's metabolic rate for up to 3 hours after consumption, whilst chlorogenic acid can reduce the amount of fat that your body absorbs from food. Studies in to chlorogenic acid have shown it can increase weight loss by 200% over a short period.
The 6000mg dose might look excessive but as the ingredient is listed as 'green coffee' and not 'green coffee extract', it probably contains about as much caffeine as one medium strength cup of brewed coffee, but will offer more chlorogenic acid than a standard coffee. The exact amount is not known but it is likely to be around 500mg, an effective dose.
Glucomannan
Referred to as 'Konjac Fibre' on the Leanbean website, this is a common appetite suppressor that works by absorbing water in your gut and expanding into a thick gel that benefits intestinal health and encourages satiety. Glucomannan can also inhibit the rates at which sugar, fat and cholesterol are absorbed from food within your stomach.
Green Tea Extract
Rich in catechins, and a source of caffeine too, green tea extract is another popular thermogenic compound that is loaded with antioxidants. There have been many studies in to the effectiveness of green tea extract as a fat burner, with some very positive results. One of the key active ingredients of green tea extract is epigallocatechin gallate (EGCG), a polyphenol that can help to break fat down more effectively by increasing the amount of norepinephrine in your body.
Cayenne Pepper
In the main, evidence supports the use of cayenne and other spicy peppers as a thermogenic. The benefits that have been linked specifically to cayenne pepper include an increased metabolic rate and increased body temperature, both factors cause your body to burn calories faster. One study found that participants taking a pepper extract burned 50 calories more per day.
Cayenne, and more specifically the active ingredient, capsaicin, can also help to suppress your appetite and reduce food cravings throughout the day. The full benefits of cayenne pepper are still being looked in to, but it shows huge promise as a fat burner.
Black Pepper
Another relative outlier on the spectrum of fat-fighting spices, black pepper is thought to inhibit the formation of new fat cells and has even been used to treat obesity-related disorders. Also, the active ingredient Piperine increases the absorption rate of curcumin by 2000%, though as we mentioned the amount of curcumin in Leanbean might render this effect somewhat pointless.
Raspberry Ketones
Here we have yet another newcomer on the scene, a synthetic copy of the natural ketones found in raspberries has been gaining popularity recently as a miracle fat burner, but does it work? Well, it's difficult to say as most of the studies so far have been conducted on isolated cells or using massive doses on small animals. There is virtually no evidence that raspberry ketones help to burn fat in humans.
Chromium Picolinate
This form of chromium is absorbed much faster than any other, and chromium has been proven to help alleviate food cravings in some studies. It has also been shown to improve people's mood, particularly if they are suffering from depression, so it could be helpful in keeping you on the narrow road to a narrower waist.
Vitamin B6
Pyridoxine, or vitamin B6 as it is better known, was first linked to a faster metabolic rate in a study from 1963 and subsequent research has gone on to show that not only is vitamin B6 important in the metabolization of fat, carbs and protein, but it also helps with the creation of new red blood cells and neurotransmitters. Evidence that vitamin B6 contributes directly  to weight loss is sadly lacking, though.
Vitamin B12
Another of the most important vitamins when it comes to breaking down fat, protein and carbohydrates but, like its half-dozen cousin, does not seem to offer much in the way of actual weight loss benefits. Still, if you are operating on a calorie deficit, it's important to get your vitamins so that none of what you do eat goes to waste.
---
---
Pros
Contains some absolutely stellar components, both tried and tested ones like glucomannan and green tea extract, but also some relatively new and exciting ones like cayenne pepper
Low caffeine content makes it suitable for all but the most caffeine-intolerant
Suitable for vegetarians
Reasonably priced – you can pick up 4 months worth, plus some other goodies, on their main site for $185 plus shipping, which at the time of writing is equivalent to around £140, or £35 per month
Really does seem to help mitigate cravings, which can be extremely difficult to do by sheer willpower alone
Cons
There is a fair bit of wasted space in the overall formula
The product and company are still relatively unknown, which could be a put-off for anyone who likes to stick to established brands
Four separate doses throughout the day is a bit awkward compared to other products that split over just two or three
This is not the only fat burner on the market that is aimed squarely at women, so Leanbean's USP is somewhat questionable
Consumer Reviews
We couldn't find any reviews of Leanbean on the UK or US Amazon sites. There are plenty of testimonials on the official website but we prefer to look for impartial reports. We checked Twitter and Facebook for feedback as well and found very little. That said, the majority of fitness and health bloggers who have tested LeanBean have been in favour of it.
Who Takes It?
Women, and specifically those who want to lose weight alongside following a healthy eating plan, perhaps including some light exercise. It may also work for men, but if you are a man you probably want something called "Thermo Detonator", "Metabolism Viper", or "Hydroxycut Hardcore Elite" don't you?
How To Take It?
The daily dose is split across four capsules, to be taken before breakfast, lunch and dinner, plus one some time in the afternoon, between lunch and dinner.
Safety & Side-Effects
As with any fat-burning or appetite-suppressing supplement it is important to ensure that you are following a carefully planned nutrition programme to ensure that you are getting everything you need in your diet. The appetite-suppressing components in Leanbean and other, similar supplements could cause you to skip meals and end up under-nourished if you are not careful.
Does It Work?
The lack of reviews makes building a picture of the market's reaction to Leanbean tricky. However, fellow fitness bloggers and supplements testers are in overall support of it, as are we. Looking at the ingredients in Leanbean, it is likely that you will find yourself reaching in to the treat cupboard less often and facing up to the other challenges of maintaining a strict diet and exercise plan more confidently. Leanbean includes some impressive ingredients in mostly effective dosages, and anyone who has trouble with snacking will likely welcome the additional help. 
We believe Leanbean is a compelling fat burning aid to your weight loss endeavours, even if it isn't the best on the market. 
---
» See the #1 Fat Burner This Year «
---