This page may contain affiliate links and we may earn a small amount of money from any products bought. Our reviews, however, remain independent and impartial.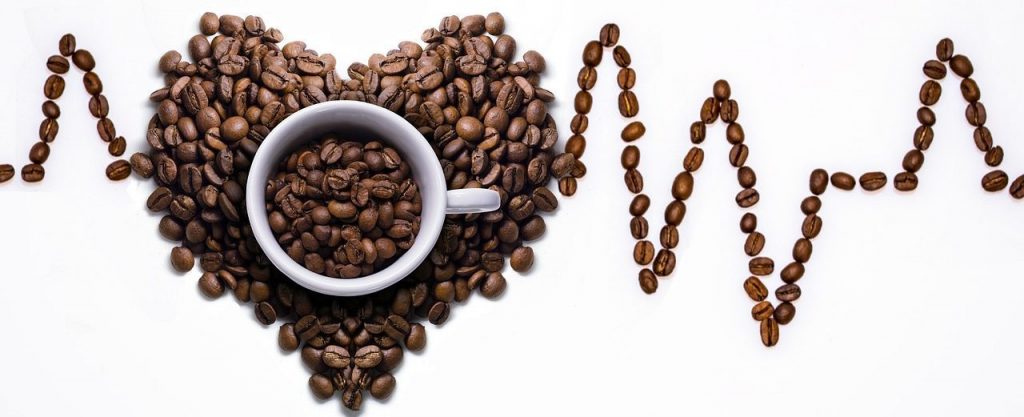 It's a tough decision knowing which fat burner to try, isn't it? Harder still if you want to keep as true to natural ingredients and as clean a formula as possible.
By far the majority of fat burners include some form of stimulant, designed to promote a faster metabolism and burn fat faster. But here's the rub: while fat burners with stimulants may well work, they also increase the heart rate and blood pressure, as well as the production of stress hormones.
For people sensitive to such ingredients or prone to stress or anxiety, it's a potentially dangerous option. Even if you aren't sensitive to stimulants, do you really want to put such dramatic substances into your body?
More and more people are seeking clean, all-natural fat burners and we've examined the market to find the best one for you. That's why we recommend Performance Lab® SPORT Fat Burner.
Performance Lab® SPORT Fat Burner: A 'Clean' Fat Burner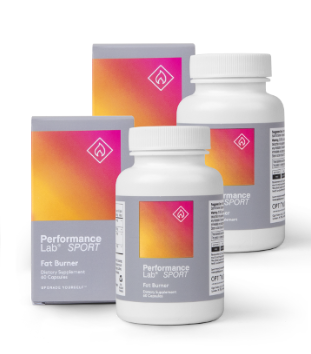 You don't get much cleaner than Performance Lab® SPORT Fat-Burner. It is GMO, soy, gluten and allergen-free as well as being vegan friendly and GMP certified. Of course, it is also caffeine and other stimulants-free.
 Why Choose a Simulant-Free Fat Burner?
I touched on why you may want to seek a stimulant-free fat burner in my introduction, but it's worth examining it a little more.
Unless expressly stated, any fat burner you choose is probably going to include a stimulant, most often caffeine but sometimes Bitter Orange or yohimbine. There's no denying they are effective at stimulating weight loss, but they can come with potential side effects.
Stimulant fat burners work by encouraging the body's production of adrenaline, triggering the 'fight or flight' response and increasing levels of the stress hormone cortisol. This in turn heightens the metabolism, speeds up the heart rate and blood pressure. Of course, one consequence of extra cortisol flooding the body can be anxiety, particularly in those people already prone to it.
Individual ingredients also come with their own potential consequences.
Caffeine, for instance, is ubiquitous in the supplement world, and chances are most ethically manufactured fat burners with caffeine won't cause too much of a problem unless you're particularly sensitive to it. That said, if you like a few cups of coffee throughout your day, you will want to stay clear of adding any more. Side effects of too much caffeine can include insomnia, dehydration, burn out, fatigue and longer post-exercise recovery.
Bitter Orange, another stimulant, contains the active ingredient synephrine. It's already a controversial choice in a fat burner because of its similarity to banned substance ephedra, banned by the FDA and monitored in the UK.
A very small amount of yohimbine, another common stimulant in fat burners, is needed for weight loss, but Examine.com warns many products contain much more than stated on the label, sometimes as much as 150% more. Side effects of too much yohimbine include anxiety, hypertension and even neurological issues.
Some stimulants may also interact with prescribed medications.
Learn more about fat burners and the ingredients to avoid
As you can imagine, growing numbers of people prefer not to take the risk and to opt for a clean, stimulant-free fat burner like Performance Lab® SPORT Fat-Burner instead. As the manufacturers state, this is one fat burner that promises 'no effect on heart rate or blood pressure.'
Great When Fasting
Performance Lab® SPORT Fat Burner is not only a healthy stimulant-free formula, but it is also designed to burn fat while exercising and to maintain lean muscle while fasting – a double whammy. That's something a lot of other fat burners can't offer.
It works on several different weight loss pathways, helping to:
Spark thermogenesis
Boost exercise performance
Encourage the breakdown of fat
Maintain lean muscle mass.
Balance hormones
Increase muscle growth.
How does it do all of the above without stimulants? It uses the latest science and research and knows how to stack ingredients together to create a winning formula. Let's look at the formula….
The Ingredients

HMB, (β-Hydroxy β-Methylbutyrate)
Fasting traditionally helps you to lose pounds of fat and muscle, which isn't ideally what you want. HMB is a metabolite of leucine, one of the Branch Chain Amino Acids which, you guessed it, helps to prevent muscle breakdown. It's therefore key to Performance Lab® SPORT Fat Burner's promise to prevent muscle wastage, allowing you to concentrate on the fat loss alone.
Here's why it works:
HMB is 20 times as strong as leucine alone
It neutralises the enzymes created during exercise when fasting that can damage muscles.
HMB also delays lactic acid build-up in the muscles which tends to cause soreness and discomfort.
As such, it helps to increase your endurance and intensify your training.
It also prompts the body to use fat for its fuel, as opposed to muscles.
HMB also triggers some protein synthesis to aid muscle growth, though it should be said that it is a better anti-catabolic ingredient (preventing muscle wastage) than it is an anabolic one (muscle growth).
The 1,000mg included in Performance Lab's fat burner is a solid and effective dosage.
Coleus Forskohlii (Forslean®)
The ancient Ayurvedic herb Forskolin is still being researched and examined for its effect on fat loss and testosterone boosting, but according to Examine.com, the preliminary evidence is promising.
It increases levels of the cAMP molecule in the body – cAMP stands for cyclic adenosine monophosphate – and high levels are associated with fat loss. It may also boost the effectiveness of the other ingredients in Performance Lab® SPORT Fat Burner.
Cayenne Pepper Extract (Capsimax®)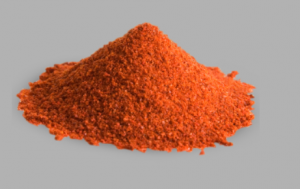 That flushed hot feeling you get when you eat pepper? That's caused by the capsaicinoids within it, which raise body temperature and speed up the metabolism. A faster metabolism helps you to burn fat quicker.
The capsaicinoids in cayenne pepper trigger the release of the fat-burning hormones norepinephrine and epinephrine. Even better it does all of the above without raising heart rate and blood pressure, like stimulants would.
Black Pepper Extract (BioPerine®)
Again, black pepper helps to encourage thermogenesis and help the body burn off more energy and therefore fat, making it an ideal ingredient in a fat burner. Performance Lab® SPORT Fat Burner includes BioPerine®, the premium form of black pepper, which also helps to increase the body's absorption of the other ingredients in the formula, making it even more effective.
So, there you go. Just four simple ingredients, and yet the manufacturers of Performance Lab® SPORT Fat Burner have created a highly effective, safe and clean way to lose weight, burn fat, but maintain muscle.
A quick note: As with all fat burners, Performance Lab® SPORT Fat Burner works best alongside a diet and exercise regime.
Our Final Word…
Performance Lab® SPORT FAT Burner comes from a respected manufacturer in the nutrient world, Opti Nutra, the makers of Mind Lab Pro. It may be recent to market, but it has used the latest science and research on synergy and stacking to create an impressive product.
We believe Performance Lab® SPORT FAT Burner is THE best stimulant-free fat burner on the market in the UK today. We'd also go one step further and say that it's also THE best fasting-focused fat burner for sale in the UK in 2018.
Buy Performance Lab® SPORT Fat Burner 
Read our full review of Performance Lab® SPORT Fat Burner