This page may contain affiliate links and we may earn a small amount of money from any products bought. Our reviews, however, remain independent and impartial.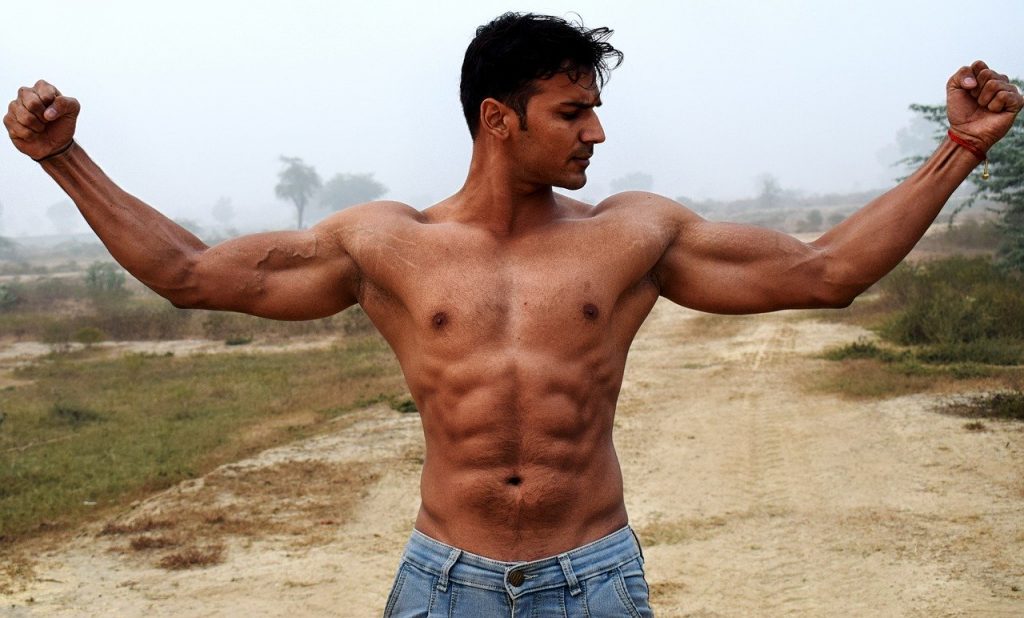 The idea of a fat burner pill isn't just burning fat – despite the name. Here's a quick rundown…
What are Fat Burners?
While one of the key factors in a good fat burner is the ability to contribute to the fat burning process, fat burners can (in theory) offer a much wider range of benefits than that. In many ways, fat burner is probably the wrong name – the best products are comprehensive dietary supplements. But that's just not as catchy, is it?
In the same way that a protein powder isn't just about building muscle but also contributing to metabolism and tendon recovery, a good fat burner isn't just about burning fat. It should also contribute to things like muscular recovery and metabolic health during a fat-loss diet.
So, what are fat burners again?
Fat burners – as a collection of supplements – are aimed at helping you lose fat. But the best fat burners are products that understand the needs of a calorie-deficit and help optimise the experience and the results! A more accurate description, but dang, just not as catchy again!
Why Might You Need Fat Burners?
You don't need them, just like you don't need that morning coffee that hits your soul like a warm hug.
The point here is that you can lose fat without a fat burner, but it enhances the process. Just like the result of skipping that glorious morning beverage is a worse morning, a good fat burner supplement will make the weight loss process – and the results – better.
No coffee means getting grouchy at Graham from HR, while no fat burner could mean missing out on better results. Forgoing a fat burner could mean:
Reduced fat loss from your calorie-deficit diet
Increased muscle loss throughout the process
Reduced performance in your workouts along the way
These clearly add up to make for a less effective and enjoyable diet, which is a significant concern. The point of a fat burner is to optimise the process and – if you're looking for the best results – then you'll need the nutritional support they bring.
How Do Fat Burners Work?
As mentioned above, the point of a fat burner is to provide nutritional support specifically for losing weight. There are a ton of ways they might do this, but there are a few tropes you will see on the market – often because they work.
Increase calorie spend using mild thermogenics like EGCG, Capsaicin, or Caffeine
Improve muscular health and support during the weight loss process to reduce the chance of cannibalising muscles for energy
Provide electrolyte and other micronutrient support for repair and growth during challenging, nutrient-sparse restricted diets
Boost satiety to prevent cravings, hunger and overeating.
Obviously, the more of these roles a product plays – and the better it does it – the more value it can bring to your life. This is one of the ways we've reviewed our top fat burners for 2020, since it's a huge deal.
Key Ingredients for a Good Fat Burner Supplement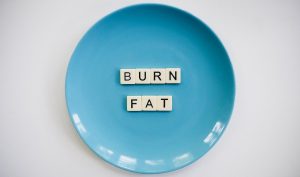 There are a few key ingredients we love to see in a fat burner and some – or many – of these often mark a good product.
Capsaicin
This is a form of thermogenic compound that is extracted from cayenne chilli peppers. The benefits are primarily fat-burning at a rate of somewhere around 50 calories per day, but it also has antioxidant effects.
The overall benefits are great – and it's why it's made itself a staple in fat-burner products. This is a good example of a product contributing to fat loss and health/wellbeing.
EGCG
This green tea extract is the most potent of the catechins for weight loss. While capsaicin increases calorie use, this product improves the catecholamine cycle that mobilises fat.
The difference is that it primarily aims to shift tissue-breakdown towards fat and away from muscle proteins. This means better fat loss and improved muscle maintenance – which are two of the key standards for a good fat burner.
Caffeine
This is the classic compound for several benefits from anti-fatigue to calorie-use. It is estimated that caffeine users burn around 100 calories a day more than their stimulant-free counterparts.
This is a mixture of the increased performance, anti-fatigue, and non-exercise activity. The benefits are cool, but don't forget to keep your eyes on your total caffeine intake and keep at or below the 400mg a day general-use recommendation.
You can also look for stimulant-free fat burner products if you prefer to take your caffeine by yourself or need to avoid caffeine altogether. In fact, Performance Lab Fat Burner, our favourite fat-burner is stim-free, as you'll see shortly.
HMB
This is a leucine-metabolite that is significantly more potent (in the league of 25-50 times more potent) for sparing muscle. This is key during fat loss since muscle contributes to better metabolism and poor management of the diet can produce serious muscle loss.
It's a rarer ingredient but one of our favourites for the weight loss process to ensure that you're coming out with the best possible results.
Piperine
Piperine is a great compound that offers better performance to the rest of the ingredients in a product. The intention is to improve digestive uptake and it does this by improving your intestine's permeability.
This is a bonus compound, but it ensures that the other ingredients are working as well as possible. It's basically a single ingredient that ensures all the other compounds are doing the best work possible!
Our Ranking: Top Fat Burners to Buy in UK 2020
1. Performance Lab SPORT Fat Burner
Best Overall Fat Burner and Best Muscle-Sparing Fat Burner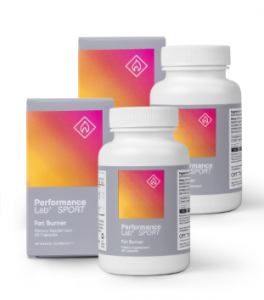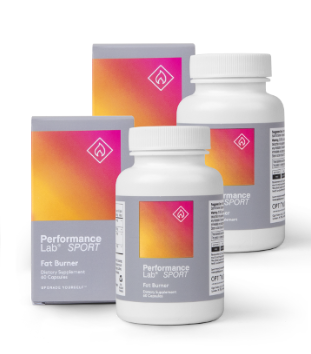 Pegging the top of our leader board, the Performance Lab SPORT Fat Burner is a great choice. This is because it absolutely nails the first three keys for fat burner performance we mentioned above.
The combination of HMB and Capsaicin does most of the work, with benefits to both the rate of fat loss and the composition. You're going to keep muscle mass while burning fat, and that's one of the most important things we look for.
On top of this, the benefits of Forskolin – especially in men – seem really promising. It's a general hormonal support compound and that can be important during the fat loss process. It's a time when your dietary intake could do with bolstering, and Performance Lab Fat Burner contributes to that process in a big way.
We also think the commitment to a stimulant-free, clean-label product adds a lot. Caffeine might be a popular product for fat burners, but this product does great work without it – allowing you to control your own intake.
This means you can have your daily caffeine intake without worrying about getting jittery and contributes to better sleep quality. If you're dying for caffeine or just want to add some controlled 'pep' to your fat burner, you can safely combine this product with Performance Lab Stim, a 50mg caffeine and vitality pill that allows you to customise your caffeine intake.
Piperine is at the tail-end of this product's ingredient list and boosts the overall performance of everything else. There's not much to say – it's just a fantastic addition.
Read our Full Review on Performance Lab Fat Burner.
BUY: Performance Lab Fat Burner direct from Performance Lab
2. Instant Knockout
Best Fat Burner for Shredding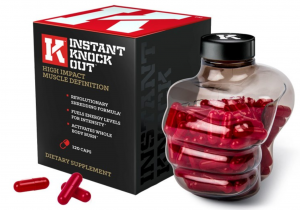 Instant Knockout describes itself as an 'ultimate shredding formula' and primarily focuses on increasing the metabolism, boosting energy levels, reducing hunger cravings, and helping to burn stubborn fat. It doesn't offer the same muscle-sparing formula as Performance Lab SPORT Fat Burner but doubles down on the fat-burning ingredients like EGCG.
It also focuses on glucomannan, which isn't a fat burner but is a natural fibre that swells in the stomach and slows digestion, leading to feelings of satiety, potentially helping to suppress the appetite and tackle snacking. It may also reduce calorie intake, plus fat absorption and its probiotic effects are also cool.
Instant Knockout also contains green coffee bean and EGCG, as well as Cayenne, all proven to  increase fat burning. The zinc also included – just over the daily recommended amount for men – may help to boost testosterone if you're deficient, which in turn encourages protein synthesis. If you want to boost this further, you could pair instant Knockout with a stim-free Testosterone Booster, such as Performance Lab T-Booster. (*This product already has a significant amount of caffeine, you DO NOT want to mix it with a stimulant T-booster).
This is a good product for a rapid cut, especially if you're looking for a short turn-around. If you're carrying a lot of weight, this might be the short-term best choice.
Note, however, that at 300mg of caffeine for a four-pill serving, this is strong stuff. You may want to start with one or two to assess your tolerance.
Read our Full Review of Instant Knockout
BUY: Instant Knockout from manufacturer, Roar Ambition
3. Hunter Burn
Premium Fat Burner for Health and Wellbeing for the Over 40s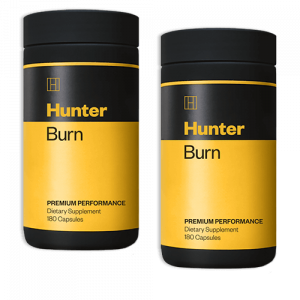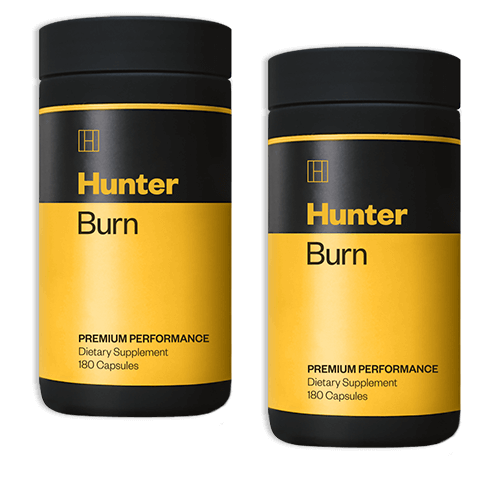 The Hunter line – Hunter Burn, Hunter Test and Hunter Focus – is made by respected UK manufacturer, Roar Ambition, and offers grown-up formulas for grown-up people. They aim for general support, alongside the specific aims of each product, aimed at men in their 40s and beyond.
Hunter Burn, for instance, adds key support for health, wellbeing, and better aging, alongside fat burning. It includes glucomannan, white kidney bean extract (carb blocker) as well as Matcha Green Tea, a form of green tea that retains more nutrients and caffeine and therefore has potentially more EGCG and thermogenic potential.
It also includes vitamin D3 and theanine. Along with Matcha, these are powerful, protective compounds for the brain and body.
This product is interesting for those who want a one-stop for health in their 40s, rather than a bodybuilding-style fat-burner. It's about improving quality of life and lifestyle, more than getting shredded alone.
Read our Full Review of Hunter Burn
BUY: Hunter Burn direct from Roar Ambition
4. Hourglass
Best Fat Burner for Women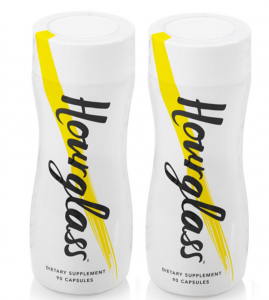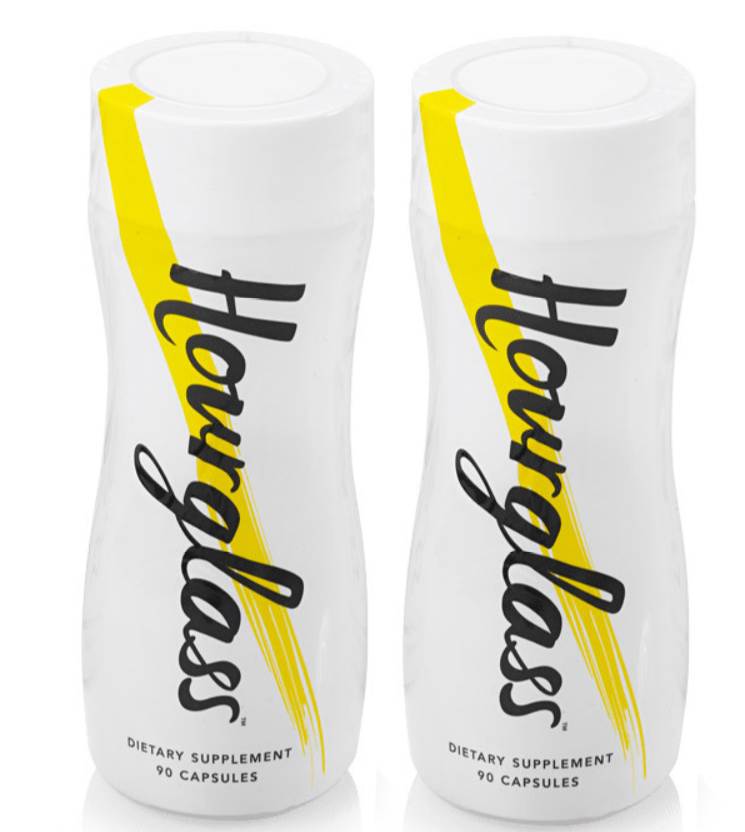 Hourglass is a product aimed at women, specifically, and thus forfeits some of the more traditionally male concerns like muscle gain/support. This doesn't mean it only works for women – or that it doesn't spare muscle – but it focuses on weight loss primarily.
If this distinction applies to you and you're a woman looking to burn fat without concerning yourself too much with muscle gain, this product could be a good choice. It's not a clear-cut gender difference, but it does anticipate some of the benefits in goals and lifestyle!
Hourglass describes itself as a 2-in-1 fat burner, with ingredients to speed up the metabolism and  encourage thermogenesis (green tea, cayenne pepper), plus appetite suppression (glucomannan). Its inclusion of vitamins B3 and B6/12 support regular energy metabolism. Guarana also offers some gentle mental/anti-fatigue support, which is great when you're struggling with the lack of energy that cutting or dieting can bring!
Elsewhere, chromium is great for combatting deficiency, while BioPerine (black pepper extract) helps to boost absorption of all other ingredients.
This product burns fat with cayenne and EGCG, which is great, and supports general health – which is always important. It offers a lot if you're not concerned with keeping muscle mass and brings some well-rounded benefits to health along the way.
In short, Hourglass pledges to help women 'take control of their diet, fight fatigue and lose weight without feeling hungry'. If that sounds appealing, then this could well be the ideal fat burner for you.
Read our Full Review of Hourglass
BUY Hourglass from the official website
Final Thoughts
All these four products offer some drastically different goals and benefits when it comes to burning fat, tackling hunger and maintaining muscle mass. While we do have a favourite, it's all about finding what fits your needs most effectively.
Performance Lab's SPORT Fat Burner found itself at the top of our list for the contribution to better fat-burning, muscular support, and health benefits. We think these offer benefits across the board, whatever your goals happen to be.
Have a clear idea of what you're looking for and what you want from a product. The clearer your expectations, the easier it is to find the right fit for you!