This page may contain affiliate links and we may earn a small amount of money from any products bought. Our reviews, however, remain independent and impartial.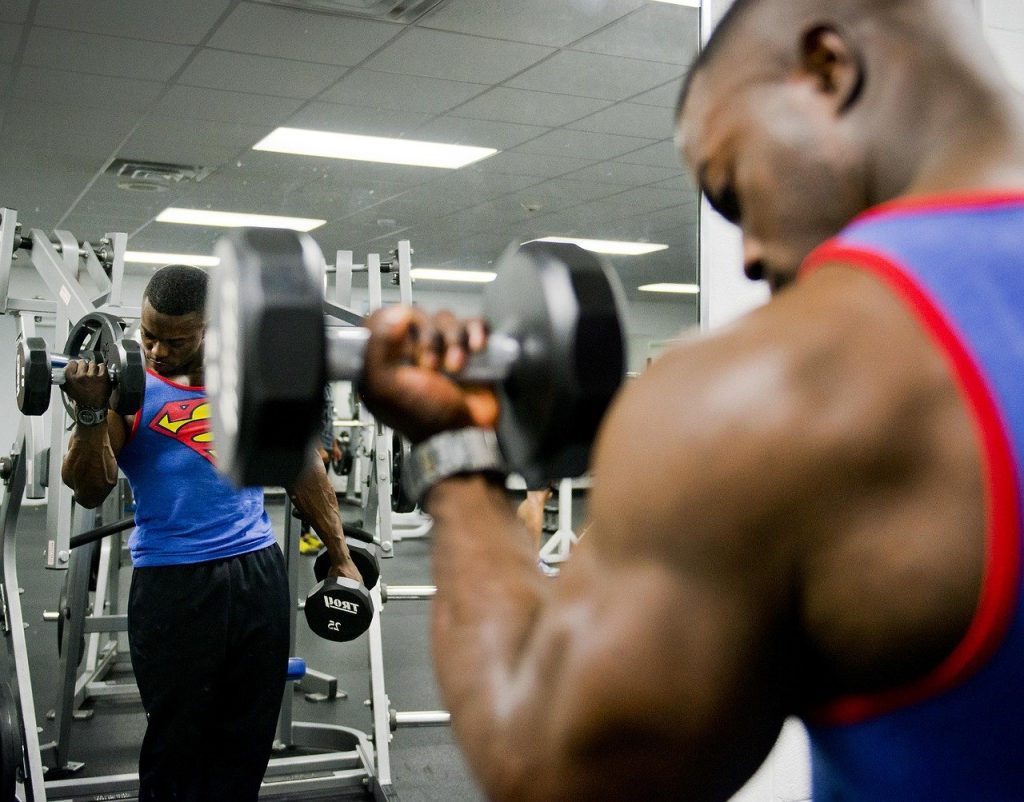 There is often a large amount of scepticism surrounding supplements, with big promises not always being trusted. However, some supplements not only deliver on their promises but manage to surpass them. Creatine monohydrate is one such supplement, and we've put together our guide to the Best Creatine Supplements UK.
Creatine monohydrate is one of the most used supplements by professional athletes, and it is also the most heavily researched supplement around. Even today, decades after it first came to the attention of the public, creatine's many benefits are still being discovered.
You can buy creatine as a standalone product, or buy it ready-made and combined with other sports nutrients, such as pre-workouts, or post-workouts, or maintenance products. Creatine here often does double or triple duty as it can be even more effective when combined with other ingredients, such as beta-alanine and L-Citrulline.
In this article we are going to look at some of the best creatine supplements that are currently available to buy in the UK. We will also provide a buyer's guide to creatine (what you should look out for when purchasing) and we will endeavour to answer ten of the most commonly asked questions about creatine monohydrate.
Best Creatine Supplements UK in 2023
In this section, we are going to look at the 5 best creatine supplements to buy in the UK in 2023.
Our choices are:
My Protein Creatine Monohydrate
PHD Nutrition Creatine Monohydrate
Optimum Nutrition Micronized Creatine Monohydrate
Bulk Powders Creatine Monohydrate
The Protein Works Creapure Creatine Monohydrate
---
---
My Protein Creatine Monohydrate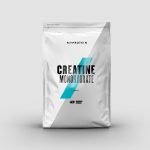 My Protein is a great website for bargains, and their creatine monohydrate supplement fits the mould perfectly. Don't expect any clever formulas here, you can either purchase it in tablet form or powder form. Both provide 3g of creatine monohydrate per serving and are sold at a ridiculously good price. We really like this no-frills approach to selling creatine monohydrate, no fancy marketing, just pure creatine. The powdered version also offers flavoured creatine monohydrate (Berry Burst, Blue raspberry).
PHD Nutrition Creatine Monohydrate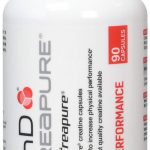 PhD Nutrition's creatine monohydrate supplement micronized (so in theory should mix easily) and it gives instructions on how to combine with other PhD Nutrition supplements. It comes unflavoured and should be combined with water. One thing we will say though is that unflavoured creatine powder mixed with water is an unpleasant experience. Which is why you may want to pay extra for a flavoured version or use the PhD Nutrition creatine tablets also on sale (pictured). The tablets are Creapure (the highest quality creatine available).
Optimum Nutrition Micronized Creatine Monohydrate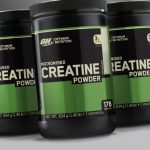 Optimum Nutrition is a company with a stellar reputation for high-quality supplements, and their Micronized Creatine Monohydrate supplement continues this trend. Providing 3.4g of creatine per serving, and promising 99.9% purity, there is a lot to be impressed by. Don't get too excited about the word "micronized" though, all it does is improve the mixability of the powder in water. It won't deliver creatine into your muscles faster or anything. That said, this is Creapure creatine, the industry gold standard. Again, this supplement is flavourless, but due to its mixability could be combined with any drink you want.
Bulk Creatine Monohydrate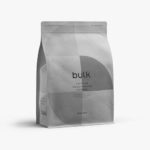 Bulk (formerly Bulk Powders) are very similar to My Protein, they offer very cheap supplements with none of the bells and whistles that other companies provide. That doesn't mean it's not valuable, however. Their basic creatine monohydrate is 99.9% pure and is available for less than £7 in powder or tablet format. They also offer Creapure creatine for £1 more. The powder is GM-free and suitable for vegans.
The Protein Works Creapure Creatine Monohydrate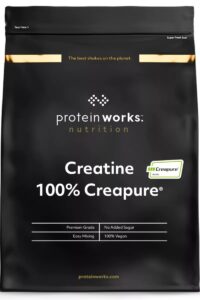 The Protein Works is another British supplement company, created by some of the founders of My Protein. They are very similar but tend to cost a bit more and focus on a higher quality product. Creapure is their highest-grade creatine monohydrate supplement (they offer cheaper versions to rival My Protein too). They use the finest grade creatine monohydrate which is supposed to be the purest too. They also offer Creatine Extreme, which offers a massive 7g of creatine per serving (not the Creapure version, however), alongside Taurine, beta-alanine and AAKG.
---
---
Buyer's Guide to Creatine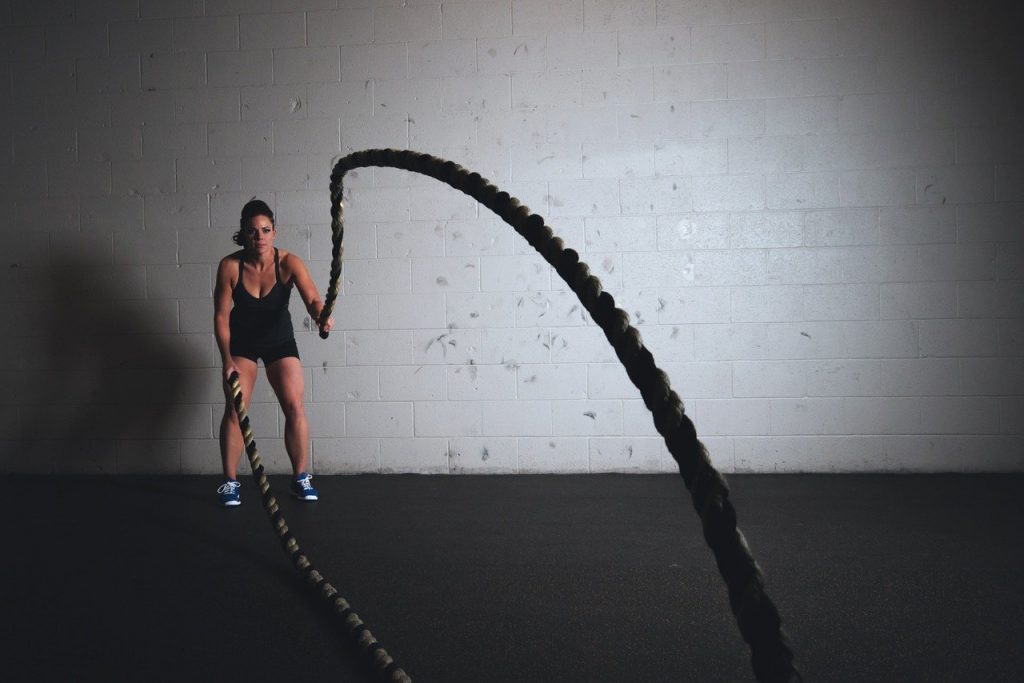 Creatine monohydrate is the most common form of creatine out there, but there are several variations of creatine.
Firstly, you have creatine monohydrate, the cheapest and most common form. This is usually 95-99% pure and is perfect for people on a budget.
Next you have Creapure which is the purest form of creatine monohydrate. It guarantees 99.95% purity.
There is also creatine ethyl ester which is supposed to reduce water retention. There are several other variations of this, the most common of these variations is creatine HCL which is supposed to enhance absorption (which can help reduce gastrointestinal distress).
Dosage is often recommended at 5g per day for regular people and slightly more if you are very musclebound. When it comes to purity there are good reasons to go for the best. Firstly, because creatine is such a cheap substance anyway you may as well. It will still be the cheapest supplement you buy! Secondly, micronized creatine or Creapure will disrupt your digestion less. This is particularly useful if you decide to load creatine, where one of the side effects is gastrointestinal distress (a polite way of stating that you may get quite well acquainted with your toilet seat).
Creatine FAQs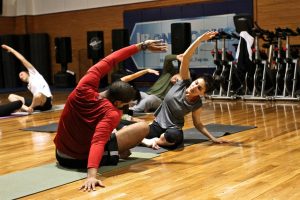 For some reason, there is a lot of misinformation surrounding creatine monohydrate. More so than most supplements. So as well as recommending our best creatine supplements UK, we're also going to attempt to address some of the most commonly asked questions about creatine.
Is creatine a banned substance?
No. Creatine is not banned by any sports' governing body, and it is completely legal to take. Another common question is whether creatine is a steroid. It is not. Creatine was given the all-clear by the International Olympic Committee (IOC) in 1998 and has been used by almost all professional athletes ever since. It is legal to purchase and sell (though we'd not recommend transporting it between countries as white powder may cause some suspicion at customs).
Does Creatine dehydrate you?
Yes, creatine can lead to dehydration as it causes your cells to hold water. This is particularly noticeable during the creatine loading phase and can be avoided by not loading but taking the standard dosage of 5g each day. If you are taking creatine, then drink a bit more water than usual. As most creatine is designed to be mixed with water anyway, you can kill two birds with one stone.
---
---
Will creatine help me build muscle?
Creatine works by refuelling your muscles during a workout; the more creatine you have stored in your muscles, the more you are able to exercise. This means that taking creatine and exercising will lead to you building more muscle. Taking creatine alone will not lead to you building muscle. This is a common misconception as creatine can initially lead to cell swelling (water being retained by muscle cells) which can make your muscles look bigger for a week or two. But taking creatine without exercise, lifting or training will do little.
Does creatine need to be mixed with orange juice?
A common instruction is to take your creatine with a sugary drink such as orange juice, as the spike in insulin will help your muscles absorb creatine easier. However, this is for the most part unnecessary. Particularly if you are using the purest form of creatine. A hot drink such as tea is best, as it will dissolve the creatine better than a cold drink (making it mix better).
Is creatine suitable for vegans?
Creatine is mostly found in meat, so it is perfectly logical to believe that creatine supplements are not suitable for vegans. But actually, creatine is a synthetic product and is perfectly acceptable. In fact, vegans would benefit the most from creatine supplementation as their stored creatine levels are naturally lower than those of a meat eater. The only thing to look out for is whether the creatine is served in a gelatine capsule.
Should I take creatine before or after a workout?
A lot of debate has been wasted on whether creatine is better taken pre- or post-workout. The simple truth is that it really doesn't matter in the long run. Creatine is not time-dependent in the way that ingredients such as caffeine are. So long as you are taking your daily dosage of creatine it really doesn't matter when you take it. Of course, taking it in a pre- or post-workout gives you a natural time stamp anyway.
Can creatine help me with my studies?
Interestingly, creatine monohydrate is now being investigated as a cognitive enhancer. Studies have shown that creatine can improve your sense of well-being, reduce some symptoms of depression, boost cognition in vegetarians, increase alertness, and reduce fatigue (both mental and physical). However, if this is why you're considering taking creatine, we'd recommend you opt for a tried and tested nootropic instead — something like the brain-boosting power of Mind Lab Pro.
Do I need to load creatine?
Creatine works by increasing the amount of creatine stored in your muscle cells. This can take time, but with a steady 5g per day dosage you should start to notice a difference after a few weeks. Creatine loading involves massively increasing the amount of creatine you take for the first couple of weeks (around 25g per day). This can speed up the process quite a lot but is responsible for some unpleasant side effects. After 30 days of supplementation you'll see no difference in creatine levels anyway, so loading is only useful for inpatient people (i.e. almost everyone who purchases it!).
What are the side effects of creatine?
There are several side effects that you could potentially suffer from. Dehydration, stomach upset, dizziness, headaches are all possible. But these side effects are almost always associated with creatine loading. If you take a steady dosage, you're unlikely to see any side effects. Most side effects can be managed by drinking more water anyway.
Is it better to take creatine pills or creatine powder?
There is no difference at all, it really comes down to whether you prefer taking pills or mixing powder with water/juice. Most of our recommendations for the best creatine supplements UK include powdered creatine but there are capsule versions available in some cases.