This page may contain affiliate links and we may earn a small amount of money from any products bought. Our reviews, however, remain independent and impartial.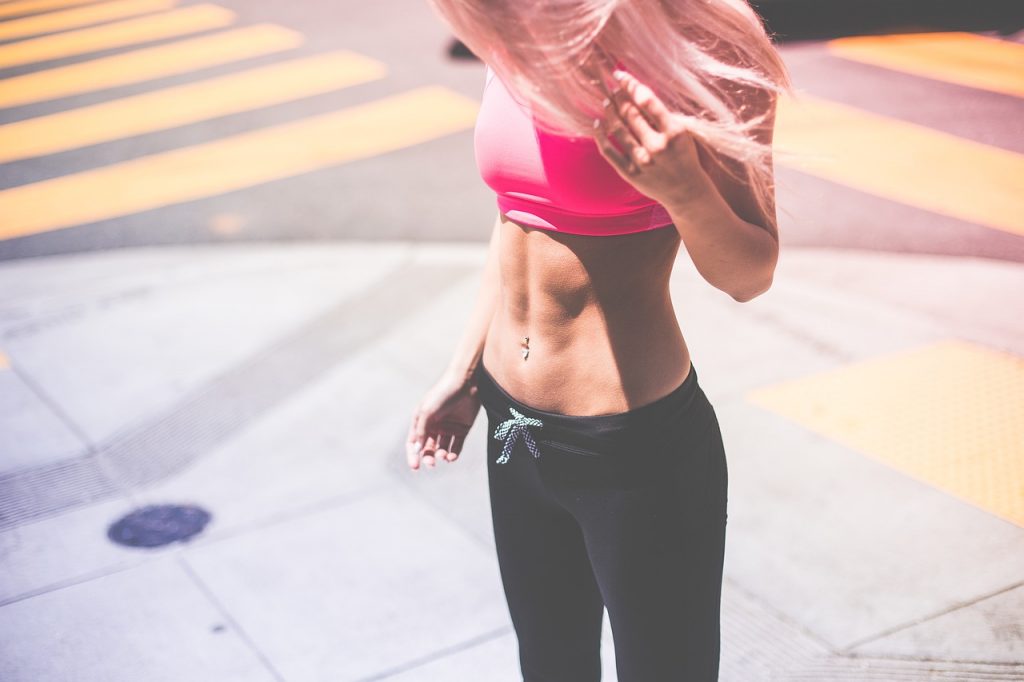 UPDATED CONTENT! Best Fat Burners to Buy in UK in 2019
It's hard to stick to a diet and exercise regime, especially if you struggle with cravings or find it impossible to shift those last 10 pounds or so.
That's where a good fat burner can help. They're not miracle pills – they won't do the work for you, for instance, and you should reject any product that claims it will – but they can provide support and intensify your weight loss efforts.
A good fat burner will work on several different levels – encouraging thermogenesis (boosting the metabolism so the body burns more calories), suppressing appetite (to avoid snacking) and protecting lean muscle mass (preventing muscle from being used as fuel).
Here we've chosen our top three Best Fat Burners to Buy in the UK in 2018 that do the above and more…
First Place: Performance Lab® SPORT Fat Burner
Here we have our first new entrant to our Best Fat Burner of 2018 list, and it's completely new to the market too. Performance Lab® SPORT Fat Burner has come out of nowhere to snatch first place, thanks to its effective ingredients and decent dosages.
Of course, being one of the latest products to hit the market allows the manufacturer to take advantage of the latest research and build a great product from scratch. We believe that is exactly what Performance Lab® SPORT Fat Burner has done.
The Promise:
Pledges to burn fat faster than exercise alone, especially during fasted training.
How It Works
Performance Lab® Sport Fat Burner includes ingredients designed to work on more than one weight control pathway, including some that spark thermogenesis and fat breakdown and others that boost exercise performance and help to maintain lean muscle mass. It is stimulant-free.
It uses just four key ingredients but achieves its end very well.

The Ingredients
HMB, (β-Hydroxy β-Methylbutyrate), 1000mg
Fasting while training can certainly help fat loss, but it also degrades muscle mass. HMB is a metabolite of leucine, the important Branch Chain Amino Acid (BCAA) that reduces muscle breakdown.
HMB can help you to retain lean muscle mass by:
Neutralising enzymes created during fasted training that damage muscles
Boosting endurance and physical performance by delaying the onset of lactic acid, which can cause muscle soreness and discomfort
Encouraging protein synthesis and promoting muscle growth
Encouraging the body to use fat for fuel rather than muscle.
HMB is recognised as an effective anti-catabolic agent rather than an anabolic one, meaning it is more suited to reducing the rate of muscle breakdown than it is at increasing muscle mass. HMB is thought to be 20 times more powerful than its parent leucine.
It is included in Performance Lab® SPORT Fat Burner in a clinically effective dosage.
Coleus Forskohlii (Forslean®), 250mg, standardised for 10% Forskolin.
An herb traditionally used in Ayurvedic medicine, Coleus Forskohlii is the only natural source of Forskolin, its active ingredient. Early studies suggest forskolin may help minimise body fat while encouraging lean muscle mass.
It works by increasing the levels of the molecule cAMP – cyclic adenosine monophosphate. High cAMP levels have been associated with increased fat loss and can boost the effectiveness of other fat burning ingredients. Supplementing with Coleus forskohlii may also increase testosterone and protect against cancer.
As Examine.com says: "Forskolin is still being researched for its effects on testosterone and fat loss, but preliminary evidence is promising."
Cayenne Pepper Extract (Capsimax®), 50mg, standardised for minimum 2% capsaicinoids.
Cayenne Pepper contains active ingredients capsaicinoids which trigger the sympathetic nervous system to release fat-burning hormones such as norepinephrine and epinephrine. It helps to raise body temperature and metabolism without side effects, such as increased blood pressure and heart rate.
Black Pepper Extract (BioPerine®), 2.5mg.
Black pepper extract is an effective addition to fat burners, thanks to its ability to boost thermogenesis and energy expenditure. It is used in many other supplements too because it helps to promote the absorption of other nutrients. BioPerine® is a premium form of black pepper.
We Say…
When supplement manufacturers are usually desperate to cram in as many ingredients as they can, regardless of whether they work or are included in effective dosages, it's refreshing to find a fat burner than limits its ingredients to just four. Especially when doing so doesn't damage its effectiveness in any way.
Performance Lab® SPORT Fat Burner is an effective fat burner that specifically targets people wanting to fast and train together.
Choose Performance Lab® SPORT Fat Burner If…
You are planning to fast while training and want to burn more fat than with exercise alone while preserving your muscle mass.
You can buy Performance Lab® SPORT Fat Burner at the official website: https://www.performancelab.com/supplements/fat-burner/
Second Place: Hourglass
Here we have another newcomer to the fat burning market in Hourglass, which bills itself as the 'intelligent hype-free women's fat burner'.
Hourglass has cottoned onto the fact that women want to use fat burners too. Sounds simplistic, doesn't it, and yet a great deal of existing fat burning supplements are obviously aimed at men. They promote the fact that they were made for male boxers, for instance, or their marketing literature includes numerous pictures of buffed-up men and few women.
Even those supplements that stress they are also suitable for women make it seem like an add-on.
So, it's refreshing to see a fat burner that is exclusively designed for, and aimed at, women. From its appealing subtle packaging to its marketing which claims that pound and ounces don't matter, it's how you feel when you look in the mirror, Hourglass knows its market.
The Promise
The manufacturers state that they designed Hourglass 'from the ground up, based on the latest research, to be a safe and comfortable way to help you burn your unwanted, stored fat.'
It doesn't promise the earth or pledge that you can burn fat and lose weight without doing anything else to earn it. Hourglass – named because an 'hourglass shape looks great, no matter what size you are' – positions itself as an honest, approachable helping hand in your weight loss attempts.
The Ingredients
Hourglass includes nine different ingredients all designed to work in slightly different ways to fire up your metabolism and help burn fat. They include:
Vitamin B6 (as premium form P-5-P), 4mg: Helps to turn stored glycogen in the body into glucose, an energy source in the body, especially important when exercising. Also helps maintain healthy blood sugar levels, boost carb burning and speed up metabolism by increasing thyroid hormone function. Can help women maintain hormone balance, stop food cravings and protect protein metabolism.
Vitamin B12, 10mcg: Creates energy from dietary fat, helps injuries to muscle tissue, helps body burn fat.
Vitamin D3, 1000IU: Low levels of vitamin D are associated with obesity, though the link between the two – and whether vitamin D supplementation aids increased weight loss – is still unclear. It does seem as though calcium and vitamin D together, however, helps to lower blood sugar, insulin, blood pressure and blood lipid levels.
Glucomannan, 1500mg: A source of dietary fibre, glucomannan absorbs water to swell in the stomach and help promote satiety. It also slows down the emptying of the stomach. Its inclusion in Hourglass makes you less likely to raid the fridge between meals (assuming your food issues are only caused by hunger, of course).
Capsimax®, 100mg: As also used in Performance Lab® Sport Fat Burner, the Capsimax® or hot pepper extract used in Hourglass helps to boost metabolism and burn fat. They are also thought to keep hunger pangs at bay.
Green Tea Extract, 500mg: Considered one of the best fat burning ingredients around, green tea boosts your metabolism, raises levels of fat-burning hormone norepinephrine, aids endurance during exercise (helping you to burn more calories) and reduces 'dangerous fat' levels in the body.
Guarana®,100mg: Guarana is not a fat-burning compound as such but does have a high caffeine content. As such it can speed up your metabolism and help the body burn more fat. Often used in energy drinks, it is a stimulant, however, so make sure not to take it at night. The amount of caffeine included in Hourglass shouldn't cause any real problems but be aware of how much caffeine you're consuming from other sources as well.
Chromium, 125mcg: Chromium is an important nutrient during dieting as it helps to normalise blood sugar levels (helping to prevent cravings) and helps insulin to transport amino acids, fatty acids and glucose to cells. Without chromium, thermogenesis is blocked.
BioPerine®, 5mg. As mentioned above, this premium form of black pepper extract helps to boost absorption of all other ingredients and encourage thermogenesis as well.
We Say…
Hourglass is an attractive option for anyone who is unfamiliar with fat burners, or any woman who wants a brand that really talks to them. Its marketing literature is easy to understand, straight forward and 'female-friendly'.
Don't be fooled into thinking that its product is weaker or inferior to the more macho-style fat burners because of that, however. It's not. Hourglass uses the latest research to choose effective fat burning ingredients in clinically effective dosages, many the same as those found in Instant Knockout, our third chosen fat burner, below.
Its glucomannan, chromium and cayenne pepper extract should help to tackle snacking (research shows that women eat on average 450 calories a day from snacks alone), while vitamins B6 and B12 help to balance female hormones.
Choose Hourglass If…
You're looking for a no-nonsense friendly approach to fat burners and want additional help to back up your diet and exercise regime.
You can buy Hourglass at the official website: https://www.hourglassfit.com
Third Place: Instant Knockout
Now, here's a shocker. Instant Knockout, a serious fat burner for anyone committed to an intense diet and exercise plan, has been beaten into third place on our Best Fat Burners of 2018 list. Previously our first-choice fat burner in 2017 AND 2016, the two new entrants to the market above have taken Instant Knockout's crown.
Not that Instant Knockout isn't still a very good choice fat burner for people prepared to put in the diet and exercise work.
The Promise

Instant Knockout gives you the 'potential to burn your body fat just like the professionals'.
Taking Instant Knockout is 'a bit like flicking the fat-storing on/off switch'
Instant Knockout is at pains to point out that it is suitable for both men and women.
Why Instant Knockout Works
There are far too many products on the supplement market that include weak dosages of potentially effective ingredients, or alternatively cram in cheap inferior ingredients so they can announce their product has '10 ingredients or more'.
Others are quick to jump on the bandwagon of new 'buzz-worthy' ingredients without first checking that they work.
We're pleased to say Instant Knockout isn't like any of the above. The manufacturers have clearly done extensive research on fat burning ingredients and include them in decent dosages. They haven't tried to set the world alight with new ingredients, but have chosen powerful, natural and proven fat burners.
They include…
The Ingredients
Instant Knockout's core ingredients are:
Green Tea
Green tea may not be the biggest dosage ingredient in Instant Knockout (that privilege is left for glucomannan), but it is probably the most important. A recognised fat burner, green tea helps to speed up the metabolism and spark thermogenesis. It helps to elevate norepinephrine, the fat-burning hormone.
Green tea has been shown to help burn and reduce body fat and amplifies the potential fat burning and thermogenic properties of caffeine, making Instant Knockout's caffeine anhydrous more effective. Caffeine anhydrous alone has been shown to boost thermogenesis by up to 13%.
Cayenne Pepper Seeds
The thermogenic effect of Instant Knockout is further boosted by cayenne pepper, which both raises body temperature and is thought to suppress appetite.
Glucomannan
Glucomannan is a dietary fibre and the biggest ingredient in Instant Knockout (1800mg). It swells in the stomach to make you feel full, boost satiety and reduce appetite, particularly useful if you are prone to excessive snacking or over-eating.
Caffeine Anhydrous
An oldie but a goodie. Caffeine helps to reduce fatigue, give a jolt of energy and help focus all at the same time. Instant Knockout comes with 300mg of caffeine per serving.
Other ingredients include:
Vitamin B6: An all-rounder that helps build muscle, regulate your diet and elevate metabolism.
Vitamin B12: Helps to build protein synthesis, break down fatty acids and digest carbohydrates; aids your immune system and helps you to train harder for longer.
Zinc: Zinc is a critical nutrient for maintaining a lean, healthy body, thanks to its role in boosting testosterone and elevating protein synthesis. It also helps the body to process nutrients, boosting energy. One study reported that low levels of zinc puts you at higher risk of excess body fat (NB: study carried out on obese children).
GTF chromium: Chromium can help to control insulin, boost energy levels and reduce food cravings. More energy potentially helps to boost your exercise performance,
Green Coffee Extract: Green coffee comes from coffee beans that haven't been roasted and while they don't contain caffeine, they do contain cholorogenic acid. This has been proven to show the rate of fat absorption from food, also reducing sugar cravings.
Black Pepper Extract: Boosts absorption of all other ingredients.
We Say:
Instant Knockout knows what it is doing. Its green tea extract, green bean and caffeine mix should raise your metabolism enough to help you burn fat even while you sleep. It uses only natural stimulants and appetite suppressants, making it safe to take daily.
Use Instant Knockout If…
You want a strong natural fat burning punch and are prepared to put the work in on your diet and exercise plan first.
Read our full review of Instant Knockout