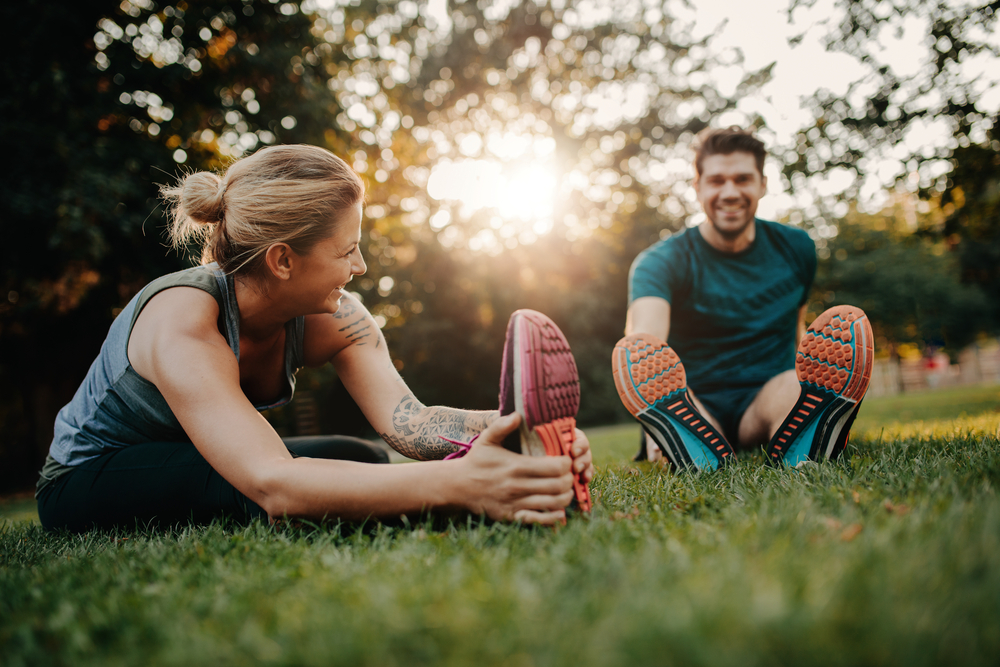 Whether you want to know more about multivitamins, nootropics, sports supplements, T-boosters, fat burners, sleep, energy or vision aids… we've got you covered.
We're here to cut through the hype. We know that the supplement market is confusing; lots of competing manufacturers, lot of hot air, new and exciting (often unproven) ingredients, some downright dangerous products.
But among all of that are some truly impressive supplements, powders, pills, shakes and more that really can help you lose weight, shape up, bulk up, sleep better, work harder, and think more clearly, among other things. We're committed to identifying the difference.
How do we do that? We research, research, research… yes, each and every product!
NEW FOR 2020:
Some Great New Products!!
Read our reviews on:
Fast Absorbing, Sustained Carb for Pre-, Intra- and Post-Workouts: Performance Lab Carb
The Purest MCT Oil on the Market: Performance Lab MCT
PLUS:
<<< The BEST Workout and Performance Stacks to Buy in UK in 2020 >>>
<<< Best Protein Powders to Buy in UK in 2020 >>>
<<< Best Carb Supps to Buy in UK in 2020 >>>
<<< Best Nootropics to Buy in UK in 2020 >>>
<<< Best MCT Oils to Buy in UK in 2020 >>>
<<< Best Caffeine Pills to Buy in UK in 2020 >>>
<<< Best Pre-Workouts to Buy in UK in 2020 >>>
<<< Best Post-Workouts to Buy in UK in 2020 >>>
<<< Best Fat Burners to Buy in UK in 2o20 >>>
<<< Best T-Boosters to Buy in UK in 2020 >>>
<<< Top 10 Mass Gainers to Buy in UK in 2020 >>>
<<< Best Bone & Joint Supps to Buy in UK in 2020 >>>
ABOUT US:
We scour the internet for real-life customer testimonials, assess the trustworthiness of the manufacturer behind all new launches, examine the ingredients in detail and analyse the SCIENCE. We assess whether the big claims made by supplement manufacturers really stand up to scrutiny.
In short, we do the leg work so you don't have to.
You can trust us to recommend only the very best. And you can bet we'll tell you if that new product hype is the biggest waste of money since New Coke and Google Glass. Or that sixth beer you had last night. You're welcome 🙂
MULTIVITAMINS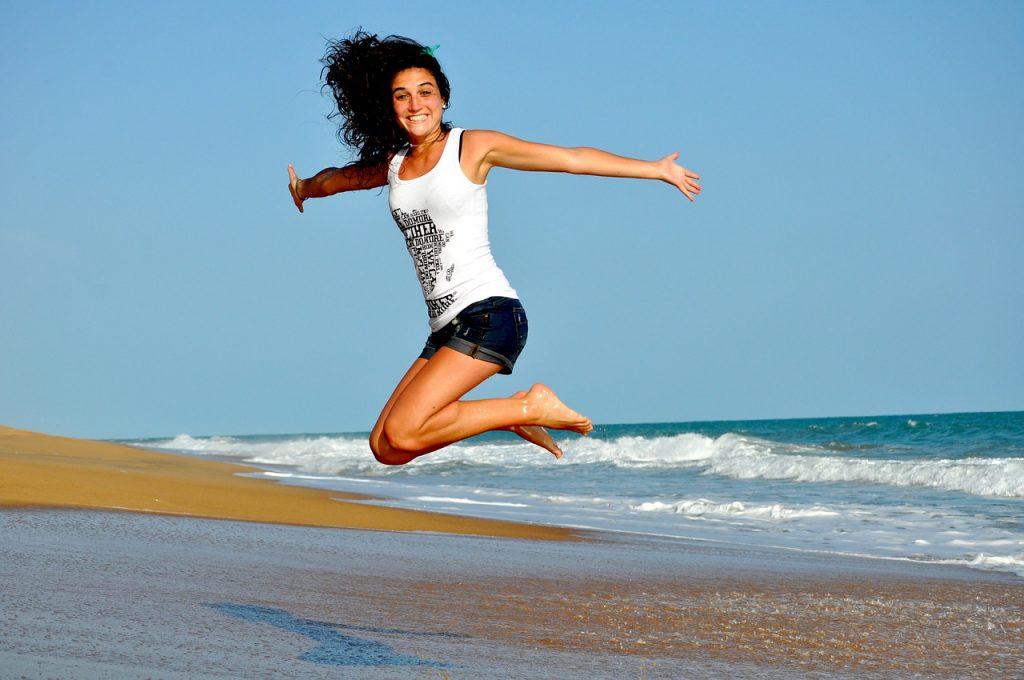 Britons spend more than £400 million on vitamins every year. It's big business and getting bigger every year, as people look to fill dietary gaps, tackle specific health issues or maintain good health as they get older.
The key is to choose the right multivitamin for you. How can you do that? By letting us steer you through the process.
FIRST STEP: Choose a Multivitamin that is right for your gender.
Men and women have different dietary requirements and separate daily allowances, so it makes sense to choose a multivitamin that takes that into consideration.
WOMEN: B-vitamins are very important for a woman's body, for instance, as is iron (needed when menstruating), magnesium (harder for women to absorb as they age) and iodine (breast health, thyroid health, useful during pregnancy).
MEN: Men, in contrast, ideally need a multivitamin WITHOUT iron – iron tends to build up in men over time and can cause organ failure. Instead, they need heart-healthy vitamins B1, B6, folic acid, C, E and selenium, as well as zinc (boosts testosterone production) and boron (also boosts testosterone, plus helps build and maintain strong bones and muscles.)
SECOND STEP: Research, research, research… or,
THIRD STEP: Take a shortcut and let us do the research for you.
Best Vitamins for Women to Buy in the UK in 2020
Find the Best Vitamins for Women Over 50 to Buy in UK in 2020
Find the Best Men's Multivitamin to Buy in the UK in 2020
NOOTROPICS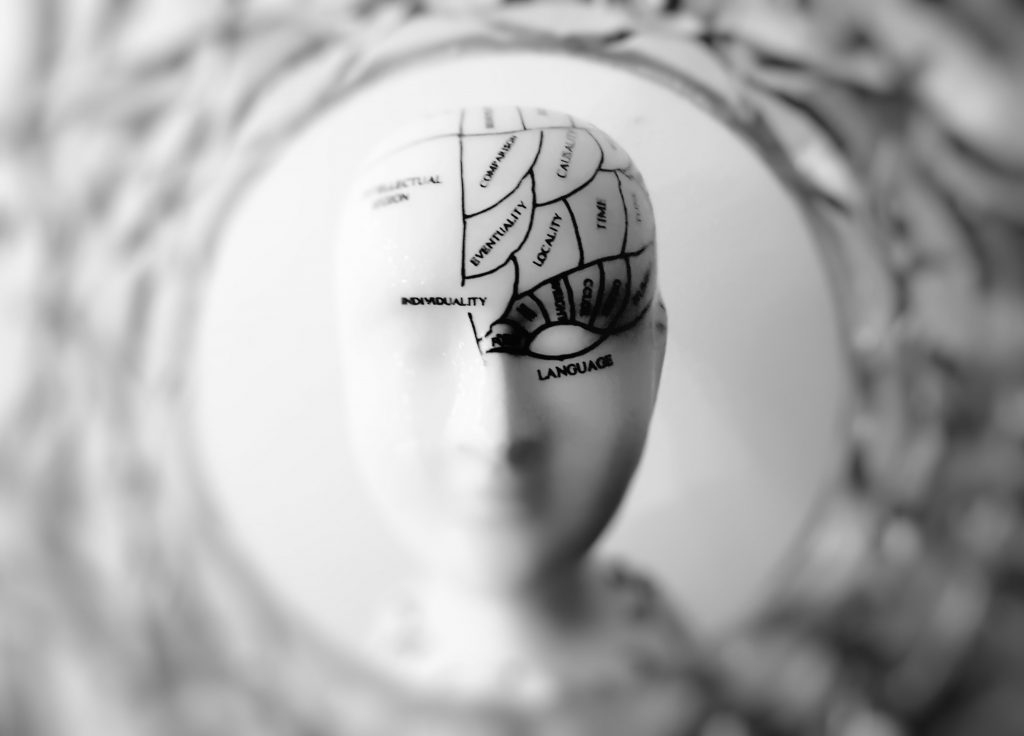 Woke up this morning feeling a little slow, brain fog making it hard to think and react? Have a big presentation you want to be at your best for? An exam to take in a few hours?
Then you might want to turn to a brain-boosting nootropic, my friend.
What Are Nootropics?
The official definition of a nootropic tells us that it's a substance that helps improve cognitive functions such as mental clarity, focus, memory, processing speed etc…, AND enhances brain health. (Caffeine therefore is NOT a nootropic: it may aid focus temporarily but it doesn't help brain health).
You might hear nootropics also described as smart drugs, brain supplements, brain boosters, or memory pills.
While the emphasis may be on cognitive functions such as memory and focus, nootropics can actually also help you fight stress, improve your mood, aid your creativity and fight cognitive decline due to age. And more! Much more!
How Do They Work?
There are more than 70 substances described as nootropics today, so that's a very big question. Nootropics tend to work in a variety of different ways, such as:
Acting as antioxidants, fighting free radicals that damage brain cells, potentially anti-ageing, such as PQQ and Pterostilbene
Providing energy to the brain, fuelling brain cells, such as ALCAR
Providing the raw materials to aid brain cell repair and creation, such as Citicoline and Lion's Mane
Boosting blood flow to the brain, providing vital oxygen, energy and nutrients, helping it to perform better. Such as Vinpocetine and Ginkgo biloba
Tuning your brain waves for desired mental states. I know, I know, it sounds like science fiction but nootropics such as L-Theanine and Oat Straw do just that.
Providing the vitamin nutrients that you need for brain health and function, such as vitamins B6 and B12.
Improving the brain's ability to resist stress, such as the ultimate anti-stress nootropics L-Tyrosine and Rhodiola rosea,
PLUS…
Racetams: powerful but synthetic nootropics made in a lab that influence acetylcholine in the brain – associated with memory, logical thinking, attention and more. NOT to be confused with so-called 'smart pills' (Adderall, Ritalin etc…). The latter carry significant side effects and health warnings, whereas for the most part, nootropics are side effect-free or only carry mild side-effects.
Nootropic Ingredients: What Works and What Doesn't
Overwhelmed and unsure which nootropic to take? You may want to consider a pre-made proven nootropic stack, a carefully chosen mix of nootropics and vitamins that have been shown to be safe and effective… and come pre-mixed for your convenience.
Here's our pick of the…
Best Nootropic Stacks to Buy in the UK
FIRST PLACE: Performance Lab Mind – Tried and tested ingredients, plus innovations. A simple formula making an ideal base, it helps to boost brain health and regeneration, energy, performance and mental recovery from stress.
SECOND PLACE: Mind Lab Pro – Clever formula, tried and tested ingredients, potent nootropics… what's not to love?! Helps with memory, stress, energy, blood flow and brain health. Acts as a universal nootropic which means it can deliver what you need on any given day. Perfect for the short and longer term.
THIRD PLACE: Performance Lab® Sleep – Because you won't perform very well without a good nights' sleep. Night-time regeneration to encourage peak daytime performance.
Best Nootropic Supplements to Buy in the UK in 2020
Best Natural Nootropics for Focus and Concentration
TESTOSTERONE BOOSTERS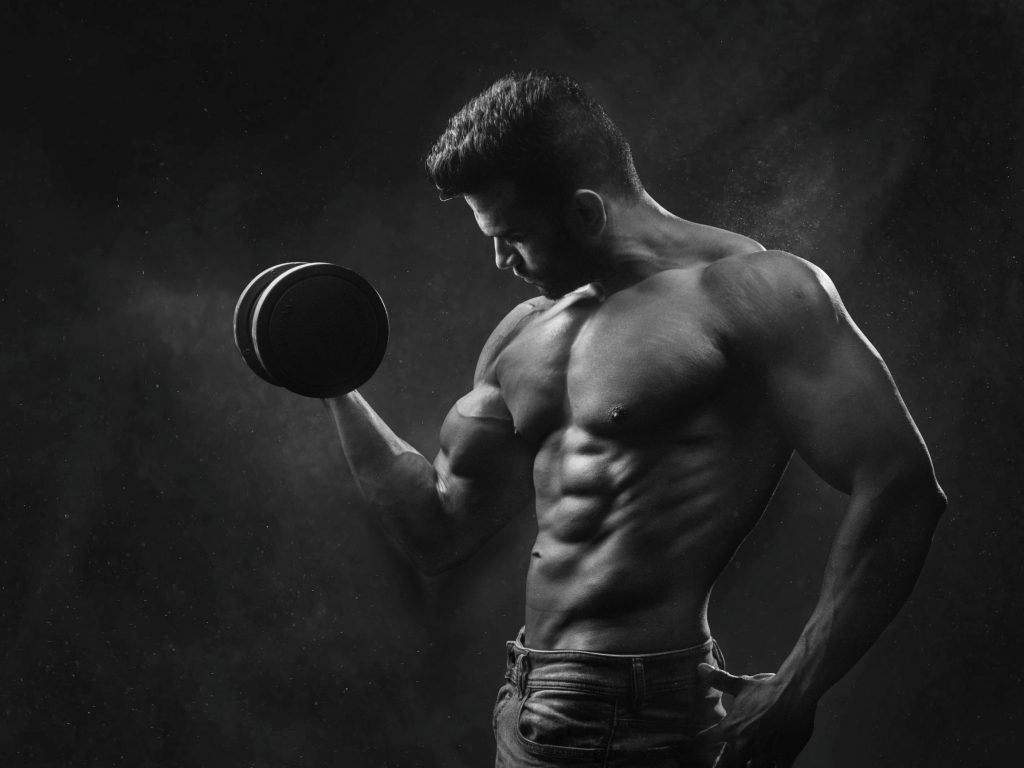 Testosterone is THE male sex hormone; it influences the development of male sex organs, keeps the muscles strong, plays a vital role in libido and sperm production. But did you know it's also linked to the brain, the heart, the bones… and practically every single organ in the body? In short, it's crucial for a man's health, vitality and virility.
Falling Testosterone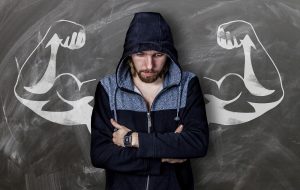 Men, here's the bad news. When you hit 30 years old – yes, just 30 — your testosterone levels begin to fall by as much as 10% each passing decade. You can lose 1% of your 'maleness' each year.
That loss can impact your sex drive, hair loss, muscle gain, athletic performance and can even leave you at risk from heart disease, obesity, diabetes, osteoporosis and more.
Why Choose a T-Booster?
Why wouldn't you?! Testosterone boosters are NATURAL HERBAL supplements created to help your body boost its own ability to create testosterone. The idea is to ramp up your own natural production of testosterone, not to replace it.
NOTE – they are NOT the same as steroids. T-boosters are natural, not chemical. They are usually taken orally (no injections!) and are also legal in most countries, whereas steroids are banned in most.
Benefits of T-Boosters
Supplementation with a good T-booster can help to reverse or delay the signs of falling testosterone – losing hair, struggling sexually, feeling weak, producing less sperm, increased risk of diabetes and osteoporosis and more. (A third of osteoporosis sufferers are men, with lack of testosterone the chief cause).
Our favourite Testosterone Booster – Performance Lab® SPORT T-Booster
Second place: Hunter Test – Premium T-Booster 
SPECIAL: Best T-Booster to Buy in UK in 2020
T-boosting for Athletes, Bodybuilders
Extra testosterone has other benefits too: it helps to build muscles, improve your endurance during training and helps you to recover faster after workouts. It's also a useful fat burner. It can give you an added all-natural and legal edge. It's the reason Testosterone Boosters are also popular with younger men, athletes and bodybuilders.
Our best Testosterone boosting supplement for young bodybuilders – TestoFuel
Best Ingredients in a Testosterone Booster
D-AA (D-Aspartic Acid) – this amino acid has been shown to boost T levels by up to 42% — in just 12 days
ZINC — Additional zinc supplementation can increase testosterone production in as little as six weeks, and even reverse hypogonadism (man boobs and shrunken testicles). May only work if you are already low in zinc, which is likely if you exercise (zinc is lost in sweat).
MAGNESIUM – Shown to boost Free and Total testosterone in athletes and non-athletes alike.
VITAMIN B6 – No-one really knows why vitamin B6 influences testosterone but low levels of vitamin B6 usually also mean low levels of testosterone.
ZMA – Stack combo of zinc, magnesium and vitamin B6. Footballers given ZMA for seven weeks displayed a 30% boost in testosterone and 11.6% boost in strength.
Mucuna Pruriens – starts a bioactive chain reaction in the body that boosts testosterone production. Particularly useful for men with low sperm counts.
Luteolin – antioxidant that prevents testosterone from converting to oestrogen, a process which tends to occur more and more as you get older.
What to look for in a T-booster: more beneficial Testosterone Ingredients
FAT BURNERS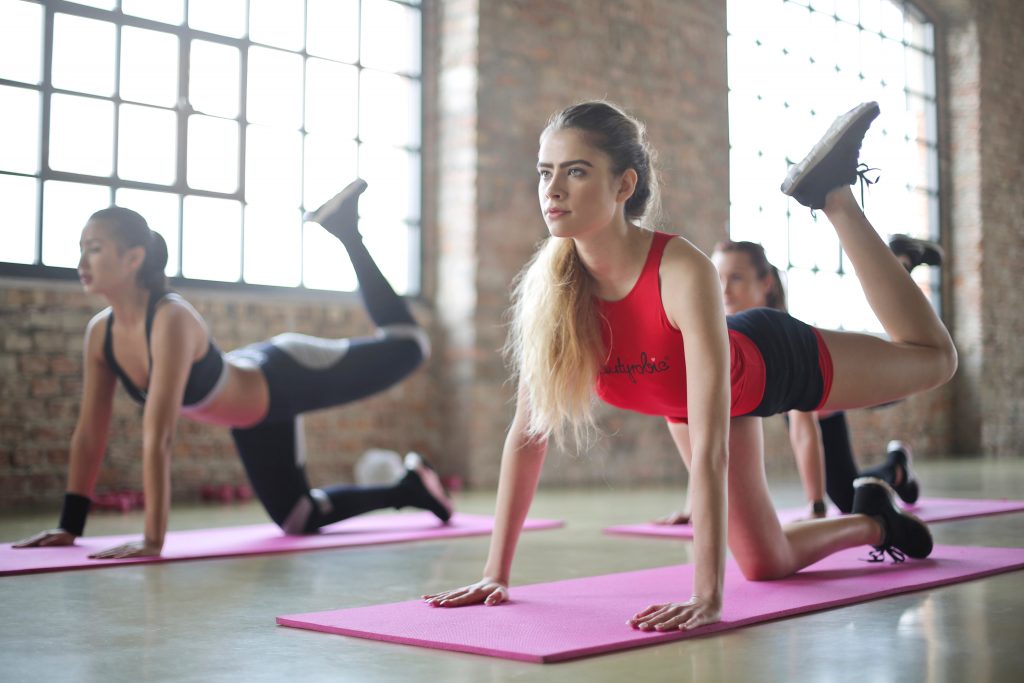 Trying everything but that stubborn weight still won't shift? You may need help from a fat burner, a supplement that can help you to burn more fat than diet and exercise alone.
How can Fat Burners Help?
Fat burners can work in more than one way at a time. They can:
Encourage the body to burn more calories via thermogenesis (raising the body's temperature)
Suppress your appetite, control cravings, help you avoid snacking
Protect muscle from being used as fat
Boost your energy levels, helping you to train for longer and harder
Reduce fat in problem areas, such as abdominal.
Our Recommendations:
Best Fat Burners to Buy in UK in 2020
Should I Exercise and Diet when Taking a Fat Burner?
Absolutely. Fat burners are supplementary aids; they won't do the work for you, but a good fat burner can boost your own diet and exercise efforts. Ideally, you should still aim for a realistic weight loss of between 1-3lbs a week.
Best Ingredients in Fat Burners
The ingredients in fat burners are typically split into three types – stimulants, fat-burning herbs and appetite suppressants/ dietary fibre.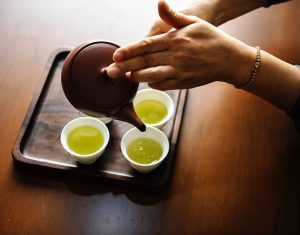 Best Stimulants – Green tea, caffeine.
Green tea: We'd argue this is THE best fat burning ingredient. Safely used for centuries, lots of studies to prove it works, boosts fat burning by thermogenesis. Shown to reduce total fat mass and abdominal fat (by 7.7%) when exercising.
Caffeine: Increases energy, boosts metabolism, encourages body to use more energy. Energy consumed – energy used = weight loss. Caffeine does have a kick, of course, so be careful how much you consume. Ideally pair it with L-Theanine, which calms the jitters.
Best Fat-Burning Herbs – cayenne pepper, coleus forskohlii.
Cayenne Pepper: Raises temp, encourages natural thermogenesis, burns more calories. Also shown to suppress the appetite (reduced calorie intake by 12% in one study). Also includes powerful antioxidants that fight free radicals created during fat burning.
Coleus forskohlii: A promising wildcard, coleus forskohlii is fast becoming a popular fat burning ingredient. Encourages fat loss but also preserves lean muscle mass. May also boost testosterone.
Best Appetite Suppressants – glucomannan.
Glucomannan is a dietary fibre that absorbs water in the stomach and swells, helping you to feel full. Helps to curb cravings and prevent snacking.
More on Best Fat Burning Ingredients
SPORTS SUPPLEMENTS
We're talking pre-and post-workout supplements, BCAA supps, protein and more…
PRE-WORKOUTS: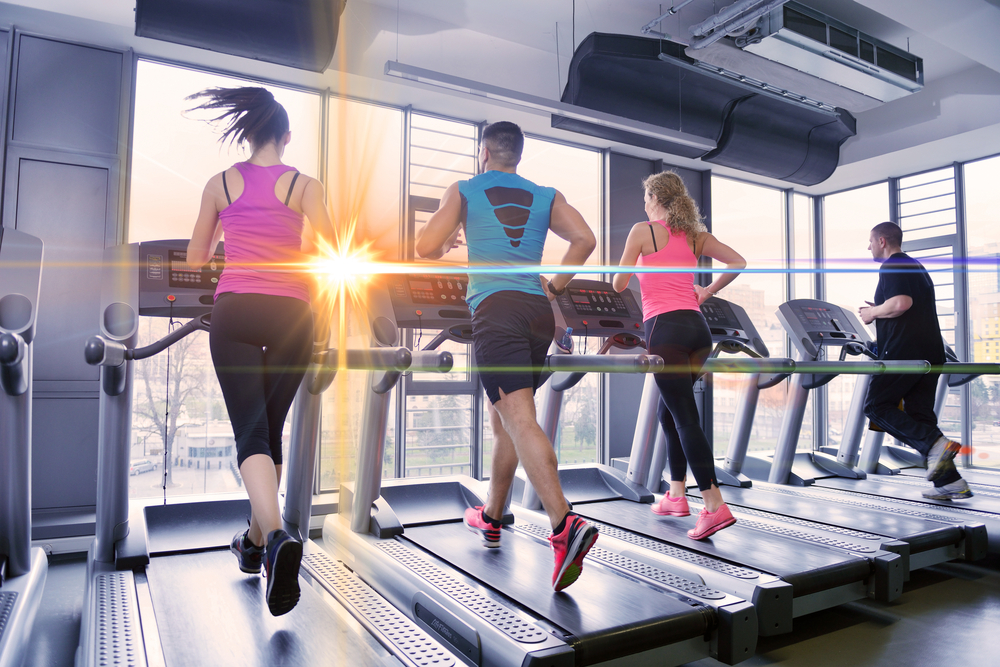 Choose the right pre-workout supplement and it can give the fuel you need to make your workout count, plus the energy to be motivated.
Pre-workouts tend to work in one of two ways:
Enhance your mental and physical energy to push you towards the gym in the first place
Give you the endurance you need to work out harder for longer
Our recommendation:
Best Stimulant-Free Pre-Workout: Performance Lab® SPORT Pre-Workout
Best Caffeine-Led Pre-Workout: 4 Gauge
Best Pre-Workouts to Buy in UK in 2020
POST-WORKOUTS: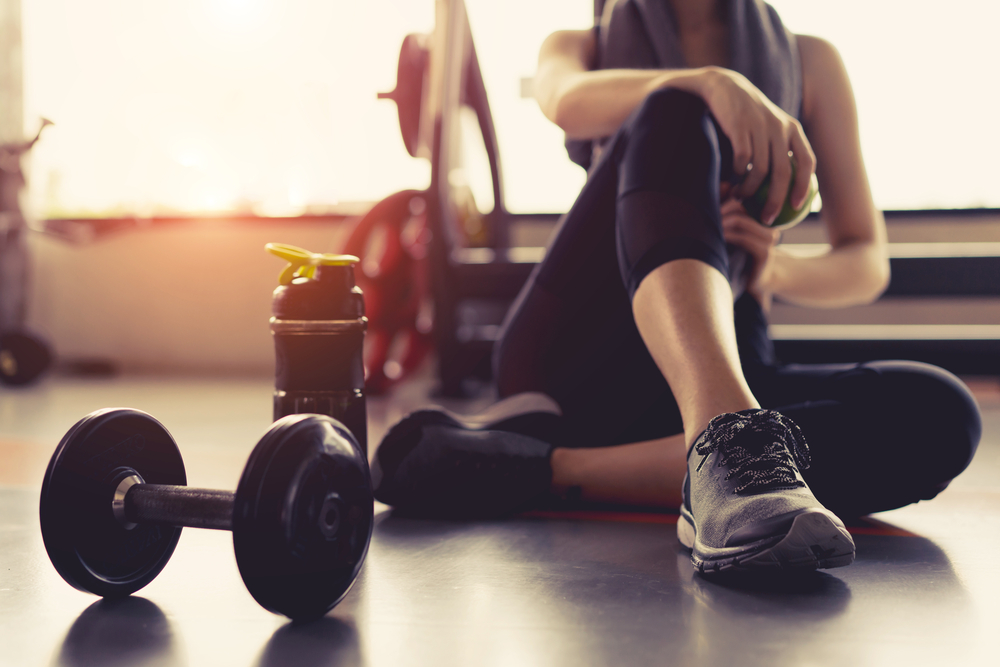 Don't neglect your post-workout regimen. A good post-workout supp can soothe aching joints and muscle soreness, rebalance your electrolytes and help you to recover after intense training. It could mean the difference between being back in the gym the next day or being laid up at home with exhaustion. Don't lose those muscle gains. Take them to the next level instead.
Best Post-Workouts to Buy in UK in 2020
BEST WORKOUT INGREDIENT:
CREATINE, ideal for pre-and post-workouts. Creatine supplementation can work in two ways:
Creatine coverts to ATP, the fuel used to power muscles. Creatine, therefore, can provide more energy for high-intensity exercise, improving intensity, duration, strength and power during your workout.
Creatine supplementation also helps the muscles to recover quicker, replenish creatine stores and get stronger. Ideal for taking straight after your workout too.
CREATINE SPECIAL 2020: Buyer's Guide, FAQs, Top 10 Creatine Supps to Buy in UK
BCAA
BCAA Supplements: Branched-Chain Amino Acids are the powerhouse of muscle gains. They can encourage muscle building, prevent muscle breakdown, potentially aid the immune system and can significantly boost exercise intensity and endurance. They can act as pre-workouts, intra-workouts and post-workouts, all from one supplement.
Discover our Best BCAA Supplement to Buy in UK
PROTEIN
Protein is, of course, a vital component of muscle-building, hence our obsession with it in the gym. Protein powder, shakes and bars are quick and easy ways to boost our protein intake, which in turn aids athletic performance, improves muscle tone, and improves overall health. Also aids muscle recovery. Go to any gym and you'll likely see people swigging it back before and after a workout.
Taken pre-workout 30 minutes before exercise, protein decreases potential muscle damage as you train. Taken with carbs, it will also boost your energy.
Taken immediately after a workout, it helps muscles to recover and repair quicker.
MOST COMMON TYPE OF PROTEINS USED
Whey Protein: Absorbed very quickly by the body, ideal for pre- and post-workouts.
Casein Protein: Slow to digest, includes glutamine to aid recovery, ideal before bed to deliver nutrients as you sleep.
Soy Protein: Includes all essential amino acids, good alternative for vegans who don't want protein derived from milk.
Read our Best Protein Powders to Buy in the UK in 2020
OTHER SUPPLEMENTS REVIEWED…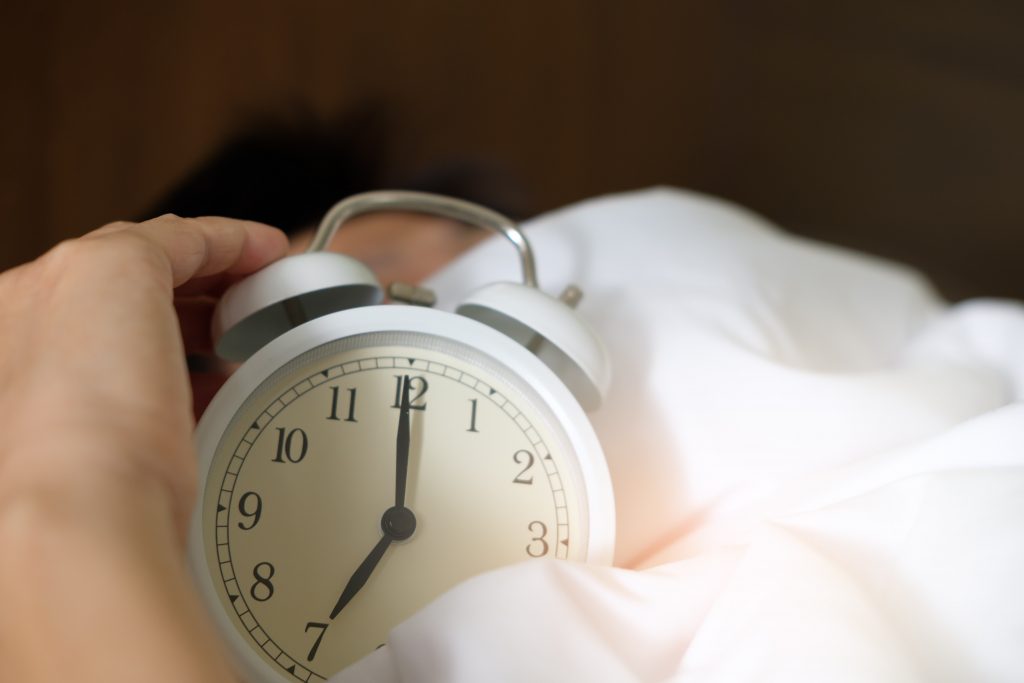 Looking for your get up and go? Avoid the high and lows of energy drinks, opt for our Best Energy Supplement to Buy in UK in 2020
Yes, supplements really can support your eyesight if you buy the right one. Find out more with our Best Vision Supplements to Buy in UK in 2020
Oh boy, when you struggle to get enough Zzzs, it impacts on every aspect of your life. Don't suffer, try the innovative Performance Lab® Sleep. PLUS, our list of the Best Natural Sleep Supplements to Buy in UK in 2020.
Protect your gut health and it will protect you. Best Prebiotic to Buy in UK