This page may contain affiliate links and we may earn a small amount of money from any products bought. Our reviews, however, remain independent and impartial.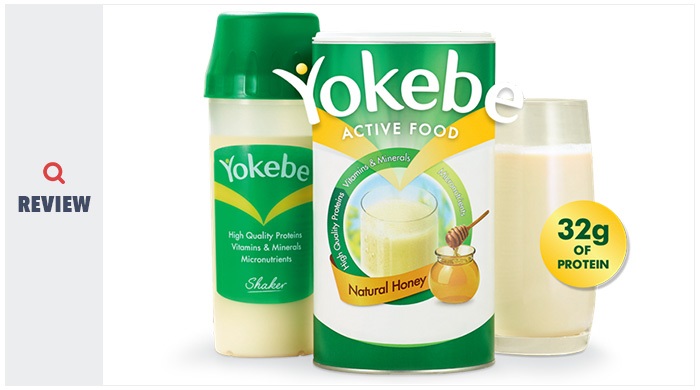 Yokebe bills itself as a natural weight loss shake that contains a 'unique' mix of vitamins, minerals, proteins, honey and macronutrients with just 273 calories. It acts as a meal-replacement shake that promises to help you retain muscle and lose fat, thanks to its generous protein ingredients.
A typical shake contains 273 calories, 32.1g protein, and 24.3g of carbohydrates.
The Extended Yokebe Plan
In order to follow the full Yokebe plan and to lose weight without yo-yo dieting, you are advised to do the following:
Week one: Concentration phase. Use three Yokebe meal-replacement shakes a day, plus some healthy low calorie snacks.
Weeks 2-4: Learning phase — Two meal-replacement shakes a day, plus a well-balanced meal.
Week 5 onwards: Continuity phase – Two well-balanced meals a day, plus one shake.
The Ingredients
Yokebe weight loss shakes include:
'Unique Nutrient Density' of Essential Vitamins and Minerals
As part of what Yokebe likes to call the 'Yokebe Triple Effect', the manufacturers claim it offers a unique nutrient mix of vitamins, minerals and macronutrients to ensure the body is healthy and you are left feeling full. This, it claims, helps the body to source energy from fat reserves and ensures you have enough energy to maintain weight loss.
A quick look at its nutrient list shows that it includes vitamins A, B1, 2, 6 and 12 (more on those later), plus vitamins C, D, E as well as niacin, folic acid, biotin and pantothenic acid. So pretty much the whole gambit.
The same is true for minerals and macronutrients. Included are calcium, potassium, iron, phosphor, zinc, copper, iodine, manganese, selenium, magnesium, and sodium.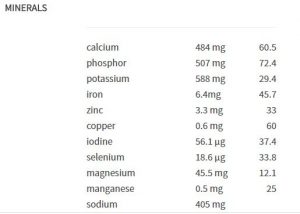 Note, however, that most of these vitamins and minerals don't meet the NRV (Nutrient Reference Value) set out by Europe for recommended daily allowances of vitamins and minerals, so they won't be enough to provide you with all the nutrients you need alone. To be fair, this is fairly typical of weight loss shakes (it is always recommended to look for shakes with as high a nutrient quality as you can get), which is why it is crucial to ensure your one 'real meal' each day is also nutrient-laden.
The interesting thing about Yokebe is that it seems to have sacrificed the NRV of some vitamins in order to boost its supply of B vitamins. This takes us onto the second factor of the Yokebe Triple Effect…
Metabolism Activation Effect: B-Vitamins
Yokebe includes the following B-vitamins — B1, 2, 6 and 12, as well as niacin (B3), B5 (pantothenic acid), B7 (biotin) and folic acid. Several of these seem to have boosted values when compared to its weight loss shake competitors.
B6, B12 and biotin, for instance, meet the NRV value by 100% or more. Yokebe is also generous with other B-vitamins as well, and calls it the Metabolism Activation Effect.
A healthy supply of B-vitamins is vital to help the body make energy from its food, and Yokebe states that its B5 and B12 help to promote normal energy metabolism, while B6 ensures healthy protein and glycogen metabolism.
Soy and Whey Proteins
The third factor in the Yokebe triple whammy is its protein count, which includes proteins such as soy and whey.
Soy and whey are popular ingredients in weight loss shakes and powders and help to maintain muscle mass while you lose weight, as well as helping to provide key nutrients. It's a clever addition as maintaining muscle mass helps to boost your metabolism, which in turn encourages the body to burn more calories. Likewise, maintaining a healthy body balance should ensure that you burn body fat for energy as opposed to muscle. This makes weight loss more sustainable in the longer term.
There is 32.1g of protein per serving of Yokebe Weight Loss Shake (a serving is 50g mixed with 200 ml skimmed milk). That's pretty generous for a weight loss shake, considering certain competitors such as Slim Fast only include 20g of protein.
The Pros
Yokebe's 273 calories is a pretty decent in-the-middle calorie count. Too many calories and you may struggle to lose weight; too few and you will likely feel hungry and snack.
Yokebe's weight loss shakes contain no artificial flavours, sweeteners, refined sugars or preservatives
Gluten-free
Contains untreated natural honey as a healthy alternative
Includes a generous amount of protein
GMO free
Suitable for vegetarians, though not vegans
Yokebe offers an extended diet plan from week five onwards to tackle a common complaint of meal replacement shakes, namely that you pile on the weight again after you finish. Note, however, that this plan suggests continuing to replace one meal with a shake, so whether you would want to continue this way is another matter.
Official website also includes low calories meal recipes to make at home.
The majority of customers do seem to agree that the shakes are filling and reduce the desire for snacking.
Those customers who kept using the shakes do seem to have noticed weight loss, sometimes up to 6lbs in two weeks.
The Cons
We don't know exactly what form the soy and whey proteins come in. Without this information, we only have the manufacturer's word that they are 'high-quality.'
We also can't see any clinical research done on Yokebe, independent or otherwise, which is a shame.
The first initial week of your Yokebe diet is likely to be the toughest, though should be when motivation is highest. Here you replace all three main meals with shakes which is quite dramatic, but Yokebe do stress that you should also eat other 'types of healthy low-calorie snacks such as fruit, soup and veggies' as well.
Often the biggest drawback to meal replacement drinks is the boredom of drinking a meal instead of eating one.
Contains very little fibre (0.1g) so you will need to ensure you get it from other sources.
Users are mixed on the taste of different shakes, some finding them pleasurable, others not. Bear in mind that you will need to use a tub of Yokebe within 14 days so taste will be important.
Customer Reviews
All reviews come from the Boots website.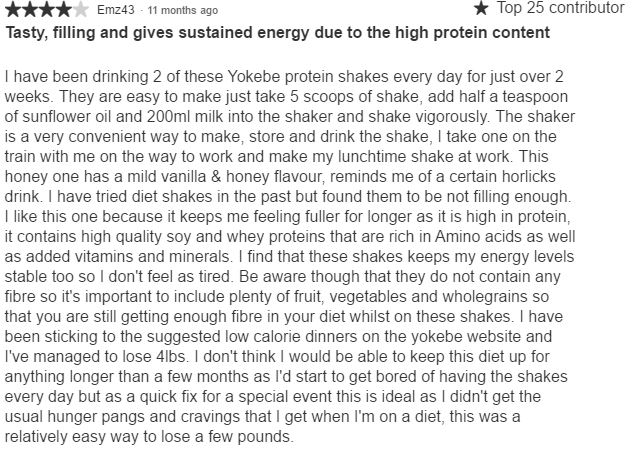 Who Takes It?
Anyone wanting to lose a few pounds over a fairly short period of time (weight loss isn't likely to be too dramatic with weight loss shakes, and it is unlikely that you'll want to continue it for months on end). Note, if Yokebe is made with water instead of milk, it only contains 172 calories and is not suitable for meal replacement.
Safety/ Side Effects
Yokebe is a source of sugar so diabetics should first seek medical advice before using and may need to be monitored throughout.  Anyone pregnant or breast feeding should also seek medical advice prior to using.
Exercise
While the manufacturers stress that you can lose weight without exercise when using the Yokebe weight loss shakes, they also recommend 30 minutes of moderate exercise per day to boost weight loss and enjoy additional benefits.
How to Take It
A typical serving is 50g of Yokebe (five heaped tablespoons) added to 200ml of low-fat milk. Finally add 1.5g (half a teaspoon) of vegetable oil such as sunflower or rapeseed to the shake to help the absorption of nutrients. Close the shaker and shake vigorously before drinking.
Conclusion
As weight loss shakes go, Yokebe does seem to be pretty effective. The majority of customer reviews, for instance, did see some weight loss, though it is usually more steady than dramatic. We do question the need to replace all three of your meals for the first week as recommended by the Yokebe plan, and it seems some customers just couldn't do this either.
The biggest issue with weight loss shakes is usually feeling hungry afterwards, making it hard not to snack, but Yokebe does seem to have addressed this problem. Customers do report feeling fuller for longer after having a Yokebe shake.
Its extended plan also aims to tackle the yo-yo dieting seen by many users of weight loss shakes, though we again question how long you can continue (or would want to) replace one meal with a shake on an on-going basis.
Its calorie count, however, is pretty sensible and its nutrient quality pretty good, so Yokebe may be a decent weight loss shake for anyone determined to embark on such a diet.
Where to Buy
Buy Yokebe via Amazon UK, from pharmacies or direct from Yokebe