This page may contain affiliate links and we may earn a small amount of money from any products bought. Our reviews, however, remain independent and impartial.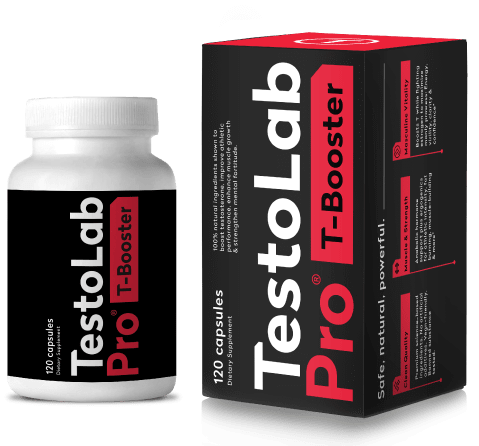 Testo Lab Pro, a new testosterone booster from respected supplement manufacturer Opti-Nutra, certainly makes you stand up and pay attention – forgive the fun (I mean pun!). Its tagline – Testosterone. Muscle. Sex – certainly lays out its credentials, and its aims.
Testo Lab Pro T-Booster aims to bring the swagger back with its 'masculinity in a capsule'. It pledges to:
Boost testosterone levels naturally and safely
Protects, sustains, and boosts the power of circulating testosterone
Enhance muscle growth with its impact on strength and athleticism
Make you feel more virile, potent, and masculine.
Heady claims, but don't be fooled. This is a serious T-booster. And it does live up to its promises.  Let's find out how…
SHORTCUT: If you want to cut to the chase, we think this is the best testosterone booster available to buy in the UK market. It should be able to do all the above and more. Convinced already? BUY Testo Lab Pro now!
Testo Lab Pro Formula
Testo Lab Pro combines four key T-boosting ingredients with some influential vitamins and minerals to provide an all-round quality formula. It promises to 'optimise everything that makes you a man'. What does this mean? Testo Lab Pro suggests that it can:
PHYSICAL:
Boost muscle size and strength
Aid with muscle recovery
Enhance your athletic prowess
Boost your 'masculine energy'
Help with stress resistance
Contribute to stronger bones.
SEXUAL:
Increase your sex drive
Potentially help with semen volume and sperm count
Optimise erectile function
FAT LOSS:
Encourage fat loss
Reduce belly fat
Tackle those man boobs!
MENTAL:
Boost confidence
Sharpen cognition
Encourage mental fortitude
Encourage a stoic mindset
Phew, that's a great shopping list, isn't it? Let's examine the ingredients to see how it delivers what it promises…
Testo Lab Pro Ingredients
NutriGenesis Vitamins and Minerals
Somewhat surprisingly, Testo Lab Pro's first set of ingredients is incredibly simple… and potentially highly effective. They may not be the latest 'buzz' supplements but these five nutrients – zinc, magnesium, boron, vitamin D3 and vitamin K – are decidedly influential in T production. They're also the nutrients that many men lack, so it's a no-brainer to provide them as the base for the Testo Lab Pro formula. Providing a strong foundation to build upon.
Let's look at the role each of these nutrients play in testosterone production, virility, masculinity, and muscle building.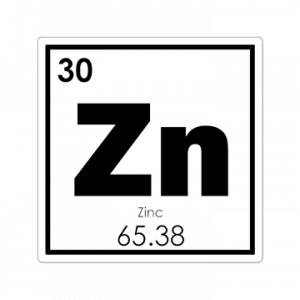 Zinc, 30mg: Helps to boost T production and T release, as well as boosting sex drive and virility. The body cannot produce or store zinc, so you need a constant supply; low levels of zinc have been linked to low testosterone. Particularly efficient when taken with magnesium, zinc supplementation has been shown to boost levels of free testosterone, and sperm counts in men suffering from zinc deficiency.
Magnesium: 50mg: Ideally partnered with zinc and increases both free and total testosterone. Also known to promote growth hormone and muscle.
Boron, 6mg: A classic T-boosting mineral, boron helps boost testosterone while fighting oestrogen. It helps to improve levels of free testosterone circulating in the body by tackling SHBG (Sex Hormone Binding Globulin). As Testo Lab Pro like to say, it 'enhances the masculine hormone state'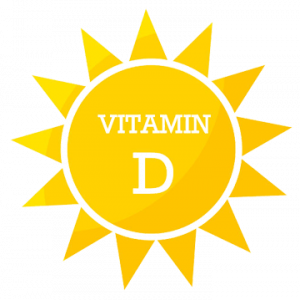 Vitamin D3, 2000IU: Low levels of Vitamin D have been linked to low testosterone. Supplementing therefore, as encouraged by the NHS in the autumn and winter months in the UK, helps to improve total, bioactive and free testosterone. Bonus, it also supports healthy sexual function.
Vitamin K1 and 2, 50mcg: Research suggests low levels of vitamin K may reduce T levels, while supplemental K may raise it. Additional vitamin K in the testes, for instance, directly affects testosterone synthesis.
THE TAKEAWAY: These five nutrients are all influential in T production and T sustainability, with its knock-on impact to muscles, virility and more. The NutriGenesis version of vitamins and minerals included in Testo Lab Pro are also superior to most nutrients you'd find in other vitamin-based supplements. They are lab-grown but made with the same whole food co-factors that you'd find in nature, meaning they are more bioavailable, cleaner, easier absorbed and quicker to work. Just what you want when the nutrients are so important for testosterone boosting.
KSM-66 (Ashwagandha Root Extract), 600mg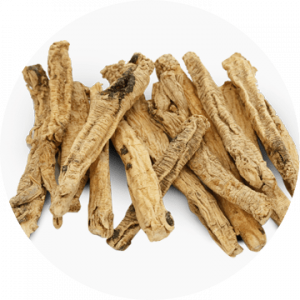 Used in Ayurvedic medicine for centuries to boost masculine energy, modern science has also cottoned onto the benefit of using Ashwagandha as a natural testosterone booster and masculinity enhancer.
Science has proven Ashwagandha's remarkable T-boosting benefits with various clinical trials. It has been proven to help with:
Virility, shown to boost semen volume and sperm count. Sperm concentration was shown to increase by as much as a staggering 167% in one study, and semen volume and sperm motility improved by more than 50% after subjects took KSM-66 for 90 days.
Stress resistance, both physical and mental. This is particularly important because high levels of stress and low testosterone seem to go together. The theory is that the body produces cortisol (the stress hormone) instead of testosterone when in fight-or-flight mode.
Mental clarity and a stoic mindset
Muscle strength, size, and physical endurance. Take this study, for instance, which shows Ashwagandha may improve all of the above, plus muscle recovery, in adult men. It also notes a 'greater increase in testosterone levels and a significantly greater decrease in body fat percentage' after taking KSM-66.
Indeed, the ashwagandha herb is a genuine boon for men's health, boosting testosterone, fertility, athletic performance, libido and reducing stress. Studies show ashwagandha also promotes the good HDL-cholesterol, helps sleep and tackles inflammation, all potentially useful for testosterone boosting.
We'd agree wholeheartedly with Testo Lab Pro's description of KSM-66 as a 'flat-out masculinity enhancer for body and mind.'
Mucuna Pruriens Extract (Velvet Bean), 300mg.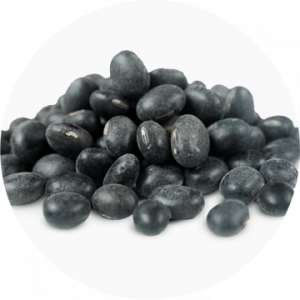 Here we have another ingredient that works overtime as a full-spectrum enhancer of testosterone, virility, libido, semen volume and more. Mucuna Pruriens, used for centuries as part of East Asian, Brazilian and Ayurvedic herbalism medicine, has long been prized for its ability to strengthen masculine vigour, sex drive and virility.
Now science has identified its active ingredient, L-DOPA (levodopa) and determined its role in T-boosting. L-DOPA raises dopamine levels which triggers a bioactive process that boosts testosterone, the male libido, and erections. As such, levodopa is a key player in testosterone synthesis, but that's not its only benefit.
Mucuna Pruriens has also been shown to decrease prolactin, the anti-testosterone hormone, helping to preserve the T-boost gained by the rest of the formula. It's a clever ingredient.
L-DOPA and Mucuna Pruriens has been shown to:
Significantly raise T-levels in men with low sperm count
Improve sperm quality, semen volume and boost male sex drive
Reduce prolactin as mentioned above, preserving testosterone but also reducing the hormone responsible for man boobs!
Fight stress. As an adaptogen herb, L-DOPA helps to tackle the negative impact of mental and physical stress.
We should point out that the Mucuna Pruriens in Testo Lab Pro is 15% levodopa, as opposed to the 4.3% on average in raw velvet bean seeds. Being more concentrated allows a smaller dosage to work more effectively. This is important because too much raw Mucuna Pruriens can carry a health risk. We like that Opti-Nutra considers things like this.
D-AA-CC (D-Aspartic Acid from Calcium Chelate), 600mg.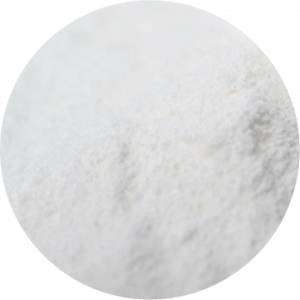 Now we come to the straight-up sex hormone supercharger.  D-Aspartic Acid is an amino acid that essentially switches on all your body's T-production hormones, helping to boost testosterone and sperm cells. D-AA alone has been shown to boost testosterone by 42% in early human research.
D-AA-CC, the version included in Testo Lab Pro, is even more potent, thanks to the added calcium which makes it easier to absorb, plus easy on the stomach too. The fact that its more bioavailable means you don't need as big a dose.
Luteolin (from Orange Extract), 60mg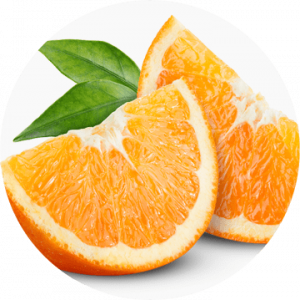 Luteolin is one of the most popular natural oestrogen-blockers around. Luteolin blocks enzymes that want to convert testosterone into oestrogen, helping to sustain circulating T and keep oestrogen levels in check.
Men over 40: This conversion rate (T to oestrogen) rises with age and is linked to age-related testosterone decline. Luteolin, therefore, can be particularly beneficial for you.
At the same time, luteolin helps D-AA to work more effectively, helping to raise testosterone without raising oestrogen.
The Pros
There's no doubt that the manufacturers of Test Lab Pro know what they're doing: this is a potent cleverly designed formula.
It helps to boost testosterone in many ways, helping to encourage T production whilst working to tackle anything that threatens to reduce it.
All ingredients are clinically proven, and research has demonstrated testosterone boosts when using them.
Uses premium forms and quality ingredients in effective dosages
This supplement should help to boost the libido and virility, as well as enhance training and athletic performance and intensity.
It should have the ability to boost both physical and mental energy levels.
Offers other benefits such as the potential for improved muscle mass and fat loss support.
Suitable for vegetarians and vegans.
Suitable for athletes too; doesn't contain any banned substances.
Testo Lab Pro pledges to be the 'world's cleanest testosterone formula' and it might just be true. It is non-irradiated, GMO-free, and free of synthetic additives, soy, gluten and other allergens, preservatives and more.
All Testo Lab Pro ingredients are legal all over the world, so you don't need to worry about shipping it in. It also undergoes tests for banned substances that may be present in other testosterone boosting products.
The Cons
In all honesty, we couldn't think of any cons so we're clutching at straws here: you won't find Testo Lab Pro in your local high street shops or on Amazon. To be fair, however, this isn't really a criticism. The official Testo Lab Pro website ships worldwide, offers a 30-day money-back programme, and offers discounts for bulk purchases.
It may be a little more expensive than some inferior T-boosters on the market, but it's true what they say: you pay for quality. We think it's a reasonable price for the excellent quality in Testo Lab Pro.
Safety/ Side Effects
The ingredients in Testo Lab Pro are included in premium versions and are all-natural, known to enhance testosterone and virility naturally. Its super clean manufacturing philosophy also means it cuts out the typical allergens and irritants that cause problems for many supplements. We're impressed too by Opti-Nutra's determination to include minimally effective dosages that work, avoiding the danger of mega-dosing, an issue with many other inferior T-boosters.
How to Take It
Take four capsules daily, ideally two in the morning and two in the afternoon or evening. This product will work better when combined with a fitness regimen including cardiovascular and strength training, as they will help to raise testosterone levels even higher. Testo Lab Pro contains no stimulants and is designed to be used for long-term daily use, so there is no need to cycle it.
Who Takes It?
Testo Lab Pro is designed to be taken by men; women should not take it. The D-Aspartic Acid in this product raises testosterone but may have negative side effects for women.
Men of all ages seeking to raise T-levels naturally can take Testo Lab Pro. It also offers a secondary benefit of raising male hormonal levels, which helps with muscle development and recovery, virility, sexual health, and weight management. It's actually a good option for any man over 40 as well, thanks to its support for the sex drive and strong potency.
Testo Lab Pro is also suitable for athletes seeking more testosterone for muscle and men starting out of a fitness regime because of concerns over low testosterone.
Testo Lab Pro Conclusion
Opti-Nutra, the respected supplement company behind Testo Lab Pro, knows what it's doing. With this product, they have taken six powerful and proven testosterone-boosters and performance/ masculinity enhancers and combined them to create a highly potent formula that can:
Boost testosterone levels
Increase muscle strength, size, and recovery
Improve athletic prowess
Aid sexual health – libido, sperm counts, semen volume and erectile function
Provide weight management – fat loss, banishing the man-boob, reducing belly fat
Improve mental health by sharpening cognition and reaction to stress, and more…
In short, as Testo Lab Pro says, it's 'masculinity in a capsule.' A powerful mix of nature and science. We're impressed.
In fact, we're so impressed that we'll happily crown Testo Lab Pro as the Best T-Booster available to buy in the UK today. It's safe, natural, clean, and effective – what more can you ask for?
STACKS WELL WITH
Burn Lab Pro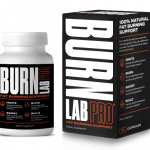 From the same stable as Testo Lab Pro comes a unisex, stim-free fat burner with attitude, Burn Lab Pro. Burn Lab Pro brings the same scientific-led all-natural ingredients ethos to its product, and combines five excellent ingredients to deliver:
More body fat lost with each workout
More lean muscle gained with each workout
And better results that you can gain with diet and exercise alone.