This page may contain affiliate links and we may earn a small amount of money from any products bought. Our reviews, however, remain independent and impartial.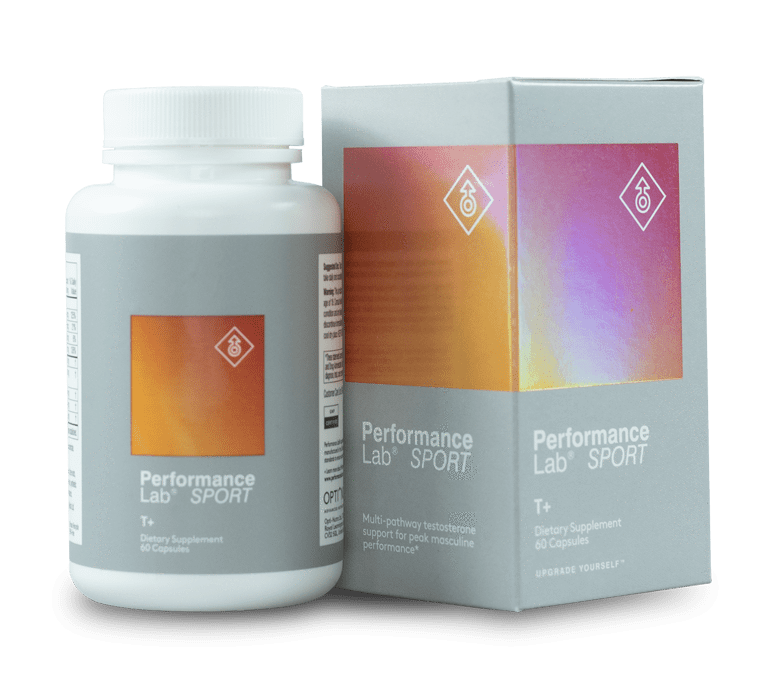 * Formerly known as Performance Lab SPORT T-Booster
We're going to start this review with some honesty right off the bat: Performance Lab SPORT T+ is our FAVOURITE testosterone boosting supplement.
Yes, we're that impressed. Perhaps we shouldn't be quite so surprised by its success, considering it's brought to us by Opti-Nutra, the company who also makes the most effective nootropic on the market, Mind Lab Pro. We already know that this isn't a company that skimps on its formulas.
It's not a company to rest on its laurels either — this is the second version of this testosterone booster,  formerly known as Performance Lab T-Booster, as Performance Lab works to hone its formula. Adding new ingredients to boost its power even further.
So why does Performance Lab SPORT T+ work so effectively? Its potency is in its clever mix of ingredients – powerhouse substances in their own right, but ones that also seem to work in synergy to amplify each other's effects.
Together they work on more than one pathway to boost testosterone while also neutralising testosterone-killers and female hormones.
In short, Performance Lab SPORT T+ helps to BOOST, PROTECT AND SUSTAIN testosterone. It should offer a big boost in testosterone for men of all ages.
Let's examine those impressive ingredients in detail…
The Ingredients

D-Aspartic Acid Calcium Chelate (D-AA-CC), 300mg
This enhanced form of amino acid D-AA jointly tops the bill in Performance Lab SPORT T+ and for good reason. D-AA alone has been shown to boost testosterone by 42% in early human research. D-AA-CC is even more potent, thanks to the added calcium which makes it easier to absorb.
D-AA-CC helps to promote and regulate the sex hormones, essentially optimising testosterone synthesis. Think of it as a supercharger for the sex hormones.
Ashwagandha (KSM-66®)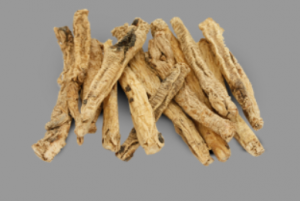 D-AA-CC may have been given joint top billing in Performance Lab SPORT T+ but its real secret is KSM-66®. This is the premium form of ashwagandha, standardised, organic and backed by human research.
This ancient herb has been popular in Ayurvedic medicine for centuries, but modern trials have recently demonstrated its testosterone-building effects, and they're pretty remarkable.
One study on humans, for instance, found a 17% increase in testosterone after subjects used KSM-66®.
Indeed, the ashwagandha herb is a genuine boon for men's health, boosting testosterone, fertility, athletic performance, libido and reducing stress. The latter is particularly important because high levels of stress and low testosterone seem to go hand-in-hand. The theory is that the body produces cortisol (the stress hormone) instead of testosterone when in fight-or-flight mode.
Consider this:
A 90-day trial of ashwagandha on infertile men (5g per day) showed testosterone boosts of up to 40%, including improved sperm quality.
A 60-day double-blind placebo study on humans demonstrated a 27% drop in cortisol levels (when taking 300mg of KSM-66®).
Studies show ashwagandha also promotes the good HDL-cholesterol, helps sleep and tackles inflammation, all potentially useful for testosterone boosting.
Mucuna Pruriens (15% levodopa), 150 mg
Mucuna Pruriens, the third ingredient in Performance Lab SPORT T+, is another adaptogen herb, meaning that it can help to reduce stress. Its active ingredient L-DOPA (levodopa) sparks a bioactive reaction in the body that serves to boost testosterone.
It does this by converting into dopamine once it reaches the brain, which then triggers a chain that ultimately leads to more testosterone. As such, levodopa is a key player in testosterone synthesis, but that's not its only benefit.
Mucuna Pruriens has also been shown to decrease prolactin, the anti-testosterone hormone, helping to preserve the T-boost gained by the other two ingredients.
Mucuna Pruriens may be a particularly useful ingredient for men with low sperm counts as it has been shown to aid in male virility, including sperm count and sperm activity.
Overall, its benefits strongly boost masculine health and performance.
Luteolin (from orange fruit extract), 30 mg
Luteolin is one of the most popular natural oestrogen-blockers around.
Luteolin works by preventing enzymes from converting testosterone into oestrogen, helping to keep oestrogen in check and sustaining circulating testosterone. This encourages a more masculine testosterone to oestrogen ratio which may be particularly beneficial for older men for whom the conversion rate (T to oestrogen) increases with age.
At the same time, luteolin helps D-AA to work more effectively, helping to raise testosterone without raising oestrogen.
Zinc and Magnesium (15mg and 25mg)
Here's the first addition to the new Performance Lab T+ formula and a useful one it is too. The body cannot produce or store zinc so you need a constant supply; low levels of zinc have been linked to low testosterone. Particularly efficient when taken with magnesium, zinc supplementation has been shown to boost levels of free testosterone, and sperm counts in men suffering from zinc deficiency.
The formula is completed with further new additions, Boron, Vitamin D and Vitamin K1 and 2.
Boron is a classic testosterone boosting mineral and helps to improve levels of free testosterone circulating in the body by tackling SHBG (Sex Hormone Binding Globulin). Low levels of Vitamin D have been linked to low testosterone, while vitamin K in the testes directly affects testosterone synthesis. Low levels can reduce T-levels.
The Pros
There's no doubt that the manufacturers of Performance Lab SPORT T+ know what they're doing: this is a potent cleverly designed formula.
It helps to boost testosterone in many ways, helping to encourage T production whilst working to tackle anything that threatens to reduce it.
All ingredients are clinically proven, and research has demonstrated testosterone boosts when using them.
Uses premium forms and quality ingredients in effective dosages
This supplement should help to boost the libido and virility, as well as enhance training and athletic performance and intensity.
It should have the ability to boost both physical and mental energy levels.
Offers other benefits such as the potential for improved muscle mass and fat loss support.
Suitable for vegetarians.
Suitable for athletes too; doesn't contain any banned substances.
The Cons
Only available to buy exclusively from the Performance Lab website.
Contains milk so not suitable for vegans
Safety/ Side Effects
All ingredients in Performance Lab SPORT T+ are known to be well-tolerated. With its clean label, it should be a safe testosterone booster with no real risk of side effects. It does contain milk, however, so may not be suitable for the lactose-intollerant.
How to Take It
Take two NutriCaps® per serving. There is no need to cycle this product.
Who Takes It?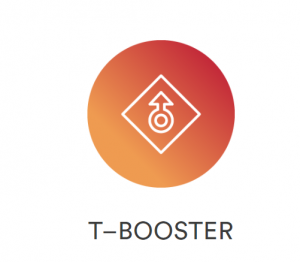 The manufacturers position Performance Lab SPORT T+  as a sports nutrient, making it an obvious choice for bodybuilders and athletes.
It's actually a good option for any man over 40 as well, thanks to its support for the sex drive and strong potency. In fact, the supplement is ideal for anyone who wants a supplement that prioritises testosterone over everything else and succeeds in achieving its aims.
Performance Lab® SPORT T+ should not be taken by women.
Does It Work?
You've probably gathered our answer to this by now – yes, it works. Too many T-Boosters try to be many things to many people, meaning their boost to testosterone just isn't as concentrated as it could be.
Performance Lab SPORT T+ suffers no such illusions. It knows what its mission is – to raise testosterone – and uses excellent ingredients to achieve it. Even better, by using advanced forms of the ingredients, Performance Lab SPORT T+ increases their potency. All ingredients also work well in synergy.
It's about as pretty perfect as you can get.
Conclusion
Performance Lab SPORT T+ uses a smart formula to boost testosterone. It raises T production, while simultaneously neutralising the factors that lower testosterone, such as oestrogen, stress and prolactin.
That means higher levels of free bioavailable testosterone in the bloodstream for longer.
In a supplement world where companies rely on fillers, a multitude of ingredients and our old bugbear, proprietary formulas, Performance Lab SPORT T+ makes a refreshing change.
A supplement designed for potent testosterone synergy, Performance Lab® SPORT T+ helps T-production and maintenance, as well as male health and performance by boosting muscle growth, virility, energy and more.
It's a great option if you're searching for a natural safe T-booster that you can use longer-term that achieves what it promises.