This page may contain affiliate links and we may earn a small amount of money from any products bought. Our reviews, however, remain independent and impartial.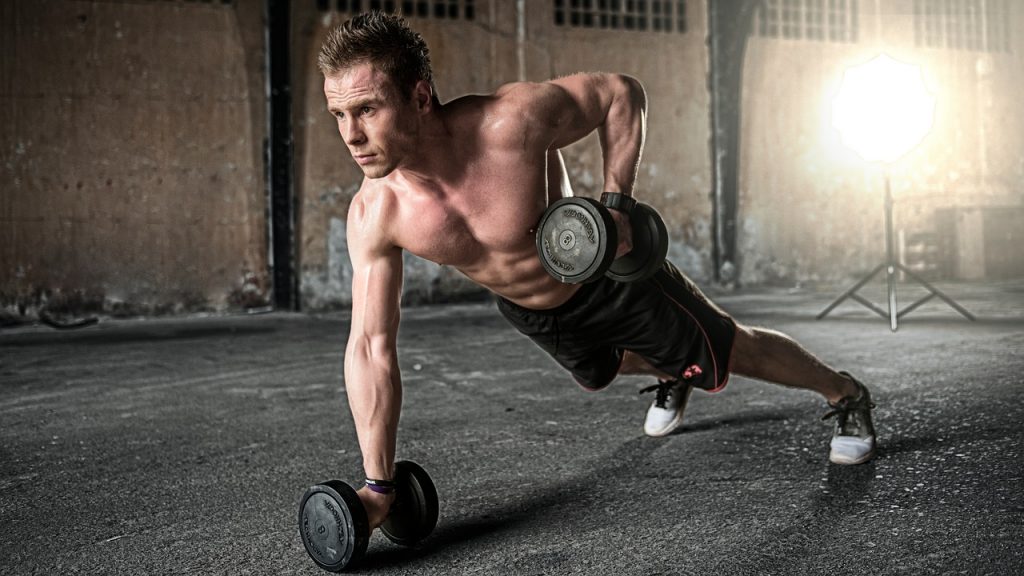 UPDATED CONTENT! Best Pre-Workouts to Buy in UK in 2019
Are you looking for an effective but safe and stimulant-free pre-workout supplement? Here's the good and the bad news.
The bad news first: You may struggle to find one. Most pre-workout supplements contain large dosages of caffeine in particular. This isn't always listed on the label (we'd recommend that you reject any proprietary blends that don't reveal ingredients or dosages) and is sometimes hidden in other 'forms' such as Guarana or Yerba Mate, which can have just as much stimulant properties as straight-up caffeine. By far the majority of pre-workouts contain some form of caffeine or stimulant.
Here's the good news: We've found one that DOESN'T CONTAIN ANY STIMULANTS IN ANY FORM, is all-natural but is effective too! Just as effective as any other pre-workout on the market, possibly even more so than some. Drum roll please… it's Performance Lab® SPORT Pre-Workout.
Performance Lab® SPORT Pre-Workout
Let's be upfront about it. Caffeine isn't always bad. It can, and has been shown to, boost workouts considerably, which is why many people choose to use it. But it doesn't come without risk.
Many workout supplements, for instance, deliver as much as 300mg of caffeine per serving. In case you're wondering, that can be as much as three cups of coffee, according to the Mayo Clinic.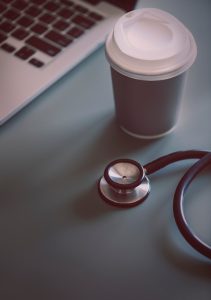 The Mayo Clinic warns that anyone ingesting more than 400mg a day of caffeine – which can cause headaches, anxiety, restlessness – may want to cut back. So, if you're getting 300mg in just one hit from one supplement, how much are you getting altogether with other caffeine sources included as well? Add your usual morning coffee and you could be over or nearing the recommended limit. And if you take another supplement containing caffeine? Forget it, you're well over.
It's worth noting that the Caffeine Informer website – which monitors how much caffeine and stimulants end up in our supplements – lists pre-workout supplements in particular as their third most dangerous caffeinated products due to the large amount of caffeine typically included.
There's more bad news: continual use of caffeine can lead to addiction and withdrawal symptoms (typically for 48 hours) if you give it up, PLUS habitual use can also build up a tolerance, meaning its effectiveness lessons over time.
For health reasons, people with certain heart conditions, pregnant women and those sensitive to caffeine should be extremely careful when using supplements containing caffeine or other stimulants.
Or, you can choose to be completely safe, and opt for a stimulant-free and reliable pre-workout such as  Performance Lab® SPORT Pre-Workout instead.
Let me answer your next question: if Performance Lab® SPORT Pre-Workout doesn't use caffeine or stimulants to give you an energy boost, what does it use? And does it work well?
As you'll no doubt gather from the title of this article, I can answer your last question easily: Yes, it works very well.
How Does Performance Lab® SPORT Pre-Workout Work?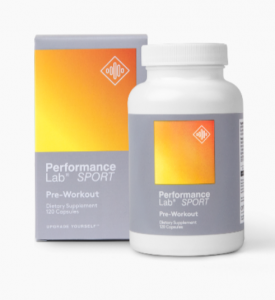 Performance Lab® SPORT Pre -Workout has a clever formula that works by encouraging the body's natural energy production system to work harder, as opposed to relying on unnatural synthetics or stimulants to do it for you.
It helps to:
Boost blood flow to the muscles. This helps to nourish the tissue, clear toxins and provide the muscles with more oxygen
Encourage the production of ATP – the body's natural energy source which provides energy for pretty much all of the body's functions and activities
Delay lactic acid build-up caused by exercise, which typically brings on muscle fatigue, thus helping you to train for longer
Maintain hydration of the muscles and replenish electrolytes
Stimulate the creation of lean muscle mass.
All of which helps to boost training intensity and endurance and increase muscle power. Performance Lab® SPORT Pre-Workout also provides the nutrients necessary for healthy muscle growth.
Let's take a look at its ingredients
The Ingredients

Creatine (Creapure®), 1000mg
Creatine is fuel for the creation of ATP, the energy that fuels the body, including muscle contractions. Intense exercise or strength training drains creatine reserves and supplementation is helpful to maintain the beneficial production of ATP. This in turns helps tackle lactic acid, stimulate the production of lean muscle mass and improve physical performance.
L-Citrulline, 500mg
L-Citrulline complements creatine by boosting levels of L-arginine in the blood – this in turn helps to boost blood flow to the muscles and remove ammonia from muscle tissue which traditionally causes the muscles to fail.
L-Citrulline, therefore, can improve endurance and reduce fatigue in prolonged aerobic and anaerobic exercise.
Cordyceps Super ™, 750mg.
Traditionally used as a tonic to revitalise in Asia, emerging research suggests Cordyceps could help the body to fight fatigue during training and improve exercise capacity. There is, as yet, little human research on Cordyceps, so while this is a promising ingredient, it does need more investigation by the scientific community.
L-Glutamine (Ajinomoto®), 250mg
Here's a substance that has plenty of scientific evidence behind it. L-Glutamine, (included here as Ajinomoto®), carries nitrogen to the muscles, which is needed for muscle growth, repair and energy. L-glutamine supplementation also helps to remove lactic acid from muscles, potentially tackling muscle atrophy and fatigue caused by overtraining or extended training.
L-Carnosine, 300mg
L-carnosine is vital to the muscles for its ability to provide antioxidants that fight cell damage caused by training and exercise. It can also reduce the effect of damaging lactic acid.
L-carnosine supplementation is thought to be particularly useful during intense anaerobic exercise such as sprinting, rowing or weight lifting, and can help to prolong and improve the intensity of training. Our natural L-carnosine stores can be depleted during training.
Himalayan Pink Salt, 350mg
A form of salt, Himalayan pink salt is unprocessed, contains 84 minerals and trace elements, and has been described as the cleanest salt available. Salt is particularly useful during exercise as it helps hydration, restoring the electrolytes lost via sweat.
Maritime Pine Bark Extract, 100mg
A potent source of antioxidants, maritime pine bark extract also encourages the production of nitric oxide.
Nitric oxide may well enhance training, thanks to its ability to relax blood vessels and improve the delivery of nutrients and oxygen to the muscles.
We Say…
With not a single stimulant in sight, Performance Lab® SPORT Pre-Workout achieves an impressive feat: it actually works and works well. Rather than shove caffeine and stimulants into the mix, it concentrates on improving the body's own energy sources.
By focusing on creatine – supplying it and boosting natural creatine synthesis – it generates more ATP, giving you the energy and more that you need for a longer lasting, more intense workout.
Best results have so far been seen during high-intensity and short-duration exercise, but Performance Lab® SPORT Pre-Workout can work for anyone who wants to inject a safe and natural energy boost into their training regimen.
Performance Lab® SPORT Pre-Workout can safely be used alongside the brand's other sports nutrients, such as BCAA and Post-Workout supplements, all of which are similarly stimulant-free.
Read our full review of Performance Lab® SPORT Pre-Workout
Performance Lab® SPORT Pre-Workout is only available at the official website: https://www.performancelab.com/supplements/pre-workout/