This page may contain affiliate links and we may earn a small amount of money from any products bought. Our reviews, however, remain independent and impartial.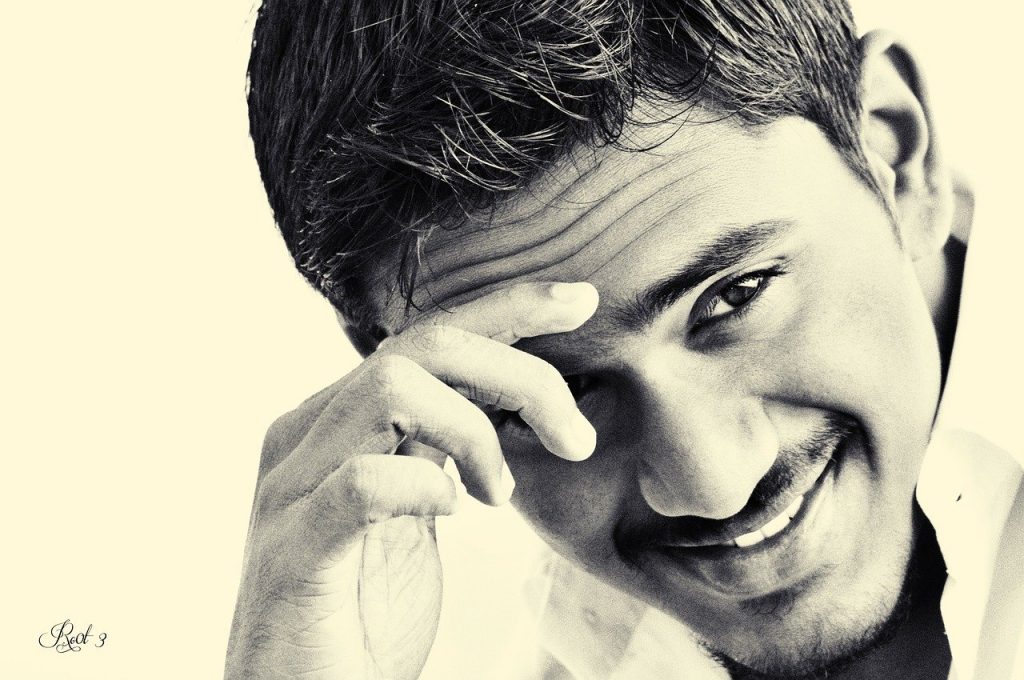 The food we eat has become less healthy and most diets don't give us the nutrition we need. Multivitamin supplements can remedy this by providing your body with the correct amount of vitamins, minerals and other dietary supplements in a single, daily use tablet.
Sure, you don't necessarily need a multivitamin if your diet is varied, carefully chosen to maximise as many vitamins and minerals as possible, and your food is sourced straight from the farmer, but let's face it: most of us don't fall into that category. Try as we might. So, taking a multivitamin is an easy step to help plug up the gaps.
Note that multivitamins are not intended as a replacement for a healthy diet, but as a supplemental aid to ensure you're covering all the basics. Likewise, active men or men who are deficient in certain nutrients may need more of certain vitamins or minerals.
Best Vitamins for Men
We each have unique nutritional needs, depending on our age and gender. Everyone needs the same vitamins and minerals, but in varying amounts. Men may choose a supplement with specific ingredients like zinc or vitamin D, as they both aid testosterone production. All of the products in this list are tailored to male nutritional needs. Male multivitamins can also include amino acids, coenzymes and nootropics, which can have more health benefits than standard vitamin supplements.
Men's multivitamins are commonly targeted at active men, 50+ men, prostate health, energy and generic benefits.
What to Look for in a Male Multivitamin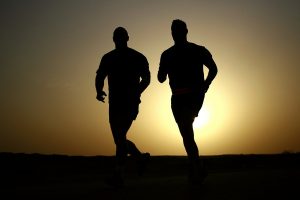 A multivitamin for men should contain a wide range of vitamins and at least a few minerals. Look at the ingredients list and find the nutrient reference values (NRV) or recommended daily allowances (RDA) – this a percentage which tells you how much of an ingredient you're getting compared with how much you should be taking daily. Sometimes NRVs are over 100%, this is usually safe as any excess vitamins or minerals your body doesn't require are excreted. This is a common occurrence with vitamin C, in which some products contain over 1000% NRV. Generally speaking, it's a good idea to choose a multivitamin that reaches 100% in as many vitamins and minerals as possible.
Bear in mind too that men's requirement for certain vitamins differs to women's – men need less iron than women, for instance – which is why you should be looking for a specific male multivitamin as opposed to a generic one. Likewise, the U.S. Department of Agriculture warns that men of all ages are typically deficient in nearly every nutrient category apart from meat and beans.
You should also check the label of any multivitamin that you choose as men's need for certain nutrients, such as vitamin D, change as we age. Men over 70, for instance, need more vitamin D than their younger counterparts.
Look therefore for a multivitamin that suits both your gender and your stage in life, as well as your lifestyle.
With all of this in mind, we scoured the market to bring you the best of the best, our recommended multivitamins for men in 2020…
Best Multivitamins for Men to Buy in UK in 2020
Best Natural Multivitamin – Performance Lab Wholefood Multi for Men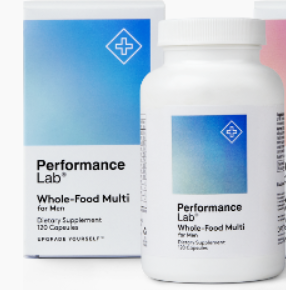 Performance Lab Wholefood Multi is a daily use vitamin, tailored to the typical male dietary needs. It contains all the typical vitamins you'd expect to see in a multivitamin, like vitamin C and D3. But it also contains some rarely seen nutrients, like vitamins K1 and K2. These vitamins help to keep bones healthy and aid blood clotting, possibly also helping heart health.
All in all, Performance Lab Whole-Food Multi for Men contains at least 100% of 17 different vitamins and minerals, including vitamin E. Men need to ensure their vitamin E intake is at the correct level, as vitamin E is important for good prostate health and antioxidant protection.
Performance Lab Wholefood Multi for Men also contains rare minerals and metals like vanadium and molybdenum as well as inositol, a dietary supplement that supports the nervous system and aids cognition.
Here's why we like this multivitamin so much… all minerals and vitamins in this product are 'nature-identical nutrients', meaning they contain identical nutrients, probiotics, enzymes and the same beneficial cofactors as you would find in nature – they aren't synthetic or isolated, meaning they are more bioavailable and easily absorbed.
Likewise, Performance Lab Wholefood Multi is made using vitamins and minerals extracted from natural, non-GMO sources, grown in soil that hasn't been sprayed with pesticides or herbicides. It's suitable for vegans and doesn't contain any synthetic additives, gluten, soy, caffeine or allergens. It really is one of the cleanest multivitamins around. You can pick up a jar of 120 capsules for just £30.
For extra support, take this product with Performance Lab SPORT T-Booster, a supplement that contains ingredients to naturally boost your testosterone health.
Read our Full Review of Performance Lab Wholefood Multi
BUY: Direct from Performance Lab
Best All-Rounder – Wellman Max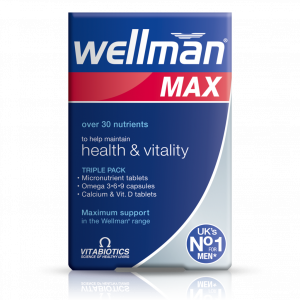 Wellman Max can be found in almost every health shop, pharmacy and supermarket and claims to be the UK's number 1 men's health supplement brand. Wellman Max contains three separate tablets that can be taken with water or with food. Three tablets is a commitment which may not be ideal, but it does mean that you get a massive 27 vitamins, minerals and amino acids.
The omega 3 6 9 tablets contain oils 'especially selected' for men – they are extracted from a selection of seeds, olive oils and fish oil, so this product isn't vegan friendly. Research suggests omega oils can reduce blood pressure, a common problem faced by men as they age. The calcium and vitamin D combined tablets help keep teeth and bones strong.
It also contains the specialist nutrients Cofactor Q10, L-Carnitine and Octacosanol, a nutraceutical similar to vitamin E. L-Carnitine reduces muscle soreness and is thought to increase blood flow and improve stamina, making it an ideal ingredient for the active man.
Wellman Max is stocked by all major supermarkets and can be bought from hundreds of suppliers online. A pack of 84 capsules generally costs under £.9.99, making this an affordable multivitamin for men.
BUY: Wellman Max can be bought direct from Amazon UK
Best Multivitamin for Active Men – Optimum Nutrition Opti-Men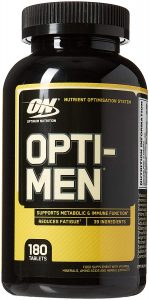 If you're a fitness fanatic or a weekend walker, we recommend Optimum Nutrition Opti-Men. This multivitamin supplement contains 70 ingredients, of which 35 are 'active' – this is far more than any other product on this list. It contains the usual vitamins and minerals as well as extra ingredients that can enhance your physical performance.
The ingredients are separated into 5 performance blends, each included for their beneficial mental and physical effects – these are the viri-blend, amino-blend, phyto-blend, enzy-blend and opti-blend.
Opti-Men's amino-blend contains 4 branch-chain amino acids (BCAAs) . BCAAs have been studied and found to decrease fatigue when taken during exercise. BCAAs are also used to improve aerobic endurance and increase processing accuracy, a huge benefit for any sports enthusiast.
The phyto-blend contains green tea extracts. Green tea has been consumed for thousands of years, helping millions of people relax. It helps to decrease heart rate and reduce exercise-induced oxidation in healthy men. Optimum Nutrition Opti-Men contains inositol, a dietary supplement which reduces anxiety, helping you stay calm and focused during any sport activities.
Optimum Nutrition sells jars of 90, 180 and 240 capsules. The 180 capsule version retails for just under £24 but look around as the price varies between shops and websites.
Read our Full Review of Optimum Nutrition Opti-Men
BUY: Direct from Optimum Nutrition
QUESTION: Should I be taking a T-Booster?
As we age, our testosterone levels begin to drop. This leads to weight gain, low energy, lack of sex drive and more serious side effects like an increased risk of developing osteoporosis and Alzheimer's disease. If you're under 35, you probably have 'normal' levels of testosterone – it's only when approaching middle age that testosterone levels usually start to plummet. Testosterone-boosting supplements (known as T-boosters) could help. They typically contain vitamins and minerals which have been shown to raise testosterone levels in clinical studies. However, they don't contain any testosterone as these products need to be prescribed by a medical professional.
We recommend: Performance Lab SPORT T-Booster
Best Vitamins for Men Over 50
Important for Men Over 50
Centrum Men 50+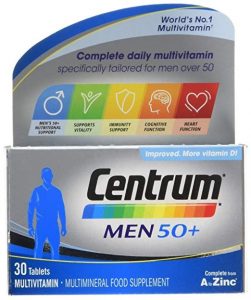 Centrum have been in the supplement business for over 35 years – they know exactly what men want in a multivitamin product. Centrum Men 50+ contains 24 vitamins and minerals, dosed for the requirements of men over 50.
Feeling tired and out of energy is a common complaint among older men. This supplement combats this with vitamin B6 to supports energy release and vitamin B12 to help reduce tiredness. Centrum Men 50+ also contains calcium and vitamin D to maintain bone strength. Vitamin D also helps the immune system, which becomes more vulnerable as we age.
We like this supplement because it's sugar free and doesn't contain any gluten, nuts or lactose. This is more of a 'traditional' multivitamin as it doesn't contain amino acids or cofactors.  The tablets were recently improved to make them easier to swallow. Centrum Advance 50+ can be bought online or from any major supermarket.
Read our Full Review of Centrum 50+
BUY: Centrum 50+ from Amazon UK
Nature's Way Alive! Men 50+
Nature's Way Alive! Men 50+ contains some one-of-a-kind supplements that we've never come across before. Blessed thistle, nettle leaf and hawthorn berry are among the ingredients, providing a wide range of vitamins and minerals from 100% natural sources.
This supplement contains all the usual ingredients, but it has a few surprises in store. Take rutin for example, it's a powerful antioxidant that aids collagen production and helps the body use vitamin C. Men could also benefit from the digestive enzyme blend in Nature's Way Alive! Men 50+ which contains betaine hydrochloride, a modified amino acid which could reduce your risk of heart disease by lowering homocysteine levels. We're blown away by the number of ingredients Nature's Way have managed to cram into this multivitamin – a massive 34!
This product also contains an organic mushroom mycelium defence blend, which include Lion's Mane (Yamabushitake), a nootropic that's been shown to reduce anxiety and slow cognitive decline. You can pick up a packet of the soft gel version that uses easy to swallow gel capsules rather than tablets – this is usually sold for £14.99.
BUY: Nature's Way Alive! Men 50+
Best for Male reproductive Health: Wellman Prostace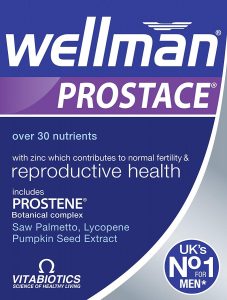 Wellman Prostace is a multivitamin which includes a prostene complex, a blend of botanical extracts that may aid male reproductive health. This blend contains Alpha Lipoic Acid (ALA), a mitochondrial compound that increases blood flow and reduces inflammation. Beta-sitosterol is also included, as it's thought to reduce enlarged prostate glands and improve urine flow in men. It's one of the most powerful non-prescribed, prostate-supporting supplements.
Wellman Prostace is a multivitamin, so contains a variety of minerals and vitamins. This dietary supplement also contains the coenzyme Q10, which increases blood flow and might lower blood pressure.
A pack of 60 tablets costs around £14.99 and can be bought online and in any health stores or supermarkets. Like all Wellman products, Prostace hasn't been tested on animals and it's suitable for vegetarians. Although it's marketed towards the older gentleman, men of all ages can take this product.
Read our Full Review of Wellman Prostace
BUY: Wellman Prostace from Amazon UK