This page may contain affiliate links and we may earn a small amount of money from any products bought. Our reviews, however, remain independent and impartial.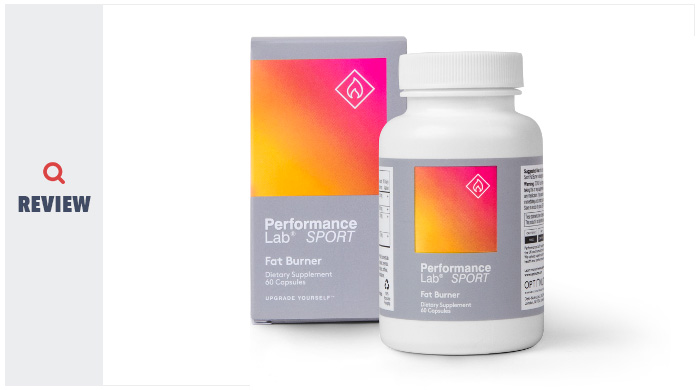 Allow us to introduce Performance Lab® SPORT Fat Burner, a fat burner with a difference. Most fat burners work to accelerate fat loss through thermogenesis and other pathways, but Performance Lab® SPORT Fat Burner is also specially designed for fasting. That's right, as well as helping you to burn fat, it also works to ensure you don't eat into your muscles while fasting, helping to preserve lean muscle mass.
As such, it works to aid weight loss via several different avenues. It helps to burn fat by sparking thermogenesis, encouraging fat breakdown and balancing hormones into the ideal state for weight loss. It also helps to boost lean muscle gain by protecting muscle while fasting,  boosting training intensity, and increasing anabolic muscle growth.
Is uses the latest research and stacking strategy to include key fat-burning ingredients that work together in synergy to boost results. Of course, all of the above assumes you are training or exercising to lose weight as well; that's how fat burners work best, after all.
Another bonus of Performance Lab® SPORT Fat Burner is that it's all-natural, organic and stimulant-free. We probably shouldn't be surprised since it's produced by Opti Nutra, the company that also brought us the best nootropic on the market, Mind Lab Pro.
Let's take a look at how it works.
The Ingredients
HMB, (β-Hydroxy β-Methylbutyrate), 1000mg
Here we have the first ingredient designed to prevent muscle breakdown when fasting. HMB is a metabolite of leucine, a Branch Chain Amino Acid (BCAA) known to reduce muscle breakdown.
HMB, therefore is recognised as an anti-catabolic agent rather than an anabolic one, meaning it is more effective at reducing muscle breakdown than it is at increasing muscle mass. It is thought to be 20 times as powerful than supplementation with leucine alone.
HMB, therefore, helps to neutralise enzymes damaging to the muscles created during fasted training, boost endurance by delaying lactic acid build-up which can cause muscle soreness, and encourage the body to power itself with fat rather than muscle.
Intermittent fasting is emerging as one of the best ways to lose weight, and the HMB in Performance Lab® SPORT Fat-Burner allows you to do so while maintaining lean muscle mass. It might just be the perfect sports ingredient for losing weight while maintaining muscle, the Holy Grail of weight loss.
Coleus Forskohlii (Forslean®), 250mg.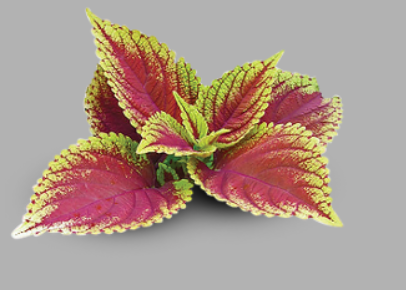 There has been some controversy over the effectiveness of this traditional Ayurvedic herb in the past, but the version of Coleus Forskohlii included in Performance Lab® SPORT Fat Burner is a promising ingredient.
Forslean®, with 10% forskolin, has been extensively studied and results are promising. Like HMB, it is another ingredient that encourages fat loss while preserving lean muscle mass. Unlike HMB, however, it is not a performance enhancer and it achieves its aims via a different mechanism, making the two a nice complement to each other.
Forskolin has been shown to regulate certain hormones in the body primarily through the thyroid which promote metabolism and the preservation of muscle. It may also help boost testosterone to increase muscle gains while fasting.
Examine.com describes preliminary evidence of Forskolin on testosterone and fat loss as 'promising.'
Cayenne Pepper Extract (Capsimax®, 2% capsaicinoids), 50mg
Here we come to the traditional fat burning ingredient, and a very effective one it is too. Cayenne pepper contains capsaicinoids which trigger the release of fat-burning hormones. The hormones encourage thermogenesis, a raising of body temperature, which in turn increases the calories burnt throughout the day, but especially during exercise. (Again, another reminder that a fat burner will have limited value if you don't also intend to train/ exercise as well).
Cayenne pepper is one of the most potent thermogenic agents available on the market today. It's also particularly useful in a fasting supplement as numerous studies show it can also work well as an appetite suppressant.
Black Pepper Extract (BioPerine®), 2.5mg.
BioPerine is another great ingredient in Performance Lab® SPORT Fat Burner for its ability to boost the absorption of other nutrients in the stack. A premium form of black pepper, it also does double duty in a fat burner as it helps to boost thermogenesis as well.
Including BioPerine allows you to enjoy better results and a faster activation of the ingredients in Performance Lab® Sport Fat Burner.
Customer Reviews
Performance Lab SPORT Fat Burner is a new product, so there are very few user reviews available at time of writing.
The Pros
We're prepared to be confident and say that Performance Lab® SPORT Fat Burner is the best supplement currently available for intermittent fasting.
We love that it helps to maintain muscle mass and burn fat while fasting.
It also gains bonus points for suppressing the appetite, thanks to its cayenne pepper.
Performance Lab® SPORT Fat Burner is clean. It is vegan-friendly, soy, gluten and GMO-free, and uses no artificial or synthetic ingredients. You can't get a much better pedigree than that.
Discounts are available on multiple box purchases, alongside free international shipping.
It uses quality and premium forms of its ingredients for the best impact.
It is stimulant-free.
Uses just four ingredients but all are proven and highly effective, plus work well in synergy with each other. It's a powerful stack.
The Cons
Performance Lab® SPORT Fat Burner is only available via the official website and therefore not available on Amazon etc…
You can take Performance Lab® SPORT Fat Burner if you don't intend to exercise, but it won't work particularly well if you don't train.
Safety/ Side Effects

Typical side effects of fat burners can include a racing heart, aggression, indigestion and the jitters. We're glad to say that Performance Lab® SPORT Fat Burner shouldn't have any of these issues, in fact, it seems designed to purposely avoid them. Its clean label and simulant-free approach should mean that it doesn't come with any side effects or safety concerns.
How to Take It
The manufacturers recommend you take Performance Lab® SPORT Fat Burner 15 minutes before you start training, taking two to four capsules. In a fasted state, your body should absorb more of the supplement, making up for the fact that there is only one large serving a day.
Who Takes It?
While anyone can take Performance Lab® SPORT Fat Burner, its intended target is dieters who exercise. It will also no doubt appeal to people seeking a clean label, a rarity in the weight loss supplement category.
Does It Work?
Oh yes. Opti Nutra knows what it is doing. Performance Lab® SPORT Fat Burner helps to intensify calorie burning, breakdown stored fat, optimise metabolic rate, increase the amount of energy used by the body and save your muscles from wasting away.
Conclusion
The best weight loss results will always come from training while focusing on muscle and fat. Performance Lab® SPORT FAT Burner allows you to do just that and is arguably the most effective fat burning supplement with an emphasis on fasting on the market today.
It uses just four ingredients, allowing each to be included in effective dosages, also using premium forms to boost strength and absorption.
We appreciate Opti Nutra's emphasis on cleanliness as well as research and science. Put them together, and you have an innovative new fat burner that should allow you to lose fat while maintaining or even adding muscle. We suspect the results could be pretty dramatic.
BUY Performance Lab SPORT Burn