This page may contain affiliate links and we may earn a small amount of money from any products bought. Our reviews, however, remain independent and impartial.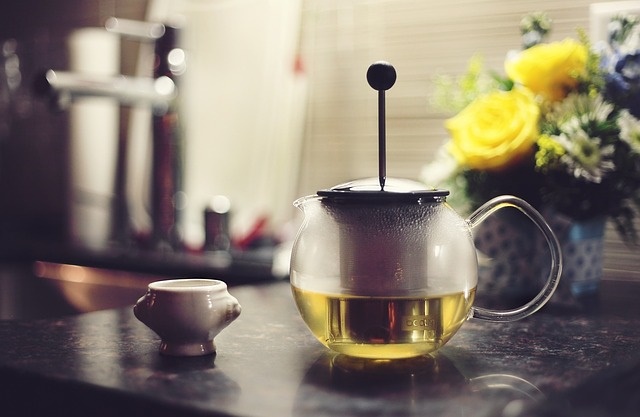 Choosing a good fat burner can make a dramatic difference to your weight loss goals, but it's not always easy to identify the good from the not-so-good, or downright bad. Losing weight is a whole-body process, so you need a fat burner that combines proven ingredients with top notch science.
A good fat burner, for instance, should increase your basal metabolic rate, encourage thermogenesis (heating the body to burn more calories), reduce hunger, and increase satiety. Appetite suppressants are fairly new to fat burners (traditionally you had to buy two separate products), but combining them gives a bigger dieting punch.
So, how can you pick a good fat burner? The easiest way is to check out the ingredients. Certain substances naturally do some or all of the above; you just need to know what to look for.
BEST FAT BURNING INGREDIENTS
Green Tea
We'd argue that this is probably THE best fat burning ingredient to look for. Green tea has a wealth of clinical study and research backing up its fat burning properties, plus it has been used safely for centuries.
How It Works: Many of the health benefits of green tea (and it's popular for more than just weight loss) come from the catechins within it.  When it comes to weight loss, these help to boost and elevate the levels of norepinephrine, a fat-burning hormone, which kick starts the thermogenic process.
Research shows that green tea can reduce total fat mass, and accelerate fat loss when exercising, particularly of abdominal fat. One research study found that participants taking green tea extract lost 7.7% of abdominal body fat, compared to 0.3% of those taking a placebo.
Green tea also provides a small amount of caffeine, and is particularly effective when used in synergy with coffee to increase the levels of  catecholamines, chemicals that encourage the body to burn fat stores for energy. Coffee increases the amount of catecholamines in the body, while green tea prevents a different enzyme from degrading them.  This ensures they stay in the blood for longer.
We Say: Green tea is an effective ingredient in fat burners and has been proven to be an impressive fat loss and weight management agent. It also helps to amplify the effectiveness of caffeine and we would argue any good fat burner should have green tea as a solid base. Green tea in any form should work.
Caffeine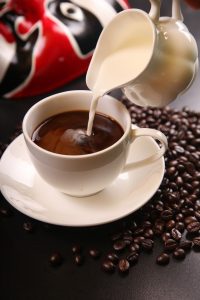 Who doesn't love a cup of coffee or two? Caffeine is a popular stimulant in many fat burners because of its ability to increase energy and boost the metabolism. It may not be as harmless as green tea, but there is solid clinical evidence of its effectiveness in weight loss circles.
How It Works: Caffeine can help to boost thermogenesis by up to 13% according to one study (using a 10mg/kg bodyweight dose), thanks to its stimulant properties. Caffeine helps to suppress adenosine, a neurotransmitter in the brain which promotes sleep and slows nerve activity. The brain mistakes caffeine for this adenosine, but instead of slowing nerve activity, caffeine stimulates it. Hence the 'buzz' you get after drinking a cup or two of Joe.
It also encourages the body to burn fat for energy by boosting cAMP and norepinephrine levels.
In short, caffeine increases the body's daily energy expenditure, and as we all know weight loss really just boils down to energy consumed versus energy used. Caffeine can help to tip the balance in the right direction.
We Say: Caffeine is a recognised and effective stimulant that can help weight loss, and is included in most fat burners. Most people can tolerate caffeine fairly well, but it's important to follow any guidelines on the total amount of additional caffeine you can have in a day (cut back on that last cup of coffee to avoid overdose, for instance). Ideally look for caffeine paired with L-Theanine, a nootropic that can reduce the jitters and other potential side effects of caffeine.
Cayenne Pepper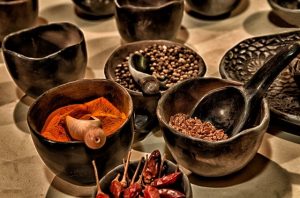 As anyone who has eaten hot chilli pepper can attest, cayenne pepper raises your body temperature, giving a natural thermogenic boost. The body has to burn calories in order to cool down. Even better, some studies show that cayenne pepper can suppress the appetite as well, making it a strong one-two weight loss punch. Widely studied and proved safe, cayenne pepper also includes powerful antioxidants that can fight free radicals created during the fat-burning stage.
How It Works: Cayenne pepper includes capsaicin, a substance that triggers the release of norepinephrine and epinephrine, thus starting thermogenesis. Studies have also described it as an effective appetite suppressant, with one study claiming that taking cayenne in capsule form helped to reduce calorie intake by up to 12%.
We Say: Cayenne Pepper is a popular ingredient in fat burners for a very good reason: it works. A natural ingredient that boosts thermogenesis and suppresses the appetite, what's not to love?
Yohimbine
Found in the Pausinystalia yohimbe plant, the active compound Yohimbine acts as an excellent appetite suppressant, and encourages fat burning.
How It Works: Yohimbine boosts the adrenaline levels, boosts the heart rate to promote thermogenesis, AND frees up the fat-burning hormones, epinephrine and norepinephrine.  One study of obese patients discovered that Yohimbine 'significantly increased the mean weight loss in patients on a low-energy diet'.
Note that the effects of yohimbine may be negated by food intake, so it often needs to be taken when fasting.
We Say: There seems little doubt that Yohimbine can help weight loss in several ways, and a little goes a long way. You should only need 0.2mg/kg bodyweight for it to take effect. Do not take more than this in the hope of boosting its effects as it comes with some pretty nasty side effects. These include anxiety, hypertension (do NOT take if you have high blood pressure, or an inclination towards it) and gastrointestinal upset.
Respect its powers and don't take with any other stimulants.
A further word of warning: Examine.com warns that yohimbe can cause severe anxiety in people predisposed, as well as trigger manic or suicidal episodes in bipolar sufferers. It can also interact with neurological medications, and many supplements have been found to vary from the labelled dose by as much as 150%. It definitely works but we won't blame you if you want to avoid it.
Green Coffee Bean Extract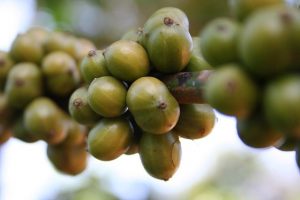 Green coffee bean extract is a favourite in weight loss circles and there is a fair amount of evidence proving that it works. It's also a safe fat burner.
How It Works: The key fat loss ingredient in green coffee beans (pre-roasted coffee beans) is chlorogenic acid (CGA). (Coffee beans that aren't yet roasted have higher levels of the acid). Chlorogenic acid inhibits glucose-6-phosphatase, refusing to allow the body to create more glucose. When there is no glucose to rely on, the body must look for other energy sources to burn, such as fat.
CGA also helps to balance blood sugar and regulate the metabolism.
We Say: The research on green coffee bean extract is positive and makes it a worthy addition to any fat burner. It's best to take in conjunction with exercise, however. While some people such as Dr Oz swear it is powerful enough to burn fat without exercise, there is little evidence to back up this claim. So train if you want optimal fat burning.
Black Pepper Extract
Looking for a sign that a fat burner is up-to-date with the very latest promising ingredients? Then check if it contains black pepper, known for its thermogenic properties.
How It Works: The piperine in black pepper extract encourages thermogenesis, boosts the metabolism, and prevents the formation of fat. It has also been proven to boost the body's absorption of nutrients and other ingredients, rendering them more effective.
A study on rats proved that piperine helped to improve insulin resistance and decrease bodyweight, most effective at doses of 40mg/kg bodyweight.
We Say: Black Pepper extract is a brilliant addition to any top notch fat burner. Look for it as the patented BioPerine®, where it is made of 95% piperine.
HONOURABLE MENTIONS
The above is our hand-picked choice of the best fat burning ingredients. They're not the only ingredients that work, however, and the following also deserve an honourable mention.
Coleus Forskohlii
Forskolin is included in our Honourable Mention category for its weight loss potential, which has been so far demonstrated in small human or animal studies. If it lives up to its promise, it could be one of the most effective ingredients in fat burners today.
Found in the herb Coleus forskohlii , forskolin is thought to increase levels of the enzyme cyclic adenosine monophosphate, which helps fat loss, as well as help to suppress appetite. Forskolin was shown to alter body composition in obese and overweight men, leading the researchers to conclude that 'forskolin is a possible therapeutic agent for the management and treatment of obesity'.
A rat study also showed that forskolin reduced food consumption, overall fat gain and reduced body weight.
Forskolin may be a wildcard in fat burning stacks, but you'd be well advised to take it seriously.
Garcinia Cambogia
Garcinia Cambogia is a small Indonesian super fruit with a rind full of fat-burning Hydroxycitric Acid (HCA). The HCA seems to block the enzymes that turn carbohydrates into fat stores, and enhances fat metabolism at the same time. Some theorise it also offers appetite control.
A human research study demonstrated that those people taking garcinia before meals lost 7.5 pounds compared with 5.8 pounds for the placebo group, suggesting it potentially increases fat loss.
Note, however, that the same study did not support HCA's appetite controlling properties, though they did lose more weight.
As such, this is a Might Work ingredient but further definitive research is needed. If you are looking for a standalone Garcinia supplement, make sure it is standardised to 50-60% of HCA.
Bitter Orange (Synephrine)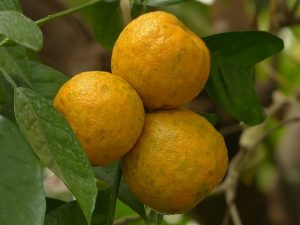 It was touch and go whether we put bitter orange in the Ingredients that Work section, or in the Ones to Avoid. The truth is that this controversial but popular fat burning ingredient in fat burners fits in both categories.
The active ingredient in bitter orange is synephrine, a multi-task fat burner. Synephrine boosts levels of the fat-burning neurotransmitter norepinephrine and triggers the breakdown of fat cells. It may also raise body temperature, boost thermogenesis and help to burn fat stores quicker. Research suggests it may also influence the brain chemicals that affect appetite.
However, because bitter orange works in a similar way to dangerous ephedra, banned by the FDA and carefully monitored in the UK, it's also a controversial choice.
WebMD states there is no evidence to prove that synephrine is any safer than ephedra. Examine.com, on the other hand, stresses that, while similar, synephrine is less potent than ephedra.
FAT BURNING INGREDIENTS TO AVOID
We would recommend that you avoid the following fat burning ingredients, either because they simply don't work, have little evidence of their effectiveness or because they're potentially dangerous…
Ephedra
Ephedra or Ephedrine may have thermogenic properties, but it has been banned by the FDA for good reason: it has a high risk of serious and potentially lethal side effects. We're talking anxiety, high blood pressure, racing heart, insomnia, addiction, kidney damage, psychosis, stroke, heart attack and death. It has been connected to more than 30 deaths; basically, it's a poor man's version of amphetamine.
The UK's Independent Drug Monitoring Unit describes Ephedrine's stimulant effects as falling 'mid-way between those of caffeine and amphetamine'.
The control of Ephedrine in the UK is more complex than in the States, but needless to say if you see this in a fat burner, avoid it like the plague.
Raspberry Ketones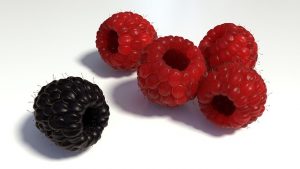 Raspberry Ketones have a lot of hype behind them, thanks in no small part to Dr Oz's recommendation as a 'miracle fat burner'. Raspberry ketones give the raspberry its smell and are also found in other fruits such as cranberries and blackberries. But does the hype live up to the reality?
Certain studies and theories suggest raspberry ketones may help to burn belly fat in particular, to initiate fat-burning and boost metabolism, and to block the storage of fat. Animal evidence suggests it may work by stimulating the fat-burning neurotransmitter norepinephrine. 
Some theorise that it may offer similar fat burning effects as Ephedrine and Synephrine.
Before you run out and buy raspberry ketones, however, you should know that there are limits to the studies done so far. Most are on animals (and effectiveness on animals is not a given on humans), and they are also done in vitro (i.e., on parts of an animal and not a live specimen.)  The complexity of a living organism may complicate the results found in vitro.
The one human study that we know of also paired raspberry ketones with caffeine, ginger, capsaicin and bitter orange, making it impossible to know what did what.
If it does work, it is likely to need huge quantities to be effective (approximately 80-340mg/kg bodyweight), according to Examine.com. Our advice: It may work but don't rely on it.
Naringin
Naringin is the active compound found in grapefruit, a popular fruit linked to weight loss. It's true clinical trials have shown that grapefruit can help people to lose weight, but the problem is that no one knows how. Naringin has even less evidence as a stand-alone nutrient, so it's inclusion in fat burners is up for debate.
Hordenine
Hordenine has been compared to bitter orange as its compound is similar to synephrine and heralded for its fat-burning potential, but there's just one problem: there's hardly any evidence to say that it works. There are only small animal studies to suggest that it may boost norepinephrine and trigger fat burning, but other nutrients are much more effective with more evidence behind them.
DHEA
DHEA (Dehydroepiandrosterone) is a naturally occurring hormone that is said to potentially prevent weight gain over time, such as middle age spread. Examine.com describes it as a 'potent' means to reduce the effects of ageing, but says it 'appears quite unreliable in its benefits'. Regardless of whether it actually works or not, it's a very strong hormone that can have significant side effects. In our opinion, it's not worth the risk.
Want to know more? Read our independent reviews of the popular fat burners on the market.