This page may contain affiliate links and we may earn a small amount of money from any products bought. Our reviews, however, remain independent and impartial.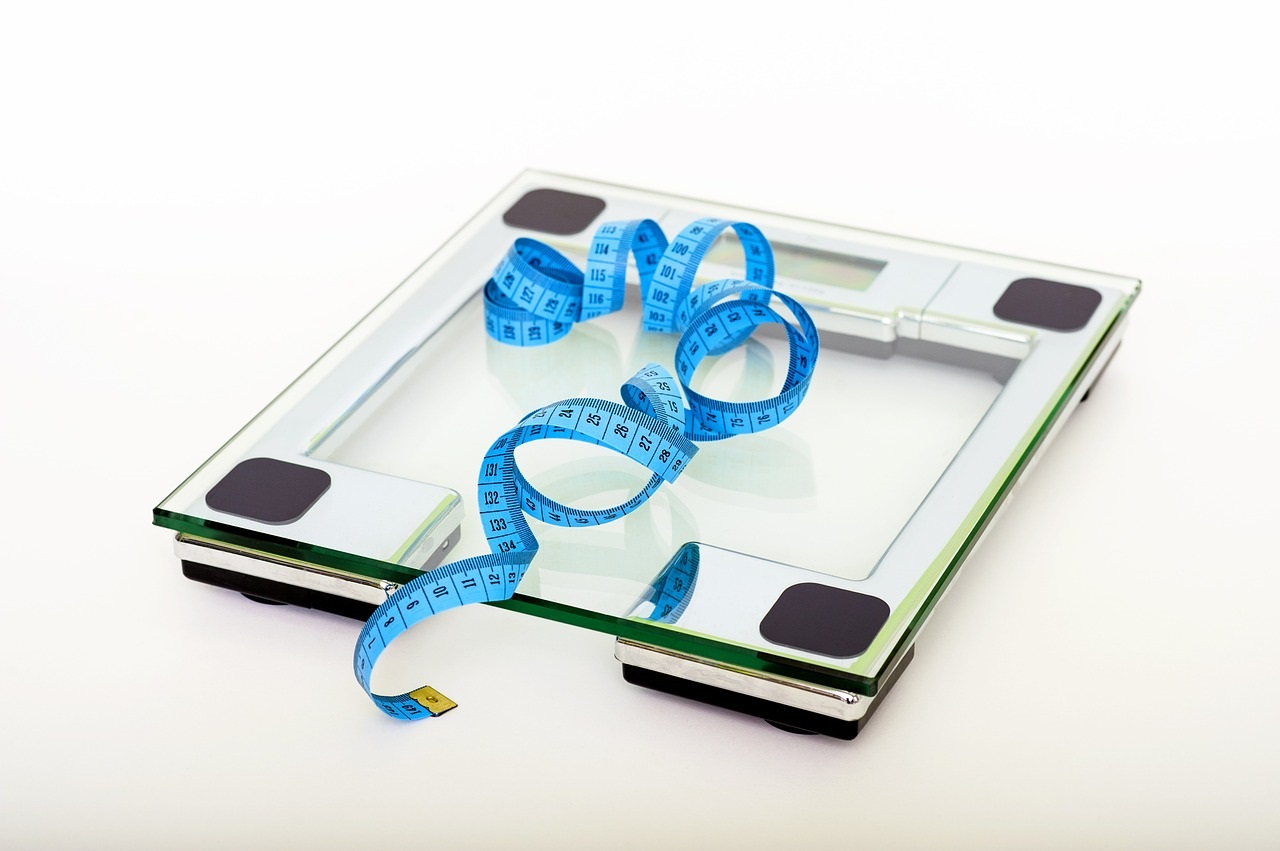 UPDATED CONTENT! Best Fat Burners to Buy in UK in 2019
Dieting and following an exercise routine but those last stubborn pounds won't shift? Add a fat burner to your regimen, my friend.
Fat burners aren't a wonder pill, but they can add a punch to an existing diet and exercise regime, pushing you through that weight loss plateau.
A good fat burner will encourage thermogenesis – the act of raising your body's basal metabolic rate to burn more calories, thus spurring the body to burn fat for fuel when other sources aren't enough. Fat burners can also reduce cravings, banishing the urge to snack, help to preserve muscle and boost energy.
If nothing else, they make sticking to your diet and exercise plan that little bit easier. Be warned though, taking them without following a diet and exercise plan will likely do nothing for you.
Fat Burners and Athletes
Fat burners are popular with athletes too. Burning fat, which the body usually has a decent store of, preserves vital carbohydrates to fuel the athlete's intense or prolonged exercise. Once the carbohydrates run out, so too does the energy. Burning fat stores first keeps the carbs in reserve for when they're really needed.
Anyone whose body tends to burn carbohydrates first and suffer from glucose highs and lows may also find a fat burner useful.
 Additional Benefits of Fat Burners
As well as helping your body to burn fat, most fat burners contain stimulants such as caffeine that help to boost energy levels. This is very useful when your energy flags as a result of eating less (80% of weight loss depends on diet), and can bridge the gap in energy reserves until your body gets used to the new system. It can give you enough of a boost to allow you to continue working out.
Note if the fat burner you choose does contain caffeine, make sure to cut back elsewhere to prevent caffeine-related side effects such as the shakes and anxiety.
As well as the boost to energy, fat burners often help you to control your appetite, providing ingredients to mimic or increase satiety and banish cravings. This is particularly useful for anyone who tends to overeat, or who struggles to stick to a diet without illicit snacking. Note that it won't stop you from eating the wrong type of food.
Best Fat Burners to Buy in UK in 2016
# 1: Instant Knockout
This is our favourite, tried and tested, fat burner on the UK market. It would suit anyone wanting to keep to an intense diet and exercise plan.
Why We Like It: All too often, products keen to corner the market introduce new ingredients or try to re-create what already works. Most of them fail to set the world alight. Instant Knockout doesn't try to reinvent the wheel. Instead it sticks to tried and true scientifically-proven ingredients, and adds additional nutrients that help to encourage weight loss in several different ways. It's a clever formula.
What It Should Do: Instant Knockout should help you to lose weight, burn fat, maintain high energy levels and preserve muscle mass.
Ingredients: Ingredients include green tea – the best fat-burning ingredient in our opinion, thanks to its ability to raise amounts of the fat-burning hormone norepinephrine – along with:
Caffeine: Stimulant in its own right, but when combined with green tea, increases catecholamines which persuade the body to burn fat.
Green Coffee extract: Helps to regulate blood sugars and prevent the body from making more glucose, forcing the body to turn to fat for fuel instead
Cayenne Pepper: Some evidence to show it suppresses appetite; also raises the body temperature to give a natural thermogenic boost
Glucomannan: A dietary fibre that swells in the stomach to make you feel full, reduce your appetite and make you less likely to break your diet
Chromium: Mineral useful for weight loss in numerous ways
Black Pepper Extract: Helps to increase absorption of all other ingredients.
Conclusion: Instant Knockout uses quality ingredients in premium or quality form, and for this reason, it lives up to its name: it is a no-frills fat burner that packs a punch.
Instant Knockout can only be purchased online from the official website, here.
Read our full review on Instant Knockout
# 2: Animal Cuts
Animal Cuts is a hard-core fat burner with a whopping 40 ingredients.
Why We Like It: Animal Cuts doesn't hide the fact that it's hard-core and tough on you and on your body fat. It's a heck of a commitment – you have to take up to nine pills a day – and it may not be particularly streamlined, but it works and does so powerfully. Animal Cuts targets practically every single aspect of cutting and shredding fat.
What It Should Do: Perfect for body builders and athletes, Animal Cuts will help you to eliminate excess water and gain extreme definition.
Ingredients: Animal Cut's 40 ingredients are contained within eight different complexes: thermogenic, metabolic, thyroid, diuretic, nootropic, appetite suppressor, cortisol inhibiting and bioavailability. These helps to boost body temperature, burn fat, raise the metabolism, support the thyroid, eliminate excess water, boost alertness, preserve muscle and reduce stress, control appetite and help the body to absorb the ingredients.
Key ingredients include:
Caffeine, mixed with three other caffeine sources — yerba mate, kola nut and guarana. These give a stimulatory and thermogenic effect and make up the bulk of the thermogenic complex.
Green Tea Extract: This is one of the most effective fat burning ingredients and is mixed here with other tea extracts. There is no way to know how much green tea is included as Animal Cuts relies on proprietary blends.
Animal Cuts also contains some strong nootropics — Huperzine-A, Bacopa Monnieri and DMAE – in a mini-stack, presumably to help with motivation.
BioPerine ® is a great ingredient and boosts the bioavailability complex. As well as increasing thermogenesis, it has been proven to help improve the absorption of other ingredients, rendering them more effective.
Conclusion: The above are just a minority of the ingredients contained in Animal Cuts. This is a very clever formula, and while it may not be streamlined, it does offer sheer brute power. Forty ingredients may seem like overkill, but it is intended to target many different elements of fat burning and shredding, and does so effectively, thus making it one of the most complete fat burners around.
Read our full review on Animal Cuts
# 3: Arnold Iron Cuts
Arnold Iron Cuts is a fat-burner with a difference. Its philosophy is that in order to lose weight, you need to gain weight. It sounds contradictory, we know, but if we tell you that it is named after Arnold Schwarzenegger who endorses the product, you might start to guess how it works.
Arnold Iron Cuts is targeted at male bodybuilders who are 'cutting', helping them to build muscle while losing weight, the Holy Grail of bodybuilding. By building muscle, you have more energy for fat burning.
Why We Like It: By including ingredients to build muscle AND to burn fat, Arnold Iron Cuts works to burn fat both directly and indirectly, and it works effectively.
What It Should Do: Testosterone ingredients help you to preserve and build muscle mass, while fat burning ingredients activate thermogenesis in the body to burn fat.
Ingredients: Arnold Iron Cuts contains three proprietary blends to build muscle, spark thermogenesis and reduce cortisol/ prevent testosterone from being converted to oestrogen.
Muscle Building Maximizer: This blend contains traditional testosterone boosting ingredients such as Boron and Aspartic Acid (DAA). Both have been proven to work. It also contains Pumpkin Seed Extract, Fenugreek (which may work), Alpha Lipoic Acid to promote lean muscle mass, and, the confusing ingredient Eriobotrya Japonica. The latter is confusing because it seems to have absolutely no use in T-boosting or building muscle, but is instead a flu and cough remedy. We don't know why it is included here. At 1,000mg for all, this blend is given the highest priority in Arnold Iron Cuts, unusual for a fat burner.
Thermogenic & Fat Metabolizer: At 930mg for the thermogenic part of the product, this is the second important set of ingredients, and the more traditional fat burning ones. It relies on caffeine and green tea to spark thermogenesis, a good solid mix, boosted by L-Carnitine Tartrate which also helps to burn fat. The latter also reduces soreness and aids in recovery after intense exercise.
That is, of course, the thing to remember here – Arnold Iron Cuts relies on you putting in the effort. You will see results only if you follow a diet and exercise programme, and in the case of this particular product, an intense regime at that.
Additional ingredients in this blend include Inositol and Thermodiamine (limited research available on both), and Panax Ginseng (may help performance), as well as top notch nootropics N-Acetyl-L Tyrosine and Vinpocetine, good for morale.
Estrogen & Cortisol Metabolizer: This blend includes Grape Seed Extract and Diindolylmethane (DIM) to prevent the conversion of testosterone to oestrogen, and other ingredients to reduce the stress hormone cortisol, which can impede weight loss. The latter typically increases during intense training, so this may be particularly useful for gym bodies, though whether the 144mg dosage for all is large enough to have a significant effect is up for question.
Arnold Iron Cuts also includes Vitamin D and Chromium Picolinate.
Conclusion: If you're looking for a straight fat burner, you'd be better opting for our number one and two choices, Instant Knockout or Animal Cuts. However, if you want a product to help you build muscle while cutting, Arnold Iron Cuts is a great choice.
To be fair, its traditional fat burning ingredients are effective but fairly mild; Arnold Iron Cuts really comes into its own with its T-boosting and muscle building blend, allowing it to burn fat directly and indirectly. It has excellent reviews and a rating of 8.9 out of 10 on dedicated sites such as Bodybuilding.com.
Read our full review on Arnold Iron Cuts