This page may contain affiliate links and we may earn a small amount of money from any products bought. Our reviews, however, remain independent and impartial.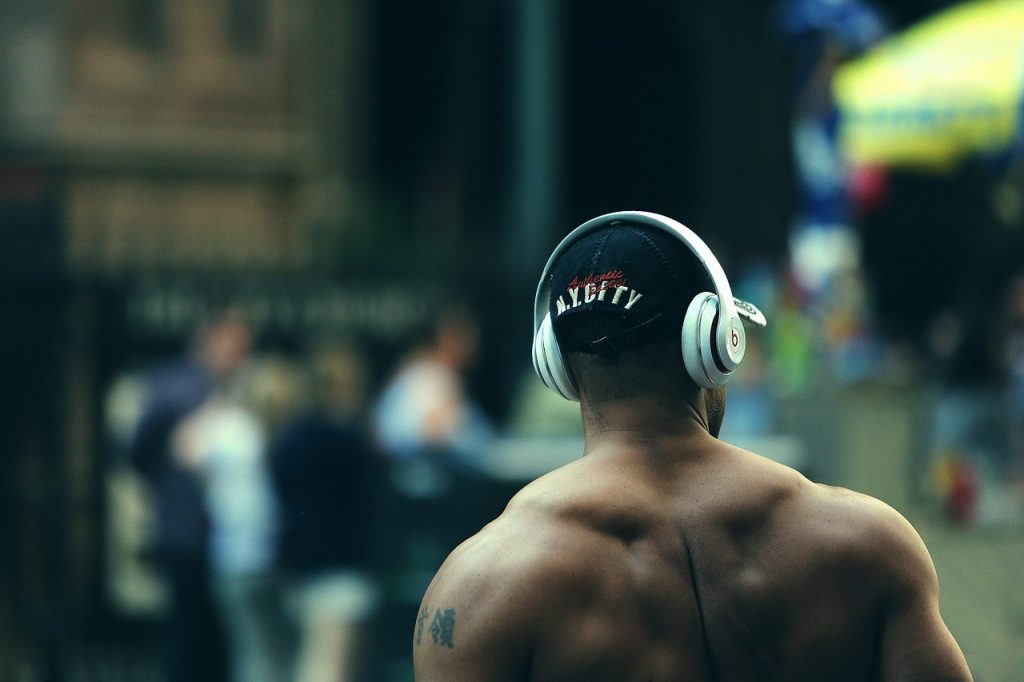 UPDATED CONTENT! Best Testosterone Boosters to Buy in UK in 2019
Everyone knows that testosterone is the all-important hormone that influences the development of male sex organs, body hair, muscles, and libido – the creation of our 'maleness' if you like.
What you may not know is that testosterone starts to fall – some say by as much as 1% a year – from the age of 30. Yes, that's right. THIRTY years old.
So just when you've left behind the hedonistic 20s, when you settle down with a family, look to build your career, when you finally become the man you always wanted to be… bam. You slowly start to lose the very essence of maleness. It doesn't seem fair, does it?
Perhaps it's an evolutionary throwback to when men lived such short lives that everything had to be achieved in their late teens or early 20s. Maybe testosterone didn't matter quite so much after that.
It matters now though, doesn't it? Testosterone is responsible for the production of sperm and the maintenance of libido, both of which, excuse our language, are pretty damn important in our 30s, 40s, 50s and beyond. Not to mention the fact that testosterone helps to keep bones and muscles strong. You don't have to be a bodybuilder to appreciate that.
That's why today's modern man is using testosterone boosting supplements more than ever before.
What Are Testosterone Boosters?
Testosterone boosters are natural herbal supplements that supercharge your body's ability to produce testosterone. They can do this by increasing testosterone directly, or by neutralising hormones that bind testosterone, making it unavailable for the body to use, or convert it into oestrogen.
Testosterone boosters are particularly useful for men over 30 as we discussed above to restore low testosterone levels.
Shortage of Testosterone
The role of testosterone isn't just linked to libido and sex, or to bones and muscles. The hormone is connected to almost every single organ in the body, including the brain and heart.
As such, testosterone deficiency can affect the whole body. Libido may fall, so might erections too (and you may struggle to get them in the first place). You'll probably produce less semen. You might also feel weaker, suffer from hair loss, and potentially put on more body fat.
Skin may become more wrinkled and your health may suffer as low testosterone is linked to diabetes and heart disease. A third of osteoporosis sufferers are also male, with testosterone deficiency the major cause.
Building Muscle
That's not to say that the only users of testosterone boosters are men over 30, of course. They are also used by younger men in order to build muscle.
Increasing testosterone levels can help you to recover faster after workouts and build bigger and stronger muscles, alongside a lot of hard work in the gym, of course. For that reason – and because it can boost your energy as well – testosterone boosters are popular with bodybuilders and younger people who like to work out.
Top Three T-Boosters For Sale in UK 2016
NOTE: This list has since been updated. See Best Testosterone Boosters to Buy in the UK in 2018
#1 Prime Male
Best for guys aged 30+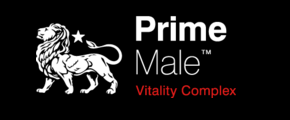 Prime Male is intended for men over 30 and has one of the best – in fact, the best – testosterone boosting formula that we have ever seen. Somehow it combines 12 different ingredients in clinically effective dosages and ensures every single one of them has a part to play in the overall whole.
True, two of the ingredients are included more for libido and sex enhancing reasons, but that leaves TEN substances that either enhance testosterone production directly, or work to boost others that do.
It's a very clever three-pronged formula that improves testosterone levels by:
Boosting the luteinizing hormone, the prime hormone responsible for encouraging testosterone generation.
Neutralising Sex Hormone Binding Globulin (SHBG) which renders testosterone inactive and unavailable for use by the body.
Reducing the levels of girly hormones, oestrogen and prolactin. Too much of either can reduce testosterone.
The ingredients
D-Aspartic Acid (D-AA) has been shown to boost testosterone by 42% in 12 days, and the version included in Prime Male – D-Aspartic Acid Calcium Chelate (D-AA-CC) – is even more potent. It helps communication between the brain and the testes, prompting the luteinizing hormone to encourage testosterone production.
L-DOPA or levodopa, the active ingredient in Mucuna Pruriens (velvet bean), also works to boost the luteinizing hormone.
Magnesium citrate helps to reduce the amount of Sex Hormone Binding Globulin (SHBG) in the blood, while nettle root binds with it, reducing its power.
Like magnesium, Boron reduces the amount of SHGB in the body, reducing its ability to bind with and render testosterone inactive. When healthy men took 10mg a day of Boron for one week, it also reduced oestrogen levels by 39%.
Prime Male's Luteolin also helps to reduce oestrogen while increasing testosterone.
Zinc, included here as premium form zinc citrate, is known to act as raw material for testosterone, as well as a booster for sex drive and virility.
Further ingredients include vitamin B6 (premium form P-5-P), vitamin D3, vitamin K2 and Korean Red Ginseng. The vitamins all work to boost testosterone via different methods, while ginseng is more likely a libido booster than a testosterone one. The final addition is black pepper extract (in patented form BioPerine®), which boosts the absorption of all other ingredients.
We Like: The fact that Prime Male not only chooses strong ingredients but uses premium versions of them. They also choose highly absorbable and potent ingredients that work well in synergy with one another.
Unique Selling Point: Prime Male is a testosterone booster that is designed for men over 30. With that in mind, it includes ingredients that tackle age-related testosterone decline (such as the K2 vitamin) as well as general testosterone boosters. It also offers additional age-relevant health benefits, such as support for libido and prostate health.
Where to Buy: Prime Male is only available from the official website at this time at https://www.primemale.com/uk
Read our full review of Prime Male
#2 TestoFuel
Best for bodybuilding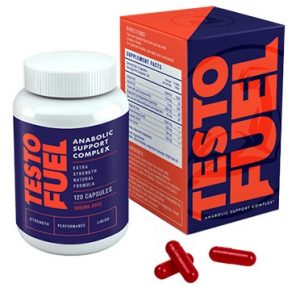 TestoFuel tells us that testosterone is the missing link, the reason why we're working out and eating healthily but still not gaining muscle. Boost your testosterone levels, say the manufacturers behind TestoFuel, and you can reduce body fat, boost your motivation and libido, encourage muscle growth and increase your strength.
The Ingredients
We Like: TestoFuel contains many of the same ingredients as Prime Male, such as D-AA, zinc, magnesium, ginseng, D3, K2 and B6. These are the key testosterone-boosting ingredients that would suit bodybuilders well. Learn more about them in our Testosterone Boosting Ingredients That Work section.
We're Not Sure About: It also has two extra ingredients that we have some issues with. The first is oyster extract, which sounds exotic but is really only useful for this purpose because of its high zinc content. So why not just include more zinc instead? Go for substance over style.
Fenugreek is another 'buzz' ingredient in testosterone boosters nowadays, but we're not yet convinced that it works. It's on our 'maybe' list. All positive studies done on fenugreek so far have been by fenugreek manufacturers; where's the independent evidence? We prefer to think of fenugreek as a sex and libido enhancer, and any testosterone boost would be a pleasant surprise.
We Don't Like: We give TestoFuel a thumbs down for failing to use premium versions of their ingredients. This is one of the main reasons that Prime Male wins the top spot over TestoFuel.
Conclusion: TestoFuel includes a couple of buzz ingredients that may not live up to their marketing, but the rest of its formula is proven enough to make it an effective testosterone booster and worthy of second place on our list.
Where to Buy: TestoFuel is currently only available from the official website at http://www.testofuel.com/uk.
Read our full review of TestoFuel
#3 Test Freak
Best for: A sex infused brand for the younger market.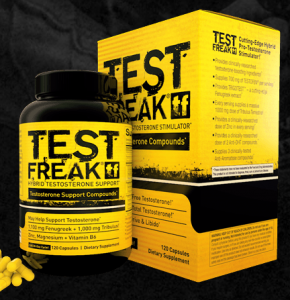 Test Freak might not be the best testosterone booster on the market, but it mixes all the right ingredients to make a decent T-boosting supplement. It promises to increase free testosterone and – bonus! – promotes sexual health, boosting libido and sex drive.
The Ingredients
Test Freak includes its own version of ZMA – zinc acetate 30mg; magnesium citrate 90mg and vitamin B6 as Pyridoxine HCl (10.5mg). It's mid-level to be sure, but it should be effective.
Proprietary Testosterone Support Complex, 2.1 g: Yes, we're back to proprietary blends, which is a shame. This blend includes TESTOFEN® Fenugreek extract, standardised branded fenugreek. It also includes PharmaFreak's trademarked fenugreek extract, TRIGOTEST™, which is standardised for different saponins. Tribulus extract completes the blend, which doesn't do much for testosterone but is a good sex and physical performance enhancer. Read our comments above about fenugreek, but in summary, we view fenugreek more as a libido enhancer, maybe with the ability to maintain testosterone.
Proprietary DHT Support Complex, 280 mg: This includes two key ingredients – Saw Palmetto Extract and Stinging Nettle Extract (prevents SHBG from binding with testosterone). Together they help to maintain levels of DHT, a super potent male hormone stronger than testosterone. The latter in particular is clinically tested and gets our thumbs up.
Proprietary Oestrogen Support Complex, 150 mg: This blend includes resveratrol, hesperidin and apigenin to prevent the conversion of testosterone to oestrogen.
Test Freak places A LOT of emphasis on fenugreek, going so far as to include two different patented strains. Yet fenugreek is a moderate testosterone-booster at best.  One strong criticism of fenugreek is that it prevents the creation of DHT in the body, a super-potent androgen hormone that's even stronger than testosterone.
By including the DHT support complex, Test Freak seeks to boost testosterone while maintaining DHT. It's a clever idea. The oestrogen support complex, while subtle, should also help to maintain a healthier oestrogen to testosterone ratio.
We Like: The majority of the ingredients in Test Freak are standardised and premium forms, which help their absorption and potency.
We Don't Like: The fact that Test Freak uses that old chestnut, a proprietary formula, as opposed to transparency. It means we have no way of knowing the dosages of any of the ingredients within these blends. That said, from all of our research, we're going to hazard a guess that they are included in significant dosages to work.
Conclusion: While Test Freak may deliver moderate testosterone increases, it is more of a sex enhancer than a traditional T-booster. It's still a pretty impressive formula, however, and is an attractive third-place option, especially for the young bodybuilder.
Best Price: Test Freak is available from Amazon.co.uk, Fitness Superstore, EBay UK and more.
Read our full review of Test Freak