This page may contain affiliate links and we may earn a small amount of money from any products bought. Our reviews, however, remain independent and impartial.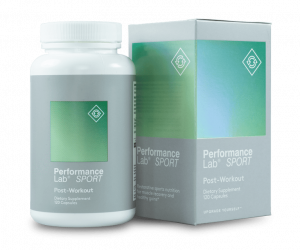 * UPDATED 2020: Formerly known as Performance Lab SPORT Post-Workout, includes new formula.
Novice and regular gym-goers alike will know that post-exercise feeling: euphoria (thanks endorphins) mixed with muscle soreness, exhausted legs and the certainty that there's no way you can do it all again tomorrow!
That's where a post-exercise supplement such as Performance Lab SPORT Post comes in (formerly known as Performance Lab SPORT Post-Workout). Many people make the mistake of focusing on a pre-workout supplement but ignore the need for a strong recovery option after their workout.
The right post-workout, however, can boost hydration, soothe muscle soreness and help muscles to repair faster, meaning you can get back into the gym quicker and maintain the gains you've made (no need to sit at home tomorrow with an ice pack).
Compared to pre-workouts, the market for post-exercise supplements isn't as crowded, but it still pays to choose the right one. Performance Lab SPORT Post promises to deliver 'restorative sports nutrition for muscle recovery and heathy gains' and earns our wholesale recommendation. It is, in fact, our favourite post-workout available on the market today.
BUY: Performance Lab SPORT Post
Read on to find out why…
The Ingredients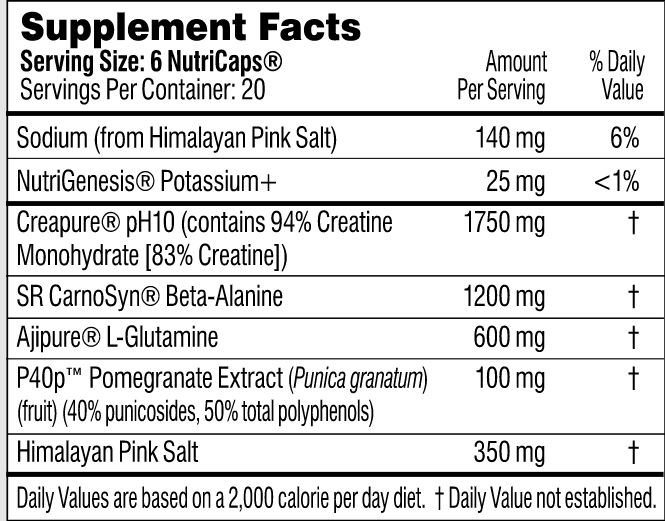 Creatine (as Creapure® pH10), 1,750mg
Creatine is one of the most recognised ingredients in pre-and post-workout supplements, and for good reason. It helps to recharge the body's ATP energy, which is used to power the muscles. Intense exercise significantly depletes our ATP stores, and creatine helps to fill them again.
Pre-workout, this encourages endurance and power; post-workout, it helps you to recover faster. Creatine also raises levels of Growth Factor 1, boosting protein synthesis and lean muscle development, as well as delivering antioxidants to fight free-radicals, reducing inflammation.
As a post-workout option, therefore, it delivers a double whammy – a boost to anabolism (encouraging lean muscle mass growth) and to catabolism (antioxidants reduce inflammation and protect lean muscle gains).
As Examine.com notes, creatine is one of the most 'well-researched and effective supplements'. It really is one of the most important ingredients you want from a post-workout.
It's worth noting that the premium form of creatine included in Performance Lab SPORT Post — Creapure® pH10 – should help to reduce the bloating that can be associated with cheaper creatine formulas. The new Post formula boosts the Creapure dose from 1,000mg to 1,750mg, making this formula work even harder.
CarnoSyn: Beta-Alanine, 1,200mg
A perfect complement to creatine, beta-alanine helps to combat the acid build-up in cells which can cause fatigue, while also boosting the levels of carnosine in the muscles. Loading and maintaining your stores of carnosine is a recognised sports strategy. It helps both recovery after training and offers a boost to athletic performance in your next exercise session.
CarnoSyn® therefore helps to delay muscle fatigue, boost overall endurance and muscle strength, and increase your muscles' working capacity. The great thing about this patented form of beta-alanine is that it is extended release, which means it raises your carnosine levels over time and enables higher doses without the uncomfortable tingling you typical experience with beta-alanine. It really is a superior version of a super valuable post-workout ingredient.
AjiPure L-Glutamine, 600mg
Glutamine is the most abundant amino acid in the skeletal muscle tissue where it works to boost endurance, strength, aid protein synthesis and act as the primary carrier of nitrogen into muscle cells. Intense training significantly depletes glutamine levels and supplementation has been shown to strengthen protein metabolism and reduce the breakdown of muscle.
In addition, the L-glutamine provided in SPORT Post also helps to encourage the production of glutathione, a welcome antioxidant that helps to fight immune concerns potentially caused by over-training.
Pomegranate Extract (as P40p™) (40% punicosides and 50% polyphenols), 100mg
Here we have another strong addition to Performance Lab SPORT Post, a potent antioxidant in the form of pomegranate extract.
A generous source of polyphenols, this extract helps to reduce inflammation, improve muscle circulation and reduces the damage to muscles caused by oxidative stress. In short, it soothes joints, reduces aches and pains, protects the muscle tissues and ensures effective nutrient and blood supply to the muscles post-exercise. Another ingredient that does more than one job; this would seem to be the secret to Performance Lab SPORT Post's effectiveness.
The P40p™ patented form of the pomegranate extract delivers the antioxidant power of five whole pomegranates per serving.
Himalayan Pink Salt, 350mg
Salt by itself helps to boost hydration and the body's absorption of BCAA, the Branch Chain Amino Acids you are presumably taking to build muscle (L-Leucine, L-Isoleucine, L-Valine).
The form of salt found in Performance Lab SPORT Post, Himalayan Pink Salt, is natural and unprocessed and contains trace minerals and electrolytes such as magnesium and potassium. There is a further 25mg of NutriGenesis potassium, a highly bioavailable electrolyte, in SPORT Post.
BUY: Performance Lab SPORT Post
The Pros
Quality ingredients: the ingredients in Performance Lab SPORT Post are natural, effective and superior. Premium forms include Creapure® pH10, P40p™, Ajipure and CarnoSyn. Trust us, these are the most effective forms around.
We like the emphasis on hydration and restoring electrolytes, often an overlooked element of gaining muscle and something many people neglect.
The manufacturers behind Performance Lab SPORT Post, Opti-Nutra, rely on solid science and research to create their formula.
Performance Lab SPORT Post is all-natural: it has no artificial additives; is GMO-free; vegan-friendly; gluten, soy and allergen-free, and is THE cleanest post-workout we have seen on the market.
This product manages to achieve so much. It helps to boost ATP levels, reduce muscle soreness, prevent post-exercise crashes and slugishness, build lean muscle mass, tackle potentially damaging factors that threaten muscle gains, and hydrate.
Discounts are offered on mutibox purchases, with a 30 day money back guarantee
Opti-Nutra is a trusted and ethical name in the supplement world.
The Cons
Only available at the official website. You won't be able to find Performance Lab SPORT Post in the shops or on Amazon. It is only for sale at the official Performance Lab website.
Safety/ Side Effects
We find it hard to believe that the majority of people would suffer any side effects from taking Performance Lab SPORT Post. The factors that make it such a clean supplement reduce the risk of side effects considerably. Creatine, for instance, can cause bloating, water weight gain and an upset stomach, but we are confident the premium Creapure® pH10 included in Performance Lab SPORT Post renders it unlikely.
How to Take It
Performance Lab SPORT Post is recommended to be taken immediately after your workout. You should take 4-6 capsules with at least 16 oz of water, but you should ideally drink more. It is all based on how intense your workout was and how many fluids you've lost. Therefore, drink up to 32 oz of water.
Moreover, the product is best taken consistently for optimum results. There is no need to cycle it.
Who Takes It?
Performance Lab SPORT Post is good for anyone who needs recovery, re-hydration and muscle growth after intense exercise. Therefore, any gym enthusiast can benefit – from professional athletes to weekend ones.
Does It work?
Performance Lab SPORT Post has natural ingredients that are sure to help you re-hydrate, grow your muscles and recover. The supplement can raise your ATP levels for better recovery and workout. It can also reduce muscle damage. All in all, it helps you have a better post-workout recovery. The long and the short of it is that you can make more muscle gains from your workouts if you take Performance Lab SPORT Post, than if you don't. It works, and it works tremendously well.
Conclusion
You may have noticed that we can't hold back on our enthusiasm for Performance Lab SPORT Post, and that's because it really is an excellent supplement. It's our favourite number one post-workout supplement by a mile.
We love the fact that it focuses not just on making muscles bigger, but ensuring they are healthier too. Performance Lab have chosen some outstanding ingredients – creatine for muscle growth, pomegranate for muscle protection, beta-alanine for additional carnosine, glutamine to preserve muscle, alongside Himalayan pink salt for effective hydration – and included them in effective dosages.
There is no skimping with this supplement. It uses only scientifically-proven ingredients, and premium versions at that. Its new 2020 formula has only made this product better. So, do yourself a  favour and don't skip the secret weapon for muscle recovery that is Performance Lab SPORT Post.
BUY: Performance Lab SPORT Post