This page may contain affiliate links and we may earn a small amount of money from any products bought. Our reviews, however, remain independent and impartial.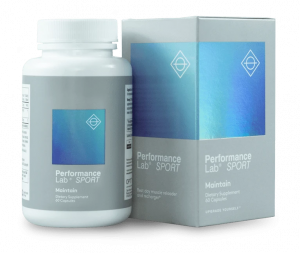 Performance Lab have just released the sports supplement we always wanted… a muscle reloader and recharger for those non-training days.  Performance Lab SPORT Maintain promises to 'stimulate and nourish anabolic activity' for up to 12 hours on a rest day, making our rest day work as hard as our active ones.
If you're not taking rest day sports nutrition, you're missing a significant anabolic opportunity. Research demonstrates that muscle growth can still occur for 24-48 hour after exercise, so it makes sense to provide the muscles with the fuel they need even if you're not working out.
Performance Lab SPORT Maintain is perfect for that – it's a clever formula that focuses on helping you to maintain the muscle and physique you've worked so hard for. We're impressed.
Buy Performance Lab SPORT Maintain now
Why Rest Days are Important
In our all or nothing world, we're prone to overdoing it when we get enthused. Trying to cram in daily intense exercise sessions may make you feel virtuous, but it can harm your health and body in the long run.
Your body needs time to recover after intense exercise. Failing to allow it to do so can lead to over-training syndrome, and cause overuse injuries, such as muscle strains, joint pain, and stress fractures.
Refusing to give your body time to adequately recover risks harmful side effects such as poor performance, tiredness, hormonal issues, interrupted sleep, poorer immunity, mood swings, loss of appetite  and potentially even issues with reproduction.
Intense workouts shouldn't be a daily occurrence and they don't need to be if you switch up your rest day nutrition to make it productive for you.
Taking a product like Maintain gives you peace of mind that your body and muscle growth are still being cared for while you rest, so you're not missing out. If anything, you're doubling down on your recovery efforts – giving your body time to recover whilst still giving it the fuel it needs for consistent anabolic (muscle) growth, alongside traditional recovery ingredients. The quicker your body recovers, of course, the quicker you can get back to longer, harder workouts. It's a virtuous circle.
SPORT Maintain Formula Analysis
Performance Lab SPORT Maintain has a simple formula with a big pay-off. It contains just three ingredients – but they're some of the most effective that you can get. Creatine and beta-alanine, for instance, are top ergogenics (physical performance enhancers) that produce the best performance enhancements when taken EVERY DAY. That includes rest days.
Taking them seven-days-a-week helps to tackle one of the major issues facing athletes and gym-goers: that intense training depletes your creatine and beta-alanine stores. But supplementation isn't necessarily easy. Both these ingredients can be linked to unpleasant side effects – such as uncomfortable tingling (beta-alanine) and bloating (creatine) – when delivered in high dosages. Likewise, knowing how to stack, dose and time several supplements at once can be a challenge.
That's where Performance Lab SPORT Maintain comes in. It provides enough of each supplement to solve the muscle loading challenges and does so in an easy to take ready-made combined supplement designed to be taken on rest days and give benefit on performance days. Plus, it uses innovative and superior versions of those supplements designed to avoid any uncomfortable side effects.
It really is a superior supplement.
Together, the ingredients in Performance Lab SPORT Maintain:
Provide your muscles with more ATP energy
Continue feeding muscles throughout the anabolic window
Are shown to boost muscle gains significantly
Encourage a faster recovery after workout
Reduce exercise-related muscle damage
Enhance endurance and more
Let's look at the ingredients one by one…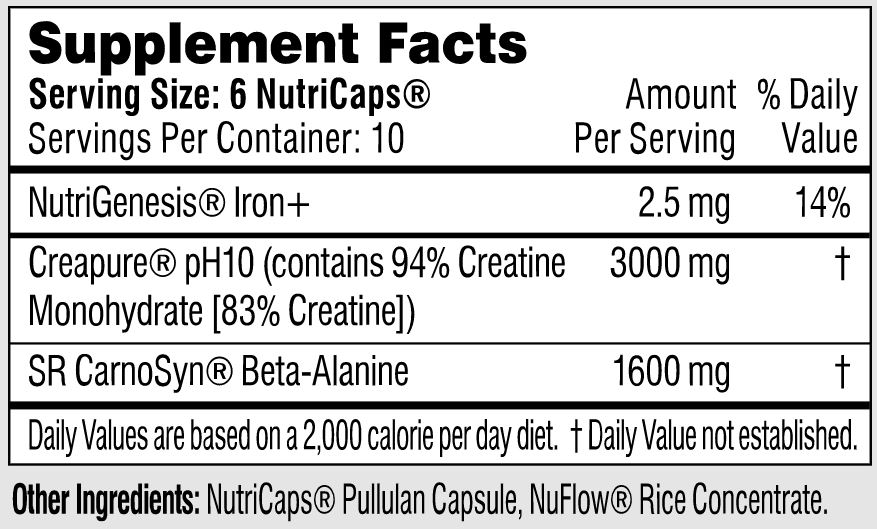 Creatine
Creatine is one of the most popular sports supplements around, and for good reason. It is also one of the most heavily studied substances around, with LOTS of evidence to prove its effectiveness.
Creatine works by refueling your muscles, increasing ATP energy production – the type of energy you need for high-intensity exercise. It is proven many times over to enhance your strength, power and muscle mass – increasing strength gains from weight training  by up to 10% on average, for instance.
Creatine has also been shown to encourage a faster recovery after workouts, so taking it before or after exercise is a no-brainer. But what about on rest days?
Why Use Creatine on Rest Days?
There are a few reasons why it makes sense to supplement with creatine on rest days. The first is related to that all-important anabolic window as we mentioned earlier…
Prevent Muscle Loss, Encourage Muscle Gain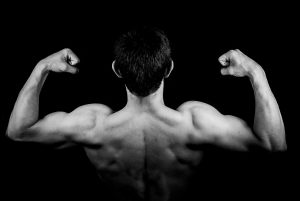 An intense workout can, of course, increase muscle anabolism, the act of muscle growth, which we now know can last 24-48 hours beyond the exercise. But at the same time, it can also stimulate muscle protein breakdown – meaning you risk losing muscle – if you don't have enough nutrient to encourage the anabolism. This catabolism window also lasts for 48 hours, meaning that if you don't supplement with the right nutrients on your rest days, you risk losing muscle mass as opposed to gaining it. Creatine is the ideal nutrient to encourage anabolism, ensuring you don't need to worry about muscle loss and can concentrate on building your muscles instead.
Aiding Recovery, Preventing Muscle Soreness
Creatine has been scientifically proven to help with recovery after intense exercise, helping to prevent muscle soreness. It's particularly useful for those people who train three times a week or more, with a rest day in-between, and those who train the same muscles. Supplementing with creatine every day, including rest days, helps to promote muscle recovery and delay muscle soreness.
Boosting Reserves for Your Next Workout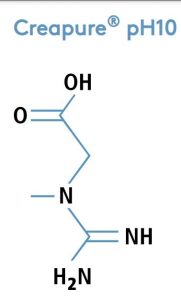 Here's another reason to supplement with creatine on your rest days – to make sure you have reserves ready for your next workout.
Creatine, of course, fuels your ATP energy. When you engage in high intensity workouts, you need rapid access to ATP – sometimes up to 1,000 times as much as you do on rest days. If that ATP isn't delivered quickly enough, you can't sustain your workout and intensity falls. That hurts your exercise targets.
Here's the problem: the body only maintains a tiny store of ATP within your muscle cells – usually only enough for a few seconds of exercise. Every time your muscles contract, you use up that ATP. The rest needs to be synthesised – and fast!
The good news is that your body can store a lot more creatine than it makes. More stores of creatine (gained during your rest days) means faster production of ATP energy, keeping your training on track. It might mean more reps or the ability to do additional short bursts of high-intensity training.
Supplementing with creatine even on your rest days, therefore, increases the concentration of it in your cells which leads to:
Performance Benefits
Health Benefits
Improved mental health benefits
Quality Form of Creatine to Tackle Side Effects
The form of creatine used in Performance Lab Maintain is Creapure, a superior quality 99.5% pure form of creatine monohydrate. It enhances bioavailability, while reducing the bloating and gastric issues that inferior forms of creatine can bring.
The 3g included per serving is ideal for ongoing supplementation during rest days after you've completed your loading phase.
SR Carnosyn® Beta-Alanine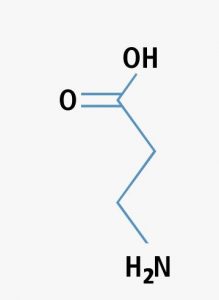 You have no doubt heard of beta-alanine, a powerful muscle booster that raises levels of carnosine in the muscles. Daily muscle carnosine loading is a recognised sports nutrition practice – and a popular one – because it supports both muscle performance AND muscle recovery. An ideal choice for rest days then.
SR Carnosyn® Beta-Alanine helps recovery by:
Introducing antioxidants to tackle free radicals created during exercise that can damage muscles
Acts as a buffer to acids that damage muscle and bring on fatigue
Carnosine has been shown to inhibit AGEs – Advanced Glycation End-Products – that can damage protein.
It also aids muscle performance by:
Boosting the working capacity of muscles
Improving muscle strength and endurance
Increasing buffering against damaging acids that can damage muscles and bring on fatigue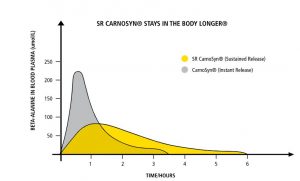 Here's the real beauty of SR Carnosyn® for those who find the beta-alanine tingles unpleasant (though, it must be said, it's not dangerous). SPORT Maintain offers a slow-release form of beta-alanine which means that it gradually raises and maintains carnosine levels in the muscles for 12 hours – providing anabolic nourishment throughout your rest day. This slow-release means that it can give higher dosing of beta-alanine and peak loading without the discomfort of tingles, and the supplement stays in your system, nourishing the muscles, for longer. Very few other products can deliver 1.6g of beta-alanine without side-effects.
NutriGenesis Iron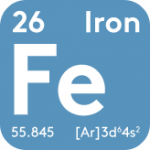 The final ingredient in Performance Lab SPORT Maintain is iron, created using Performance Lab 's exclusive NutriGenesis manufacturing process. This process helps to create natural identical vitamins and minerals – in this case, iron – that come with the same co-factors such as enzymes, probiotics and more that you would find in nature. As a result, it's more bio-available and easier for the body to absorb.
Iron is a crucial supplement for athletes and anyone who trains hard. Exercise both reduces the body's absorption of iron, while also causing you to lose more iron through sweat.
Low iron levels impact the ability of red blood cells to transport oxygen to your muscles, potentially reducing your capacity for exercise, bringing on fatigue and damaging your overall physical performance. Researchers suggest iron supplementation can boost endurance, muscle power, and athletic strength.
SPORT Maintain's NutriGenesis iron, with co-factors that enhance absorption, helps to tackle the problems mentioned above.
BUY Performance Lab SPORT Maintain
Pros
Provides anabolic nourishment for up to 12 hours
Helps tackle muscle fatigue and soreness
Allows you to return to your training stronger and faster
SPORT Maintain have found a way to provide generous dosages of beta-alanine without the tingles
Ditto, a good dose of creatine without the bloating
Combines two of the best ergogenic aids in sports – creatine and beta-alanine – giving you a physical and mental edge
Performance Lab SPORT Maintain is banned substance tested, so you can rest assured it contains no illegal substances
It is safe for daily use
SPORT Maintain is suitable for vegans and vegetarians, using capsules made of fermented tapioca
Like other Performance Lab products, Maintain is a very clean product – it is GMO-free, plus free of soy, gluten and other allergens. It contains no synthetic additives and is non-irradiated.
It is also produced in FDA approved labs, to Good Manufacturing Processes standards.
Cons
Performance Lab SPORT Maintain is sold only by the official manufacturer. To be honest, this isn't really a negative as it allows the manufacturer to offer reductions for multiple purchases and free shipping for purchases over £70.
Safety/ Side Effects
There should be no dangerous side effects with this product. It has been designed to eradicate the usual side effects of inferior creatine – bloating, gastric distress – as well as the harmless but disconcerting beta-alanine tingles.
How to Take It?
Take 3 capsules in the morning and 3 in the afternoon on an empty stomach. For best results, take consistently.
Who Takes It?
Anyone who wants to make the most of their training regime and maintain effective sports nutrition during their anabolic window.
Final Word on Performance Lab SPORT Maintain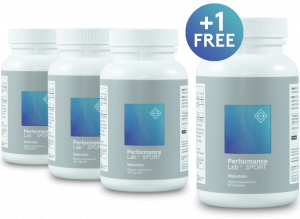 Performance Lab have done it again – they've identified another science-led gap in the market. We love that the science comes first with Performance Lab. There's evidence to demonstrate that the anabolic muscle-building window carries on for 12-48 hours after exercise, and if you're not providing your body with enough of the nutrients it needs, you're missing a massive anabolic opportunity. Not only that, but you might actually lose muscle volume.
So, Performance Lab step up and bring you the ideal supplement to plug that gap —  a rest day reloader and recharger. It's a super-simple but highly effective formula too – one designed to maximise your gains in an easy to take combined supplement that both delivers what you need and minimises the traditional challenges associated with each ingredient.
We do not hesitate to recommend Performance Lab SPORT Maintain to anyone wanting to make the most of their training and nutrition work.
BUY Performance Lab SPORT Maintain
STACKS WELL WITH…
Combine:
SPORT Maintain + SPORT Pre + SPORT Post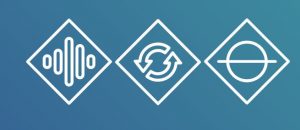 Combine SPORT Maintain with Performance Lab's pre-workout (SPORT Pre) and its post-workout (SPORT Post) for a consistent daily intake of creatine and beta-alanine. Together, they hit the sweet spot – the ideal consistent intake of both, shown to deliver the best muscle benefits in research trials on humans.
BUY! Performance Lab SPORT Pre
BUY! Performance Lab SPORT Post