This page may contain affiliate links and we may earn a small amount of money from any products bought. Our reviews, however, remain independent and impartial.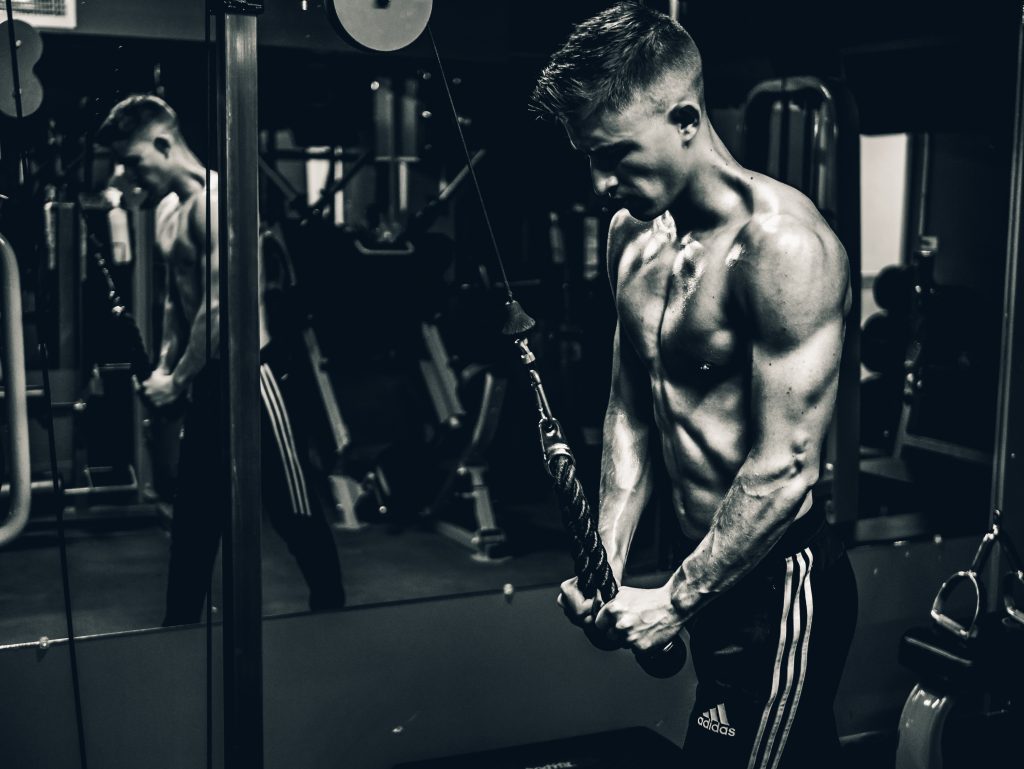 Branched Chain Amino Acids (BCAAs) are a well-loved sports supplement that are taken by bodybuilders, fitness models, and casual gym goers alike as a peri-workout (something you take during a workout rather than before or after).
BCAAs are made up of three essential amino acids: Leucine, Isoleucine, and Valine.  They are considered essential because the body cannot make them itself. Therefore, it is important to get them from your diet, or via supplementation.
Such supplements are often sold as a ratio of 2:1:1 – 2 parts Leucine, 1 part Isoleucine, and 1 part Valine. This is known as the golden ratio, and most studies into the effects of BCAAs use it.
After reviewing dozens of supplements, we believe that Performance Lab SPORT BCAA is the best BCAA currently available on the market.
Visit Performance Lab's Website here
Or read on to learn why we chose this BCAA as our #1 recommendation.
Benefits of BCAAs
So, what are the benefits of BCAAs and why should you be taking them?
Muscle Building
BCAAs are promoted as great for fuelling protein synthesis and therefore building muscle. Research demonstrates that BCAAs, leucine in particular, do indeed activate enzymes responsible for muscle-building, though some experts suggest you may only notice a significant benefit if your dietary protein intake is quite low in the first place.
Here's a scenario when BCAAs can benefit almost everyone, however… during early morning training.
If you head to the gym early in the morning, for instance, and miss breakfast, you can end up training in a fasted state. Taking a BCAA supplement during or after your workout can help to stimulate protein synthesis immediately after your workout.
Muscle building, however, isn't the only benefit of BCAAs…
Reducing Fatigue
BCAA supplements are great at reducing fatigue. When training, fatigue can slow your training down to a crawl, particularly if you are training every day or if your sleep has been interrupted the previous night. Both physical and mental fatigue can affect your workout.
A 2011 study by Wisnik et al found that taking BCAAs before running on a treadmill led to a preservation of cognition (how well the subjects were able to think) during the latter stages of the session. This demonstrates the benefits of BCAAs for sports where you need to be able to think and make decisions while tired (so basically all sports).
A study in 1997 by Blomstrand et al looked at the effects of BCAA supplementation on the rate of perceived exertion during exercise. Rate of Perceived Exertion (RPE) is a measure of how difficult you think an exercise is while you are performing it.
Imagine lifting your personal best on the bench press while in the gym feeling the best you've ever felt. Now imagine lifting that same weight while exhausted after only 4 hours of sleep. The weight is the same, the requirement is the same, but it would almost certainly feel a lot more difficult. This is your RPE.
The study found that taking 90mg/kg of bodyweight (so a 100kg person would take 9g) led to a significant drop in the rate of perceived exertion during a cycling exercise.
Reducing Muscle Soreness, Boosting Recovery Time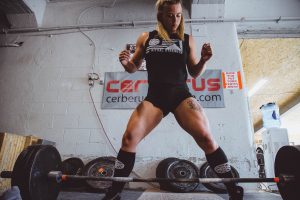 Muscle soreness is common for a day or two after an intense workout, especially if the exercise is new. There's significant  evidence to suggest increasing your BCAA intake can help to reduce that pain.
There are several studies that demonstrate how BCAAs can decrease protein breakdown during a workout, simultaneously reducing the levels of creatine kinase, a sign of muscle damage.
One 2012 study concludes: "BCAA administered before and following damaging resistance exercise reduces indices of muscle damage and accelerates recovery in resistance-trained males."
Studies demonstrating reduction in muscle soreness:
https://www.ncbi.nlm.nih.gov/pubmed/7810616
https://www.ncbi.nlm.nih.gov/pubmed/22569039
https://www.ncbi.nlm.nih.gov/pubmed/11125767
Other studies have found that reaction time can be sped up, and aerobic exercise can be improved by taking BCAAs during or before a workout.
BCAAs have so many benefits when it comes to gym performance that their presence in your gym bag is definitely justified, so let's take a look at which BCAA supplements we recommend…
Best BCAAs to Buy in the UK in 2021
Product #1. Performance Lab SPORT BCAA
A lot of BCAA supplements (some of which are reviewed here) have been jazzed up by including other complementary ingredients. But sometimes it is nice to review a supplement that does exactly what it says it does without any bells or whistles.
Performance Lab SPORT BCAA contains just Leucine, Isoleucine, and Valine in the golden ratio (1500mg: 750mg: 750mg). Nothing else.
This is a high dose of each branched-chain amino acid, and it comes from a quality natural source — a combination of Ajipure® and NutriGenesis® technology.
Ajipure® offers a nutritional technology breakthrough — providing and purifying pharmaceutical grade amino acids using the patented Ferment-A-Pure Technology (manufacturer Ajinomoto® currently has 130 patents on this!). It uses only 100% natural, non-animal raw ingredients, is non-GMO and eco-friendly.
NutriGenesis®  is Performance Lab's own superior production process which creates amino acids with the same enzymes, probiotics, fibre and antioxidants you'd find it nature.
All of which means that Performance Lab SPORT BCAA is very bio-available and easily absorbed by the body. As well as being GMO-free, it is also soy, gluten, additive and allergen-free, as well as being vegan-friendly and tested for banned substances. You really can't find a cleaner BCAA on the market today.
If you are looking for a high quality BCAA supplement that doesn't waste a second on any other ingredients and concentrates instead on purity and potency, then this is definitely the supplement for you.
BUY: Direct from Performance Lab
PAIRS WELL WITH
BCAA + Protein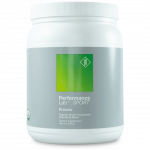 Take SPORT BCAA with Performance Lab SPORT Protein and boost your BCAA count to an impressive 5.9g (leucine 2.7g, Isoleucine 1.5g and Valine 1.7g). You'll also enjoy 20g of prime protein from superior organic brown rice source, Oryzatein®, which offers an intermediate absorption rate PLUS a fast leucine uptake that is 30% quicker than from whey protein. Faster leucine without any of the digestive issues you normally get from whey protein! Score!
ALSO STACKS WELL WITH:
Sport BCAA + Performance Lab SPORT Pre
Sport BCAA + Performance Lab SPORT Post
BUY direct from Performance Lab
---
Product #2. Optimum Nutrition Gold Standard BCAA Train & Sustain – With Immune Boosting Extras
On the complete opposite end of the spectrum we have Gold Standard BCAA Train & Sustain from the ever-popular Optimum Nutrition. This supplement is not only aimed at improving gym performance, it is also designed to boost your immune system – something that anyone who trains at a high intensity for weeks on end should consider.
There are 5g of BCAAs within this supplement (2.6g Leucine, 1.2g Isoleucine, 1.2g Valine) but ON have also added Rhodiola Rosea which is a fantastic supplement for boosting cognition, reducing fatigue, and improving mood. There is also a large dosage of Vitamin C, which should help to slightly reduce the severity of a cold, and a proprietary blend called Wellmune.
All in all, a great supplement. Which is something we have come to expect from Optimum Nutrition.
Read our Full Review of Optimum Nutrition Gold Standard BCAA
Product #3. BCAA from The Protein Works
Finally, we have a BCAA powder from the Protein Works. Like Performance Lab SPORT BCAA this is a supplement that prides itself on being a high quality BCAA supplement and nothing else. The main difference between the two is that the former comes in capsules while the latter comes as a powder (with flavoured or unflavoured options).
Really this comes down to personal preference. If you prefer the convenience of capsules, then Performance Lab SPORT BCAA is the way to go, but if you'd rather drink your BCAAs, then this is a decent supplement at a bargain price per serving.
Final Thoughts
So, there you have it, three excellent BCAA supplements that are all available to buy in the UK. We've gone for two unadorned versions (Performance Lab and The Protein Works) and one upgraded version (Optimum Nutrition).
Any of these supplements will be good for reducing fatigue, reducing the rate of perceived exertion, and boosting your training performance overall. All you need to do is decide which one suits your needs best.
Our personal favourite, however, is Performance Lab SPORT BCAA because you just can't beat the purity and attention that has gone into making it the best BCAA on the UK market to buy today. Plus, we love the fact that you can safely use it with any other product in the Performance Lab SPORT line. It takes away the worry and research needed to make sure you're taking optimal products while also keeping yourself safe.
BUY Performance Lab SPORT BCAA