This page may contain affiliate links and we may earn a small amount of money from any products bought. Our reviews, however, remain independent and impartial.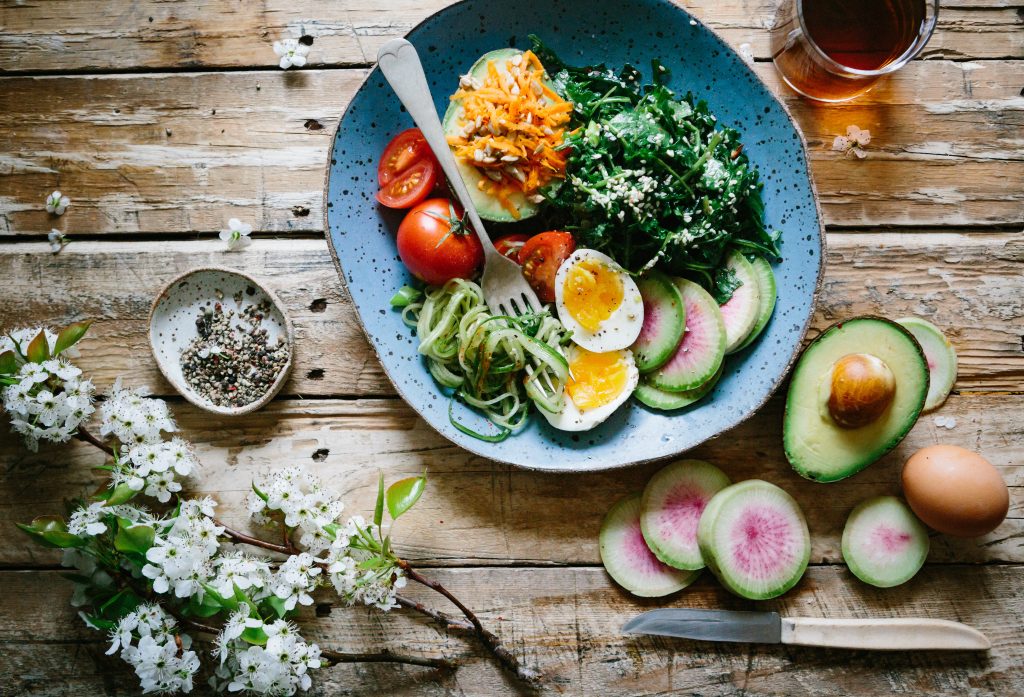 It's January. No doubt you've written some New Year's resolutions, and my guess is that one of them is to 'lose a few pounds', 'eat healthier' or more bluntly put, 'eat less'. According to a 2018 poll 32-38% of people decided this was the year they were going to get healthier, and put it as their top resolution. But like most, January diets typically fall flat by the end of the month. So what are you going to do differently this year to ensure you are going to be healthier, happier you? And what if I told you that you don't even necessarily have to change ​what you eat, just ​when you eat it…
Welcome to intermittent fasting. You may have heard of various forms of intermittent fasting – the 5:2 diet, the time controlled eating diet, the 16 hour window diet etc. These are all under the bracket of intermittent fasting, and from now on, I will refer to them not as a 'diet' but as an eating pattern, because that is essentially what it is.
The History of Intermittent Fasting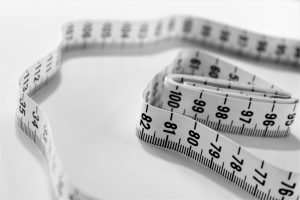 Unlike a typical 'diet', intermittent fasting does not give guidance on what you should be consuming, only when you should be consuming it. It is fundamentally based on the concept that historically humans do not 'graze eat' i.e. eating continuously throughout the day and evening; and this can in fact be detrimental to your digestive system.
Historically, humans were hunter gatherers who would go through long periods of famine, often during the winter when there were few crops or when there were no animals to kill for sustenance. After a prolonged period of famine, they would enter a feasting period in which they would consume a large meal shared with their tribe. This cycle would then repeat itself.
When you compare this with how humans eat today it could not be more different. We live in a fast food culture: calorie dense food is highly accessible, cheap and palatable. It is common for most to eat upon rising and continue eating every couple of hours until sleep. This eating pattern can cause overeating, due to the extended eating window which can lead to an increased appetite and food cravings. This can then lead to weight gain and obesity.
Alongside the increased risk of obesity and undesirable weight gain, eating continuously throughout the day can wreak havoc with your digestive system. It can take anywhere between six to eight hours for your body to properly digest the food you have consumed. So think about it this way – if you are snacking until midnight and then wake up at 8am and eat breakfast, it is likely that the food you ate the night before has not even been properly digested yet. In extreme cases, this can cause liver toxicity, irritable bowel syndrome (IBS), bloating, inflammation and other undesirable health issues.
So What Happens to Your Body when You Fast?
Fasting has been shown to improve bio-markers of disease, reduce oxidative stress, preserve learning and memory functioning, increase muscle mass and reduce body fat – according to recent research undertaken by the US National Institute of Health . This of course depends on a plethora of variables aligning, for example if you are eating large quantities of junk food more so than usual, you will not experience these benefits. However, if you are eating a healthy balanced diet, get sufficient exercise and commit to the time frames of the fasting and eating windows – you will start to notice some of the amazing benefits of intermittent fasting.
The 16:8 Fast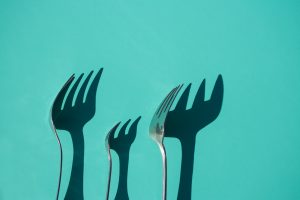 The most common form of intermittent fasting is the 16:8 fast, which involves fasting for 16 hours typically during the night time until around midday and then eating until the evening. Essentially you're cutting out breakfast. This has been shown to suppress the appetite and decrease stomach capacity, which causes feelings of satiety to occur sooner into eating thus resulting in a smaller food intake. So for individuals that are trying to lose weight, fasting can be a great tool.
There are several theories about why fasting provides physiological benefits, one hypothesis being that cells are under a moderate level of stress during a fasting period. This results in cells being forced to adapt by improving their ability to manage stress and resist disease. Studies undertaken by the US Institute of Health have shown a similar physiological response when an individual is undertaking intense exercise, in which the cardiovascular system is under a similar level of stress. The body responds by effective adaptation, similarly to what occurs during intermittent fasting.
Unlike most typical January diets, intermittent fasting does not state ​what  you should eat, only ​when . This does not mean you are able to gorge on high calorie treats all day and expect to lose weight as long as you're fasting. But it does mean that you have flexibility to decide what you eat, which has been shown in numerous studies to increase adherence to losing weight, thus long term weight loss (surpassing January woo!).
You will also notice having a decreased appetite which will help you to reduce your caloric intake leading to weight loss. All you need to do is fast for 16 hours a day, eat for 8 hours a day and be as healthy as you can. No absurd restrictions, no mood swings or negative thoughts, just a simple shift in your eating pattern.
So now let's talk supplements…
Best Supplements to Help You Fast
Branched Chain Amino Acids (BCAAs)
When you're in a fasted state, you are not allowed to consume anything containing calories. BCAAs are your saviour. When you are going a long time without food your muscles may move into a catabolic state, breaking down muscle to convert to energy. Though this is rare, BCAAs can prevent this from happening. As well as preserving muscle mass, they also taste good and won't break your fast.
If you need help choosing one then check to see what we recommend: Best BCAAs to Buy in the UK
SPECIAL MENTION: Optimum Nutrition Gold Standard BCAA — 5g of BCAAs, plus some very useful immune-boosting extras.
A Good Fat Burner
To be clear: you can't eat unlimited food, pop a fat burner and think it's all good. But fat burners work by increasing your core temperature and your metabolism, increase fat oxidation and impair fat absorption. Consuming a fat burner alongside a healthy diet and implementing intermittent fasting, you are likely to see some great results.
Pro tip: don't be charmed by the claims, look at the ingredients.
Our Recommendations for Best Fat Burners to Buy in the UK today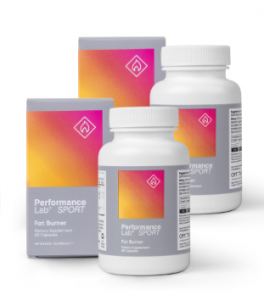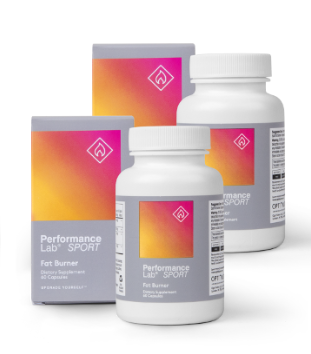 STIMULANT-FREE Performance Lab SPORT Fat Burner
Stimulant-free and especially effective during fasted training. Works in four main ways — encourages thermogenesis, fat breakdown, helps to maintain lean muscle and boost exercise performance.
Contains just four effective ingredients in clinically effective doses — HMB, (β-Hydroxy β-Methylbutyrate), Coleus Forskohlii, Cayenne Pepper Extract (Capsimax®) and Black Pepper Extract (BioPerine®).
Read our Full Review of Performance Lab SPORT Fat Burner
BUY: Only available direct from Performance Lab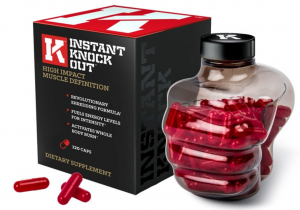 CAFFEINE-LED: Instant Knockout
Serious fat-burner for anyone following an intense diet and exercise regime. Contains nine ingredients, all proven fat burners at effective doses. The core four ingredients are green tea, cayenne pepper, dietary fibre glucommanan and caffeine anhydrous. Its green tea, green coffee bean and caffeine combo should raise the metabolism, helping you to burn fat even while asleep.
Read our Full Review of Instant Knockout
BUY: Only available from Instant Knockout
An All-Round Multi-Vitamin
Intermittent fasting restricts the time to eat and decreases appetite, leading to a smaller consumption of food – great for weight loss, not so great for nutrient intake. To ensure that you are hitting the right amount of vitamins and nutrients, take a multi-vitamin. Make sure it contains magnesium, as
magnesium levels are easily depleted during periods of fasting but are essential for nerve and brain functioning and maintaining a healthy blood pressure.
Check out our recommendations:
So now you know about intermittent fasting and the supplements you need to be taking – so what are you waiting for? Start this new year right.
Please follow and like us: